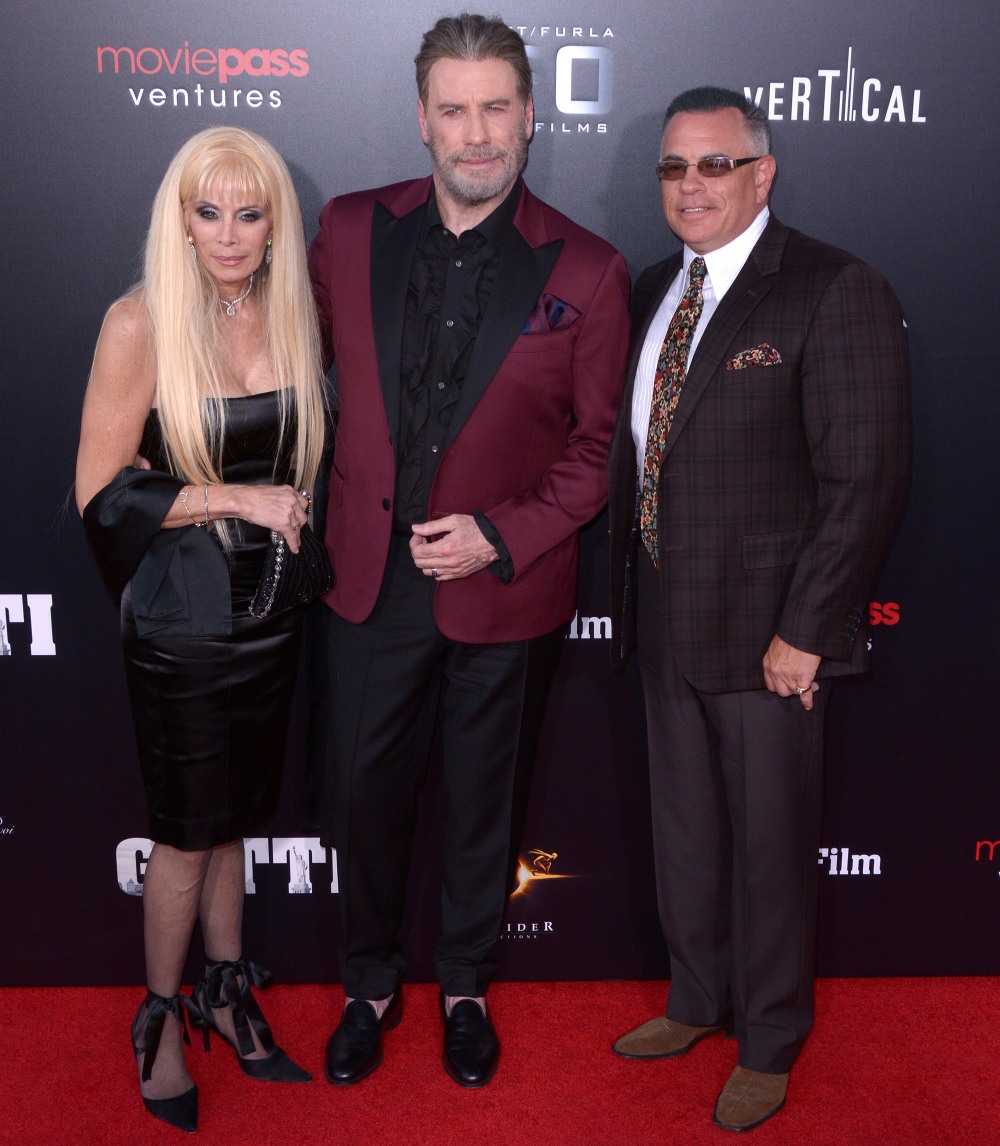 Here are some photos from last night's New York premiere of Gotti, wherein John Travolta stars as the famous mobster John Gotti. The film was done with the approval of the Gotti family, and John Gotti's adult children attended the premiere – you can see Victoria Gotti and John A. Gotti posing with Travolta and Kelly Preston. The Gottis were and are part of the Gambino crime family, and all I can think about as I look at these photos is how Americans glorify the Cosa Nostra to such an extent that now we have a dumb, mobbed-up goon as our president. It's awful. America is now being run by dumb gangsters.
Anyway, here's where I talk about John Travolta's dumb wig. He brought out some special wigs when he was promoting this film at Cannes, and it looks like he wanted a different hairline completely for this premiere. 50 Cent attended the premiere too, and obviously Kelly was there. Kelly looks… different. But it's none of my business.
Apparently, the embargo has finally lifted on reviews for Gotti, and film critics have been enjoying themselves by writing articles like "The eight most criminally awful things about John Travolta's Gotti" and "'Gotti': John Travolta's new one will remind you of other, better mob movies." After trying to get this film made for a DECADE, the film is total trash. So there you go. A film that shouldn't have been made somehow got made and it's awful.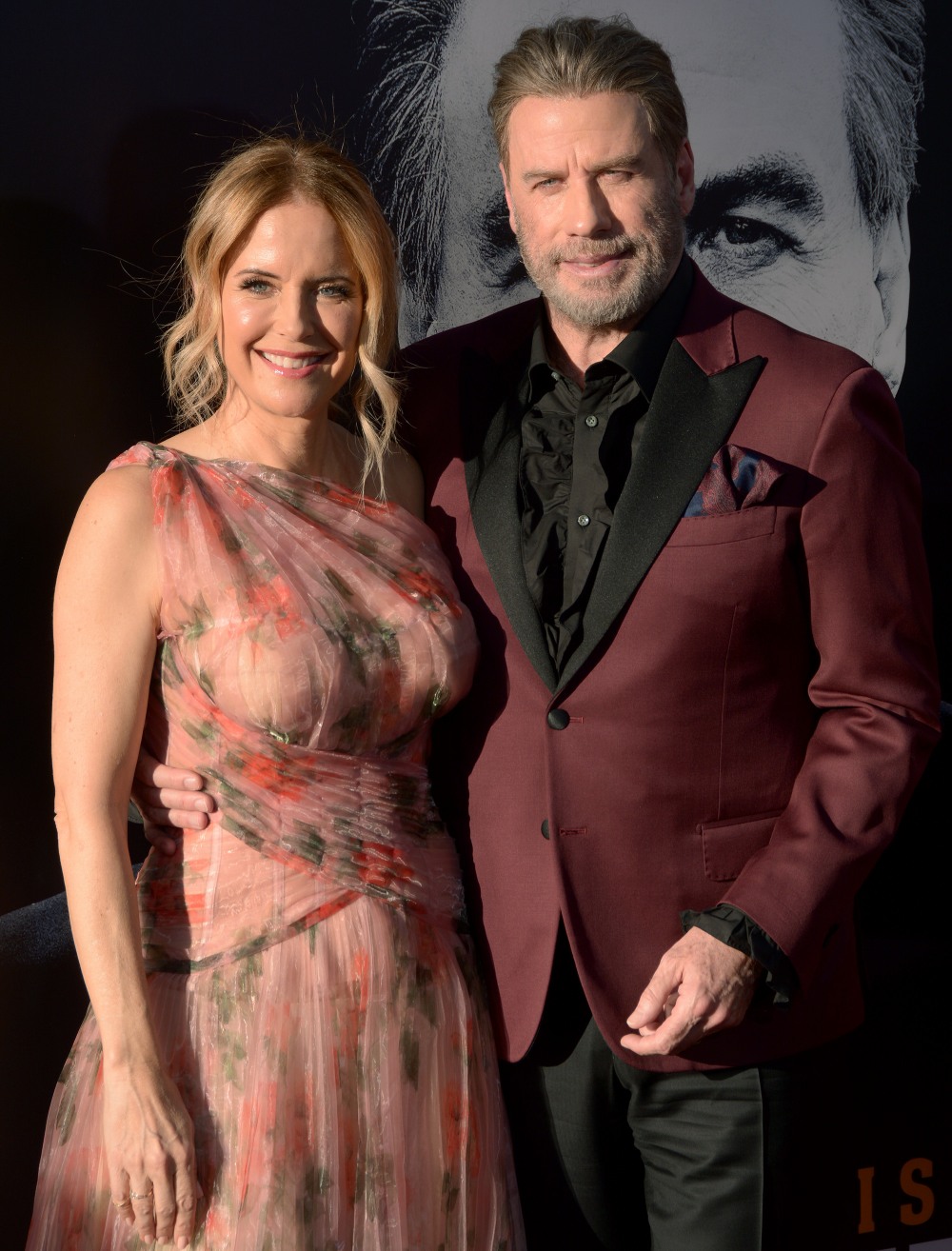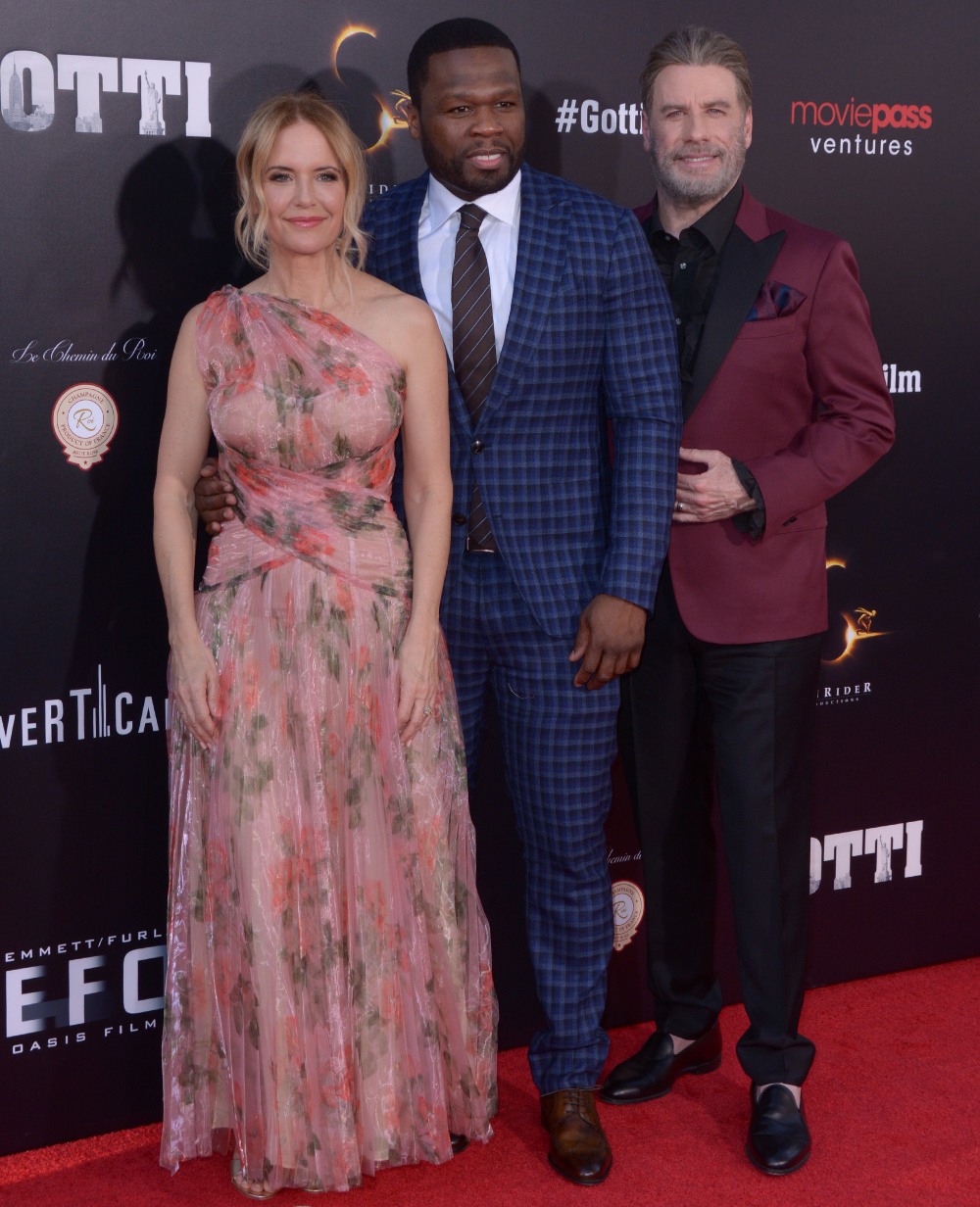 Photos courtesy of WENN.