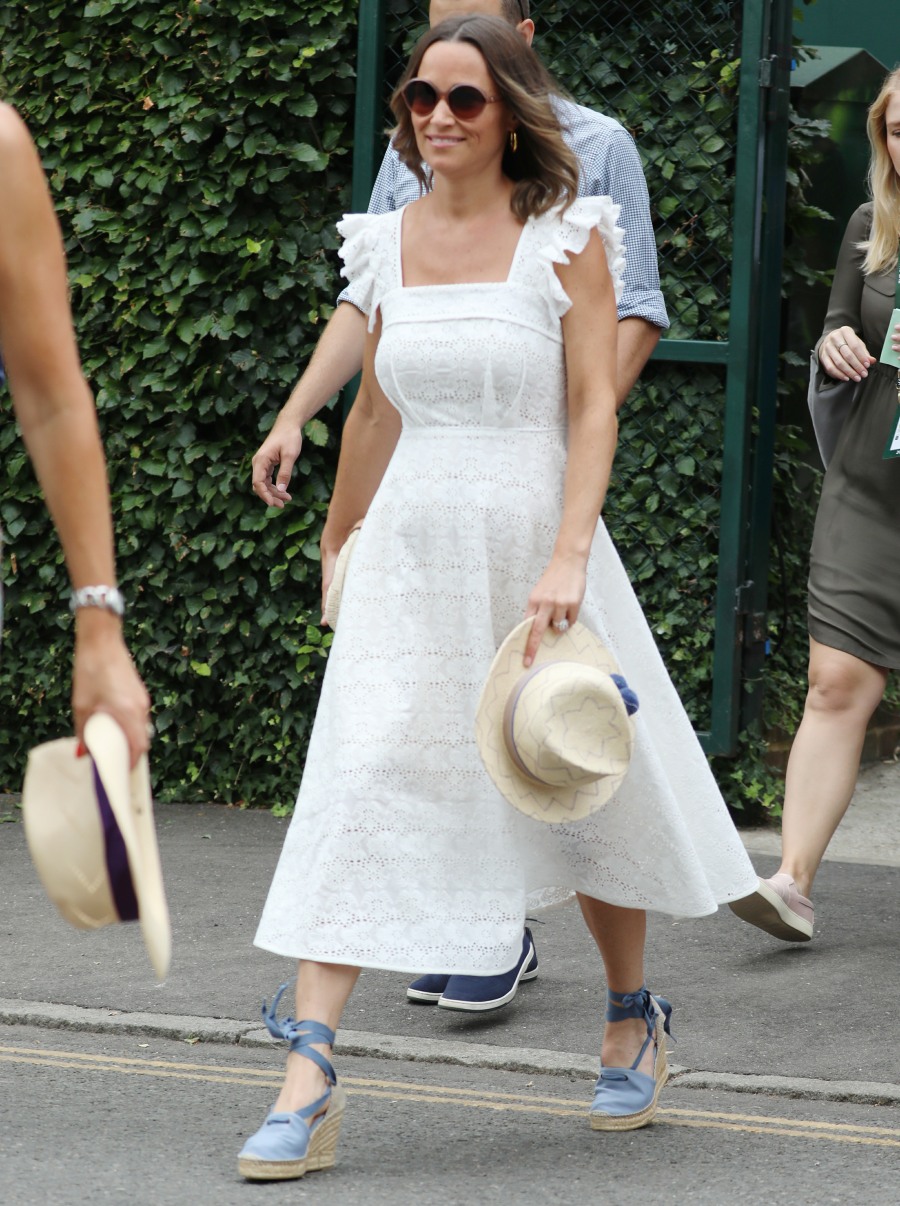 I was waiting to see when the Middleton family would come out for Wimbledon. Apparently, Carole Middleton went to Wimbledon on the Fourth of July to see Roger Federer play on Center Court. I'm surprised Kate and Pippa didn't come out for Roger too, considering the families are so close. But Pippa waited to come out to Wimbledon today. My first thought was "is Pippa really a big Rafa Nadal fan?" Because Rafa is scheduled on Center Court today. But after Rafa, two British players are scheduled on Center… rather controversially, because Wimbledon scheduled some major players (including some former Wimbledon champions Djokovic and Muguruza) on smaller courts while Kyle Edmund and Jo Konta get major billing. Anyway, I bet Pippa is going to spend the day watching Center Court matches and supporting the British players, even with Andy Murray's absence.
Pippa seemed to arrive at the All-England Club with her brother James, not her husband Terribly Moderately Wealthy James. I bet her husband is at work, but maybe he'll come out with Pippa on Saturday. Pippa is well into her second trimester of her first pregnancy, and she looked rather pretty, I thought. She's cut her hair into a more choppy shoulder-length bob and gotten highlights. It suits her. Plus, I think pregnancy just suits the Middleton women – it softens their faces, and the added weight just makes them look younger.
Incidentally, some wondered if the Duchess of Sussex would come out to support Serena Williams, since they're such good friends. Meghan hasn't come out yet, but my prediction is that Meg will come out tomorrow, especially if Serena plays on Center. Pippa admires Serena too – in a recent column for Waitrose Kitchen, Pippa wrote about how "keen" she is to have a fit, athletic pregnancy like Serena, and how she hopes to play tennis throughout her pregnancy – you can read more here.
Also, those espadrille wedges are awful, good God.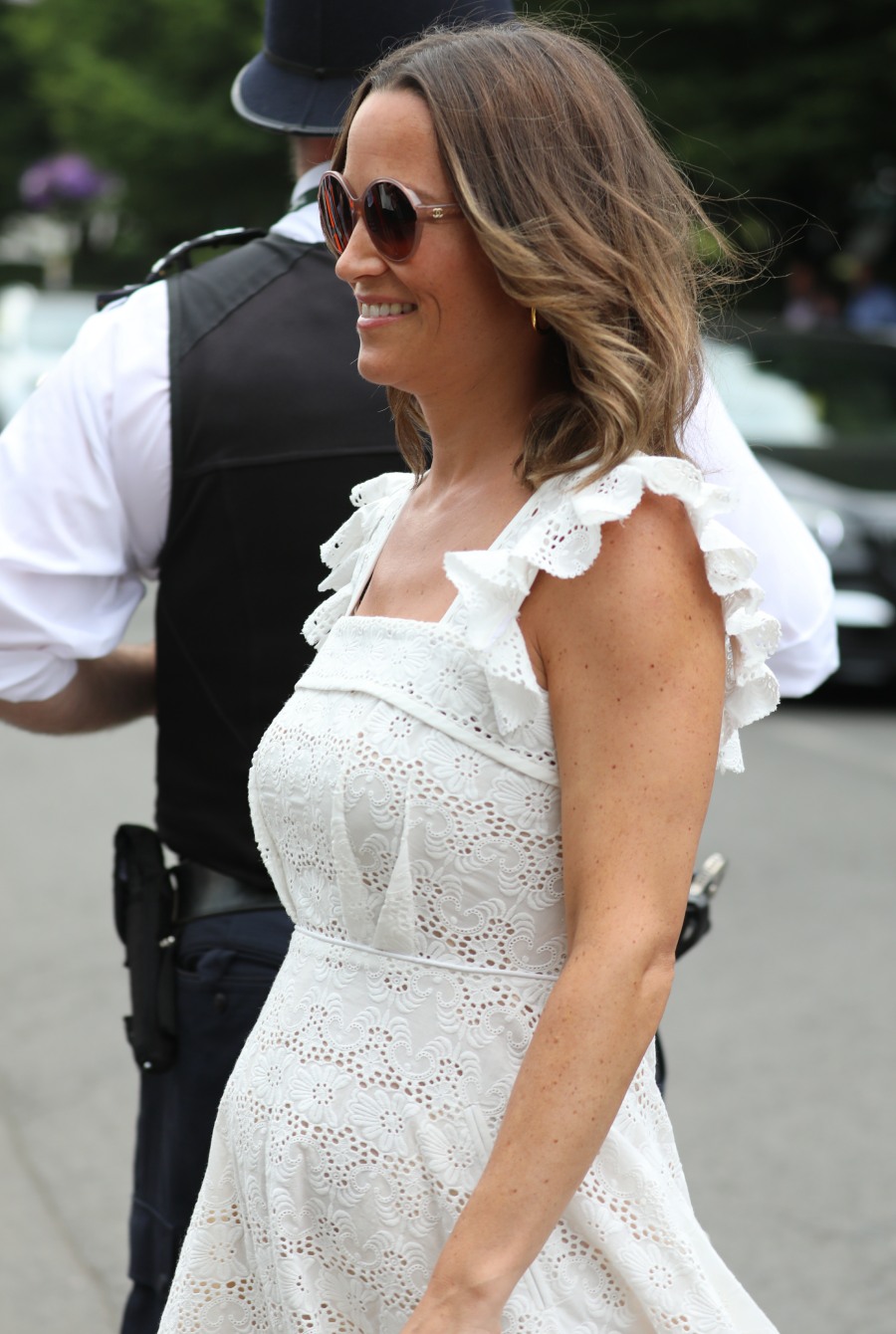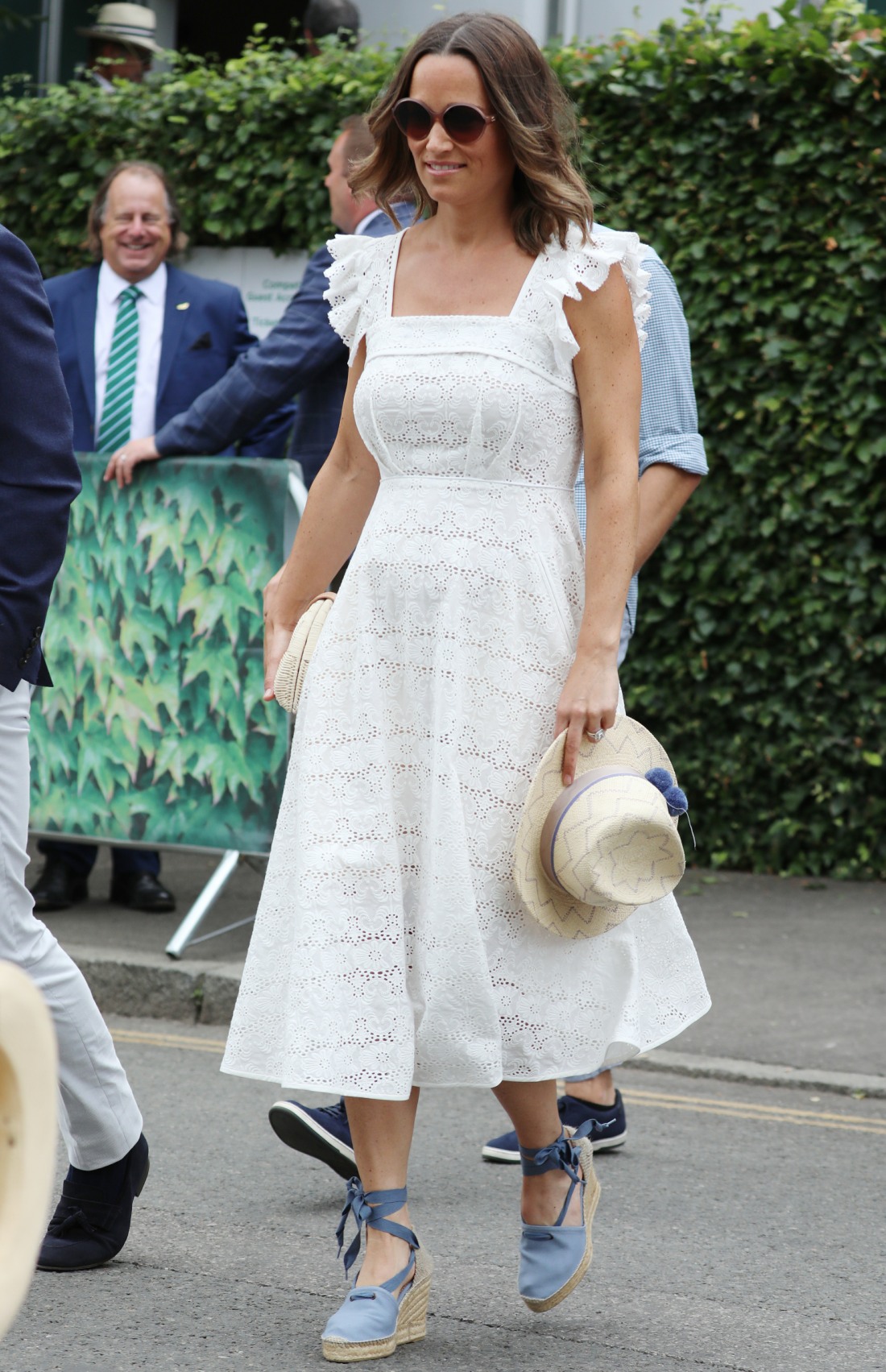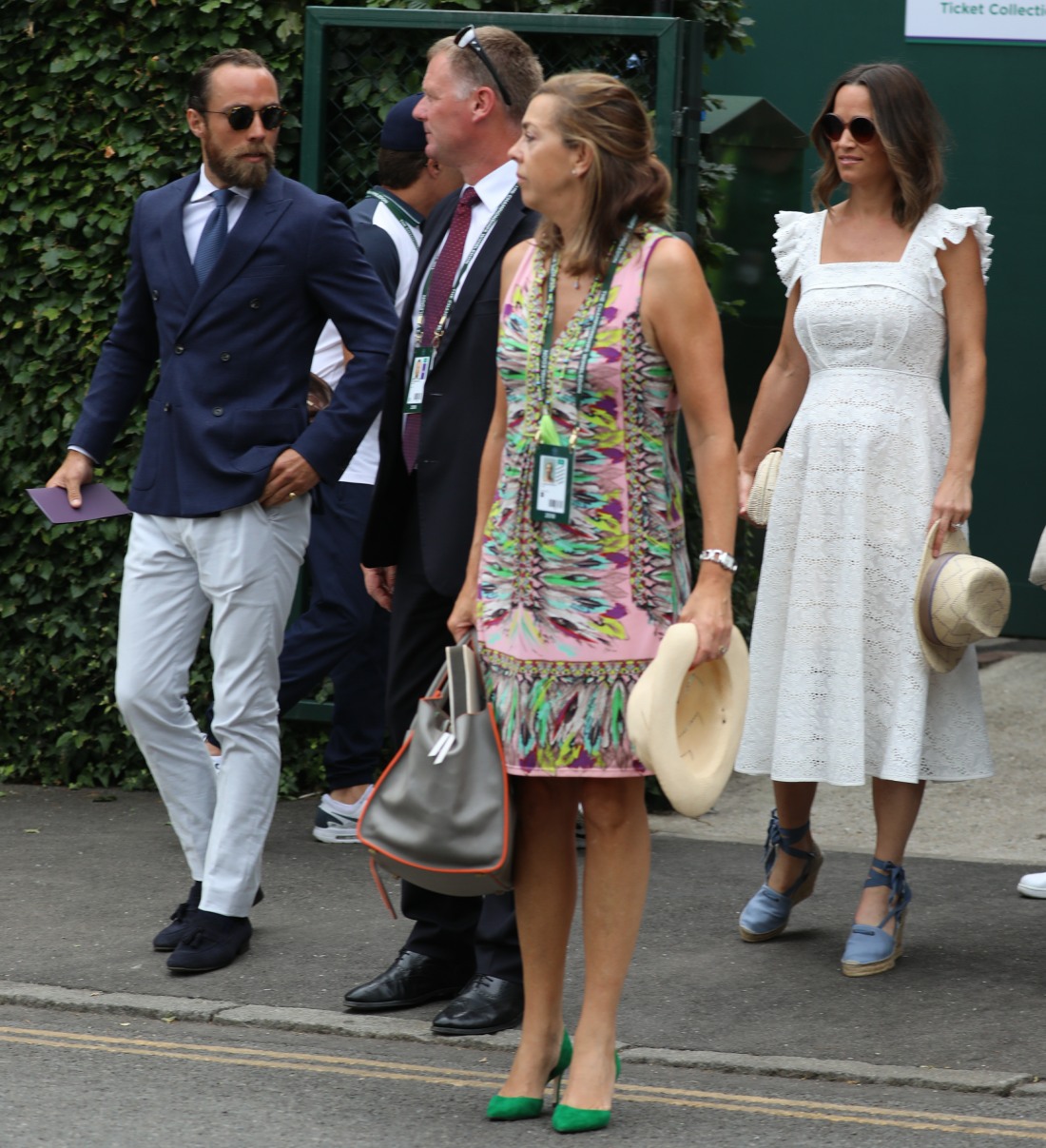 Photos courtesy of WENN.