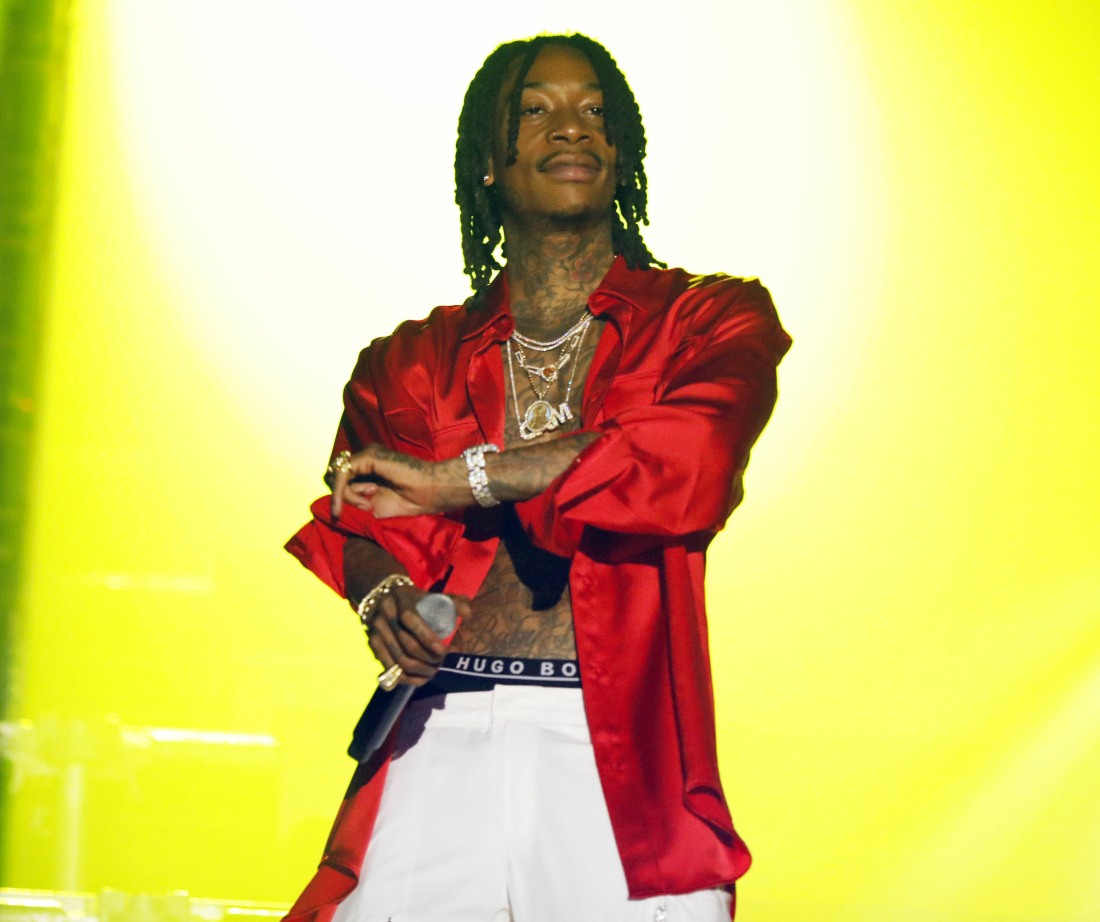 I guess it's because I'm a woman, I've never really had the thought of "maybe I shouldn't eat a banana in public." Meaning, I'm not a dude with fragile masculinity who thinks he might "look gay" if he starts chomping away on a banana. Wiz Khalifa is one of those fragile dudes, apparently. Wiz Khalifa was on The Breakfast Club this week and the first few minutes of the damn interview were devoted to how to eat fruit and which fruits are okay to eat – you can see the video here. Wiz will only eat a banana if he breaks it in half. For exactly the reason you think.
Fruit inspires fear in Wiz Khalifa. The "See You Again" rapper admitted on "The Breakfast Club" on Tuesday that he's averse to eating bananas whole.

"You gotta break it in half," Khalifa, 30, told host Charlamagne Tha God. "If you bite into a banana, you sus[pect]." When Charlamagne began to protest that "it's just fruit," Khalifa didn't budge.

"You gotta break it in pieces bro," he said. "If you a n—a, n—-s gotta break the banana in half. I'm just trying to help you out, bro. If you're in public, just break it into pieces."

He later said the one piece of life advice he'd give to a girl is, "Watch these n—-s that don't be eatin' a banana the right way."

Khalifa also loathes peaches, which he claims is because he's "texture-sensitive." He does, however, like one fruit prepared in one specific way, conceding, "I like to eat slices of apples."
I used to eat apples just by chomping away at a whole one, but nowadays, I do like to slice 'em up. Same with peaches – I slice them up now so I can cut around the pit. Bananas though are perfect as-is. You peel them and eat them whole without having to break them up. That's my breakfast every week day – a banana and some yogurt. Also: why is breaking a banana in half LESS suspect? You're still wrapping your lips around something phallic, only now it's just half the size. Hm.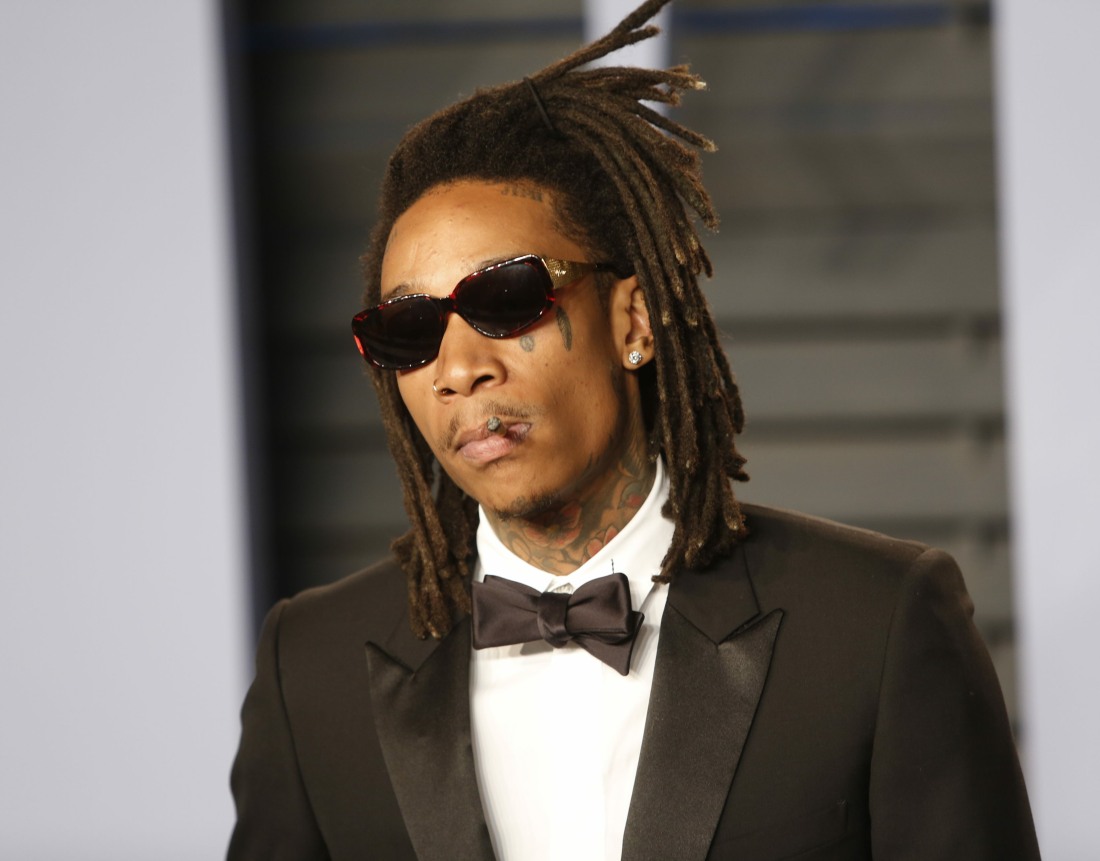 Photos courtesy of WENN.