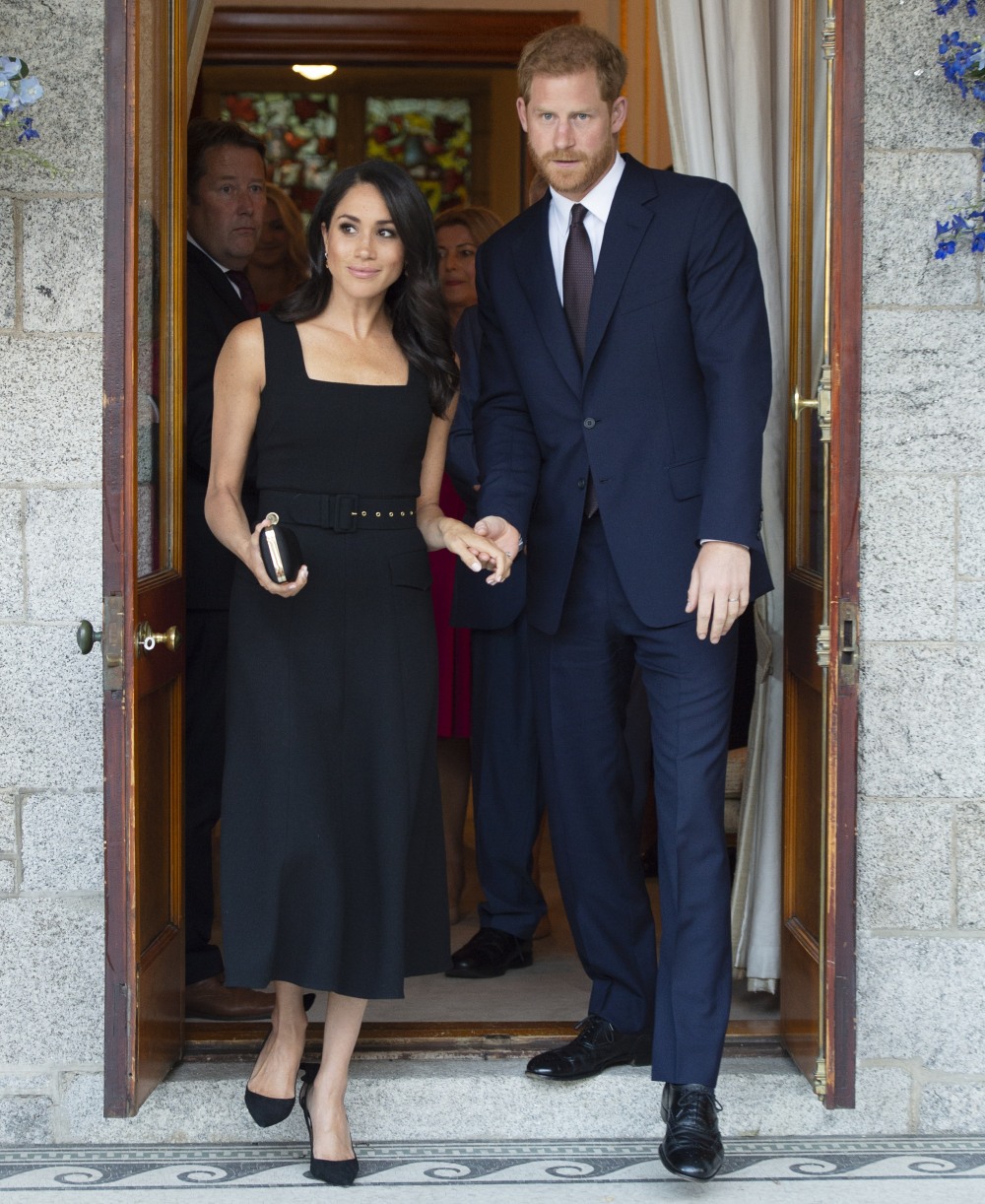 Maybe I'm just using this story as an excuse to post as many photos as I can find of the Duke and Duchess of Sussex touching each other. Would that be so wrong??? This week's People Magazine cover story is all about Meghan and how she's adjusting to royal life after two months. The first part of the cover story was about how Meghan gets frustrated with all of the dumbass "rules" and "protocols" she's supposed to follow, for example the whole "women must wear skirts or dresses" thing. It's not actually a rule or a protocol, it's merely a preference of the Queen and the only people who care about that preference are nitpickers in the British media. Anyway, another part of the cover story is apparently about how tactile Harry and Meghan are with each other. Which I'm sure involves many lustful, sweaty broken protocols.
As soon as Prince Harry and Meghan Markle went public with their romance last year, it was clear that they were not afraid to show PDA. And those displays of affection have continued since Meghan became an official royal two months ago.

"They are not afraid to hold hands. They don't mind showing their emotions," veteran royal photographer, Mark Stewart, tells PEOPLE in this week's cover story.

Harry and Meghan memorably walked hand-in-hand at the Invictus Games in Toronto in September 2017 (their first public event!). The moment was a big deal to royal fans as members of the royal family (like Harry's brother Prince William and Kate Middleton) rarely show PDA — especially at official outings. Those moments of intimacy have been on display at almost every event they've attended together (aside from their appearance alongside the Queen!).

"Meghan is used to being touchy-feely, and Harry is the same," former palace spokesman, Dickie Arbiter, tells PEOPLE. "Harry has always been tactile."

"While Prince Harry and Meghan holding hands is atypical for royal engagements, it is a seemingly welcomed gesture to show unity and celebration of their engagement period," royal etiquette expert Myka Meier, founder and director of Beaumont Etiquette, told PEOPLE. "There is no protocol that says they can not show affection on official engagements, and this gesture makes them relatable and lovable to the public. Meghan and Prince Harry holding hands at a royal engagement is a refreshingly modern approach to their new role both as a couple and as representatives of the royal family."
People always talk about how Meghan specifically is doing the wrong thing or breaking some rule by holding Harry's hand, but it's not said enough: Harry is touchy-feely too. Not just with Meghan, with everybody. He's his mother's son in that way – Diana was very tactile and she loved to hug, embrace, hold hands and simply be close to people. Harry is the same. He was always going to end up with a woman who would touch him and hold his hand and want to be physically close to him. And yes, it is refreshing and I wish we would get more of it.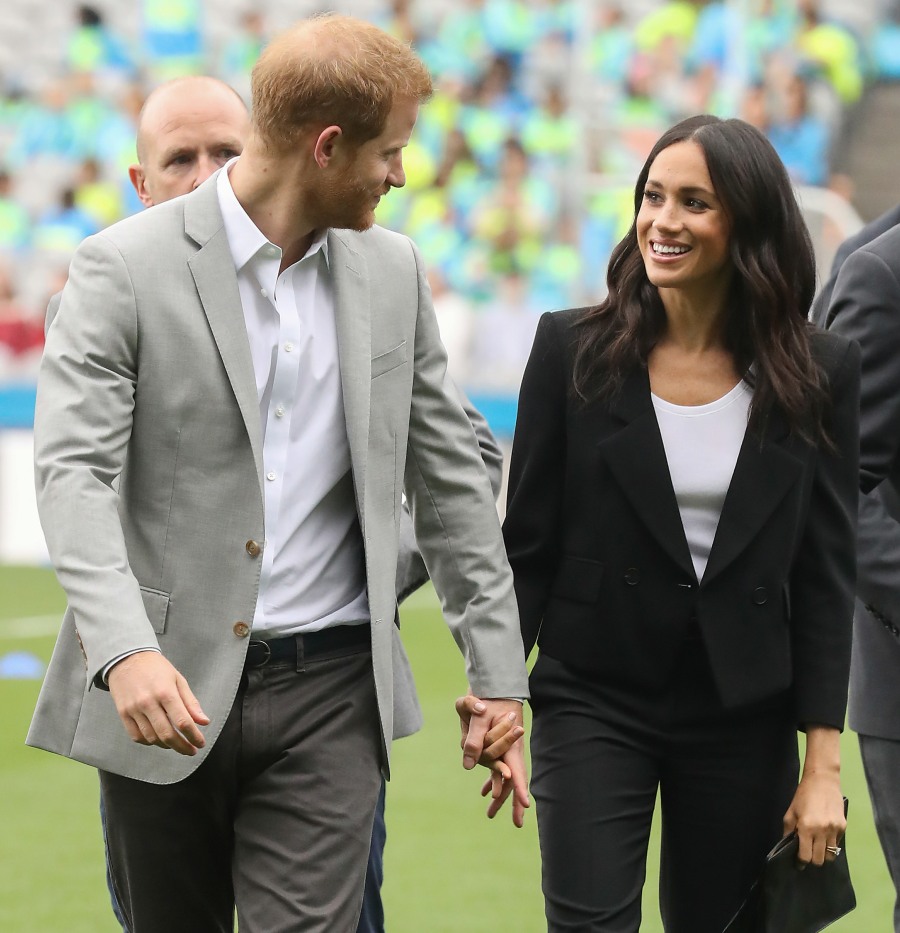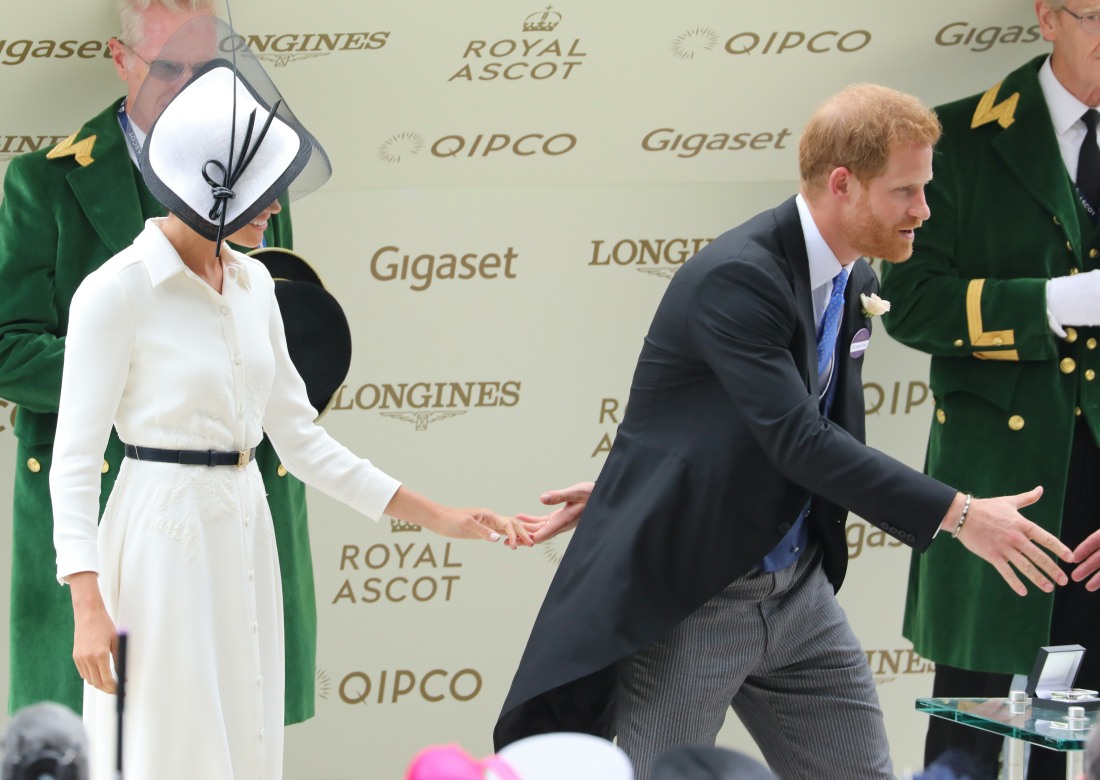 Photos courtesy of WENN.