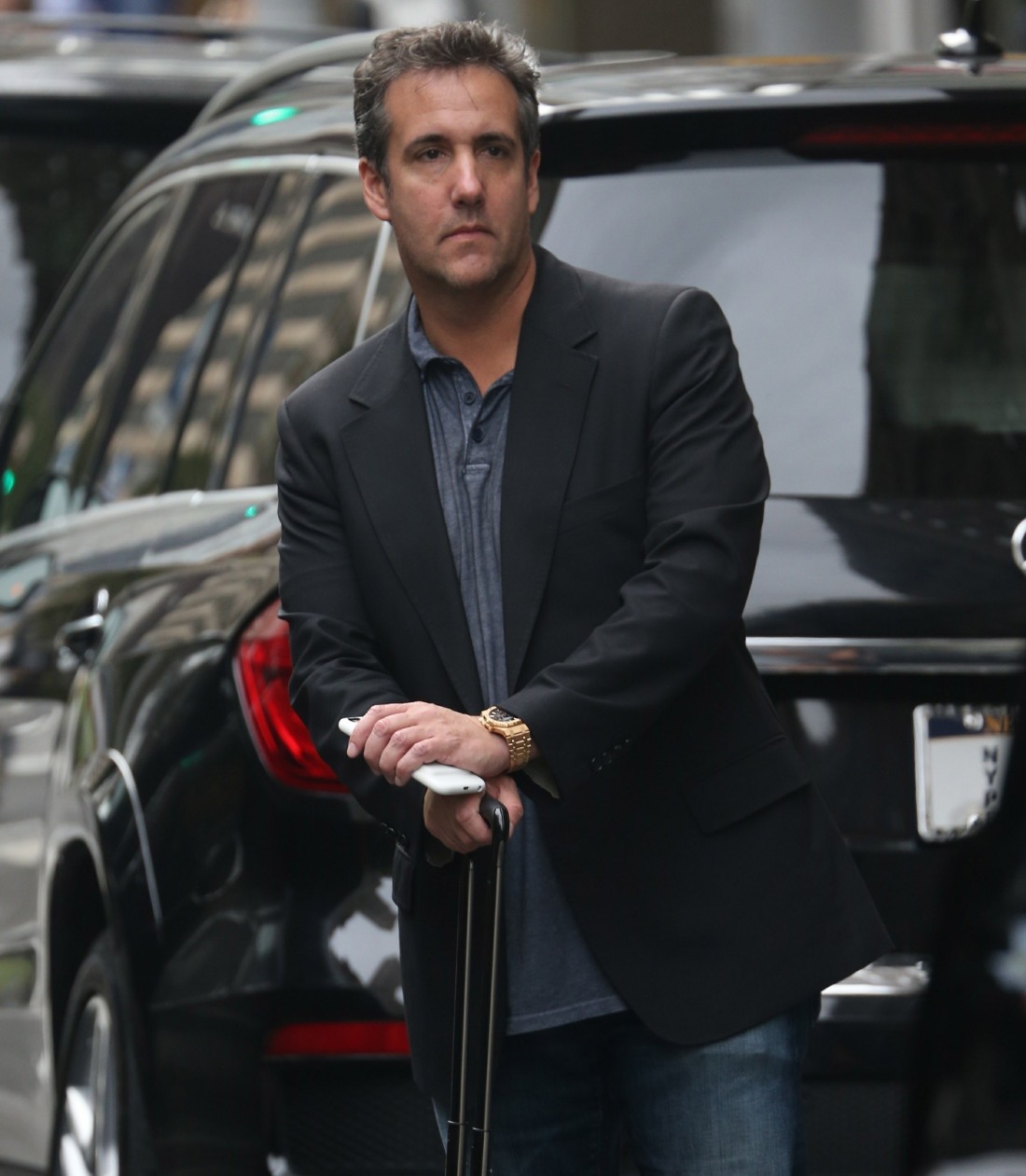 Months ago, we learned that in 2006, Donald Trump had an affair with Playboy Playmate Karen McDougal. The affair was only one part of the story – after their affair ended, McDougal tried to tell her story to the National Enquirer. The Enquirer paid her $150,000 for the exclusive rights to her story… and then they didn't publish it. It was part of AMI's scheme with Trump, this "catch and kill" media strategy, wherein AMI paid for the exclusive rights to Trump's mistresses stories, then refused to publish them. It's part of all the shady sh-t Michael Cohen was working on, and partly why the FBI raided Cohen's home and office months ago, because of all the behind-the-scenes payments and shenanigans to McDougal and Stormy Daniels. The official Trump line was always that Cohen was off, doing his own thing, and Trump had no idea what was being done. That was blatantly a lie.
So what's new? Well, it seems like there's a tape! LORDY. On Friday, the NYT and Washington Post both reported that Cohen had secretly recorded a conversation about a "hush payment" to Karen McDougal between himself and Donald Trump, and that tape was one of many seized by the FBI in the raid. It appears as if Trump's legal team tried to get ahead of this information by leaking it and confirming it on Friday, then Rudy Giuliani tried to spin it as a good thing, like everything about paying off a former mistress was above-board and done completely by the books.
Personally, I don't really care a lot about the McDougal case, but it feels like this is a "canary in the coal mine" for a lot of different stories which will come out in the months to come. Cohen has lots of tapes, and seemingly all of them were seized by the FBI. Cohen's legal predicament grows more dire by the day, and it's more than clear that he's going to roll over on EVERYBODY to avoid a long jail sentence. The McDougal situation – while awful, unseemly and deplorable – is merely a drop in the bucket. Here's how Trump tried to spin it:
Inconceivable that the government would break into a lawyer's office (early in the morning) – almost unheard of. Even more inconceivable that a lawyer would tape a client – totally unheard of & perhaps illegal. The good news is that your favorite President did nothing wrong!

— Donald J. Trump (@realDonaldTrump) July 21, 2018
I'm so glad my favorite president Barack Obama did nothing wrong. Can you even imagine what would have happened if Obama's personal lawyer had tapes of Obama talking about paying off a mistress? The GOP would have impeached him WITHIN MINUTES. Like, the news would have come out and the articles of impeachment would have been brought to the floor within the hour. As for the rest of Trump's tweet… "the government would break into a lawyer's office (early in the morning)" = the FBI served a legal and valid search warrant. "Perhaps illegal" = completely legal.
Also: Axios had a story about how Cohen is currently focused on Trump's "fitness to be president." A source told Axios: "It's one thing for him [Cohen] to be concerned about his suitability to be president. It's quite another thing to be concerned about his [Trump's] loyalty to his country." Basically, Axios is vibing on the fact that Cohen is going to spill all on Trump and the Russians because NOW Cohen believes that Trump is a traitor to America. Welcome to the party.
Photos courtesy of Backgrid, Getty.