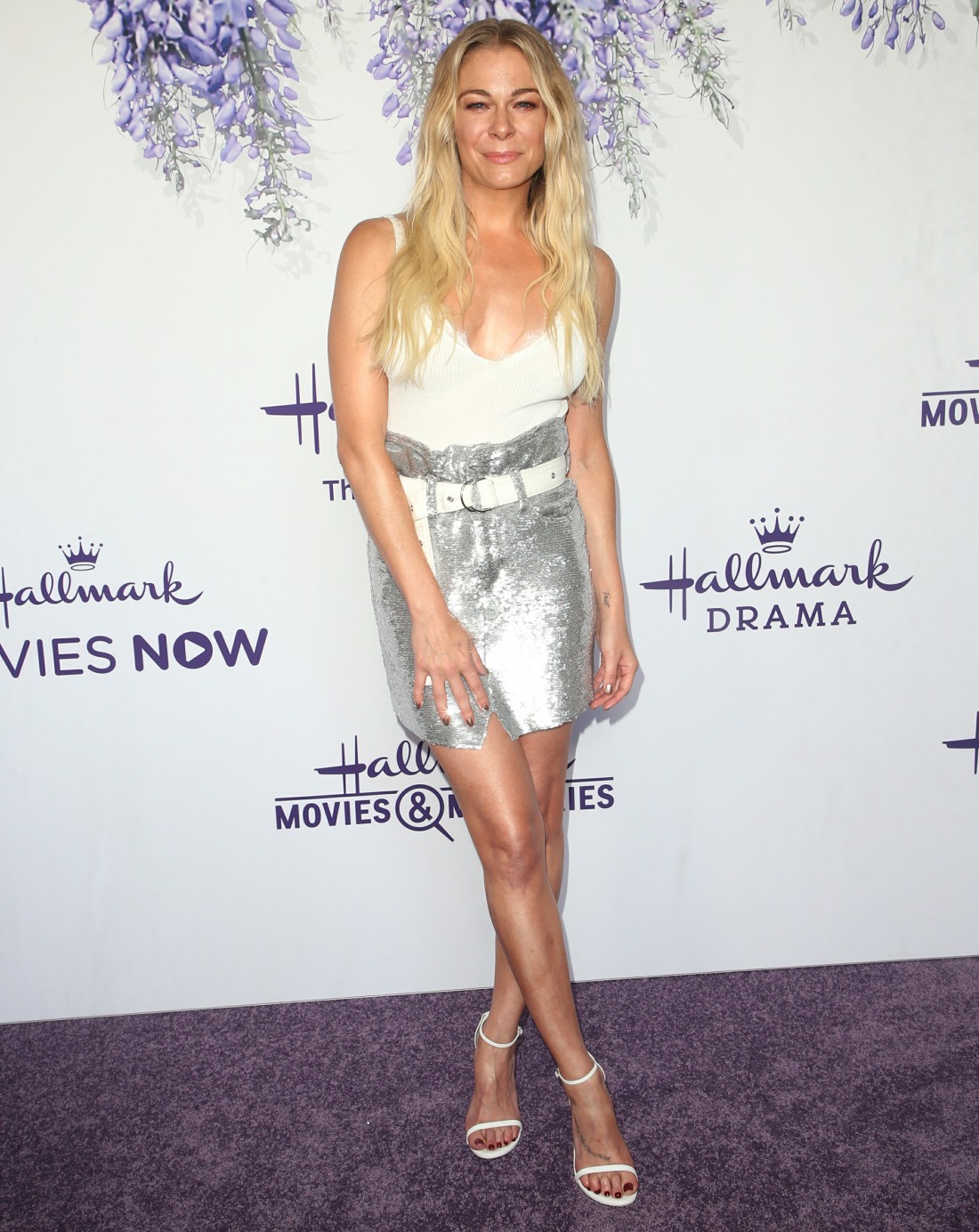 It's been Vintage Celebitchy Week here for some reason. We didn't plan it out, it just happened organically, where we had vintage-flavor stories about people like Paris Hilton, Lindsay Lohan and now LeAnn Rimes. LeAnn made an appearance at last night's Hallmark Channel Summer Party. Something nice: she seems like she's at a healthy weight and she doesn't look like she's blatantly Single-White-Female-ing another woman. Something mean: her hair is an absolute catastrophe. I've never wanted to give another woman a total hair makeover so much.
Some people side-eye the Hallmark Channel, but you know what? There's actually a huge audience for those sugary TV movies about families and romances-involving-hand-holding. The Hallmark Channel is popular with the church-going crowd and people like my mom, who binges on Hallmark movies during the holidays. This is the demographic LeAnn wants to appeal to, and so she's trying. She attended this party because she'll have her own Hallmark Channel Christmas movie coming out in December. It's called It's Christmas, Eve. She plays "Interim school superintendent Eve Morgan" who has to shut down a school's "failing music program." I'm absolutely positive this will involve LeAnn singing to a group of children.
So there you go – LeAnn is in a Christmas movie. She'll probably do a Christmas tour and another Christmas album. And where's Eddie Cibrian? Knee-deep in Canadian strange, would be my guess.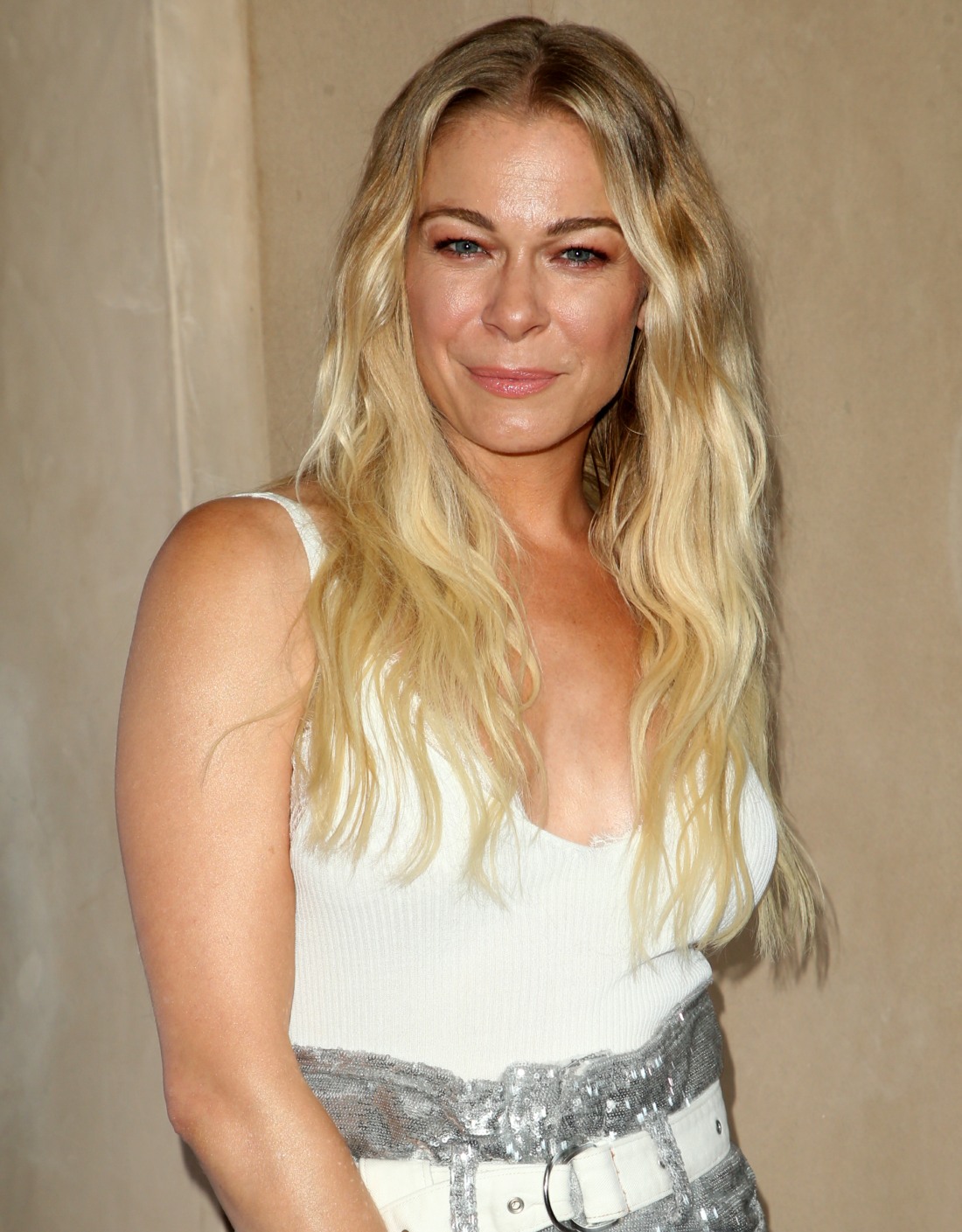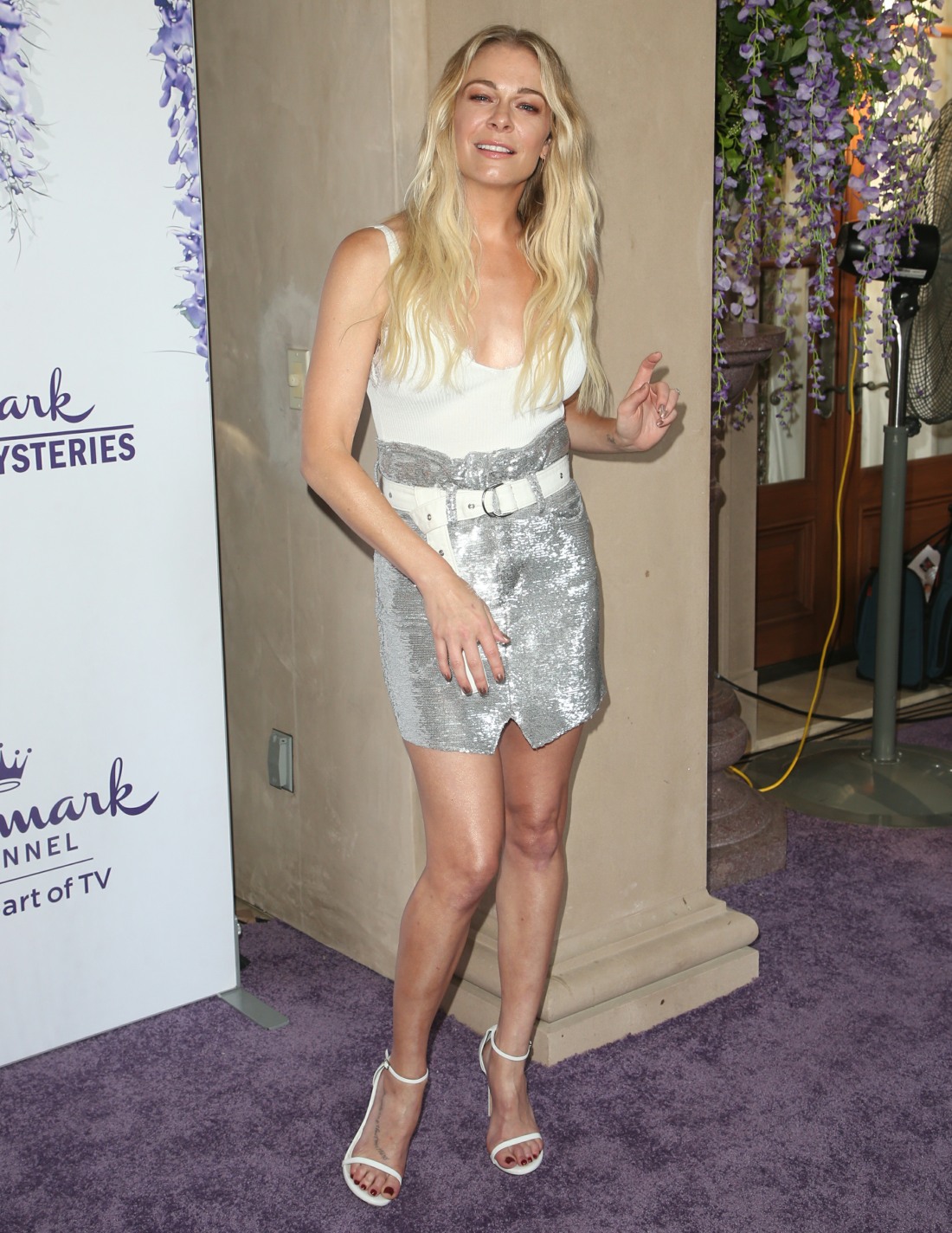 Photos courtesy of WENN.