Embed from Getty Images
In the wake of Demi Lovato's shocking overdose and hospitalization, there were conflicting reports about whether she was going to go to rehab. Some outlets reported it like it was a done deal, but then People claimed claimed that her family was pushing for rehab, with the subtext being that she wasn't on board. (This is my interpretation.) There are other reports that she's looking into facilities outside LA. Demi previously went to rehab at the age of 18 after a family intervention. That was in early 2011, and she's admitted that she didn't get sober until March 2012, that her family staged several interventions for her, and that her inspiration was her sister, who is now 16. She revealed this in an interview last October, where she said that "every day is a battle" and that "you just have to take it one day at a time."
Demi first dated Wilmer Valderrama when she was 17 and he was 29. They broke up in June, 2016, after a supposed six years together but they were on and off multiple times. This spring they were seen together having lunch and looking very morning after, with reports claiming that they could get back together. We haven't heard anything about them in a handful of months so I assume that the latest go around didn't work out. Whatever happened between them, Wilmer has been supportive. Wilmer has rushed to Demi's side and has been in the hospital visiting her for hours every day.
Demi Lovato is getting strong support from her family and ex-boyfriend Wilmer Valderrama as she recovers from her apparent overdose.

"She's resting and getting better in the hospital," a source tells PEOPLE. "Her whole family and Wilmer are just there to support her through recovery."

"Wilmer has spent hours at the hospital with Demi every day," says a second source. "He seems very concerned about her."

Valderrama rushed to Lovato's side on Wednesday after initially being very "shocked" by the news, a source close to the former couple previously told PEOPLE.

The 38-year-old actor, who dated the singer for six years before their split in June 2016, has visited Cedars-Sinai multiple times since Tuesday morning, when Lovato was transported to the hospital following an apparent overdose that occurred at her Hollywood Hills home. Valderrama was seen visiting Lovato again on Thursday, when a photo of him at the hospital emerged.
Someone who better understands codependency can surely explain this better than I can. I don't think Wilmer is healthy for Demi and that's all I'm going to say about that. Hopefully Demi can get sober for herself and can stay that way and hopefully she can avoid the pitfalls that lead her to this latest relapse.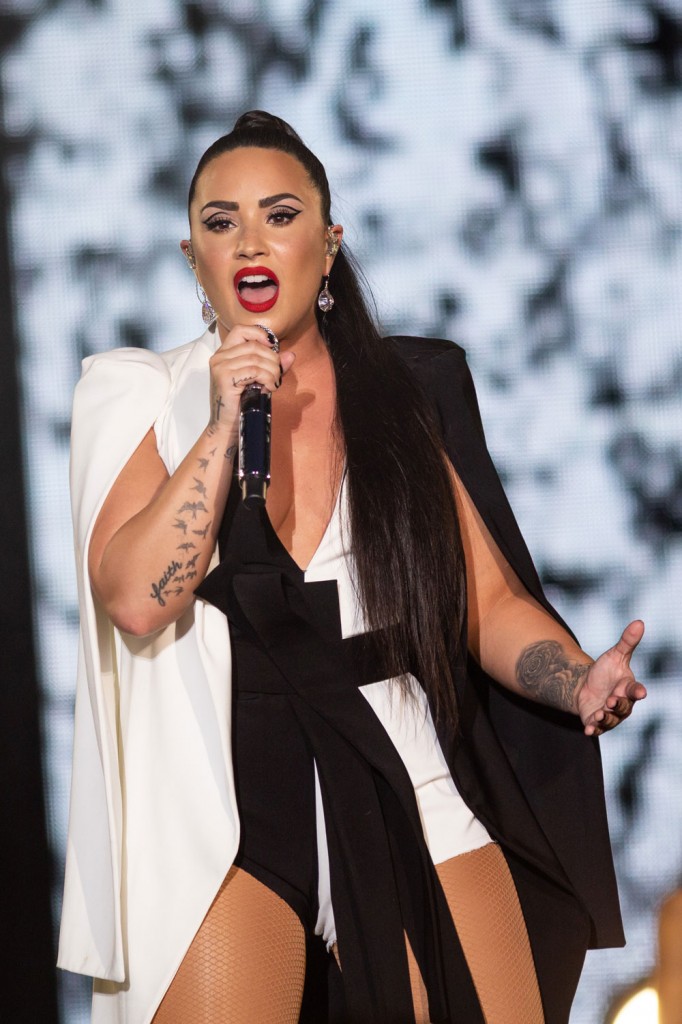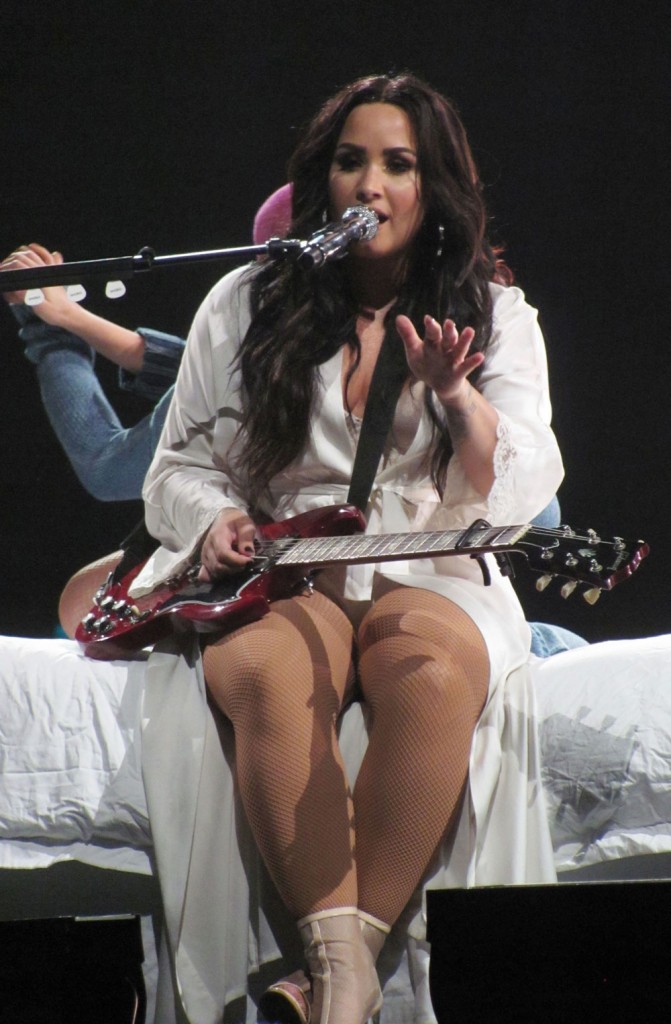 photos credit: Backgrid, WENN and Getty