Embed from Getty Images
A lot of actors have given their supporting cast and crew some great wrap gifts. Remember when Adam Sandler gave his Grown Ups co-stars Maseratis after shooting was over? Well, Dwayne "The Rock" Johnson can be added to the list of actors who give good gifts. He gave a truck to the hardest working man on his action flicks, most recently, Rampage. The recipient of this generous gift was Dwayne's stunt double and cousin, Tanoai Reed.
In a video Dwayne posted to Instagram on Monday, he played "Dwanta Claus." During a staged "behind-the-scenes" interview, the old his cousin (who was still recovering from a stunt-related injury), "It's been an honor and I want to say from the bottom of my heart, I love you, I thank you, and enjoy your new truck." He then revealed a gorgeous, souped-up truck, complete with obligatory big red bow. Upon seeing the gift, Tanoai, the real-life action hero, burst into tears (and so did I, to be honest), and gave Dwayne a huge bear hug. If there's a line for Tanoai hugs, please point me in that direction immediately.
In the caption, Dwayne detailed some of the injuries "bad ass" Tanoai has received while working on over 50 movies. He's had broken bones, torn ligaments and severed tendons, all as a result of his passion to "deliver the best movie possible to the world." He added, "Not only does Tanoai represent our family and my career with relentless commitment and passion. He also represents an entire Hollywood stunt community that is truly the backbone of our business."
I love this video. I had something in my eye, so this helped to wash it out. And there's definitely a family resemblance here, as Tanoai is as handsome and beefy as his cousin. Yowza. I also love Dwayne. I haven't watched a lot of his movies (action flicks aren't really my "thing"), but he seems like a genuinely sweet guy, and I'd love to hang out with him. A quick clip from the set of the upcoming Disney movie Jungle Cruise backs up my sentiments about him. He's got great rapport with his co-star, Emily Blunt, and I can't imagine it's just a put-on. I wonder what she'll get as a wrap gift when that movie finished filming? My money's on a tricked-out Jeep. Guess we'll just have to see.
Emily Blunt and Dwayne @TheRock Johnson welcome you to the adventure of a lifetime! Disney's @JungleCruise is now in production. In theaters October 2019. #JungleCruise pic.twitter.com/kKiasbWbT9

— Walt Disney Studios (@DisneyStudios) July 31, 2018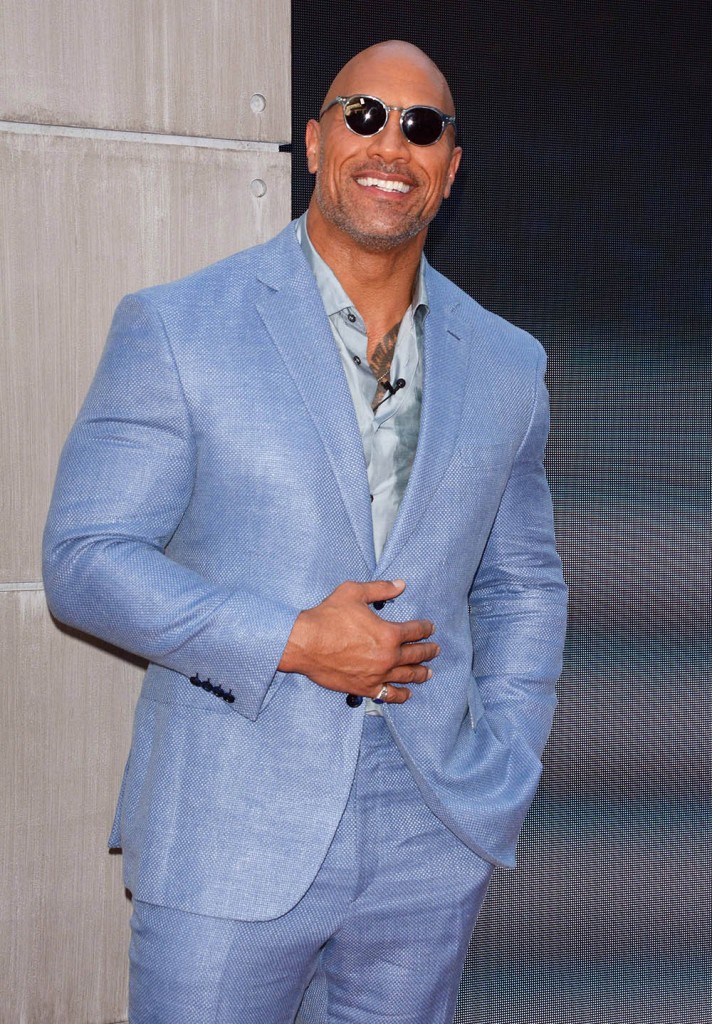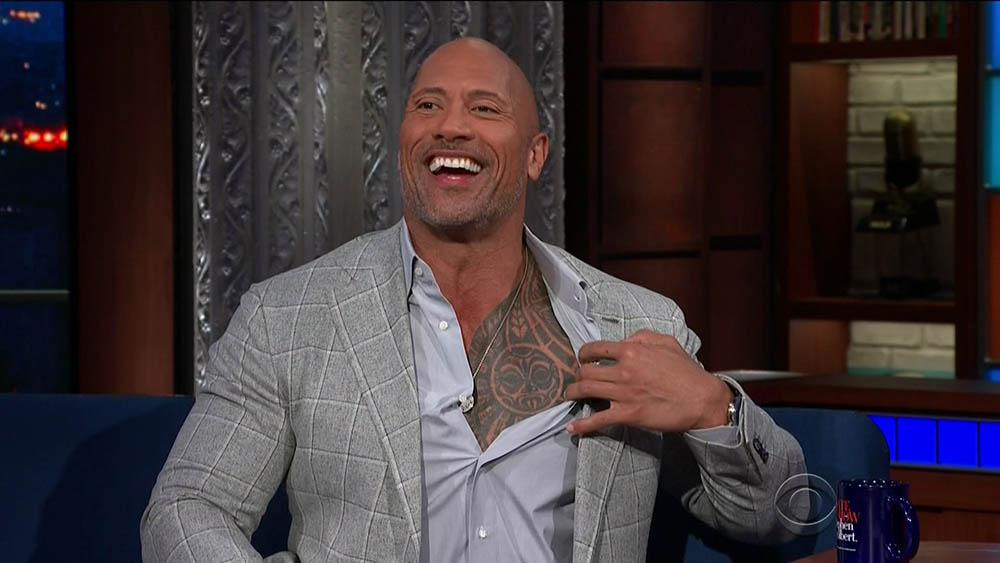 Photos: Getty and WENN