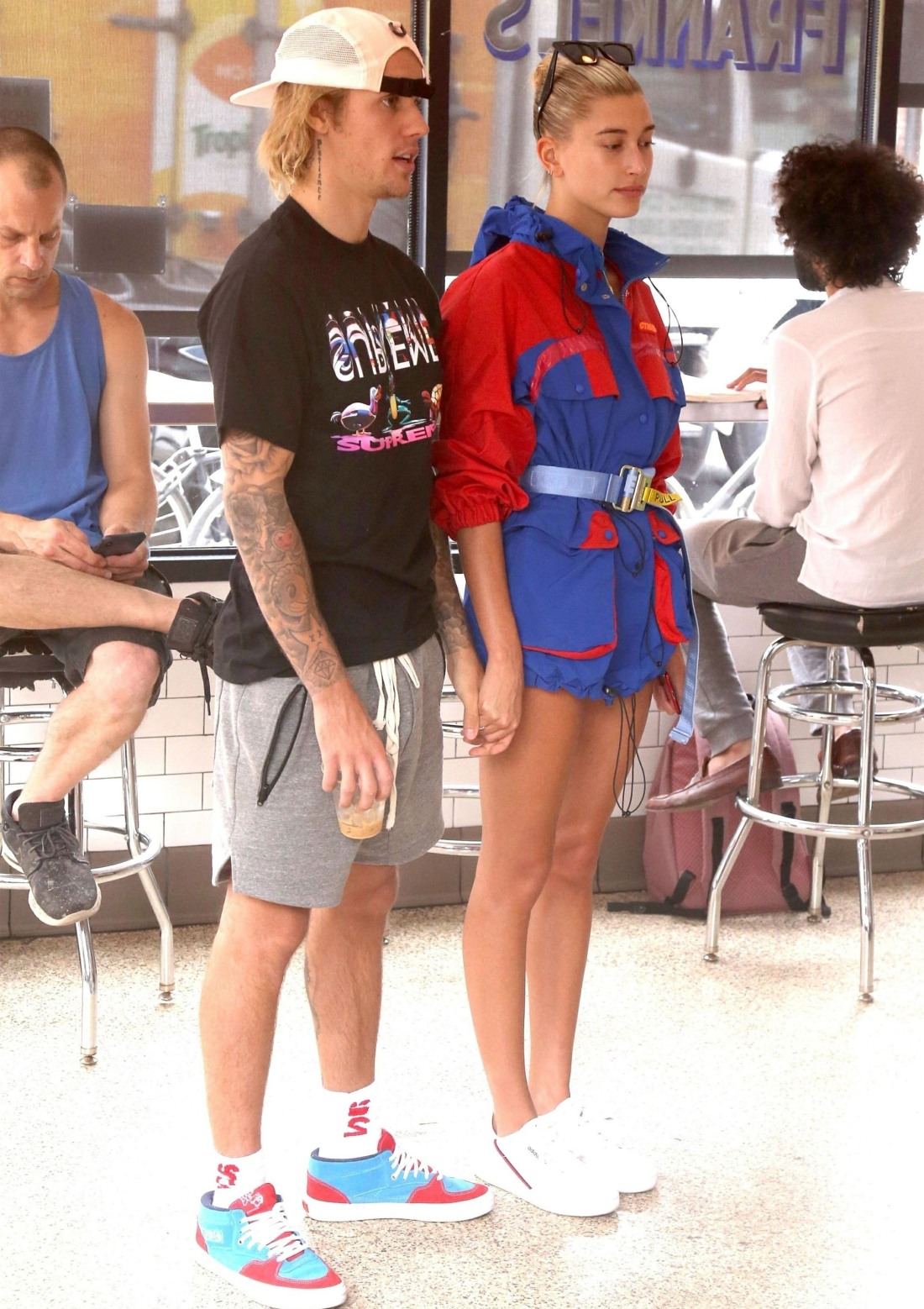 I've actually been wondering about this, so it's interesting to see Star Magazine provide some information, however shady and possibly untrue. Justin Bieber and Hailey Baldwin have known each other for years. They even dated for a short time in the past, then they just sort of stayed somewhat friendly, which wasn't difficult because they're part of the same social group. Then they started dating again a few months ago, and Justin proposed to her very, very quickly. Many of us believed the speed of the engagement was related to Justin's churchy lifestyle these days, and the fact that Hailey is churchy too. So, I did wonder: are Hailey and Justin having sex, or are they doing the born-again virgin thing? Star claims they are abstaining. Which, frankly, might explain the speed of the engagement, right?
Justin Bieber will need to love himself until his wedding night to Hailey Baldwin.

"They're both very religious and they want to abstain until they're married," dishes Star's spy, who caught the twosome decamping to different locations at the end of the night on multiple occasions in New York. "Justin's a recent convert, but Hailey was brought up with religion her whole life. It's important to them to wait. So after their dates, he goes to a hotel and she goes to her apartment."
[From Star Magazine, print edition]
Yes, it's Star, but it feels truthy to me. If they are abstaining from sex before marriage, that's their choice and their call and they should do whatever they want. I'm not going to speak about Hailey – I honestly have no idea about her past boyfriends or any of that, so I'm not going to claim that she was out there slaying dudes and now she's trying this. I don't think that's the case, but as I said, I don't know. I do know that Justin has gone through a lot of women though. Remember – it wasn't that long ago? – when he went to Hawaii and he brought, like, five or six swimsuit models and it felt like he was sleeping with all of them? Dude has lived the life of a pop star. So yeah, my guess is that IF they're abstaining, it's something she asked for and he's respecting what she wants. Which is actually kind of nice.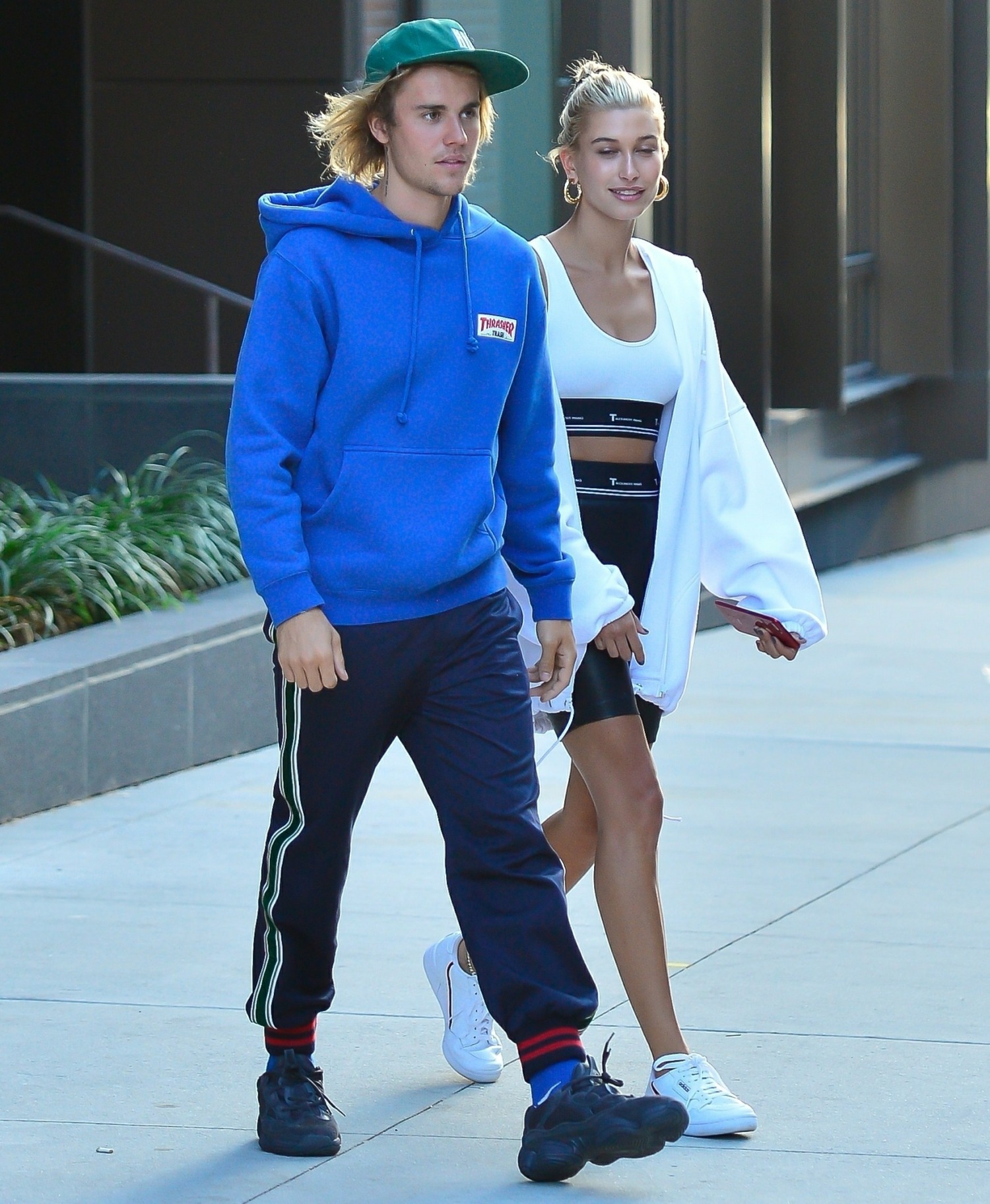 Photos courtesy of Backgrid.