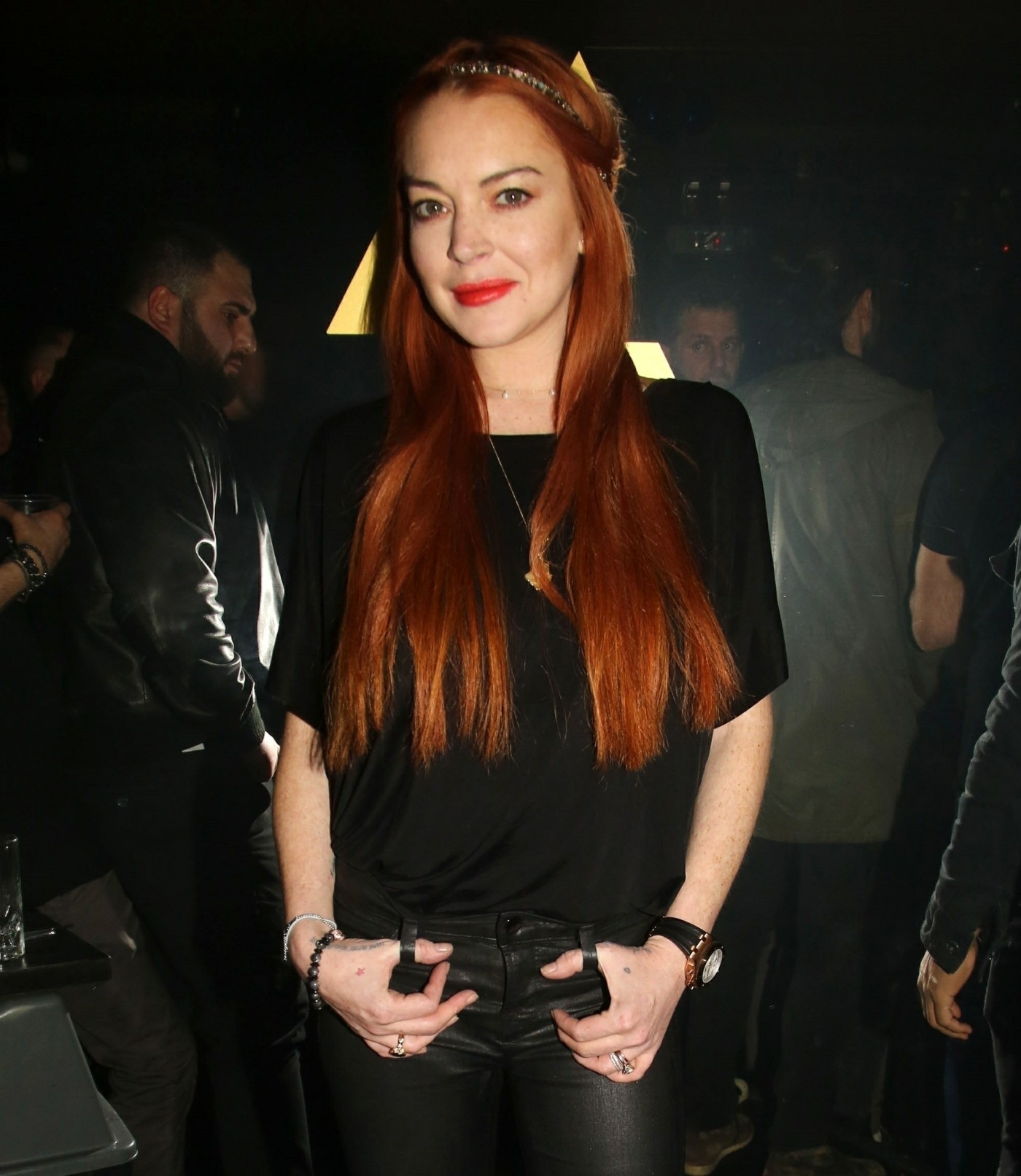 Lindsay Lohan did some promotion for her new MTV series, Lohan Beach Club, last month. I was critical of her, because I know in my heart that Lindsay Lohan is still the cracked-out narcissist who would gladly and gleefully mow down a dozen pedestrians to get an inch of fame. Some commenters suggested that I should be nicer to Lindsay in this post-MeToo era, because many are convinced that Lindsay has been victimized too. I never said she wasn't a victim – she had sh-tty parents, she's been mistreated and abused by men, I'm sure. But that doesn't negate the fact that Lindsay has also abused and hurt a lot of people too. She's been given ample opportunity to get clean, to make amends, to go legit. She hasn't. Because her biggest problem has always been that she's a raging a–hole and a narcissist. And to all of the people eager to make her a victim, just know that she doesn't see herself that way at all, and that she thinks the women coming out to tell their Me Too stories are WEAK. Some highlights from Lindsay's Times interview:
She's not a #MeToo victim: She said she doesn't "really have anything to say" about the #MeToo movement which began late last year. "I can't speak on something I don't live, right? Look, I am very supportive of women. Everyone goes through their own experiences in their own ways," Lohan said, claiming she didn't condone "attention-seekers."

How to deal with workplace abuse or harassment: "If it happens at that moment, you discuss it at that moment. You make it a real thing by making it a police report. I'm going to really hate myself for saying this, but I think by women speaking against these things, it makes them look weak when they are very strong women. You have these girls who come out, who don't even know who they are, who do it for the attention. That is taking away from the fact that it happened."

The Lohan Beach House: She referenced her business success abroad as a method of getting back at her ex-fiancé, Russian business mogul Egor Tarabasov, after the two had an infamous physical fight on that very beach in July 2016. "I had a fight with my ex on this very beach. What did I do? Nothing," she said. "I just took over the beach. The best revenge is success, right?"

On faith: She doesn't "subscribe to any particular religion" but that she does "believe there is a higher power than us." After getting bitten by a snake and contracting a debilitating virus that left her hospitalized for weeks in 2014, Lohan says she reached out to a trusted source for guidance. "I called my shaman and she told me that the snake bit was actually a blessing," she said, adding, "Yes, I have two shamans."

She wants to adopt a child: "Probably from Russia. I want a little blonde Russian boy."
Yep. This is just a reminder – perhaps we do need an annual reminder – that Lindsay is a jackass. Stop defending her. This is the same woman who defended Harvey Weinstein last year, posting a video saying: "I feel very bad for Harvey Weinstein right now. I don't think it's right what's going on. He's never harmed me or did anything to me. We've done several movies together. I think everyone needs to stop. I think it's wrong. So, stand up." You know why she defended Harvey Weinstein? You know why she calls abuse and harassment victims "attention-seekers"? Because Lindsay identifies with abusers. She identifies with people who hurt and victimize other people.
lindsay lohan (and her whack accent) is defending Harvey Weinstein on her insta rn. GOODBYE TO YOU FOREVER. pic.twitter.com/aMzvAOXPYp

— lauren yap (@itslaurenyap) October 11, 2017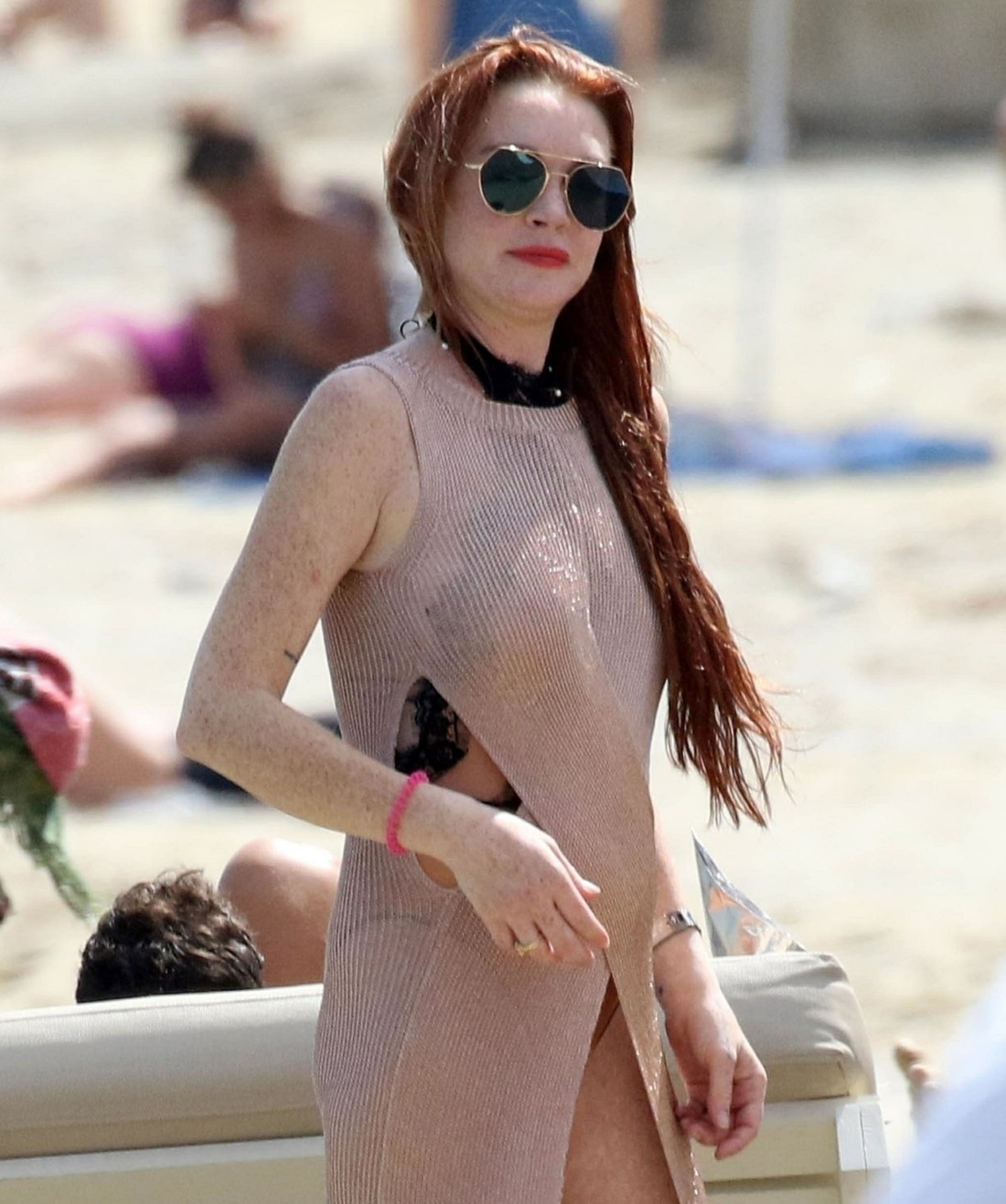 Photos courtesy of Backgrid.