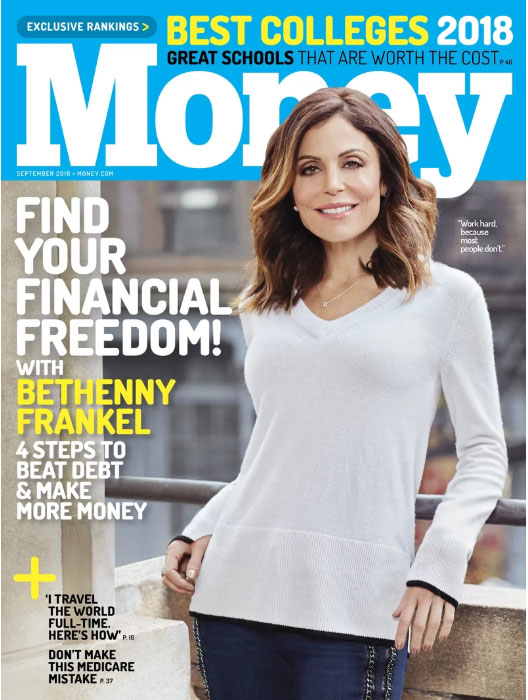 Bethenny Frankel covers the new issue of Money, where she talks about the fact that she's rich and didn't used to be. She was in credit card debt and was bad with money up until her late 30s, when she got a spot on The Apprentice: Martha Stewart, joined the Real Housewives of New York and created the Skinnygirl brand. She sold Skinnygirl cocktails to a big company but retained the rights to the brand for other tasteless products and is now rolling in it. According to Bethenny it was achieved through hard work, which she emphasizes multiple times in the interview. The underlying message is that people who aren't wealthy haven't tried hard enough.
She was 20k in debt until her late 30s
"Until my late thirties, everything was just an anxiety and a struggle. It's like the way people feel when they eat something and they don't feel good about it… I used to think the credit card didn't countThen I consolidated all my credit cards and got a strategic plan to pay more than the minimum each month. That was a concerted effort.

"You can't put yourself in a position where, if the s–t hit the fan, you couldn't pay all of your bills at one time, If the world came to an end, I would be able to pay for everything. I might not be left with much, but I can afford what I have."

Her Housewives of NY costars are living beyond their means
"They can't afford the lives they're living. And if the music stops, they're going to get in some trouble."

If you work hard "you will soar"
"Most people are moving papers around a desk, pretending they're working," she says. "If you are a really hard worker, you know it. And you will soar."

"You know if you're that person who's really going to be Michael Phelps and not look to the left or to the right and just get to that wall before anybody else."

Most people are lazy
"Most people are lazy, sit back, and wait for things to happen for them, and complain when they don't get them. So don't be that person."
She's not wrong about people living beyond their means or about the fact that you should work hard and add value to your company. Bethenny is parroting the capitalism talking points, that hard work leads to success and money, but she has a huge blind spot about her privilege. She's told minority women business owners to hire white men to front their companies, she's been racist, she's stanned for Trump, and she's said clueless things about gender. There are people who work harder and longer than she can ever imagine who lose teeth because they can't afford to go to the dentist. There are people who work in white collar jobs with health insurance and still go bankrupt from medical bills. Of course this is in Money so she has to talk about how she made it and how other people can too. To be fair she did start a nonprofit through which she has made substantial donations to Puerto Rico after Hurricane Maria and has continued to give back, she didn't just throw paper towels at them. We know because there are photos and videos on her Instagram where she's giving gift cards to people. When you go to the website for her charity you get a popover for Skinnygirl jeans, which she would say is just good business sense.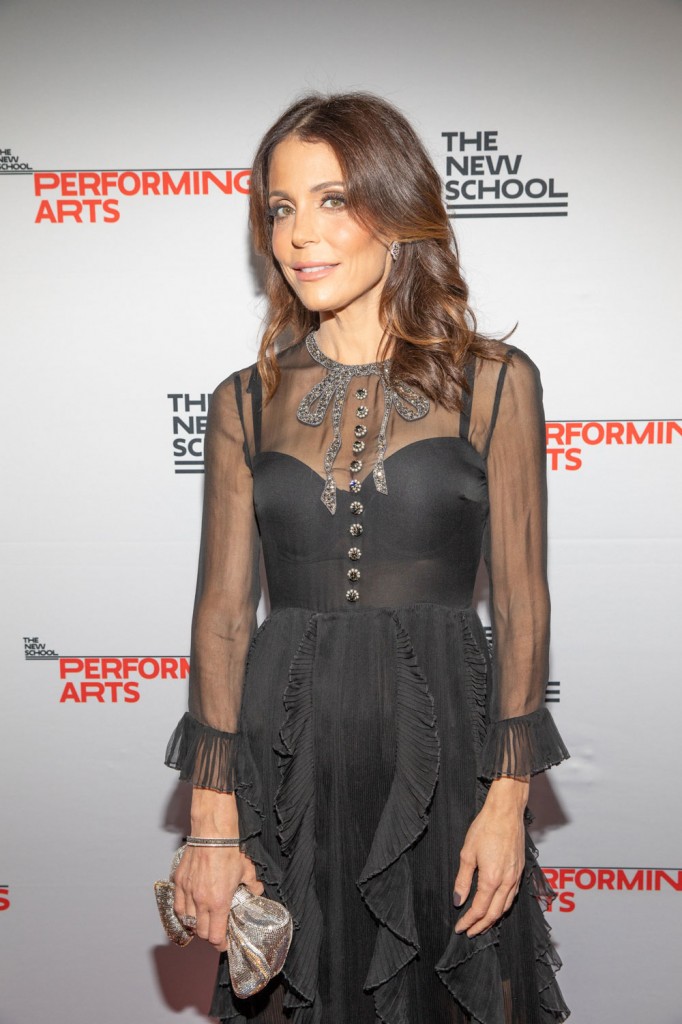 Photos credit: WENN, Instagram and Money