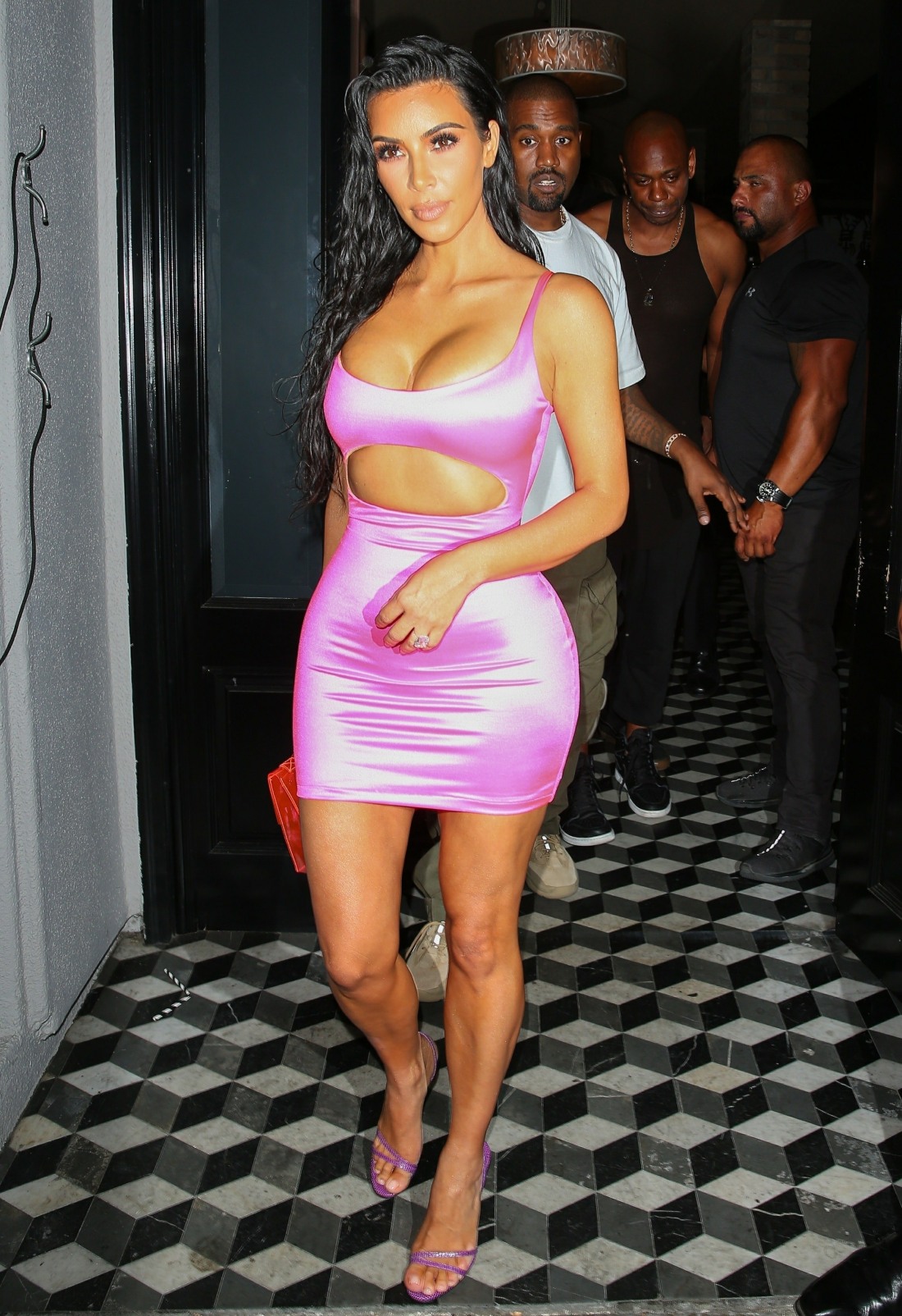 Here are some photos of Kim Kardashian out last night in LA. She and Kanye West went to Craig's for Kylie Jenner's 21st birthday bash. I think the party had a theme, and that theme was "ladies dress in pink." I mean… her body looks amazing. I would praise her for it if I genuinely thought she got her body through a combination of careful diet and exercise. But I'm pretty sure she got it through diet, exercise and plastic surgery.
There's someone else who isn't a fan of Kim's figure: Tyson Beckford. Last week, Tyson commented online on a photo of Kim, writing: "Sorry I Dont care for it personally, she is not real, doctor f—ked up on her right hip." And he added the "vomit" emoji. Kim saw the comment and replied: "Sis we all know why you don't care for it" with the emojis for coffee, frog and nail-painting. You know what was implied. Kim got called a homophobe, because she insinuated that Tyson is gay and that's the only reason why he wouldn't like her or be attracted to her. It was a thing and everybody had a lot to say about it last week. I ignored it because truly, I don't care. Kim is 37 and Tyson is 47. They both know better than to do this sh-t. Well, Kim won't stop talking about it and denying that she's a homophobe.
Doubling down. Kim Kardashian defended her response to Tyson Beckford's body-shaming after some claimed her comeback was homophobic.

"Really, dude? Like, you're going to body-shame me? Like, OK. OK. OK, sis. You're going to body-shame me?" the Keeping Up With the Kardashians star, 37, told Big Boy on Real 92.3 on Thursday, August 9. "People were sending me stuff on his page. He keeps on going and going and going, and I'm just like, 'Dude, that's so female lame to me. That's just lame to me.' And for anyone to say that I am homophobic with the comment of saying 'sis'? All my best friends are gay. I support the community. I love the community. They love me. That has nothing to do with this."
"Dude, that's so female lame to me." Is that a thing now, "female lame"? Is that some kind of new sexist slang, to engender "lame"? It's not male-lame, it's FEMALE-lame, the worst kind of lame? As for the "sis" – as I said, I'm already over this sh-t. Of course she was implying that he's gay. Of course it was homophobic, regardless of all of her "best friends" being gay.
(Now that being said, Tyson is a 47-year-old man who knows better than to talk sh-t about a Kardashian. They'll feed on his carcass for months.)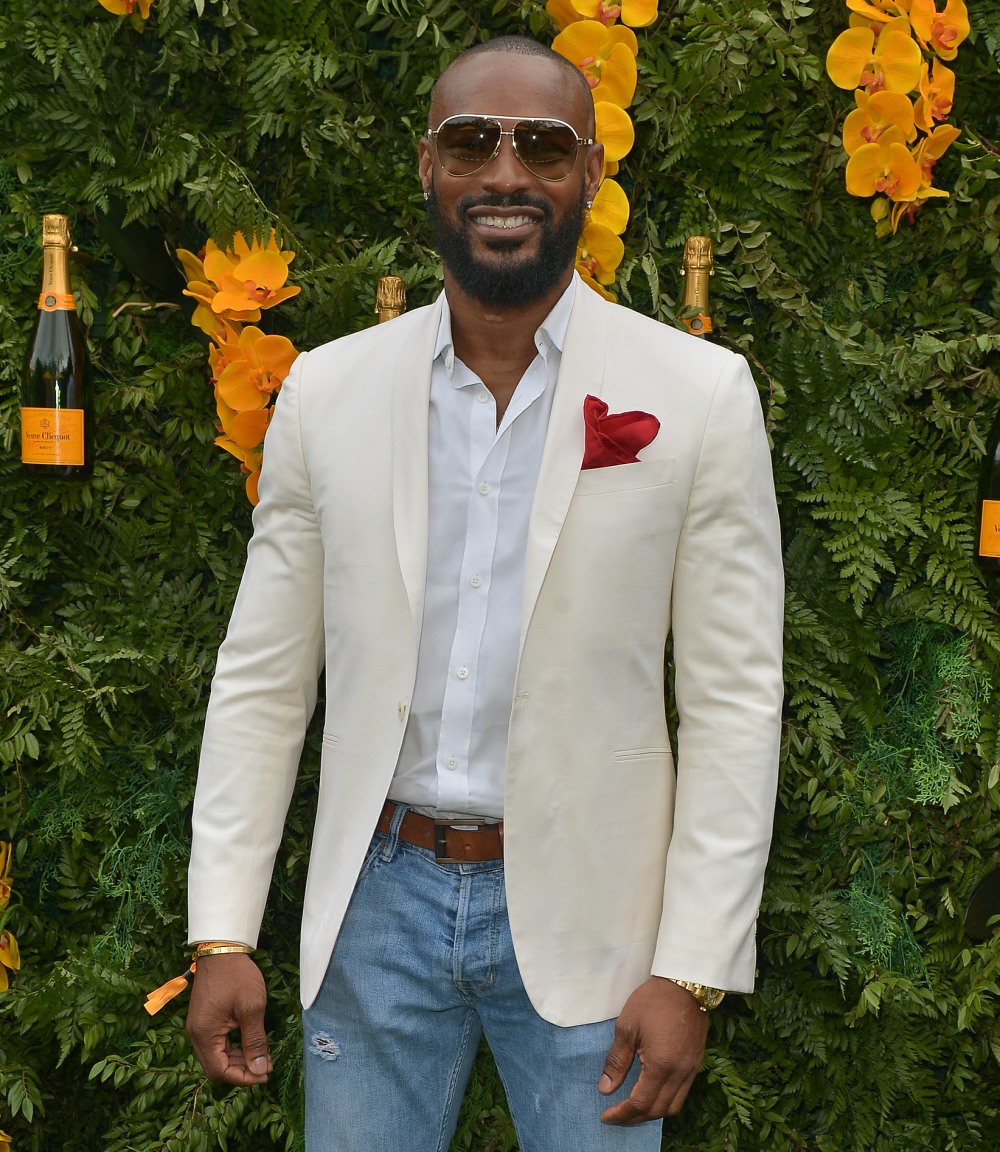 Photos courtesy of Backgrid, WENN.