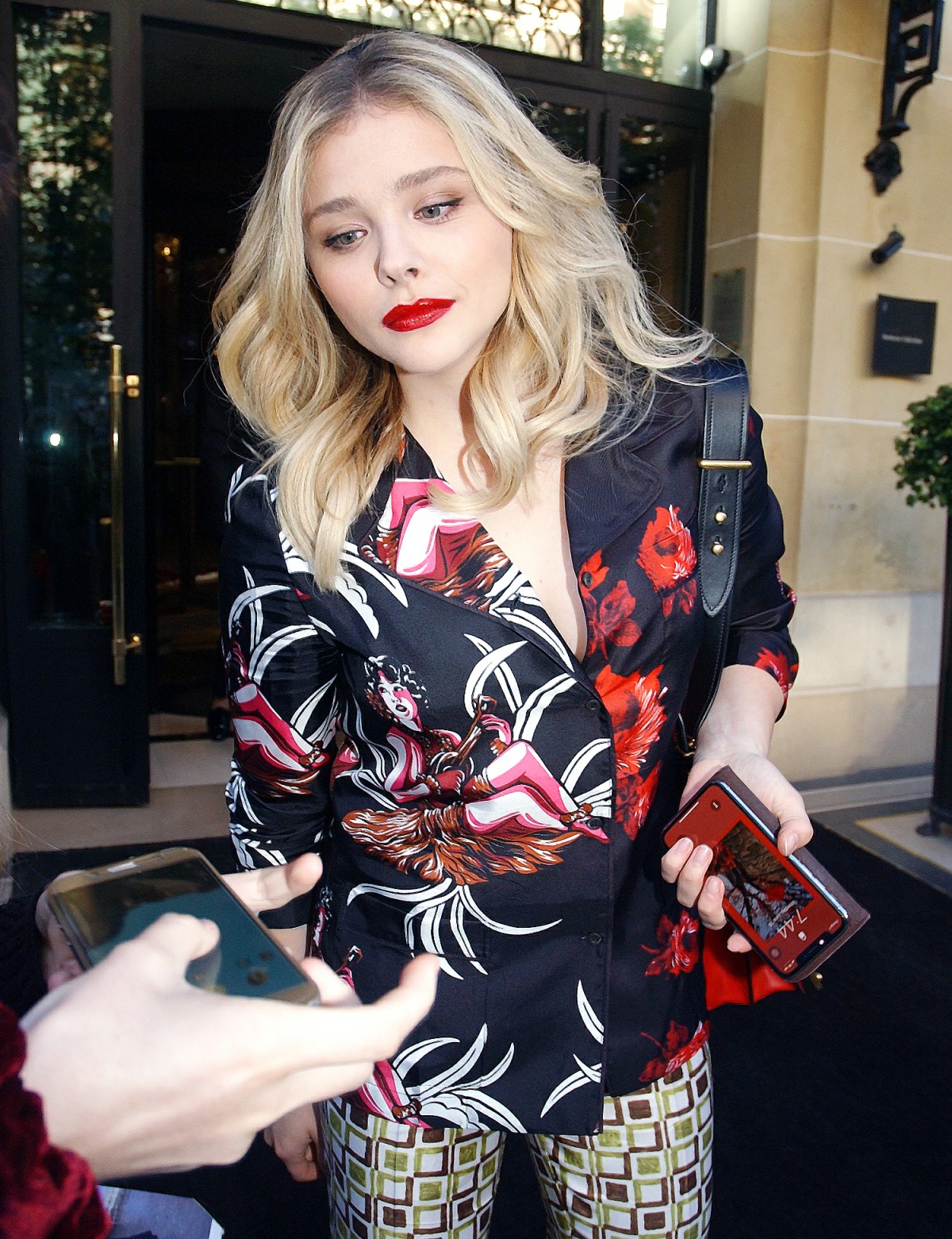 Last year, Chloe Grace Moretz was gearing up to promote her Louis CK written-and-directed film, I Love You Daddy. Louis CK seemingly wrote a film which acted as a "what if it was your daughter" think-piece about what the average Hollywood dude would do if a Woody Allen-type director suddenly started dating his teenage daughter, played by Moretz. The film was also done in the style of Woody Allen. It looked really messy, and it was made even messier by the fact that Louis CK was outed a serial sexual harasser of women. He was outed just days before the film was scheduled to be released. The studio pulled the film indefinitely and it might never be released, who knows or cares, and Louis CK gave a terrible apology. Well, Chloe is currently promoting some projects and she was asked what she thinks should happen to the film.
Just a week after the Times report on Louis C.K. was published last November, his new film, I Love You, Daddy, was slated to hit theaters. C.K. ended up canceling the premiere, and soon after, the movie's distributor, the Orchard, decided to scrap the release altogether. A month later it was reported that the Orchard had sold distribution rights to the film back to C.K., but there has been no news regarding whether or not C.K. plans to release it.

Now, in an interview with the New York Times, Chloë Grace Moretz — who starred in I Love You, Daddy as the daughter of C.K.'s character — said she doesn't want the film to be released.

"I think it should just kind of go away, honestly. I don't think it's time for them to have a voice right now," she said, referring to men who have been accused of, or admitted to, sexual misconduct in the #MeToo movement. "Of course, it's devastating to put time into a project and have it disappear. But at the same time, this movement is so powerful and so progressive that I'm just happy to be in communication with everyone and to see the big change in the face of the industry, which I think is very, very real."
It's not the worst answer. Some actors seem to feel like their performances are always the most important thing, regardless of whether seeing the film would actually be "supporting a predator/abuser." Chloe agreed to the film, she knew the subject matter and she's clearly happy about her performance… but she's still not going to cape for Louis CK. Even she knows that the film should just disappear. And quite honestly, I'm still beyond shocked that the film was even made.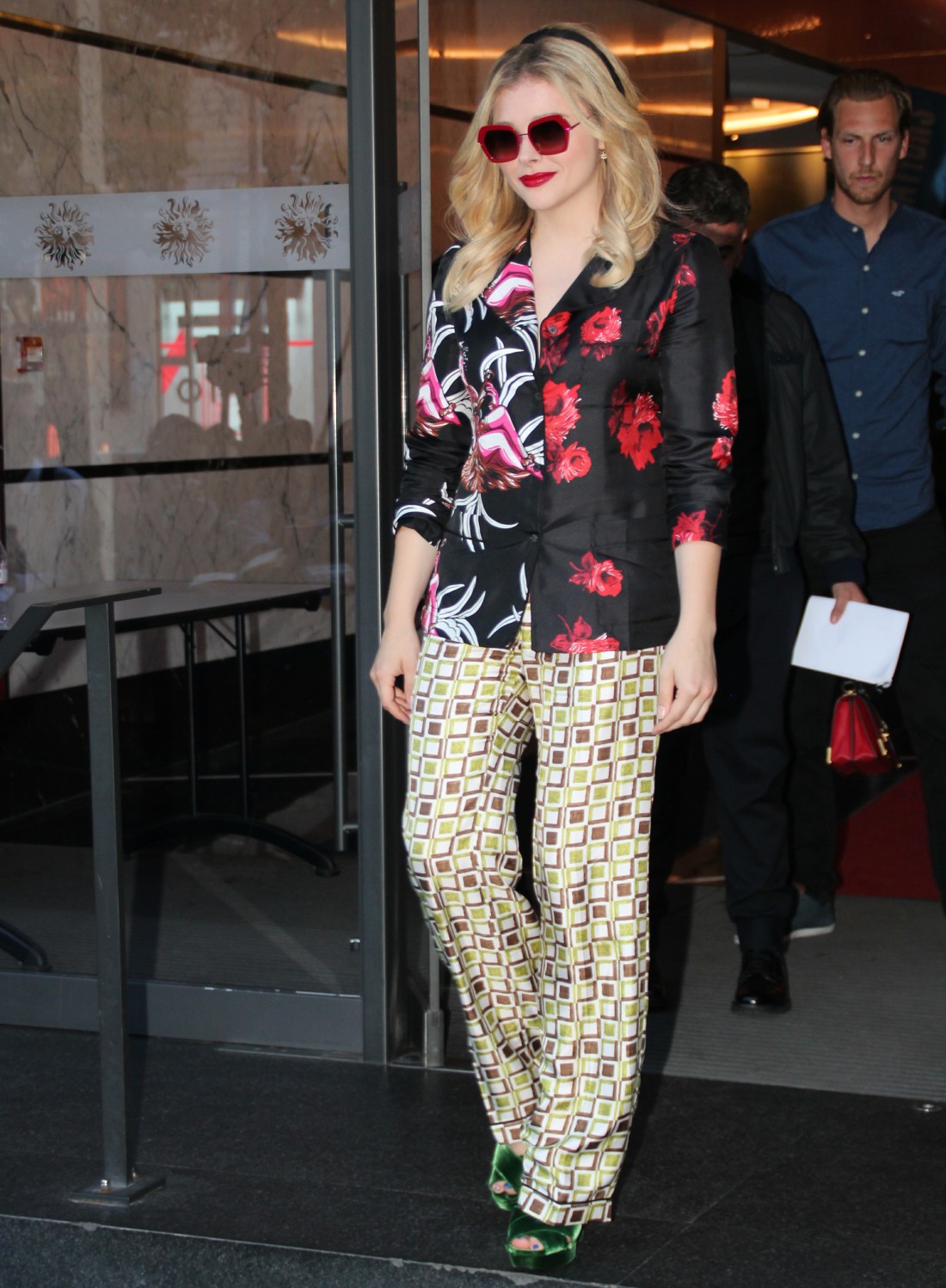 Photos courtesy of WENN.