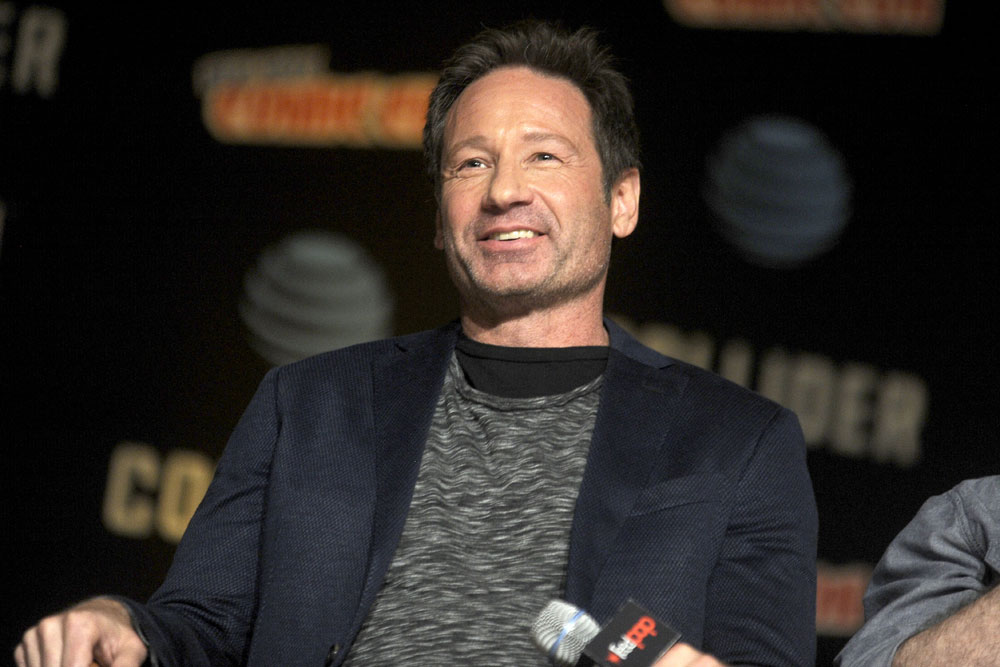 I feel a mix of sadness and disgust when I see celebrity men in their 40s and older dating women in their 20s. I'm 45 and have been trying to date, off and on, for a few years. I'm happily attached now but it was frustrating looking through the dating sites and seeing men my age and older who were looking for women starting at 18-20. It wasn't a case of them not filling out the age section because they definitely had an upper limit that ended a few years younger than they were. I guess I should be grateful that these men are making it clear that they're not looking for equal partners. Too harsh and judgmental? Maybe. Regardless that's preface to this story that David Duchovny, 58, has a 25 year-old girlfriend. At least his kids aren't older than her, but he does have a 19 year-old daughter and 16 year-old son. Does he ever look at his girlfriend and think that she could be his daughter? Because everyone else is thinking that. Apparently they've been dating 14 months, meaning she was 24 when they met. The Daily Mail had this report along with photos of them together, which you can see on their site. They're with three other very young-looking people who must be her friends. I wonder what her friends think about him.
One photo agency has the exclusives of the two of them out together on several occasions, so I guess they're going public now since they've been together for a while. Here's the Daily Mail's report:
Things are still going strong between two-time Golden Globe winner David Duchovny and his girlfriend of 14 months Monique Pendleberry, who hit the beach together in Malibu on Sunday.

At 58, the divorced father-of-two is 33 years older than the UC Irvine alum, who celebrated her 25th birthday on June 14.

The former soccer player – showcasing her fit 5ft3in form in a navy-patterned bikini – reportedly met the Twin Peaks guest star while she was still employed at SunLife Organics Juicery.

Trucker hat-clad David – who did a 2008 rehab stint for sex addiction – and Monique were joined on the sand by three friends.

That same day, Duchovny – who boasts 1.1M social media followers – tweeted a snap of the beloved dog he adopted last September, Brick.

Meanwhile, the Miss Subways author's two children – son Kyd Miller, 16; and Madelaine West, 19 – jetted off Sunday to Manhattan with his ex-wife Téa Leoni (whom he divorced in 2014).
[From The Daily Mail]
I heard David Duchovny on Fresh Air a couple of years ago, when he was promoting his book, Bucky F*cking Dent. His undergraduate degree is from Princeton and he has a masters in English literature from Yale. He did that before he got into acting with his job on The X-Files so it's not like he got into either ivy league school because he was famous. Educational achievement and intellect can be much different from emotional maturity. I guess this answers the question in the song I always think of when I cover this guy, David Duchovny Why Don't You Love Me? Because I'm not young enough to be your daughter.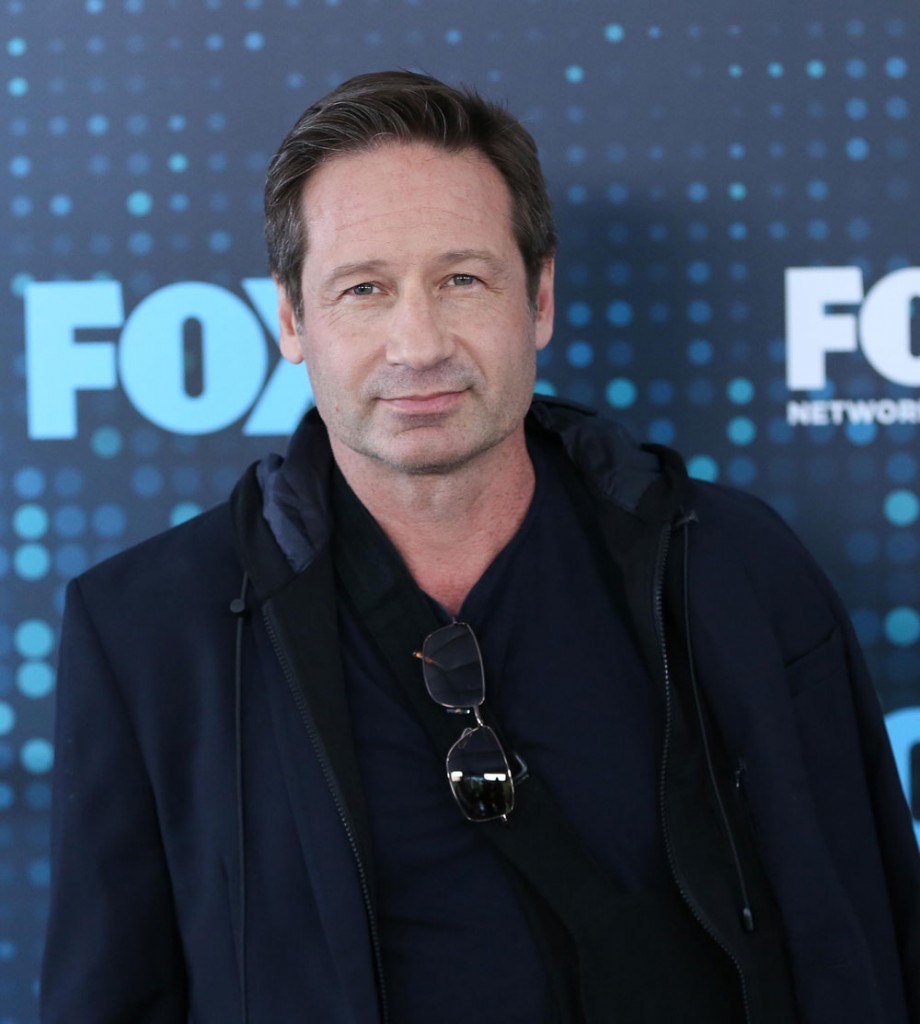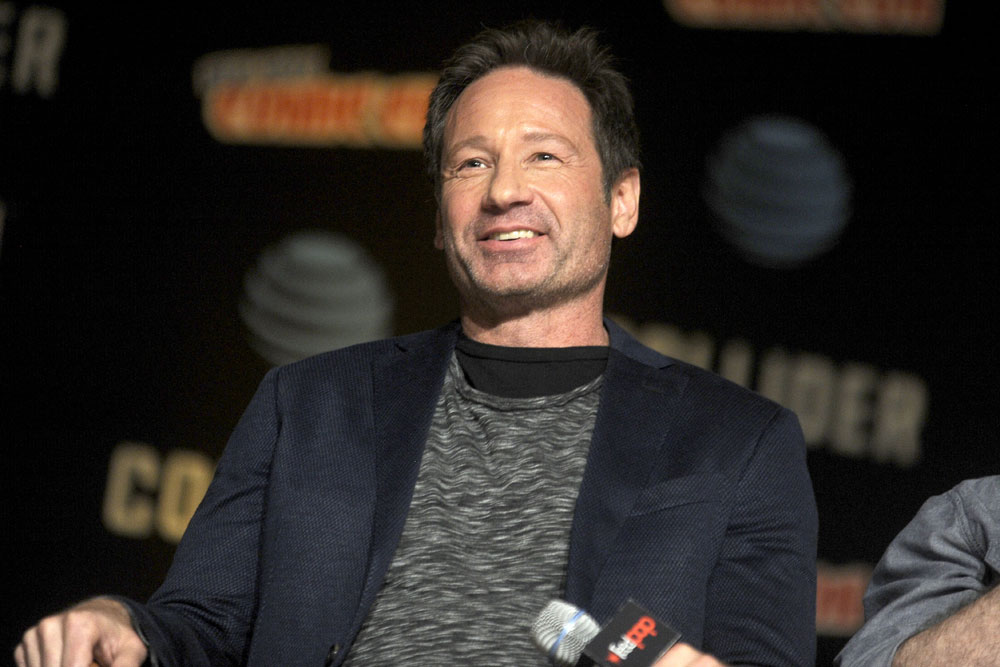 photos credit: WENN