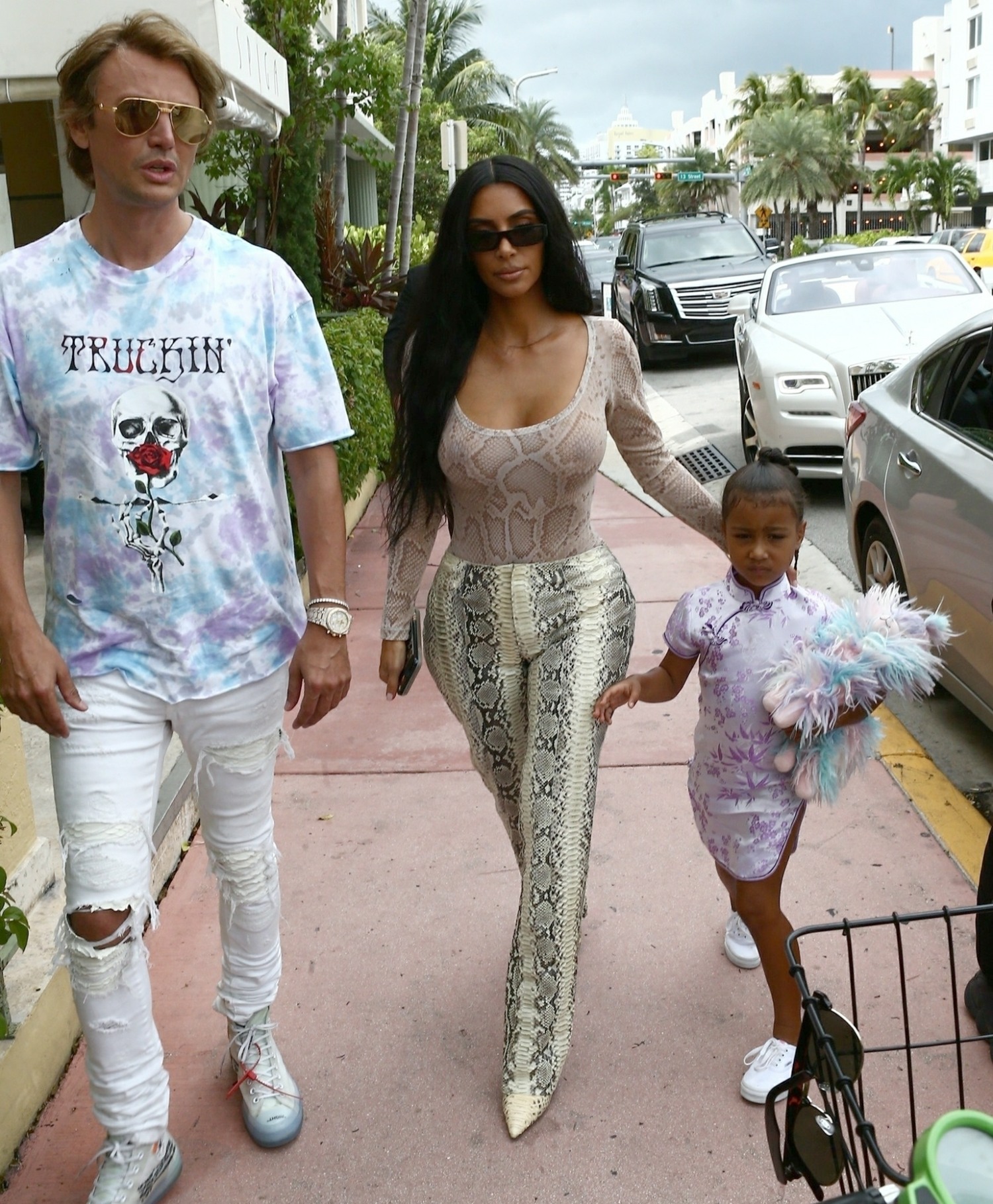 As we've seen, Kim Kardashian has been in Miami for the past few weeks. She's made a big deal about how she's hanging with her "OG Miami crew," a crew which includes Jonathan "Foodgod" Cheban and Larsa Pippen. Kanye has also been around, although I don't think he's been in Miami with Kim the entire time. Kim also has her kids with her, but North is really the only one who has been photographed out with her mom consistently. North is 5 years old, and she lunches in Miami with her mom and her mom's friends. Except mommy won't let her sit at the same table.
Kim Kardashian raised eyebrows over the weekend by dining at fancy Miami restaurant Carpaccio, while her daughter and nanny sat at a separate table.

A spy who posted about it online said "#sad."

But sources close to Kardashian tell us that 5-year-old North was lunching sans mom because Kardashian was being followed by a videographer and she didn't want North in the shot, lest the footage end up on TV. (However, North appears frequently on the family's reality show.)
This IS sad. It's just a sad story all-around, and I don't believe the explanation that Kim didn't want the videographer to have footage of North. Presumably, the videographer was either part of the KUWTK crew or someone employed by Kim herself. Surely the better solution is sitting with your daughter and merely editing out the footage which includes North? Also: North was getting pap'd this entire trip! It says something about Kim's priorities and how she sees her children as her accessories.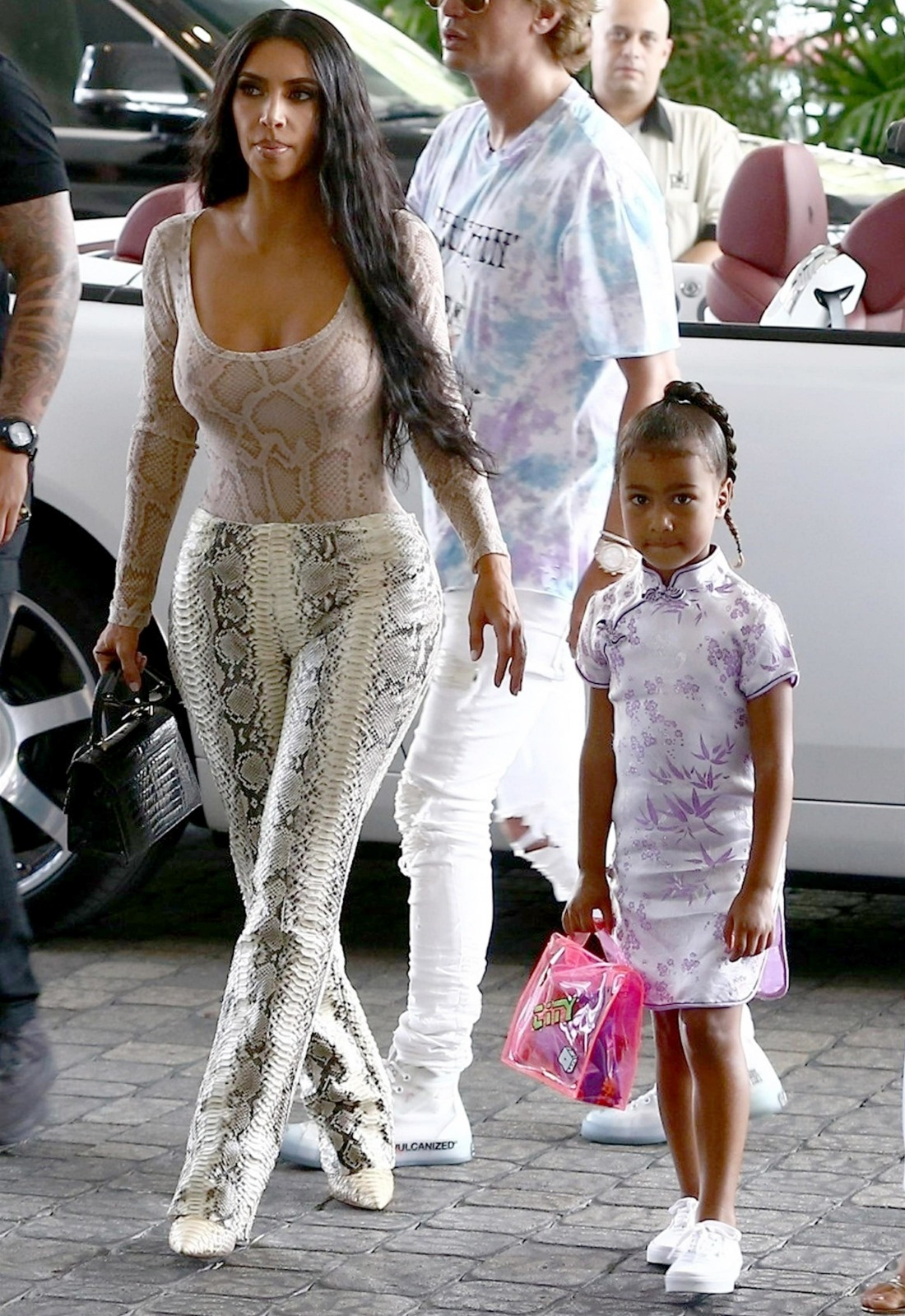 Photos courtesy of Backgrid.