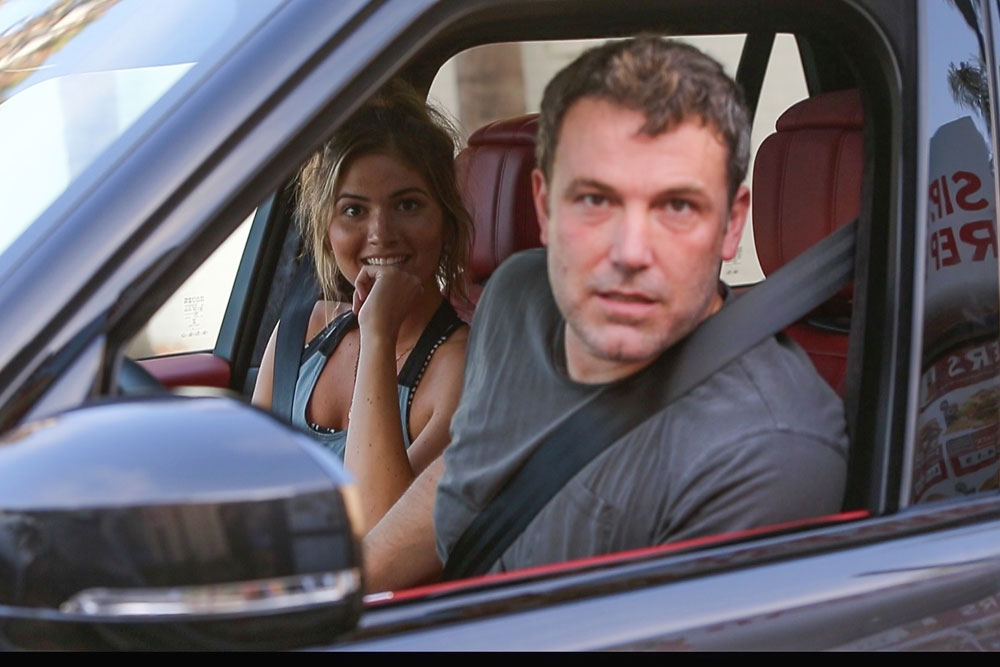 As you've heard, Ben Affleck has been seeing a 22 year-old model who goes by the name Shauna Sexton. Ms. Sexton was in Playboy this May, when she described her personality and her requirements for a man. She is looking for a guy who makes her laugh, she claims to "eat like a linebacker," she loves whiskey and considers modeling her plan B. Apparently her day job is as a veterinary technician, although it's doubtful she still does that. People Mag points us to pictures of Ben, who has been focusing on his health and attending meetings according to multiple insider sources, getting a delivery of whiskey, Shauna's favorite. As a sober person who still keeps beer at my house for guests (although not wine as that would would be too tempting) I want to give him the benefit of the doubt, but no this dude is not sober. Notice how none of the sources ever use the word "sobriety," just "health."
As Ben is getting headlines for passively breaking up with his age-appropriate girlfriend by being seen with a college-aged woman, Jennifer Garner has been killing it. She just got a star on the Walk of Fame, her action movie Peppermint is out on September 7, her show on HBO, Camping, gets released on October 14, and she's been promoting her organic baby food line. She's very popular on Instagram and she's basically taking the high road.
That brings us to the question in the title. I think Ben being seen with Shauna served two purposes – it helped him break up with Lindsay Shookus (remember he felt like "it was over," sources didn't say it was over) and it helped him pull attention away from his ex. He is that petty. Garner has a career profile in Variety following her star on the Walk of Fame earlier this week. She talked about the fact that she didn't grow up in Hollywood and that her career was a happy accident. This is her image and it's somewhat genuine. I'm just going to quote a small section:
"My family is not a Hollywood-y family. My little sister is an accountant. My older sister's in marketing. They have always been unabashedly proud and happy for me, but my job is not the focal point of our family."

But becoming a permanent part of Hollywood is so special that her own mother lit up — "the most excited I think I've ever heard her be about anything!" — and now the entire clan is trekking to California to drive rental cars to the Walk of Fame, just as she did two decades ago. Garner chokes up. Then she once more modestly makes herself the butt of the joke: "Luckily, they don't know Los Angeles well because I'm sure I'll be way out in the desert somewhere!"
Ben may have grown up outside Boston but he was a child star and had an agent after his first role, in the Voyage of The Mimi when he was 12. He won his first Oscar at 24. He's been working for this his whole life. By most measures he's wildly successful but I doubt he feels like it, especially compared to all the positive coverage his ex is getting. He has some projects coming up but he doesn't have anything out this year. He tanked his Batman role and is very much floundering. We'll still talk about him for landing a 22 year-old model though.
You know how E! always has Ben's side and US always has Jen's? Well according to US Jen is not surprised that Ben is seeing a coed aged model. This is covering US this week:
"Jen realized a long time ago that she cannot fix Ben and that his problems are not hers to solve," a Garner confidant reveals in the new issue of Us Weekly. "She's not his babysitter. She just wants to protect the kids. But she does wish Ben would keep his life more private."

"Of course she's not pleased he's dating a 22-year-old Playboy model," says the Garner confidant. "But she's also not surprised. Jen has come to expect this from Ben. She's not going to get involved. She can't make decisions for him."
I wish that Jen would just let Ben's action speak for themselves. There's no need to spell it out like this every time, but she's got her media strategy and she's sticking to it and adding in some goofy Instagram posts. The dude is a grade A a-hole, it's very obvious. As for what is in it for the 22 year-old model she's getting plenty of press and is even getting papped on her own.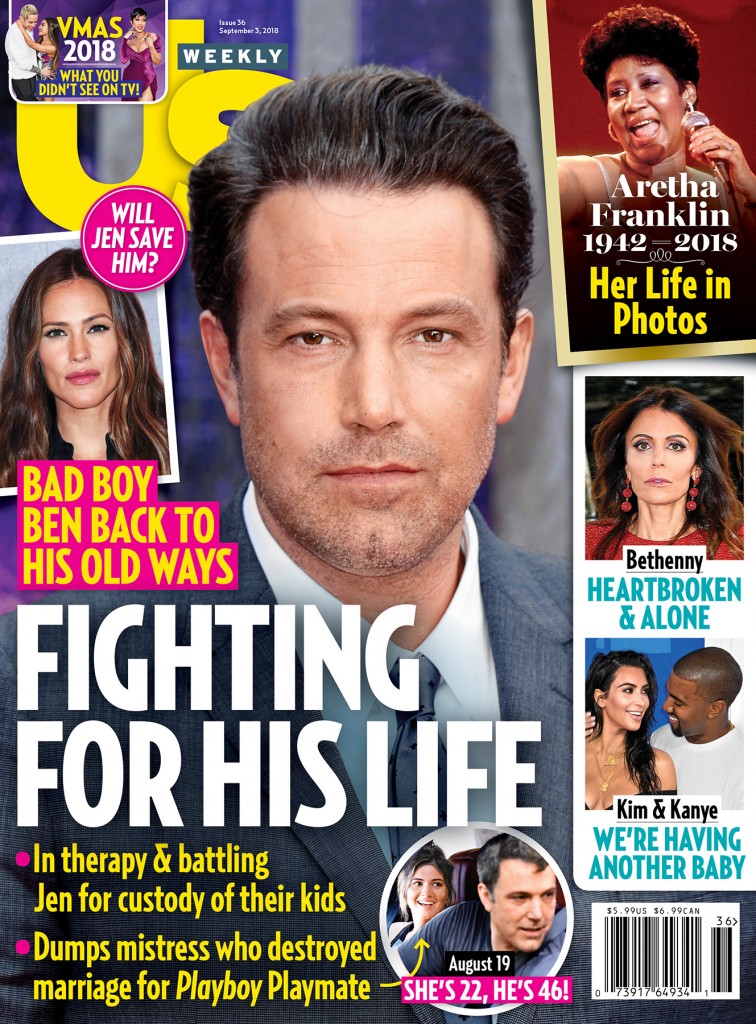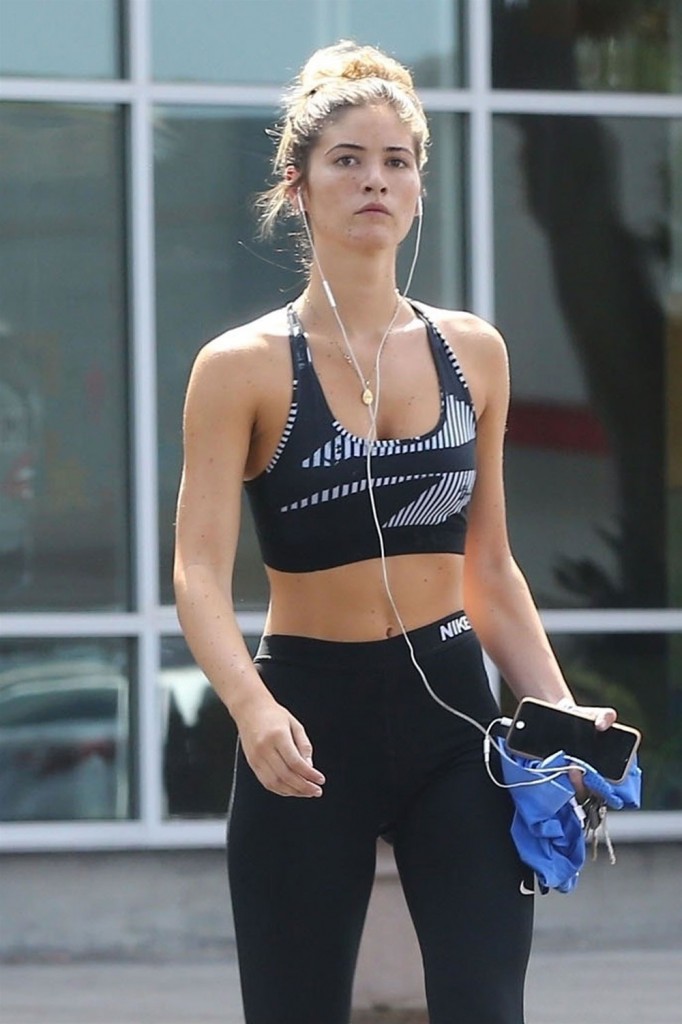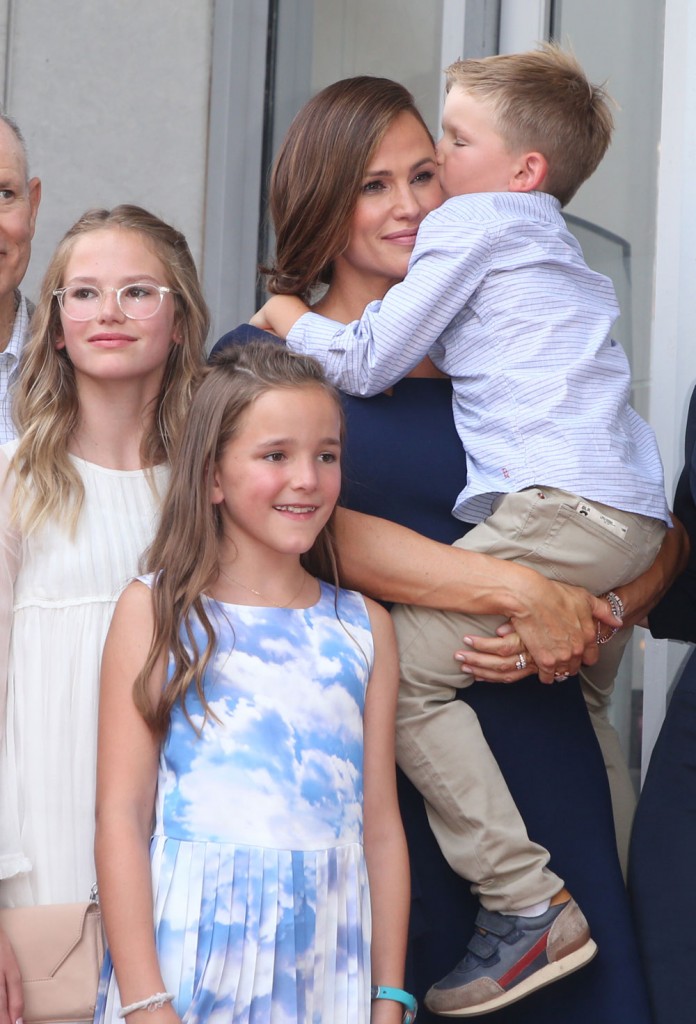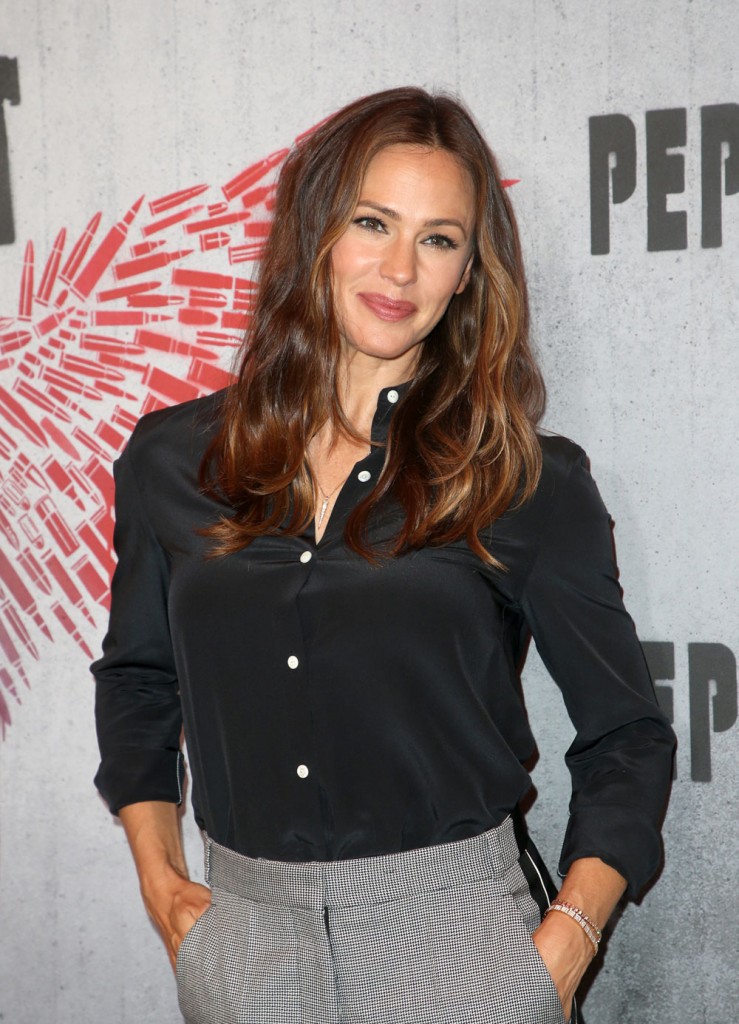 photos credit: Backgrid and WENN