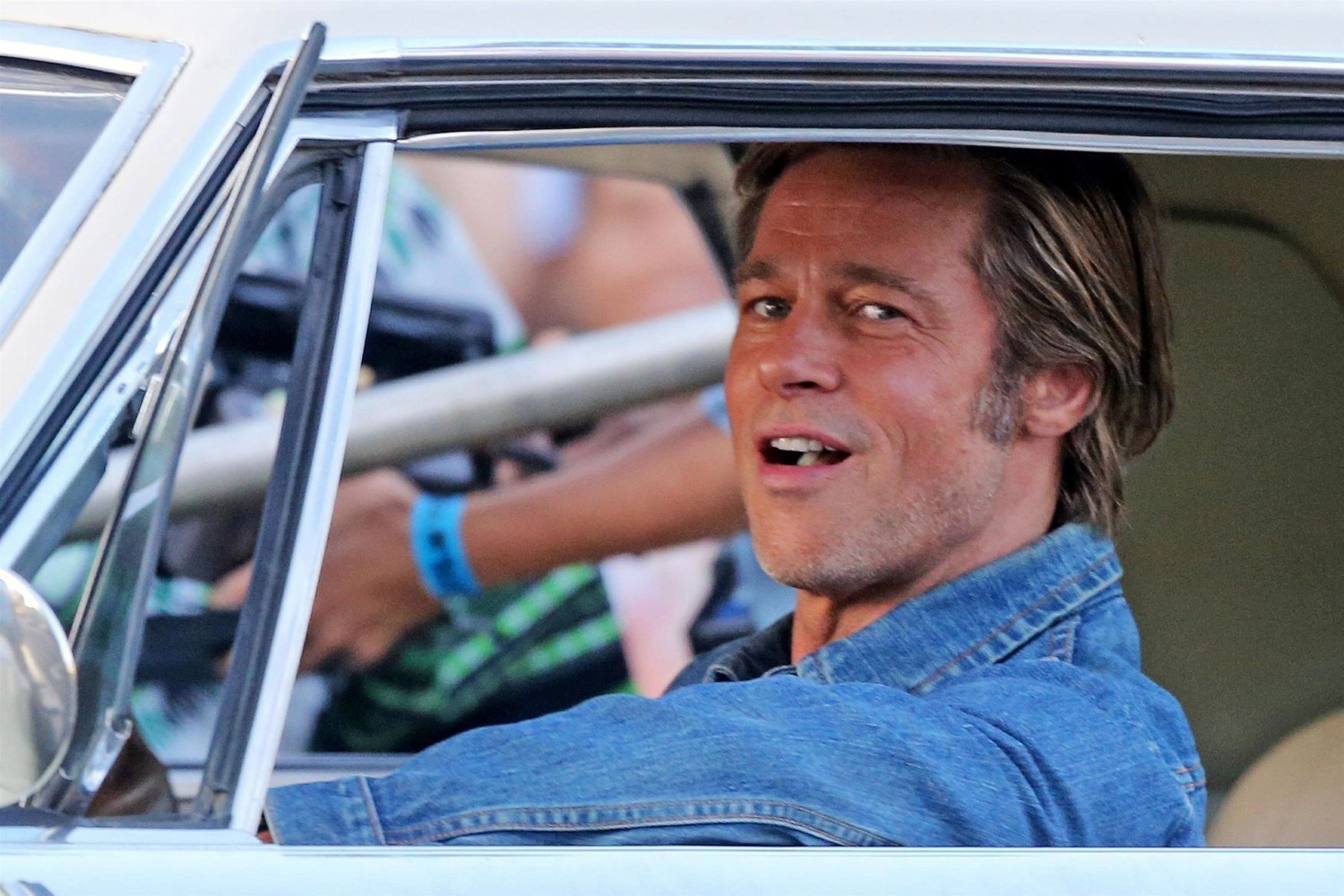 This week was supposed to be full of Brad Pitt's Vindication stories. I could already feel Team Pitt gathering around to leak all kind of nasty information about Angelina Jolie and how she's a terrible mother for… you know, taking care of the kids after Brad's violent drunk incident on the plane two years ago. They were supposed to have a big custody hearing on Tuesday, and Team Pitt was promoting the hearing like it was going to be the big Come To Jesus moment for the custody case. And… nothing happened. I think Angelina's side released this completely non-committal statement: "The interim arrangement was agreed upon by both parties after it was recommended by their custody evaluator. There was no longer a need for the hearing." After Jolie's team likely released that statement, Team Pitt went around to every outlet claiming that the custody hearing was merely DELAYED and that the first reports were "suspiciously sympathetic towards Jolie." Sigh.
That back-and-forth was minor compared to all of the shenanigans going on this month with the Brangelina divorce. As I've covered every major story from these two, a picture has formed, and that picture is not flattering to Brad. I believe that his team has made a concerted effort over the past month (especially) to smear Angelina on multiple fronts, in multiple outlets. It's gross, it's trashy, it's petty and it's really obvious. Again, it's obvious TO ME what's happening, but other people might have other theories. In any case, here's the kicker after weeks of smearing his ex to anyone who would listen: Brad is "sickened" by how ANGIE has made all of this so public.
Looks like Brad Pitt and Angelina Jolie are still far from amicable. Despite recently reaching an interim custody agreement, a source tells ET that the actor is "sickened" by his estranged wife and her legal team for letting their child custody battle play out in public.

"He wants this settled out of sight," the source says of Pitt, who is currently in Los Angeles with their six children — Maddox, 16, Pax, 14, Zahara, 13, Shiloh, 12 and twins Knox and Vivienne, 10. "He knows this isn't fair to the children. He's saddened that they have to be a part of this [public fight]."

The source adds that even with their latest legal agreement, this is just the beginning for Pitt and Jolie as they continue the divorce process.

"There's a long road ahead," the source says. "There is still a lot of sorting out to do."
I think Brad is legitimately sickened… that his public image is struggling as the divorce and custody case drags on and everyone keeps being reminded of the fact that he did some sh-t on the plane and the sh-t was so bad that Angelina took the kids and left him and she never looked back. He's sickened that he has to go to all these lengths to smear Angelina when all she had to do was NOT LEAVE HIM, amirite. That's what all this feels like to me – he's still punishing her for leaving him. And then he's blaming her for his own smear job on her. Brad really isn't who we thought he was, right?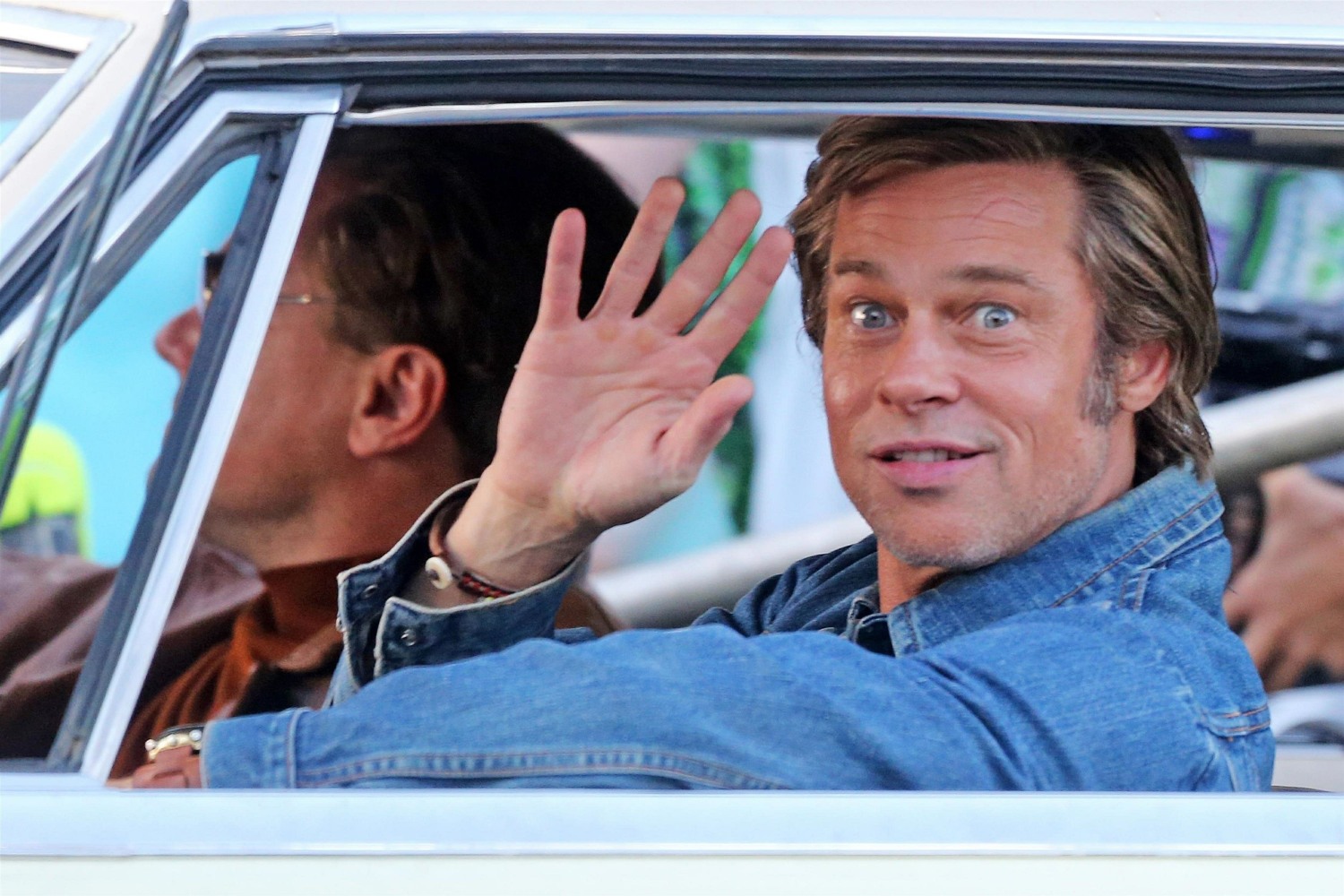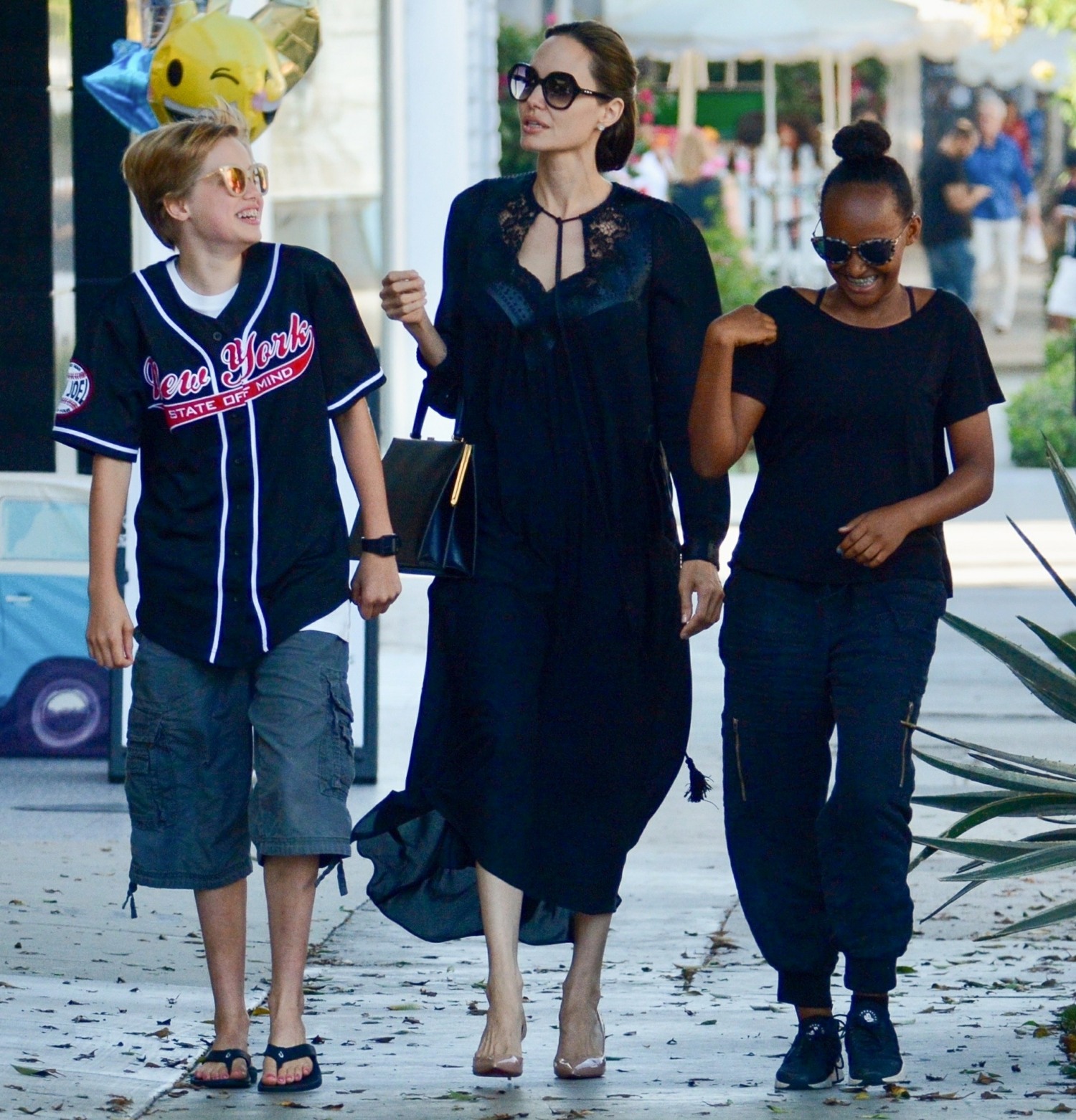 Photos courtesy of Backgrid.