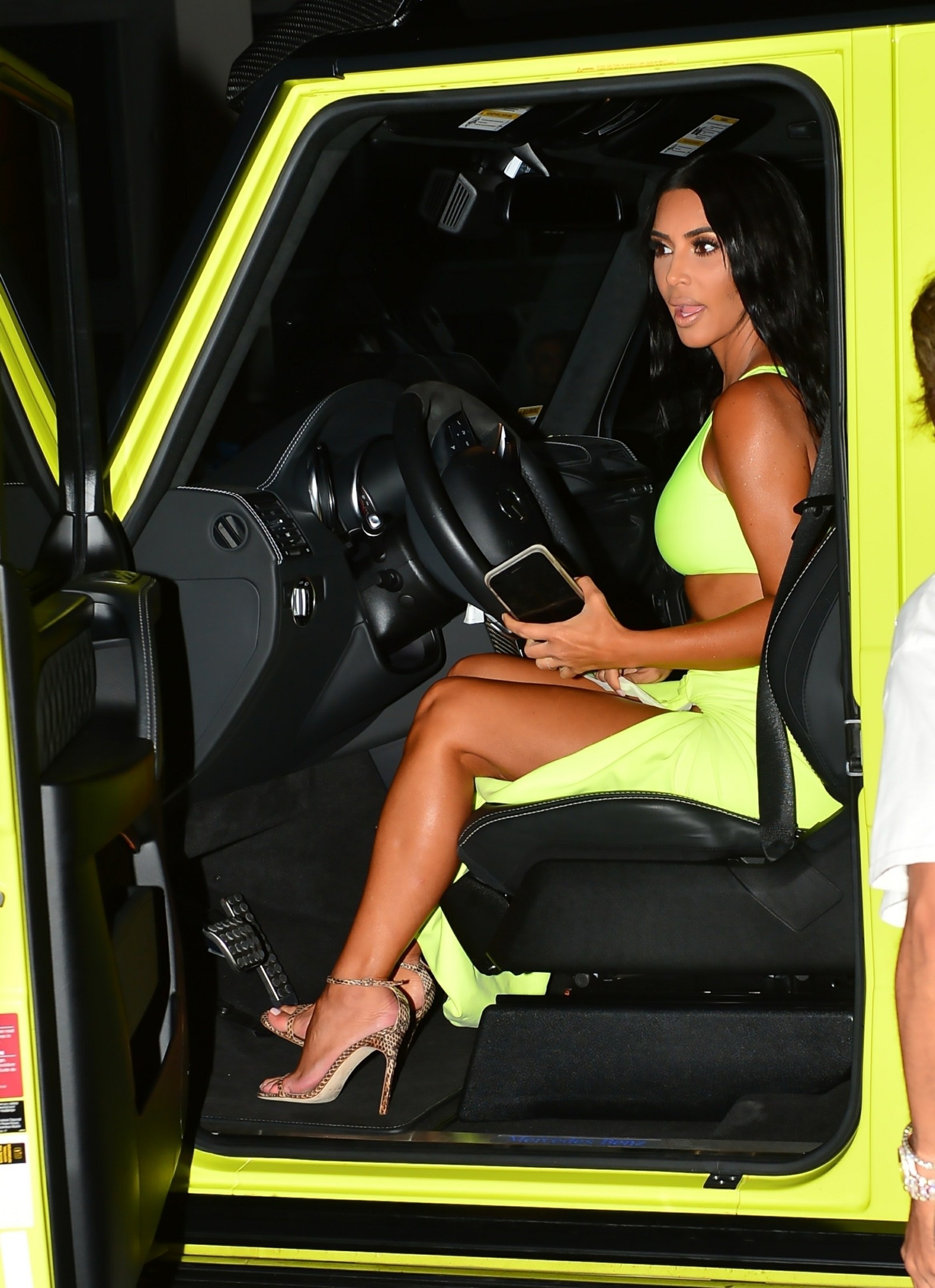 Kim Kardashian was in Miami for a few weeks, hanging out with friends and probably filming her reality show. Kim has really been feeling herself this month – she's been extra on social media, the new season of KUWTK is currently airing and she's been showing off her weight loss all over the place. At one point, while she was in Miami, she decided to wear a neon lime wig. What made it infinitely worse was that Kim – ever the materialistic narcissist – decided to rent a Lamborghini in the same neon-lemon-lime color, all so she could pose with it for paparazzi photos.
Kim has basically declared this to be the Summer of Neon Lemon-Lime, and she's been wearing various shades of that color all over the place. Plus, she really loves that hideous wig. So she's been renting other cars to "match" the color, vehicles over than the one-time Lambo. Last week, she and Kanye rented a neon Mercedes G-Class SUV to attend 2 Chainz's wedding. Kim loved the SUV so much that Kanye surprised her by buying it for her as a gift. On her Instagram Story, Kim showed off the gift, announcing: "Look who surprised me with this baby, you guys. I got the truck of my dreams 'cause I was so excited in Miami." First of all, this SUV looks like a Baby Hummer. And Kim's going to be sick about it when Autumn comes and neon lemon-lime is no longer the trend color. What is on-trend for Autumn? I think blood-red?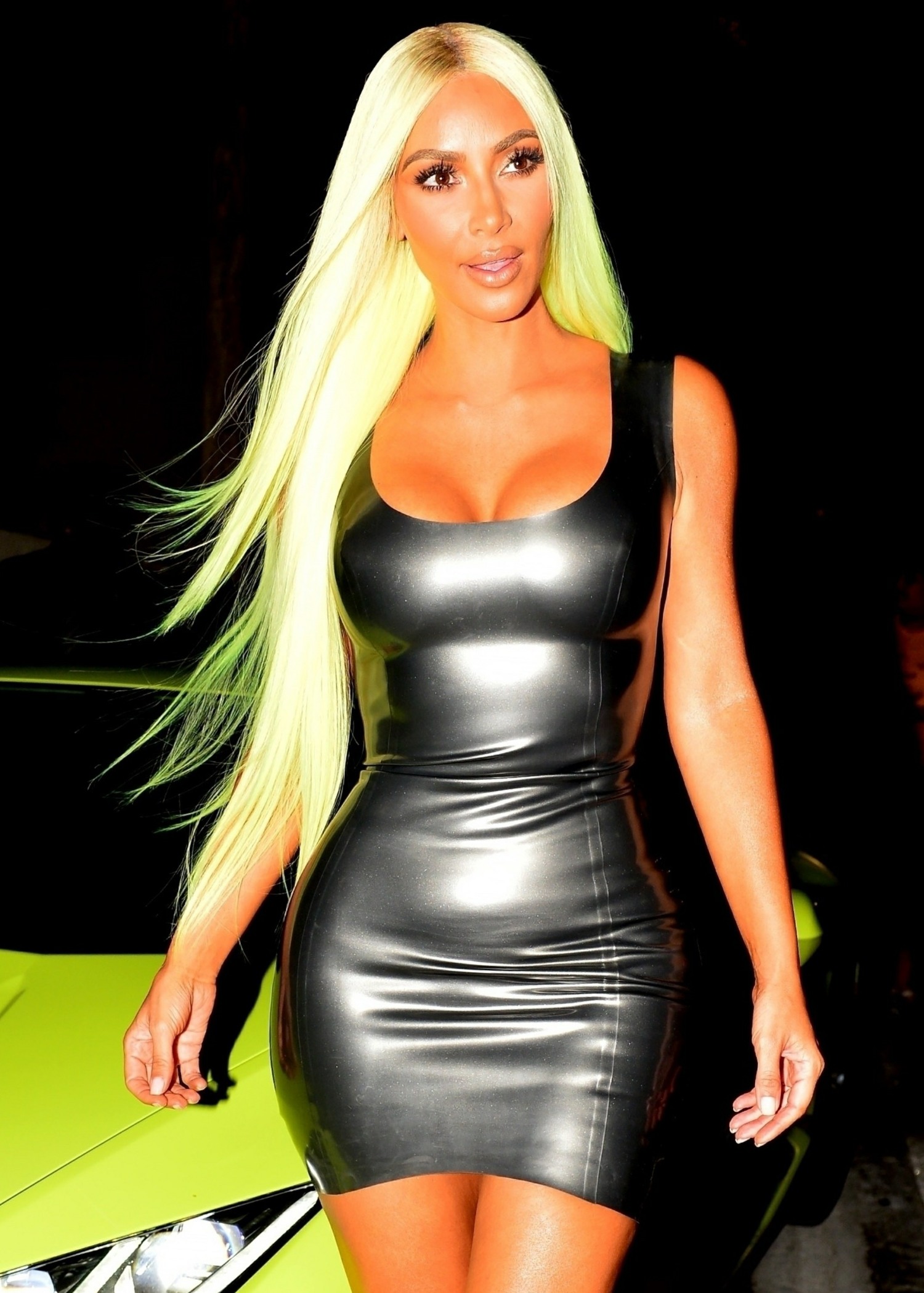 Photos courtesy of Backgrid.