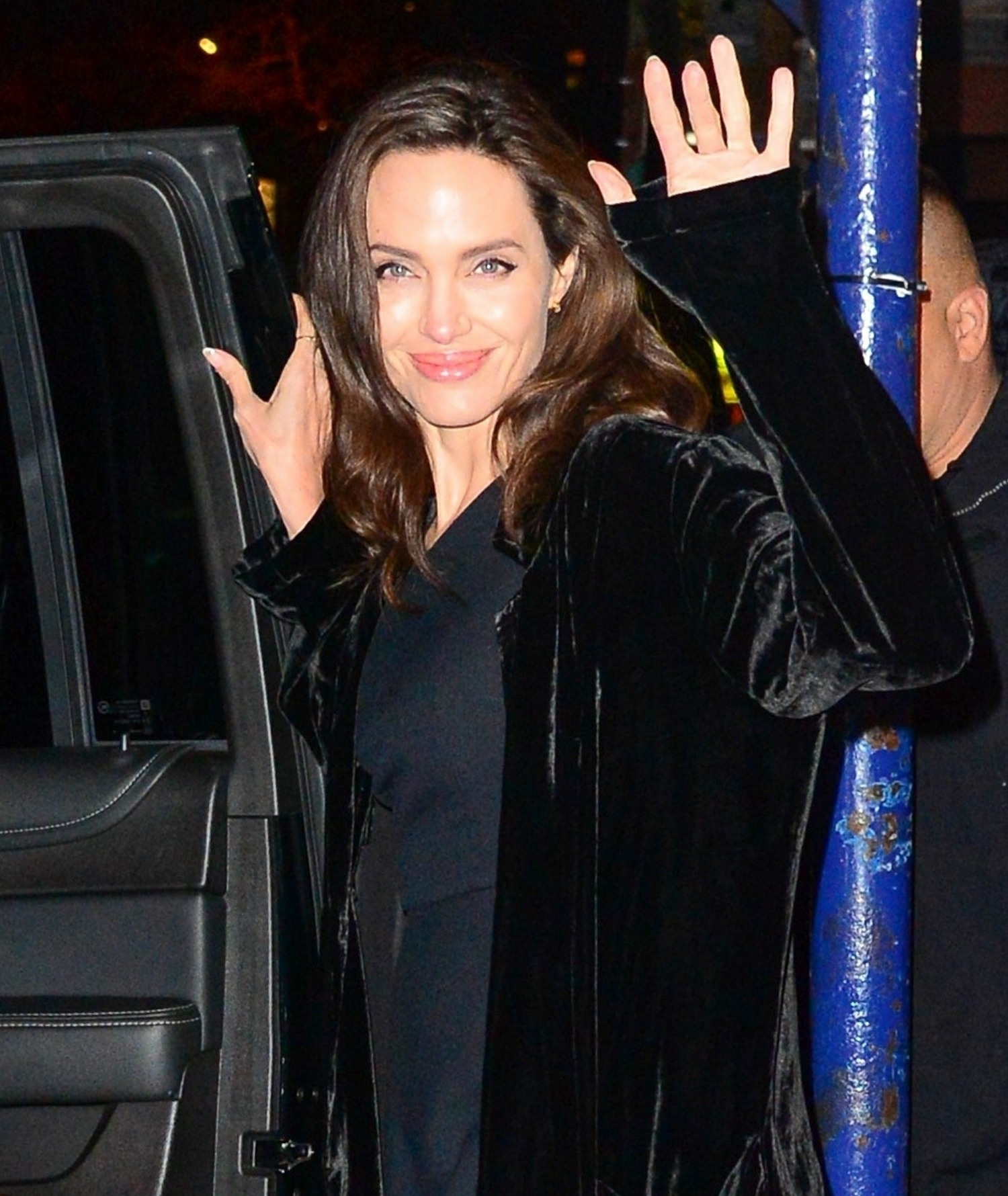 As we discussed yesterday, Angelina Jolie "broke up" with her divorce lawyer Laura Wasser. Wasser was her divorce lawyer from the beginning of this mess in 2016. Wasser has also been sitting by as Brad Pitt and his team smeared the crap out of her client for two years, a smear campaign which seems to be heating up rather than simmering down. I felt like I understood why Jolie switched attorneys – my thought was that she simply wanted a lawyer who had more experience with long, drawn-out custody battles and Wasser wasn't getting the job done. Lainey also had an interesting take, which amounts to "Angelina was having trust issues with Wasser," especially given Wasser's historically close relationship with TMZ, the same outlet which has been trashing Jolie for two years. So maybe this is an interesting "take" on the situation:
Angelina Jolie was forced to go out of town for a divorce attorney because none of the top custody lawyers in Los Angeles wanted to work with her. Sources close to the case tell The Blast that when it became clear Jolie would part ways with her attorney, Laura Wasser, her team began looking for a new high-end firm that handles celebrity divorce cases. We're told none of them wanted it.

Part of the reason goes back to why Angelina Jolie and Wasser went their separate ways in the first place. Our sources say Jolie is intent on fighting Brad Pitt publicly over custody and support and Wasser is known for guiding her celebrity clients to sharing custody and working out the issues privately. Wasser even launched her own divorce website, itsovereasy.com so people can make it easy to get divorced quickly and quietly.

Another problem, we're told, is that lawyers view the case as a big, fat LOSER. Brad Pitt is very likely to get 50/50 custody of the children even though Angelina is trying to fight it … and no lawyer likes to lose so publicly in court.

Jolie's new S.F. attorney, Samantha Dejean, has not officially taken over the case — the change of attorney paperwork has not been filed yet. We're told the docs will be filed this week, swapping Dejean in for Wasser, and adding Joe Mannis, an L.A. attorney who will be brought on only to handle the financial aspects of the divorce. As The Blast first reported, Jolie is considering filing a palimony lawsuit against Pitt in order to go after the money he earned during their entire relationship.
The Blast is another outlet, along with TMZ and Page Six, that has been getting near-constant leaks from Team Pitt. This article is blatantly Team Pitt's assertion, that they're WINNERS and Angelina is such a big LOSER and she's the least popular girl in high school and she's grody and weird and goth and no one likes her. How juvenile. As if LA lawyers are ALL such high-minded, un-greedy legal scholars and absolutely NONE of them would be interested in… representing an A-list movie star in a divorce which will likely bring in seven figures worth of billing. No, I think Lainey was right about one thing: Angelina is having trust issues. She went outside of LA for a lawyer because she doesn't want a lawyer with TMZ on speed-dial. And I'm still really bothered by the fact that Brad and his team are making such a BFD about the fact that Angelina simply got new representation.
Photos courtesy of WENN and Backgrid.