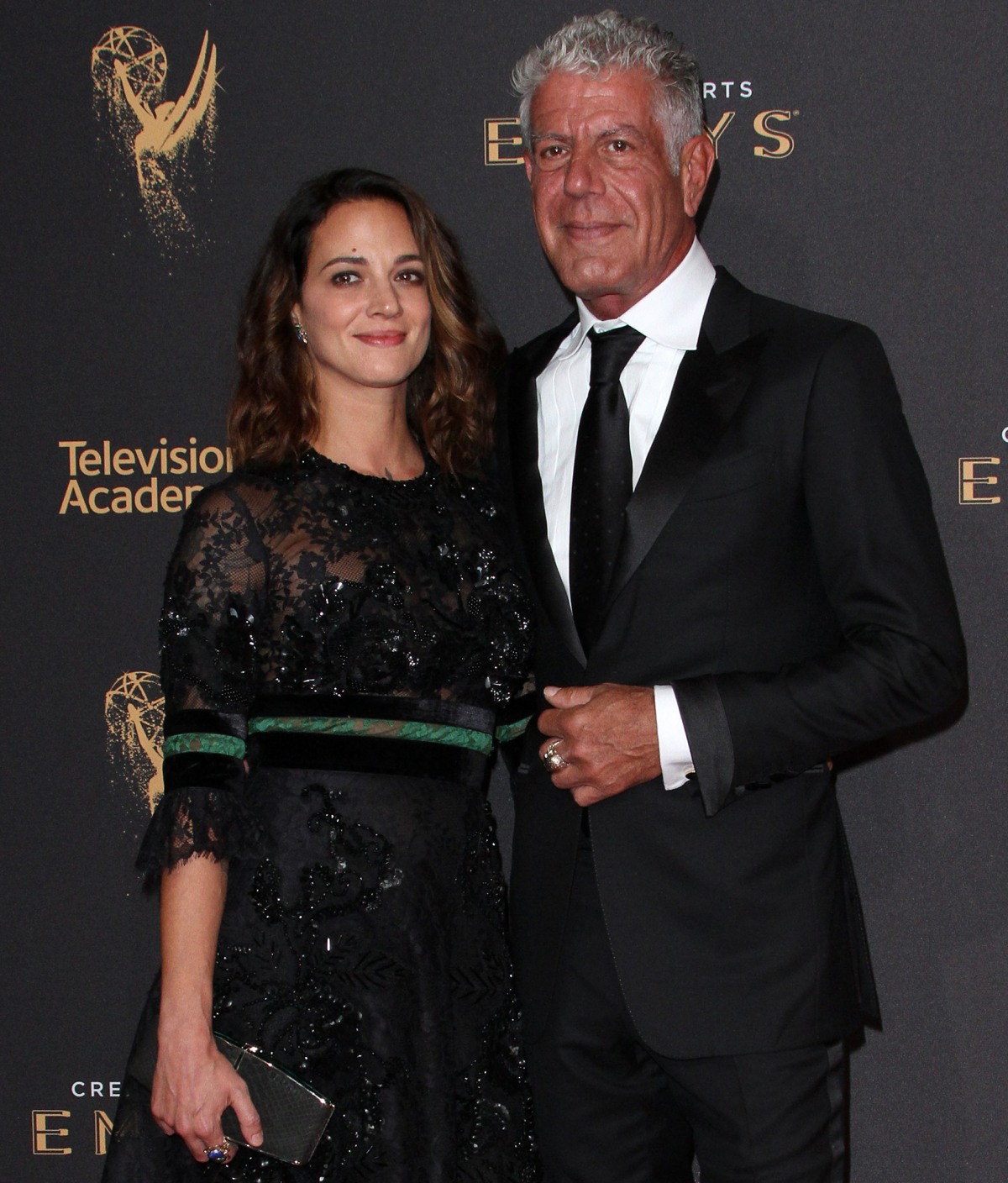 We'll never know why Anthony Bourdain killed himself in France in June. We'll never know the entirety of what he was going through psychologically, emotionally, perhaps even physically. There isn't always a "why." There is rarely "a reason." But as months have gone by, we have gotten more information about his final months on this earth. We've gotten more information about his relationship with Asia Argento, and we've gotten HER version of events regarding the then-teenager she allegedly raped. Argento claimed that her victim was basically blackmailing her and instead of going to the police, she talked to Bourdain about it and he decided to give hundreds of thousands of dollars to her victim. That would have happened just a few months before Bourdain's suicide. Well, here's something else I didn't know: Asia was apparently featured in several episodes of Bourdain's CNN show, Parts Unknown. CNN isn't going to air those episodes now.
CNN is pulling all episodes of "Anthony Bourdain: Parts Unknown" featuring Asia Argento, following allegations that the Italian actress and activist sexually assaulted an underage former co-star. The outspoken #MeToo activist, who was dating Bourdain at the time of his suicide earlier this year, appeared in two episodes of the show filmed in Rome and Southern Italy and directed another episode in Hong Kong. All three have been removed from CNN's streaming service CNN Go, the network announced.

"In light of the recent news reports about Asia Argento, CNN will discontinue airing past episodes of 'Parts Unknown' that included her, until further notice," a CNN spokesperson told Buzzfeed News on Saturday.

Last month, the New York Times reported that Argento paid former child actor Jimmy Bennett $380,000 in hush money after he accused her of sexually assaulting him when he was 17 and she was 37. Argento staunchly denied "any sexual relationship" with Bennett, but acknowledged the payment – claiming her former beau Bourdain "personally undertook to help Bennett economically" fearing the bad press. But text messages leaked to the press allegedly show Argento admitting to having sex with Bennett when he was underage, alongside a photo that appears to show the pair shirtless in bed together.
What's better, to completely refuse to air those episodes now or to air them and remind everyone that Asia Argento was likely a manipulative predator and that Bourdain couldn't see it? I don't know. It makes me sad either way. I think CNN is probably making the right decision to completely blank on anything having to do with Argento. But it won't stop the questions about what she told Bourdain versus what really happened, and why.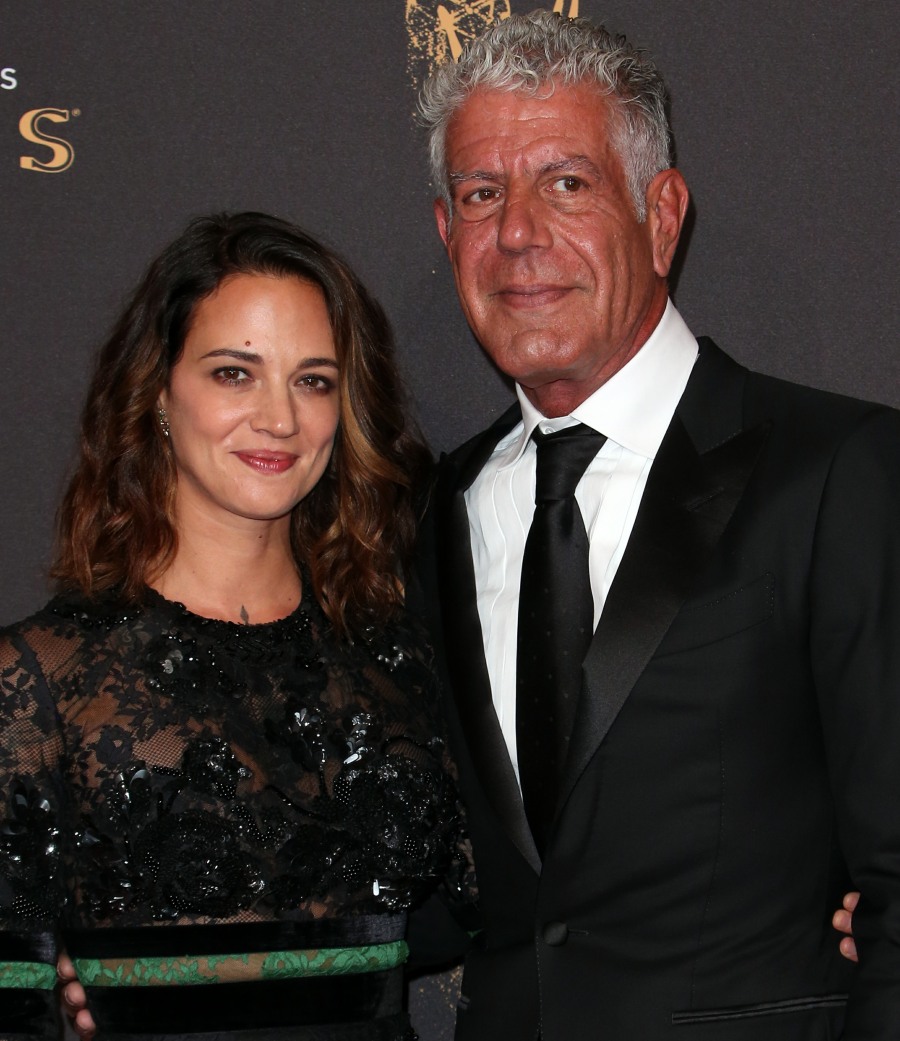 Photos courtesy of WENN.