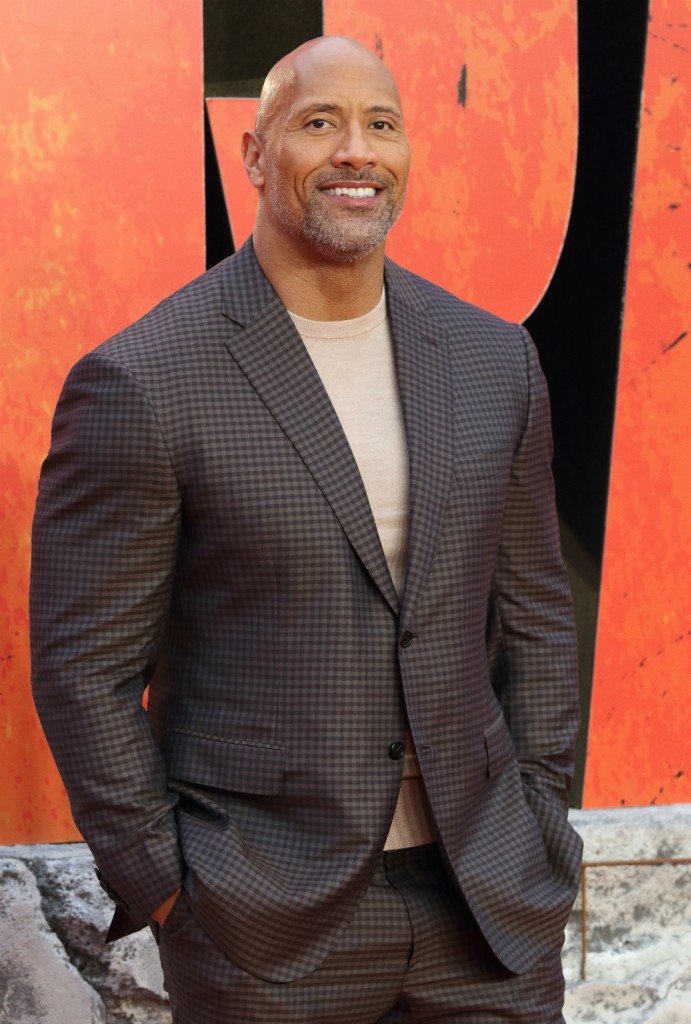 Dwayne 'The Rock' Johnson: Wrestler, Actor, Producer, Philanthropist… Champion Baker? If he has anything to say about it, that's how his name plaque will read. Apparently, like so many other celebrities, Dwayne is a fan of the Great British Bake Off and is hoping to get a chance to compete for the coveted glass cake stand trophy. He said that if his schedule allowed it, he'd love to do the show for charity.
Dwayne 'The Rock' Johnson has revealed that he would love to take part in the Great British Bake Off. The actor, who is best known for his roles in Fast and Furious and Moana, has opened up about the hit Channel 4 baking show. Chatting to the Daily Star, he said: "Baking is something I am really fascinated by, mainly because I love to eat the finished product. I would do Celebrity Bake Off if I wasn't shooting a movie – especially if it was for charity."

He added that he "always tries to make time" to watch the show, and speaking about how he'd fare, he added: "Hopefully, I'd do well – but if not I could just kick somebody's [expletive]." Dwayne isn't the American star to have revealed that they love watching Bake Off, as A-listers including Anna Kendrick, Amy Schumer and Snoop Dogg, are self-confessed fans of the show.
Honestly this brings up more questions than it answers – he finds baking fascinating but is he any good at it? I find it fascinating to but that is specifically because I stink at it. And what would The Rock make for his crowning achievement? Layer cake? Cupcakes stacked in the shape of his F&F car? Some delicate French macaroons in a variety of flavors? But above all else, I desperately want to see the pastries fly when he loses and feels the need to "just kick somebody's [expletive]." So let's make this happen, whoever-I-need-to-talk-to. I am officially starting a "I Demand a British Baked Rock" petition.
But before that happens, Dwayne must finish his current project, which is Disney's Jungle Cruise that he is currently filming in Kauai with Jack Whitehall and Emily Blunt. (You just know John Krasinski is flying over every weekend but this time it's all about getting to hang with The Rock). As always, Dwayne set up his travelling gym, Iron Paradise, and invited Emily and Jack to join him. When it became obvious there was no competition weight training-wise, they came after each other's accents instead and Dwayne, naturally, declared himself the winner:
I'd love to get my arms around Dwayne but I think even I'd decline until after he'd showered.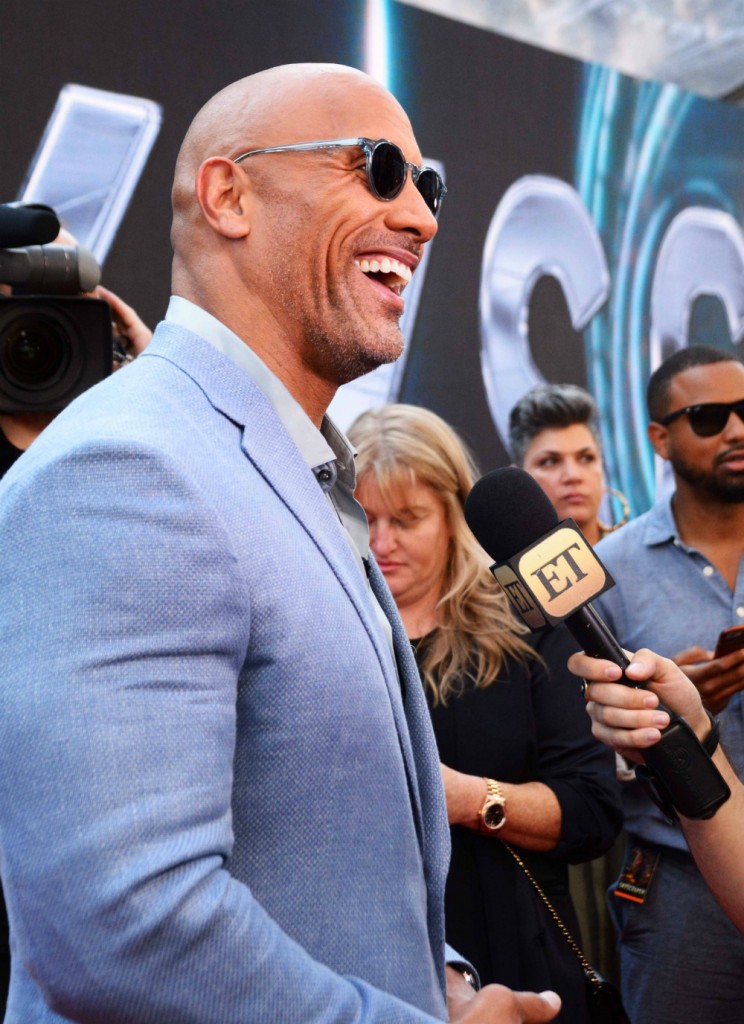 Photo credit: Instagram and WENN Photos