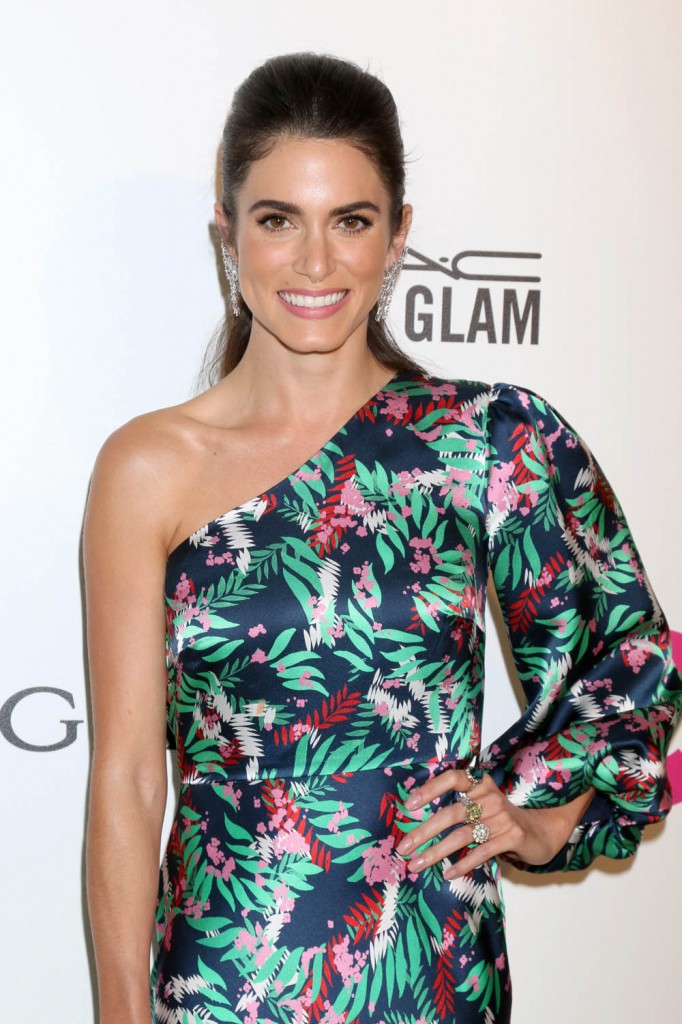 Nikki Reed got a gig as a Tom's of Maine spokesperson, which seems like a great company to represent and on brand for her. She's all about being natural and is an animal lover, but surprisingly she's not a vegan. She's vegetarian and doesn't eat meat but she's more into balance and doing the best you can, she described it in a 2016 interview with Cosmo. Anyway Nikki had to get quoted so she claims that her face changed due to switching her diet and that she hasn't had a nose job or veneers. I don't think people were calling her out for being plastic but she's explaining it anyway. She also had some advice about looking into the products we use and eat and making sure we know what we're consuming. This reminds me of the great thread we had a couple of days ago in Kaiser's story about Goop's expensive skincare recommendations.
After years of "unhealthy living," the actress and new mom began to pay closer attention to the ingredients in her food and beauty products — and the notable results have altered her appearance so much that she can hardly recognize her younger self. "I looked like a totally different person," she tells PEOPLE.

Fans have noticed too — and some are quick to assume that her new look is the result of plastic surgery. "It's amazing what a little inflammation due to unhealthy living can do to the bridge of your nose, or your pores, or your teeth," the 30-year-old says of her younger self. "I have even read false things about myself like that I had a nose job, or veneers. Funny enough, I haven't done a single thing to my face, except changed my lifestyle and reduced my chemical intake."

The lifestyle changes she's made — from carefully considering product ingredients to taking up Acro Yoga — have helped the actress to look and feel healthier than ever. "What people don't realize is that it's all connected. What you put in your body affects not just your insides, but [also] your outsides and your mind. And inversely, what you put on your body affects your insides as well."

Reed has long been conscious of what goes into the food and products that she chooses, but she felt a renewed dedication to researching ingredients when she learned she was pregnant with daughter Bodhi in May 2017.

"Suddenly I was thinking about the health and wellness of another human being sharing my body, and I wanted to create the best home in there for her as possible," she explains. "I remember reading labels on products that I used regularly that said 'not safe for pregnant women,' and thinking, 'That's strange, I wonder why it isn't safe for me now that I'm expecting? What is it in these products that would be deemed okay for me a few months ago, and now they're off limits?' "

"You don't have to do everything all at once," she insists. "I would definitely start with the things you use every day, like your face cream, just to have an understanding of what you're putting into your body the most. Change one thing, like your lipstick, or your mouthwash, or your deodorant." And it can all be done on a budget, she adds.
I think my face looks different when I gain three pounds or have a cold. I was sick last week and I swear I looked all puffy from that, so I believe her that she hasn't had anything done. Also I believe her that when you eat better your face looks different. (Or when you go on and off birth control. I hope she's ok in her current relationship.)
In terms of her new endorsement deal, I use Tom's of Maine deodorant because I'm sensitive to perfume and I've heard bad things about aluminum-based deodorants. (Apparently there's not a lot of scientific evidence for that. Also this is not a paid post but if Tom's wants to send me some free deodorant I would love that and talk them up.) I still use commercial toothpaste though. That's good advice to just change one thing at a time, I've heard that for so many other changes you want to make in your life too, like with diet or exercise. I've never really wanted to give up the bad stuff, just have less of it. I'm that way about makeup and personal care too. I may be chemically sensitive but I want good colors and makeup that lasts. I've never gone full health food store with my personal care. Sometimes I think about Lily Tomlin's fate in The Incredible Shrinking Woman though, like these products have a cumulative effect and are gradually diminishing me. That was such a good movie.
Here's that Toms of Maine spot. I would totally eat that Maine Blueberry Cobbler with aspartame. I'm still mad at Diet Pepsi for switching to sucralose.

Nikki in December, 2016 (all other photos are from this year).