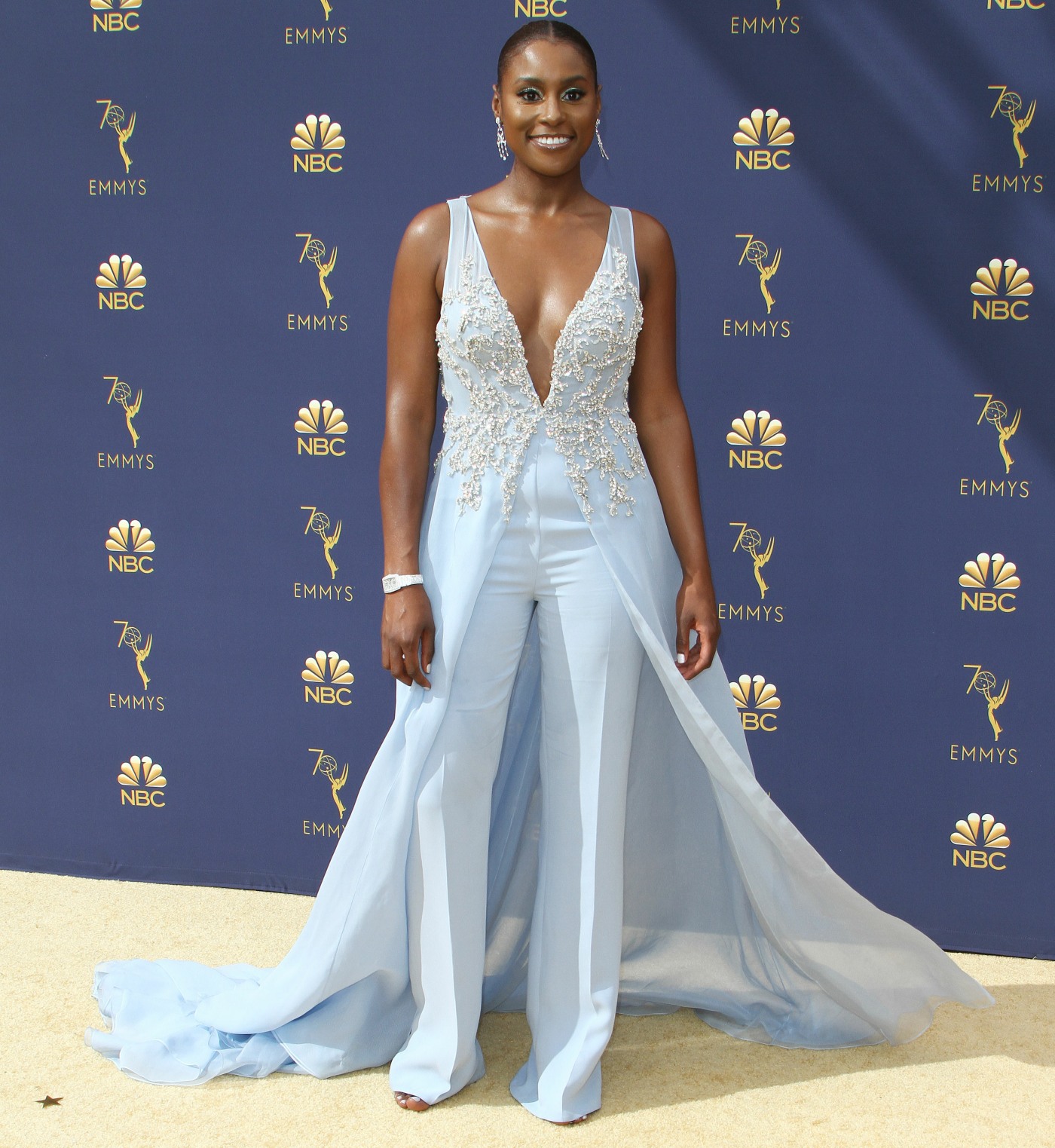 Here are some ladies in Vera Wang at the Emmys. Issa Rae was nominated for Lead Actress in a Comedy, and Insecure was nominated for some other Emmys as well. This might have been the "most diverse" Emmys as far as nominations, but most of the actual awards just went to white people, just FYI. Maybe Issa knew she would lose, or maybe she just wanted to wear something different. Whatever the case may be, I ended up liking the idea of a high-fashion jumpsuit a lot more than this execution. I can't put my finger on it… is it the color? Is it the way the pants are cut? Something is off about the jumpsuit. But Issa does look beautiful in general.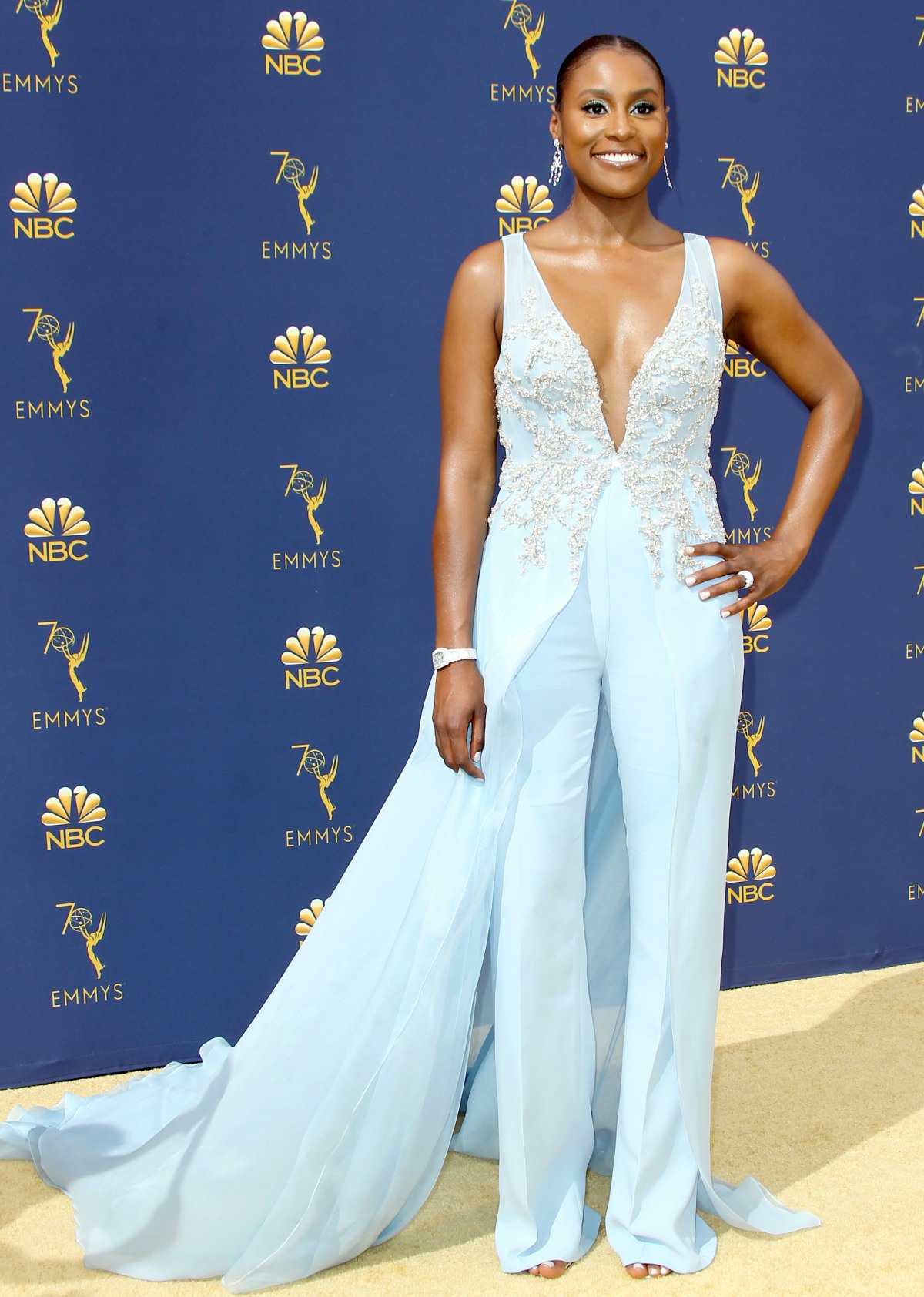 Elisabeth Moss wore Vera Wang as well. I feel like Moss has finally figured out her style – she looks best in very clean, streamlined looks, and that's what she's been wearing a lot lately. This Vera Wang dress wasn't a fussy gown – it was just a sleek, flattering look. Well done.
Betty Gilpin wore Vera Wang too. This looked better in motion, where you could see just how tiny and fit she is. It sucks because bad tailoring around the cutouts make everything look weird.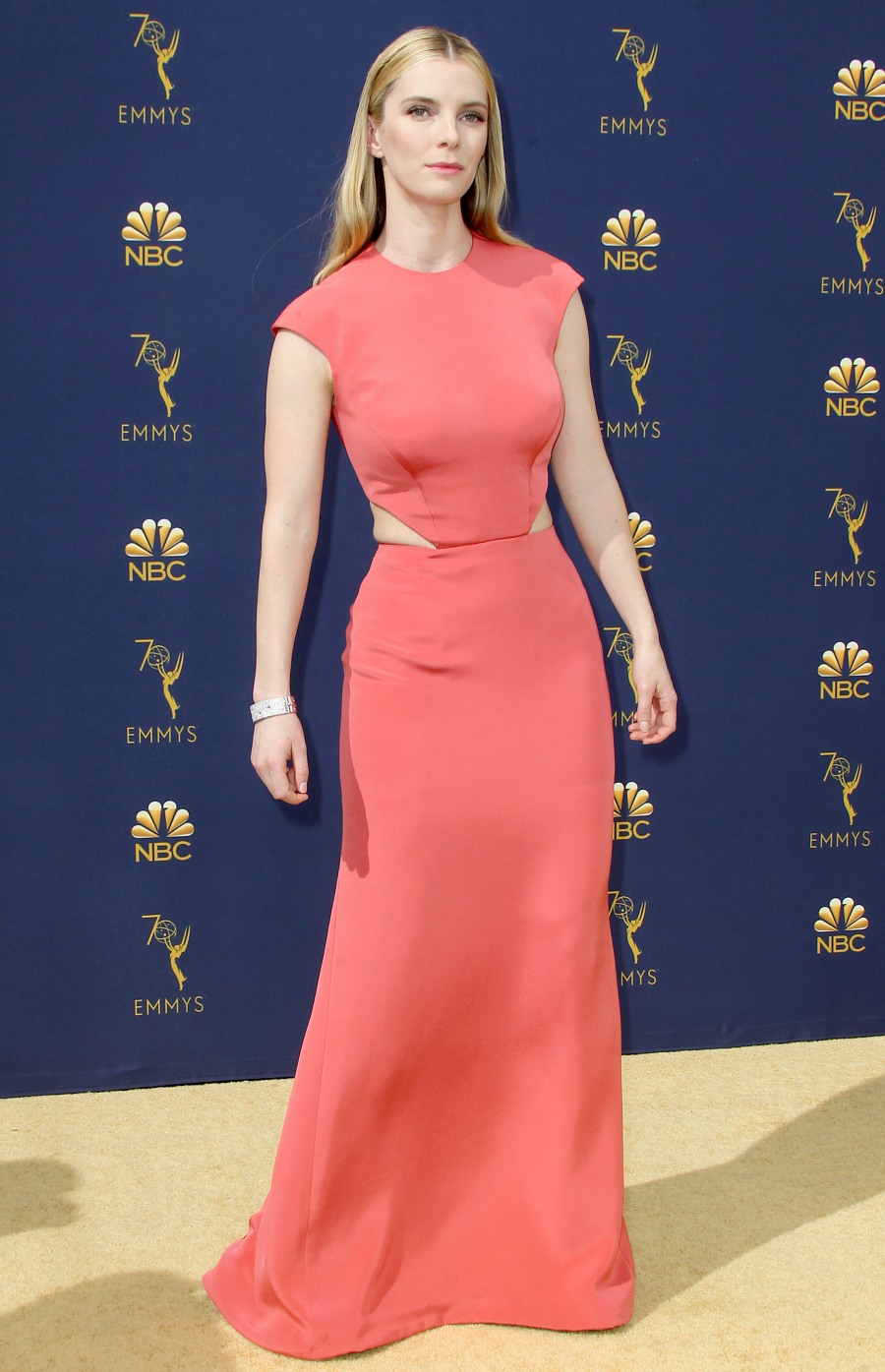 Photos courtesy of Avalon Red, Getty, WENN.