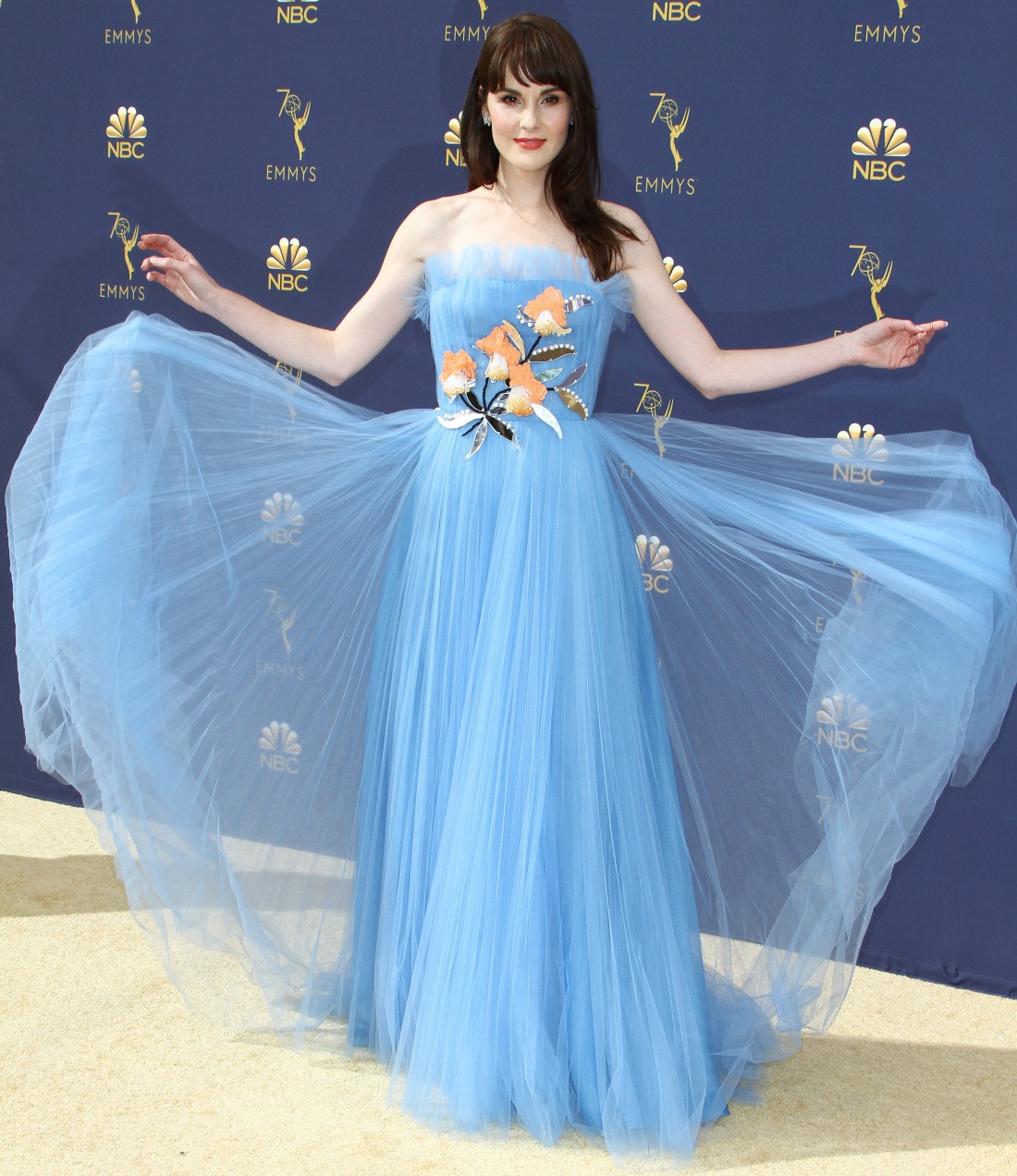 I was saving Michelle Dockery until later in the morning because I wanted to be sure that my first instinct was right and that she looked awful. You don't understand – I love Michelle Dockery. I'm always here for some Lady Mary Realness. I think she's beautiful and I think she normally has pretty great red-carpet style. You can tell that she enjoys fashion and she has fun dressing up for these events. But this Emmy look was a failure from top to bottom. Let's start with the top: she got thick bangs and she looks like she regrets them. As she should, because they are AWFUL. As for the dress, it's Carolina Herrera and it's just… bad. Bad on Michelle specifically, but I think it would have been a bad dress on anyone. The shade of blue looks dated and cheap. The orange flower appliques look super-cheap too. God I hate this.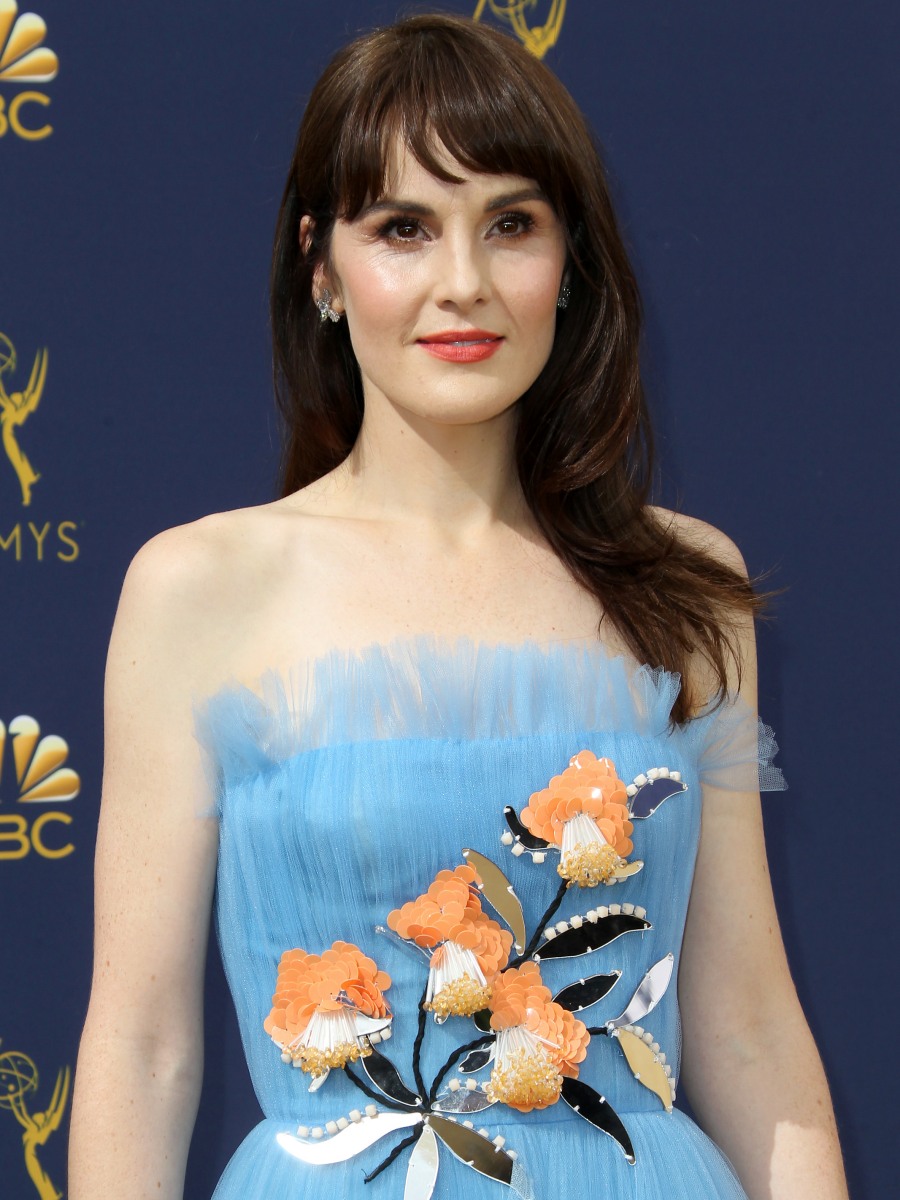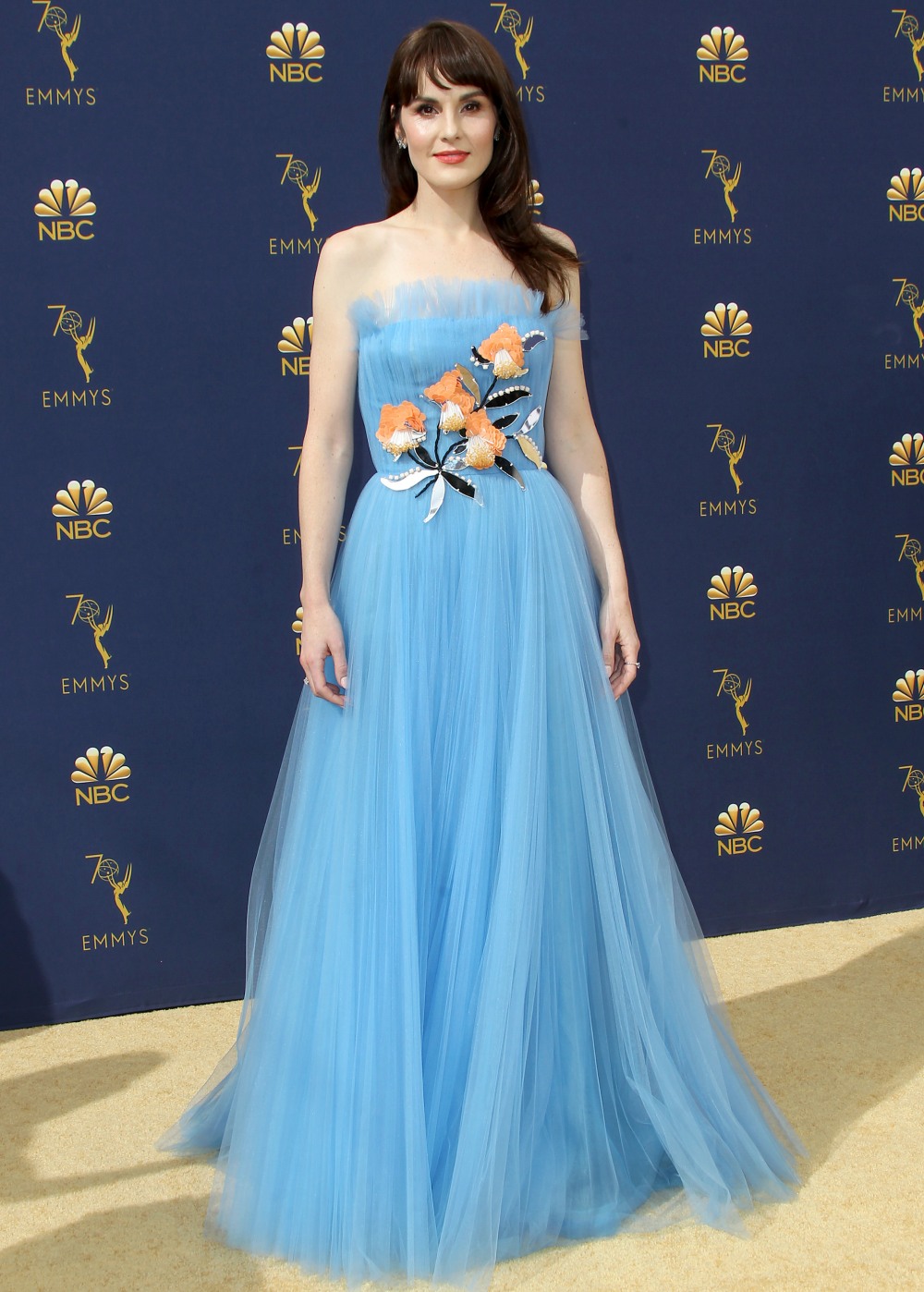 I don't have an ID on Gwendoline Christie's wrinkled, sad, yellow Emmys dress. I suspect she's wearing Giles Deacon because Deacon is her boyfriend and she always wears his clothes. This is a mess, from head to toe. The dress is awful and wrinkled and unflattering and it makes her look wide. The hair is tragic too. UGH.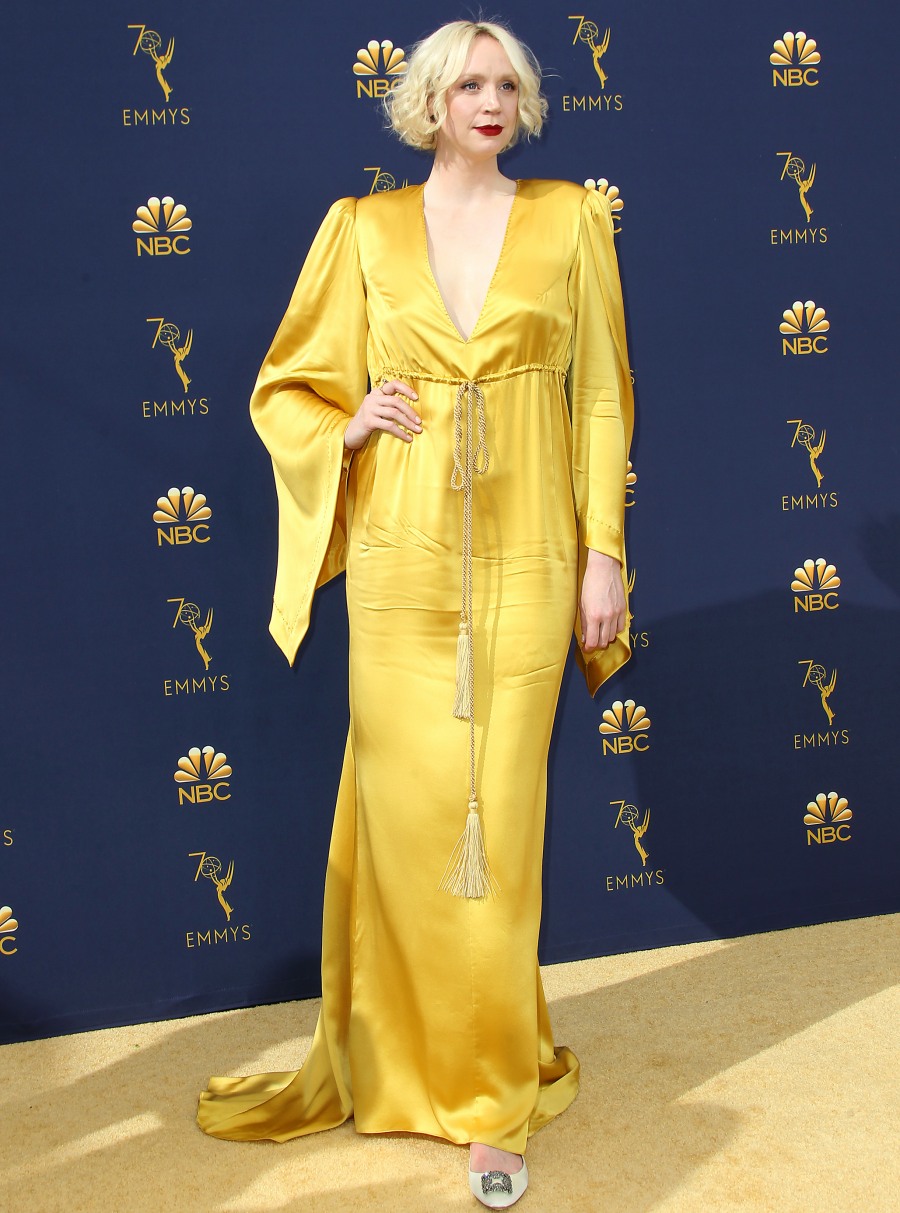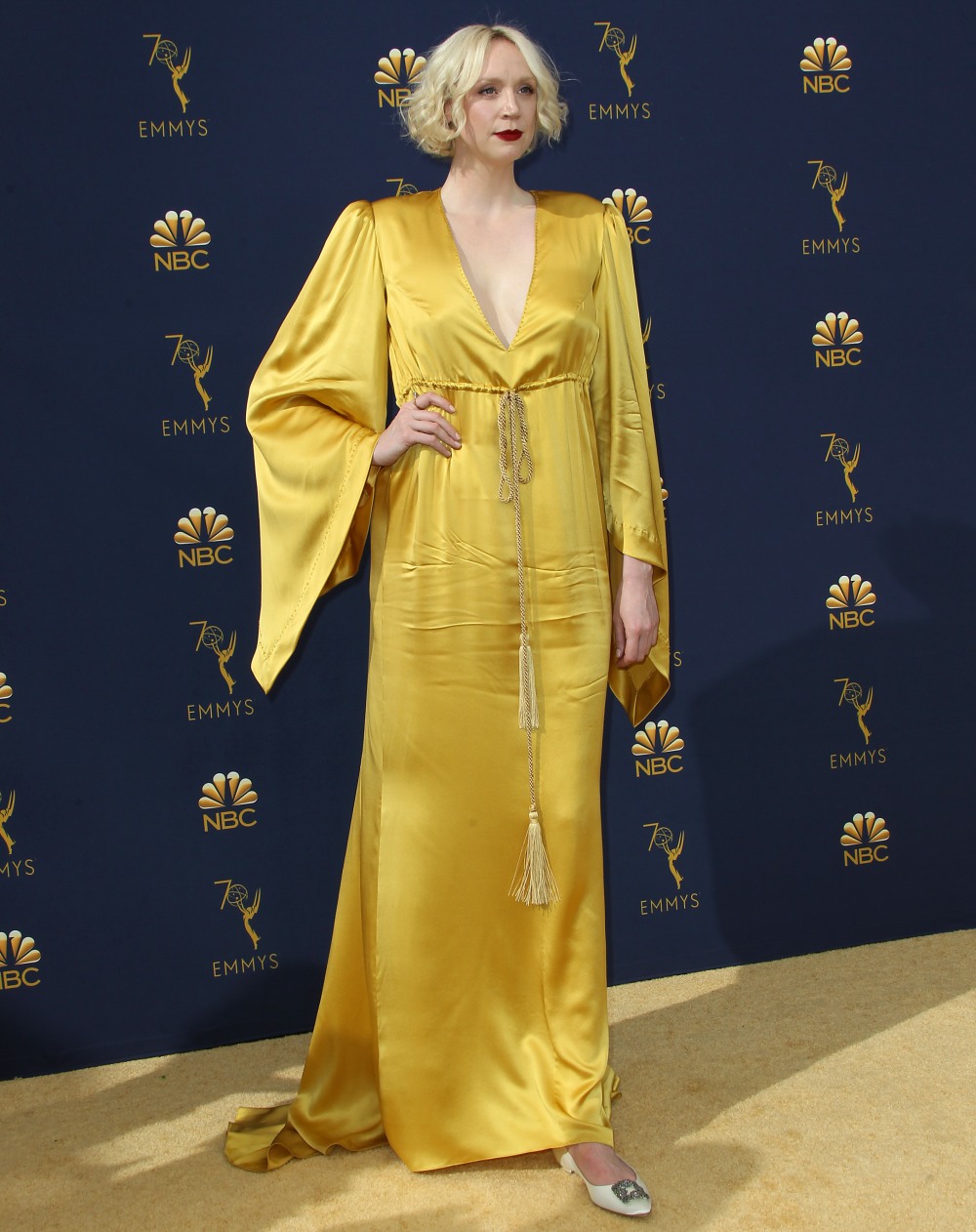 Photos courtesy of Avalon Red, WENN.