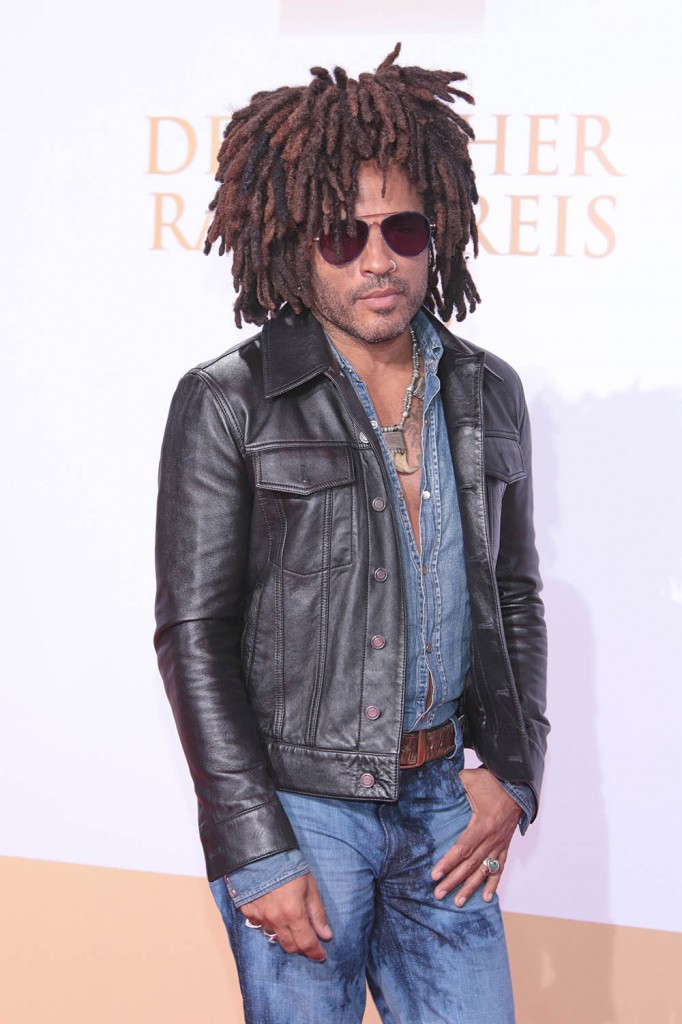 In 2012 Lenny Kravitz was spotted in the streets of New York City in what can generously be called an oversized scarf. After he got caught by the paparazzi, everyone with a sense of humor and a working knowledge of Photoshop had their way with the photo, turning it into a hilarious meme.
here's the lenny kravitz scarf pic but with a 300% bigger scarf pic.twitter.com/KeEFa785j9

— Pigeons & Planes (@PigsAndPlans) January 4, 2018
Remember this happened #wtf scarf . Lenny Kravitz. pic.twitter.com/aEfVOhmBdk

— morebetter (@miarco) December 12, 2016
If only Lenny Kravitz could find a bigger scarf.. pic.twitter.com/pwWxx6Xrt8

— Ben Atkinson (@BenAtkinsonUK) November 22, 2014
The photo also raised this perplexing question:
Guys, what if it's a normal-size scarf and something terrible has happened to Lenny Kravitz?

— Gary Bainbridge (@Gary_Bainbridge) November 25, 2014
The scarf seems to be Lenny's most talked about fashion faux pas since the great leather pants incident of 2015, when he ripped the crotch of his pants during a show in Stockholm, exposing fans to the Full Kravitz. In a January, 2017 Billboard interview, he was discussing his role on my guiltiest TV pleasure Star (which I'm still trying to be an extra on…come on, Central Casting!) and was asked about the scarf. Back then, he said, "That thing will not go away! What's funny is that they'll blow it up and make the scarf even bigger than it was. It's so funny. That thing just keeps on popping up. But yeah, that was a cold-ass day."
On a Monday appearance on The Tonight Show Starring Jimmy Fallon, promoting his new album Raise Vibration, the 54-year-old musician again relayed the story of the famous scarf, telling Jimmy, "I cannot escape this." Lenny, who lives in the Bahamas, went on to add, "I'm used to hot weather and I had to go to the store, I was buying some groceries and I thought I'd put on a little scarf to protect my throat, and that's the scarf I had."
He defended the scarf, which he said was given to him by a friend, insisting it wasn't a blanket, adding, "That was the day I thought I would break it out, and I had no idea that there would be paparazzi and that is now everything." And it seems this meme has an enduring legacy, as Lenny pointed out, "Here's the thing about the internet though that's the problem — the scarf keeps getting bigger, and bigger and bigger."
every year lenny kravitz's scarf gets 10% bigger pic.twitter.com/unGyTaRviG

— Dana Schwartz (@DanaSchwartzzz) November 26, 2017
Hey, I get it. I lived a lot of my life in Florida and even Atlanta winters get to me. I am eternally cold, so If I had a scarf like that, I would totally wear it. And Lenny is 54? Wow, he just doesn't age. On Monday's Tonight Show, Lenny also performed his latest song, "Low" off of the new album and his voice still sounds great. You never know, it might just be that scarf.
Handsome, sweet pipes and a sense of humor? Lenny's got them all wrapped up. The singer joined his daughter Zoe for a round of lip sync charades against Jimmy and guest Reese Witherspoon, wearing a dress I must have in my closet immediately. Lenny mimics a mean "Brick House", that's for sure.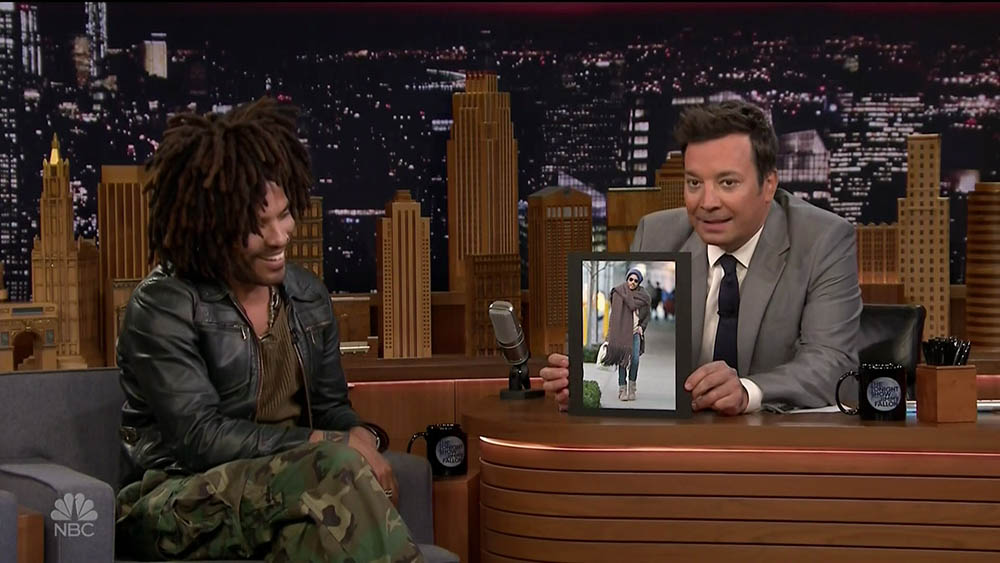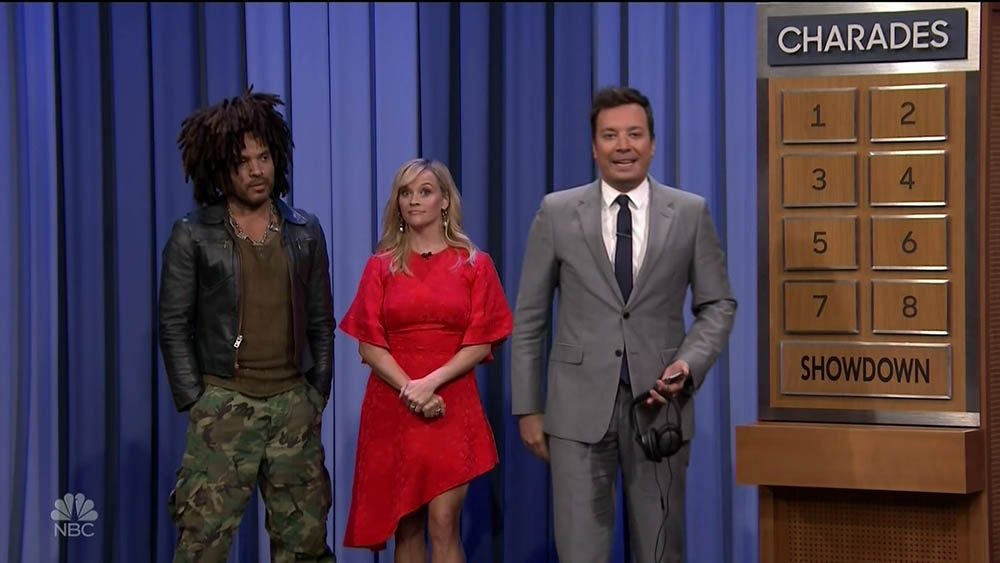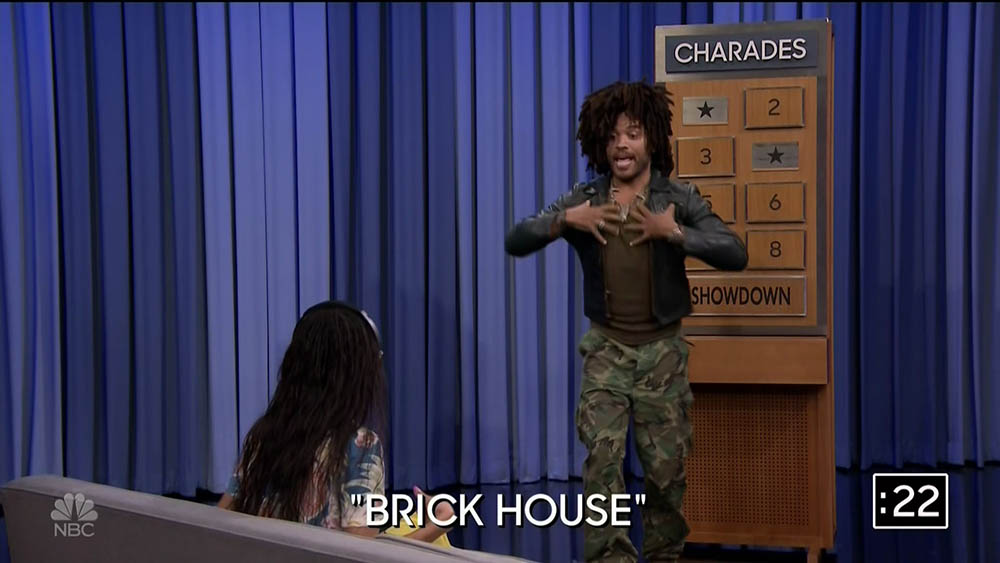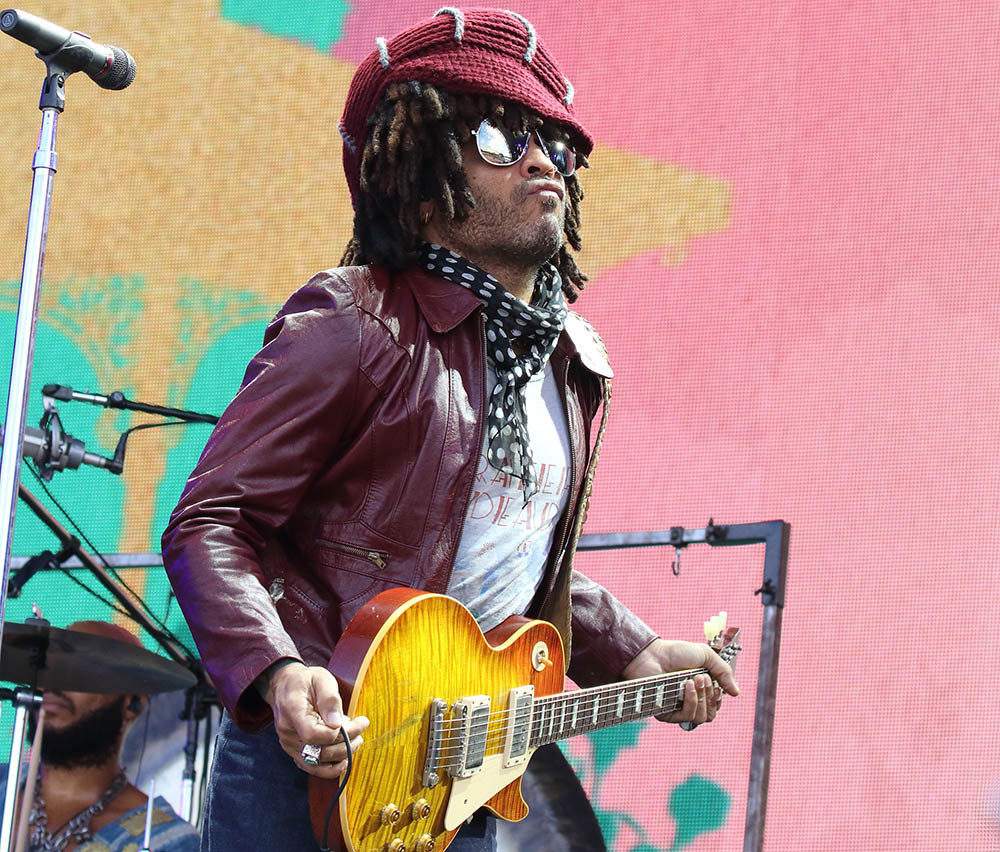 Photos: WENN