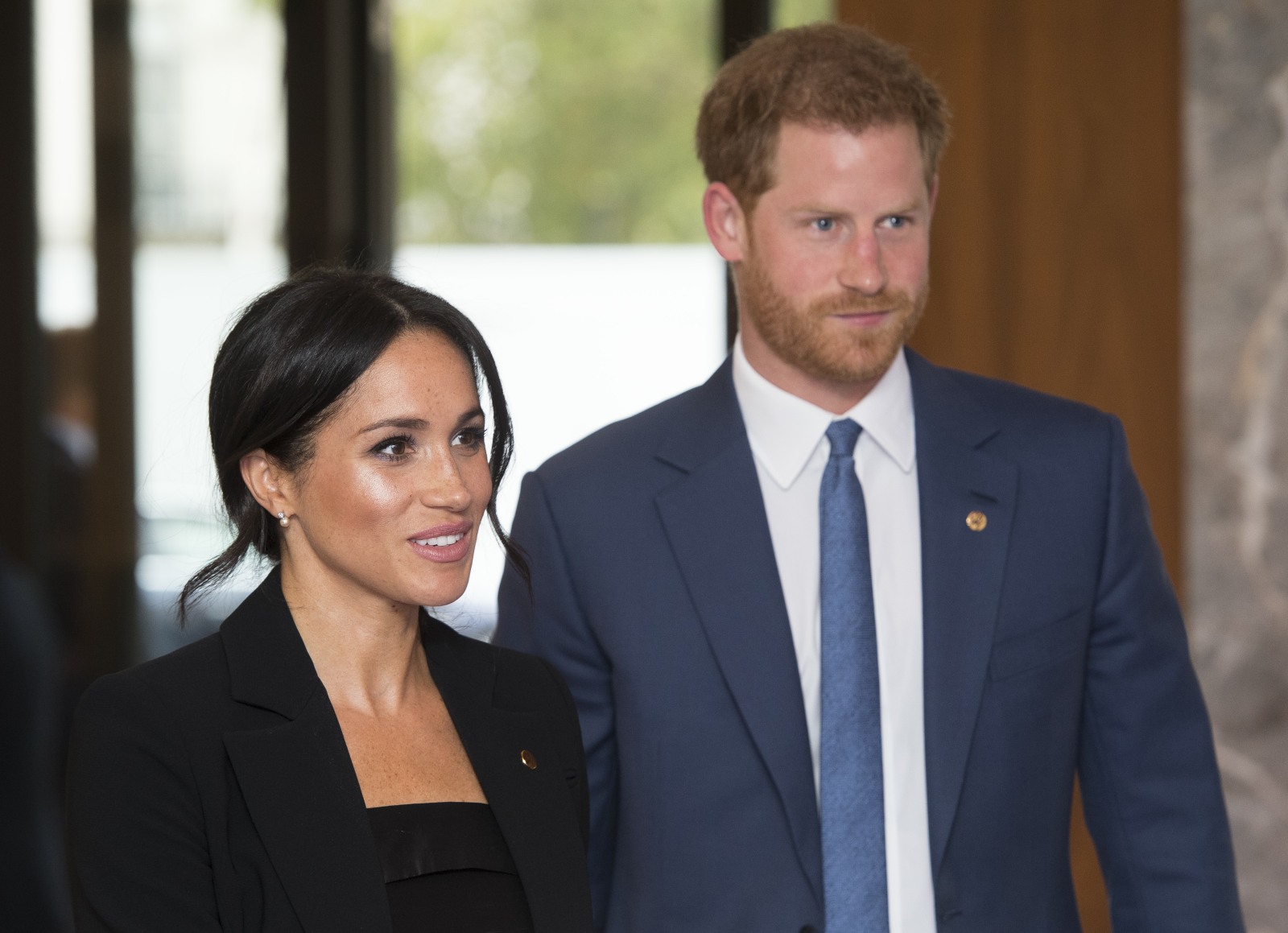 There's been some talk recently about how the Duchess of Sussex is cutting some people out of her life, and that she has trust issues with some of her old friends, not to mention trust issues with the white Markles. I found those stories to be rather mundane – every "regular person" who marries into the royal family does some editing to their circle of friends and family. If you ever want to know who you can trust and who will sell you out, all you have to do is marry a prince and you'll find out in a hurry. Anyway, Tom Sykes at the Daily Beast had an interesting little aside about all Meghan's friendship-editing. Apparently, Harry's close friends aren't entirely friendly with her. Why is that? Because of her liberal politics?
Sources in the Oxfordshire village where Meghan and Harry have a country house and now spend much of their time tell The Daily Beast that when Meghan is spotted walking in the Great Tew estate on which their house stands, she is usually sighted alone.

"There never seems to be anyone with her except a cop following at a discreet distance. She does not seem unhappy but she does seem very solitary," says the local. The source says there rarely seem to be visitors to their house, and when the couple do venture out to nearby Soho Farmhouse with friends, Meghan is always with Harry and people from his circle of buddies, not hers.

Harry and the wider royal family are, of course, deeply aware of the extent to which loneliness and isolation contributed to Princess Diana's troubles, and the young royals have extended the hand of friendship. Kate and Meghan speak on the phone regularly, and Beatrice and Eugenie, who are close to Harry, have also sought to be friendly faces. But the British elite are notoriously gossipy and mean about outsiders joining their ranks, and Meghan is struggling to build a group of supportive pals in the wider community.

The writer Lady Colin Campbell, a confidant of Lady Diana's with good contacts among the wider family, told The Daily Beast: "Her politics are an issue. She is ultra-liberal and that trendy-lefty stuff does not go down well with some of Harry's friends. He has introduced her to them all at parties and weddings and private dinners, but she is very anti- a lot of the things that their world functions upon, such as shooting."

"Everybody discovers after marrying into the royal family how solitary and arduous an existence it can be. Meghan has already begun to discover this. However, because of her track record as a successful actress who has made her own way in the world, she may have the tools to cope with the solitary nature of her existence in a way that few others could have. Diana really struggled with the solitary nature of being a royal, although she often ended up being alone because of her own miscalculations; she blew hot and cold and people got fed up. Diana's life was more isolated than it would otherwise have been. It is apparent that beneath her charm Meghan can be rather tough, her challenge is to maintain the new relationships she builds."
I find this unconvincing. First of all, I don't think Meghan is "ultra-liberal" or "trendy-left." She's been a feminist all her life and she's a Democrat who loathes Donald Trump. She eats meat, she married a prince, and she's interested in embracing multicultural plurality. She's also black. I wonder if that's what is considered "ultra-liberal" these days?
As for his friends… Harry does have a lot of posh friends from a lifetime of attending posh schools and hanging out with the children of aristocrats and politicians. Harry and his friends are the ones who need to change, not Meghan.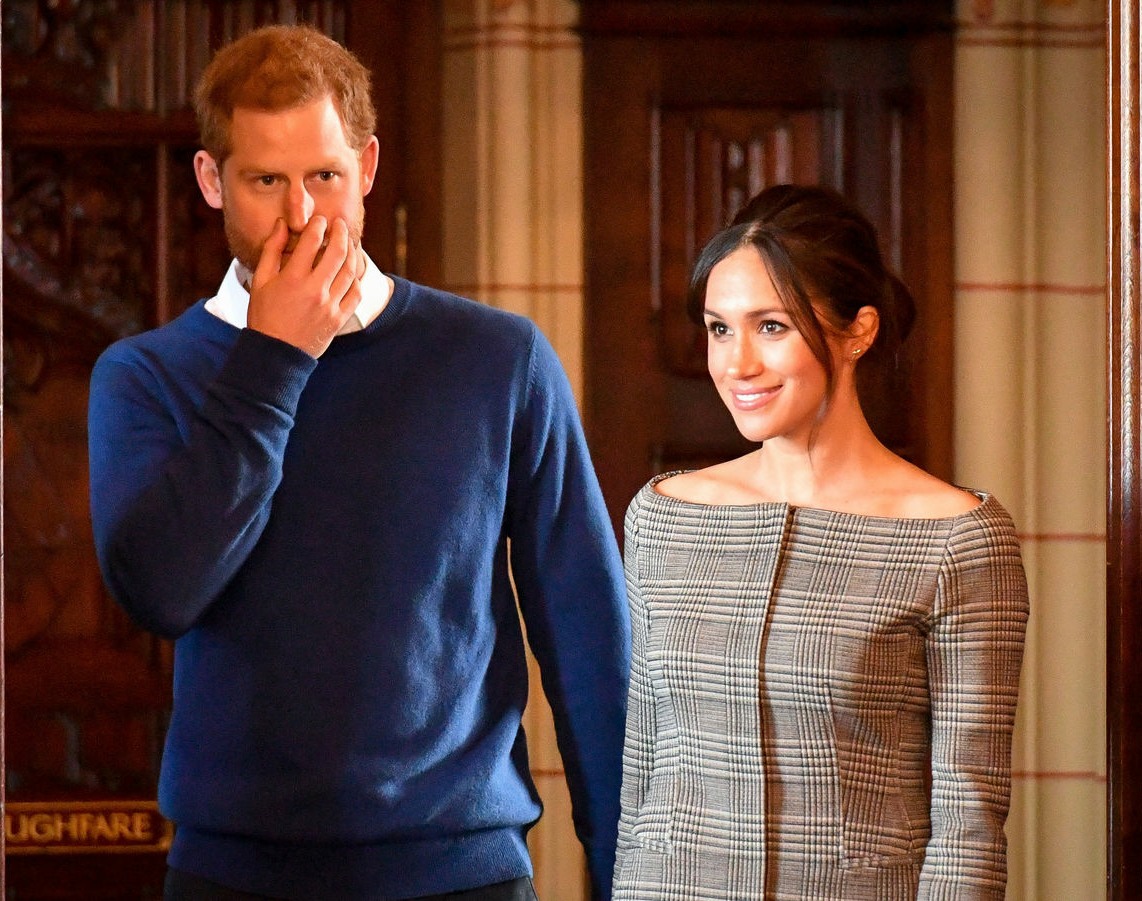 Photos courtesy of Backgrid and Avalon Red.