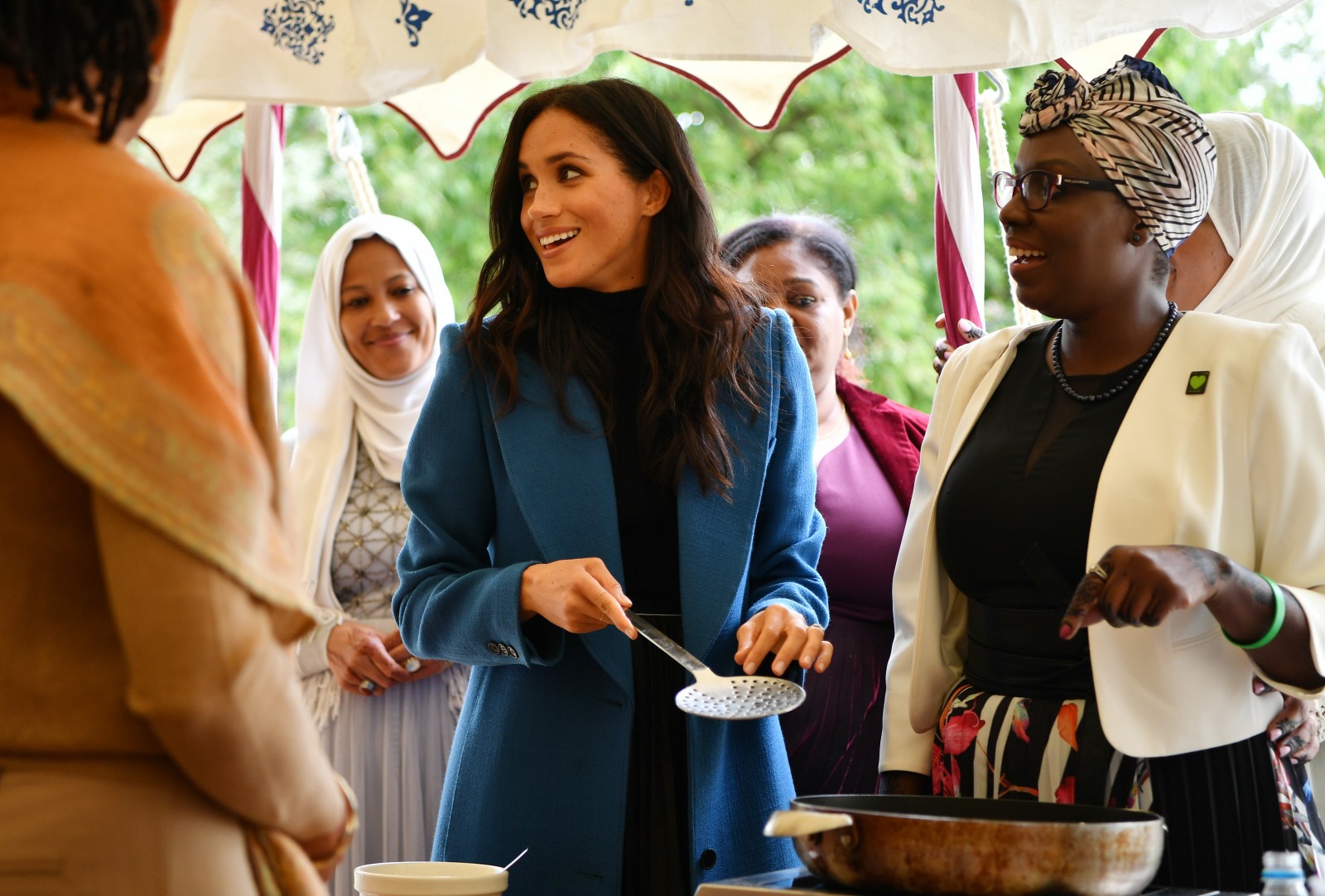 I'm still drunk on these photos from the Duchess of Sussex's cookbook launch event. The event was well thought out and well-received. Meghan made a speech without written notes, showing her ease and comfort with the subject matter and the overarching themes of togetherness, food, family and multiculturalism. I hope the Windsors truly understand that from a branding and business perspective, Meghan was one of the best investments they've ever made. I think the Queen and Prince Charles absolutely understand that, and that's why they both welcomed Meghan with open arms so publicly. Meghan's mere presence modernizes the royal institution, but this cookbook project is another signal that Meghan isn't just going to sit up in an ivory tower. She's embracing her new multicultural home country. Which is what she said in her speech:
Meghan helped make chapatis and turn koftas on a grill as she launched the Together cookbook in a tent. In a speech to guests, she said the project had been a 'tremendous labour of love'.

'I have just recently moved to London and I felt so immediately embraced by the women in the kitchen, by your kindness and to be in this city and be in this room and see how multi-cultural it was. On a personal level I feel so proud to live in a city with so much diversity. This whole country is represented by the people in the kitchen. It's pretty outstanding.'
This one is for all the people who think London looks like a Richard Curtis movie (no disrespect to Curtis, but… yeah). No, London looks like this cookbook launch. Women of all colors and backgrounds, some in hijabs, some with their hair uncovered. It speaks volumes that Meghan actively sought out these women when she first came to London too.
As for Doria, she was apparently going around and introducing herself to everyone by saying "Hi, I'm Meg's mom." Doria also embraced every woman with a big hug, and when Baroness Gail Rebuck, chair of publisher Penguin Random House, told Doria that she must feel "very proud" of Meghan, Doria replied, "Head over heels."
And here's a video of Prince Harry jacking some samosas when he thought no one was looking:
I could be wrong but I reckon we've caught Prince Harry red handed stealing some samosas from the Meghan's 'Together' cookbook event they were at today!! Have a watch… #HubbCommunityKitchen @KensingtonRoyal pic.twitter.com/3BWd0TYqj8

— Chris Ship (@chrisshipitv) September 20, 2018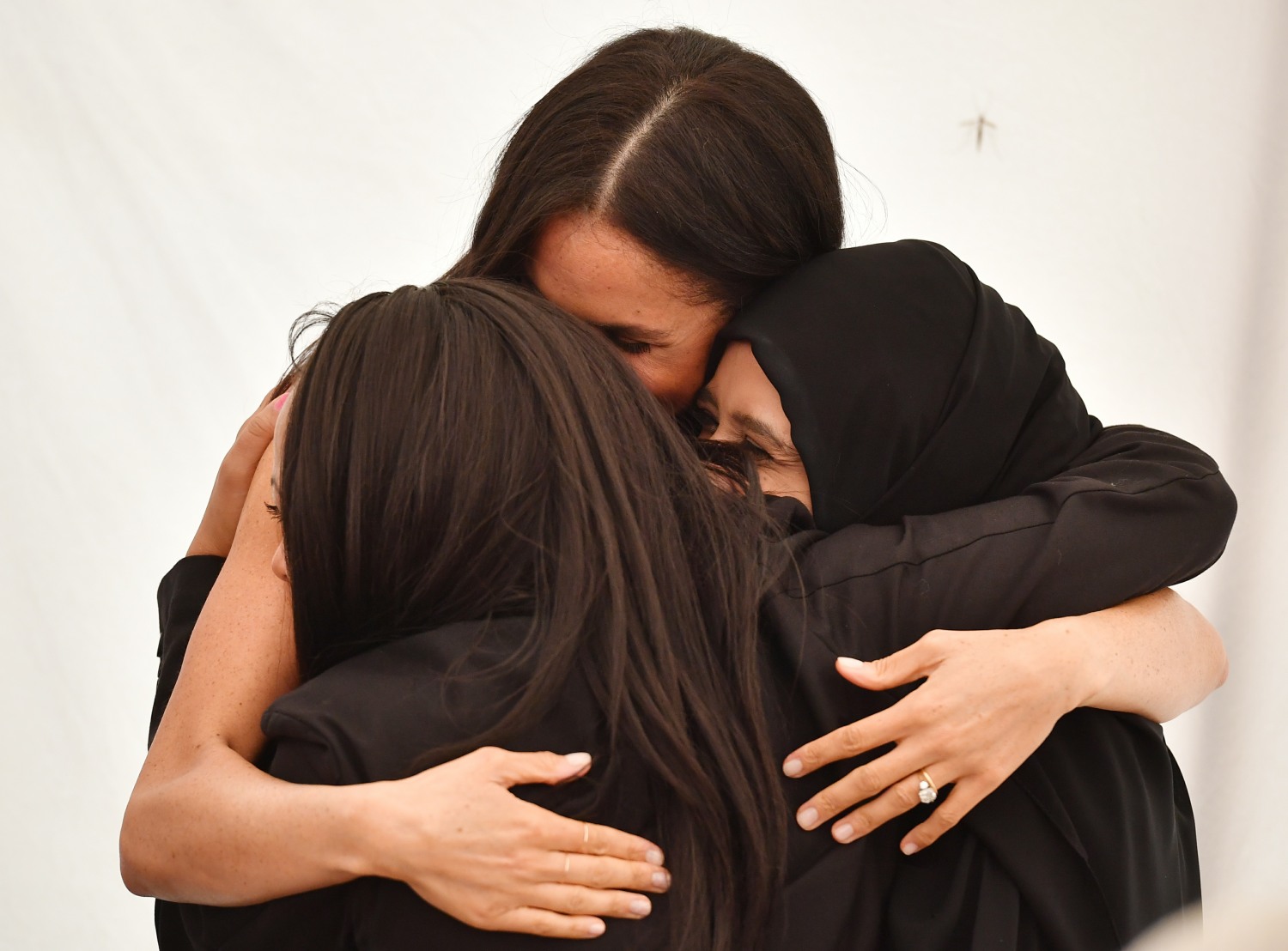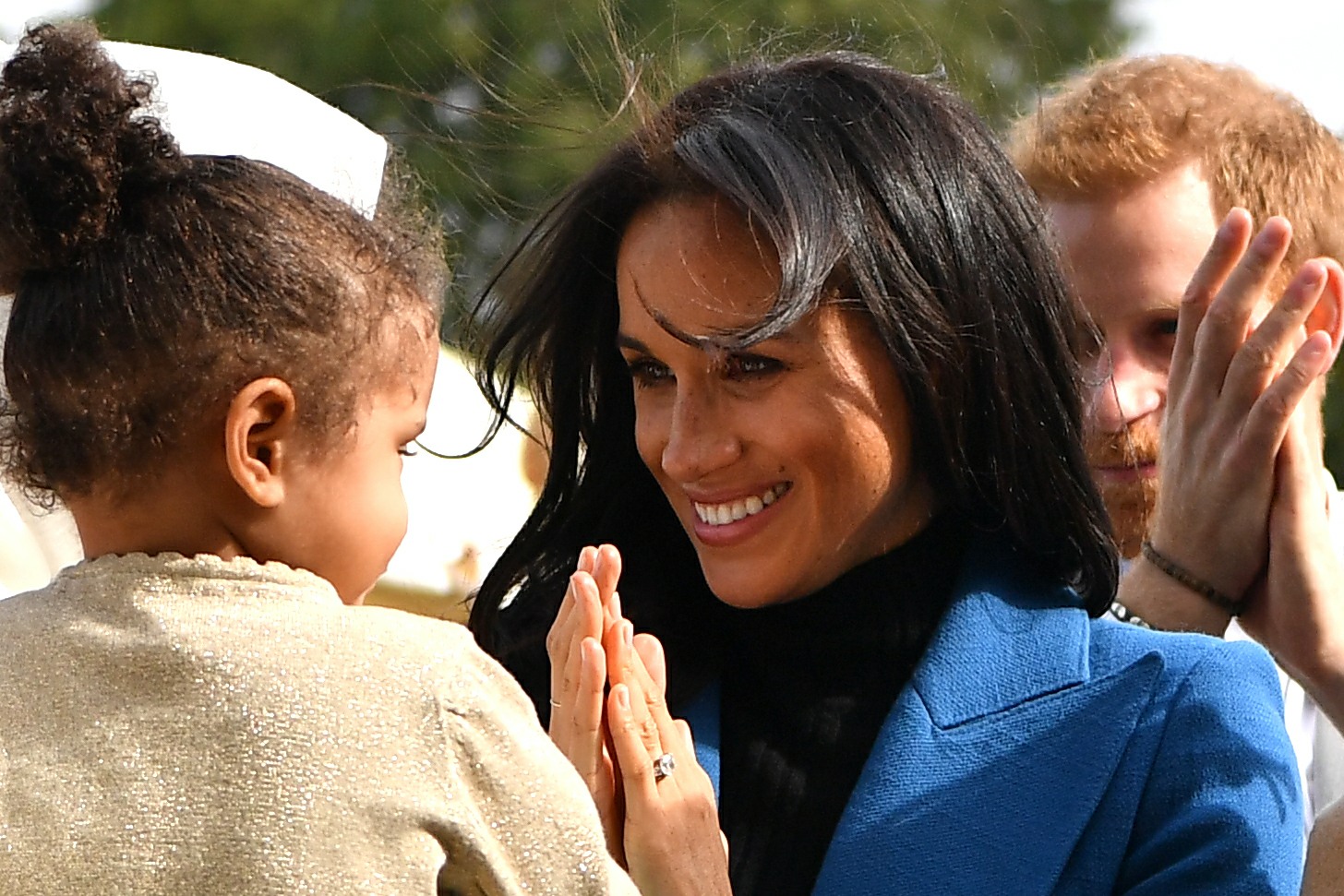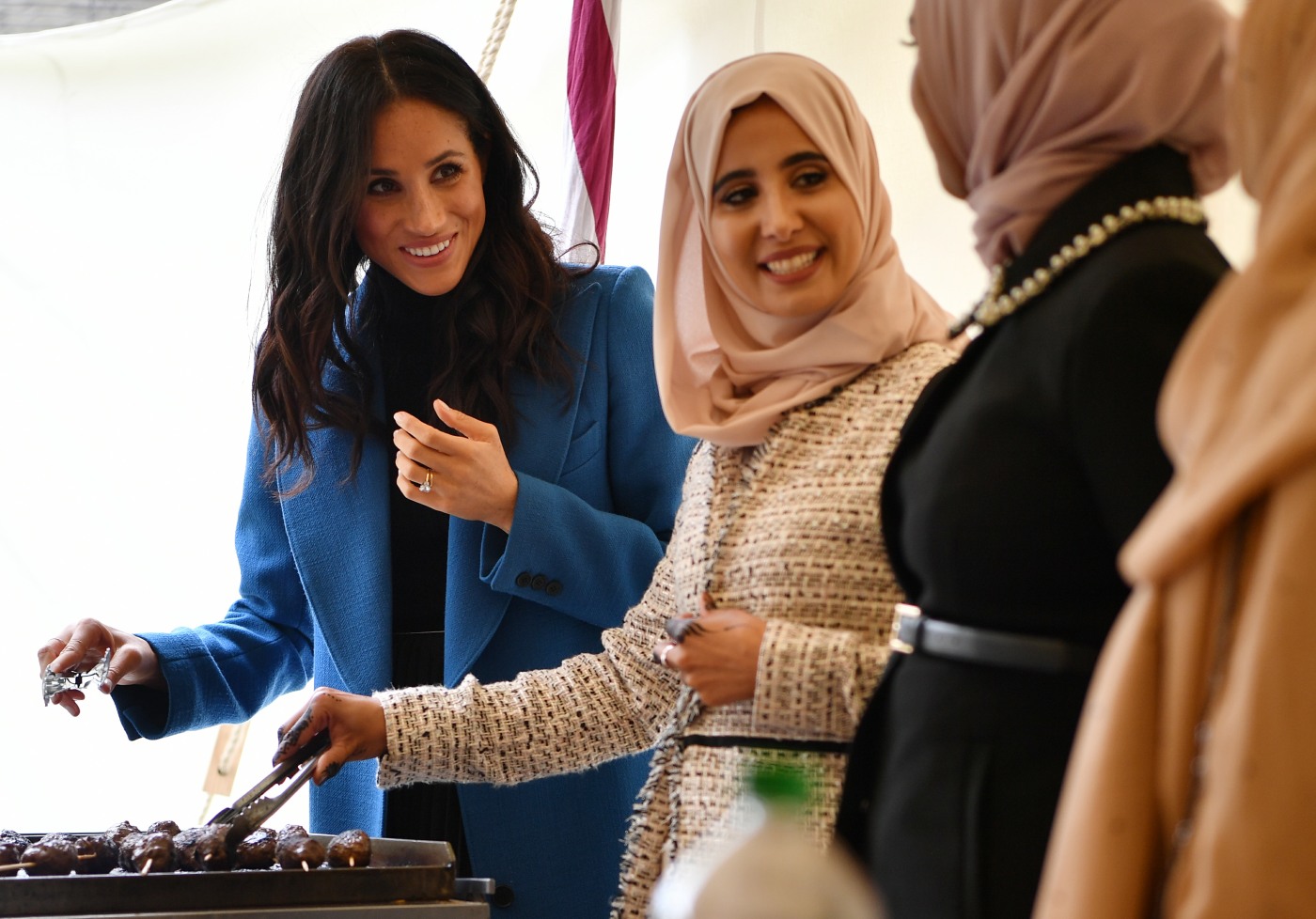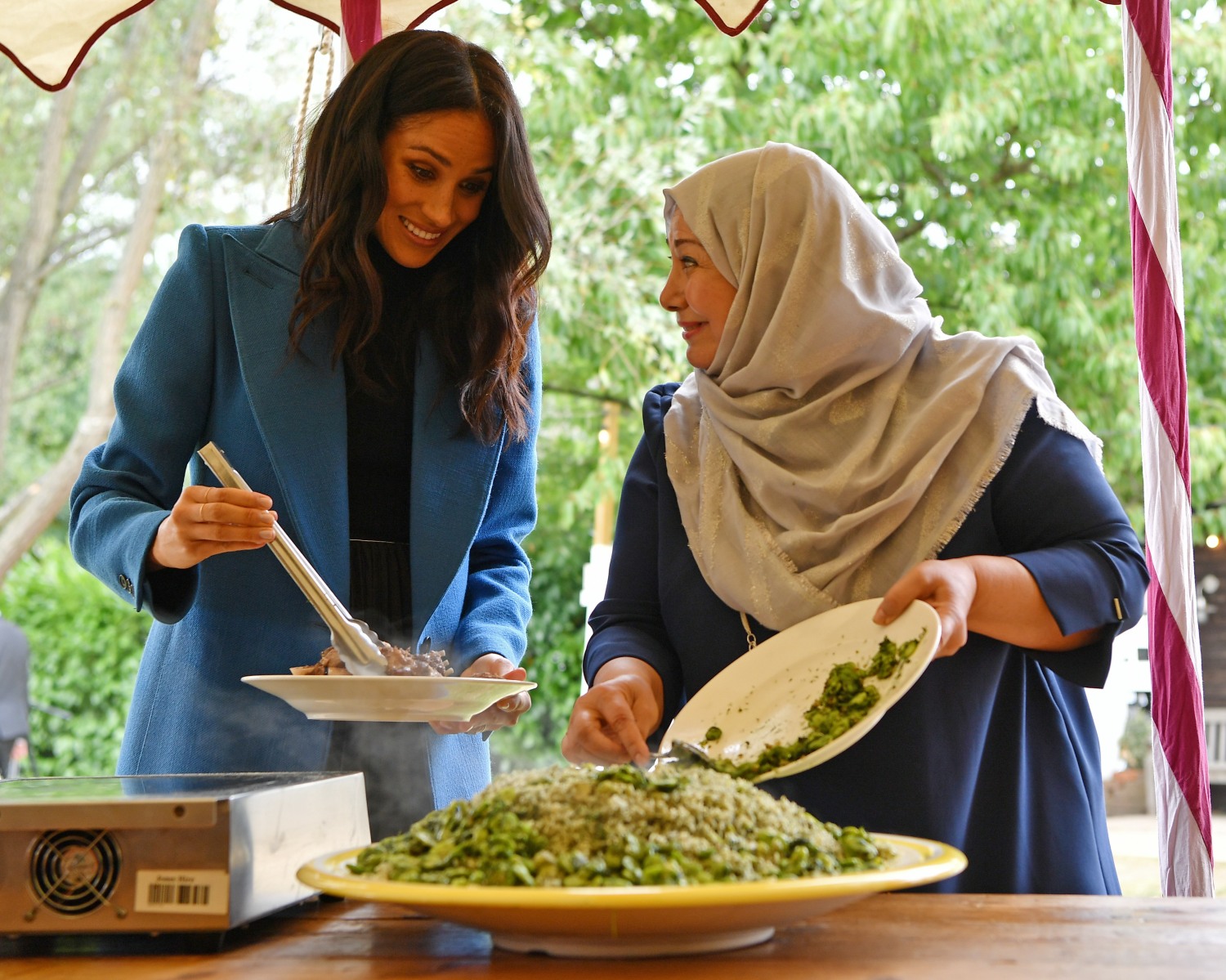 Photos courtesy of Avalon Red.