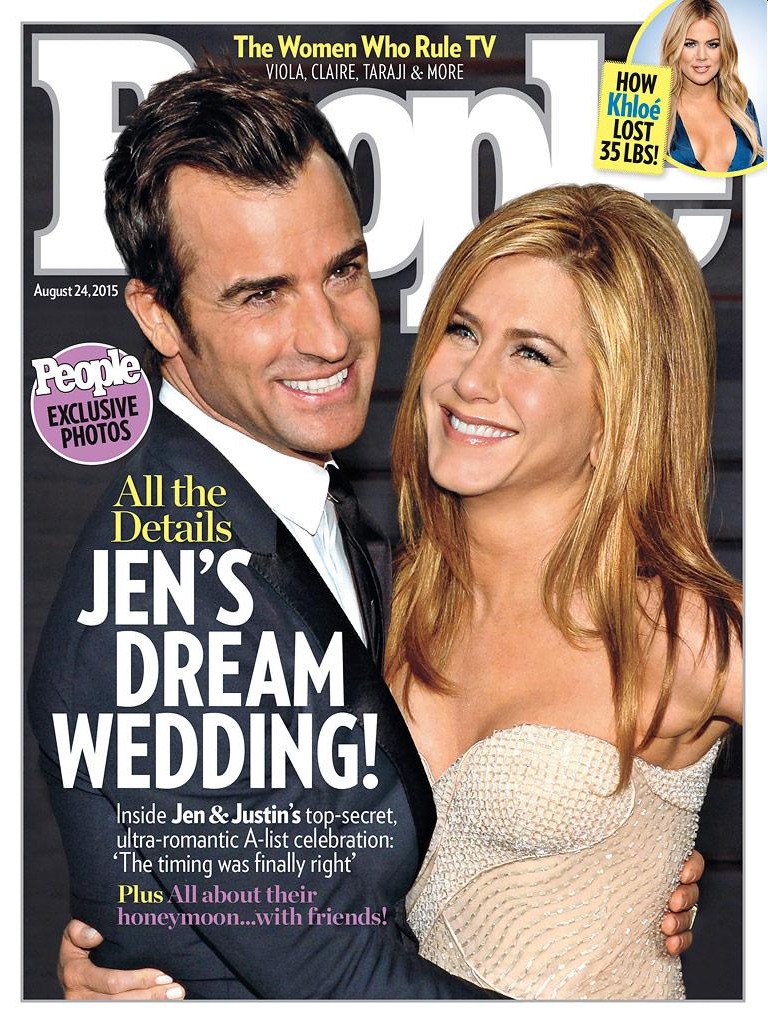 So many of the Jennifer Aniston defenders act like I was smoking crack because I dared to believe that Justin Theroux and Jennifer's wedding was real and that it's suspicious and shady AF that we haven't heard one word about either of them filing for divorce. As many of us have pointed out, it's looking more and more like the wedding was fake and that Jennifer had the good sense not to allow the Edgy Emotive Eyebrow anywhere near her finances. I get that. Then why all of the lying about the wedding? Why the People Magazine covers (see above) and why all of the repeated references to their marriage, complete with Justin repeatedly referring to Jennifer as his "wife" and "wifey"? Why was Justin talking about how "marriage" changed everything for him? And why is every media outlet now all too happy to downgrade the end of this fake marriage to a mere "break up" or "split"?
Well, Justin still isn't addressing any of that. He does make vague statements about the "separation" and seems to purposely throw some shade on Brangelina's messy divorce. From the NY Times via People:
He & Jennifer went their separate ways: "The good news is that was probably the most — I'm choosing my words really carefully — it was kind of the most gentle separation, in that there was no animosity. Again, neither one of us is dead, neither one of us is looking to throw hatchets at each other. It's more like, it's amicable. It's boring, but, you know, we respected each other enough that it was as painless as it could be."

They're still friends: "It was heartbreaking, only in the sense that the friendship would not be the same, as far as just the day to day. But the friendship is shifting and changing, you know, so that part is something that we're both very proud of."

Actors are used to being with other actors: "[It's] kind of a carny lifestyle. [A split] doesn't have that seismic shift of an ordinary couple, where everything is, like, you have to tear a baby in half."

The media speculation: "How do you combat gossip and rumor? And it's just on crack and steroids now. In a weird way, just sort of navigating the inevitable perception of it is the exhausting part. These are actually in reality small events that take place. But everything can feel like 10 on the Richter scale if you make the headline big enough and salacious enough."

Whether he's dating anyone else: "Is this the part where I coyly raise an eyebrow and not answer the question?"
Part of the reason why there was "no animosity" is because he checked out of the fake marriage physically and emotionally for more than a year before they even announced their split. They were already living separate lives in separate cities, and yeah, they didn't have kids or anything, so obviously their "split" was always going to be a lot smoother than some other couples. But really, he sounds like someone who got a generous exit package from Jennifer in exchange for an ironclad non-disclosure agreement.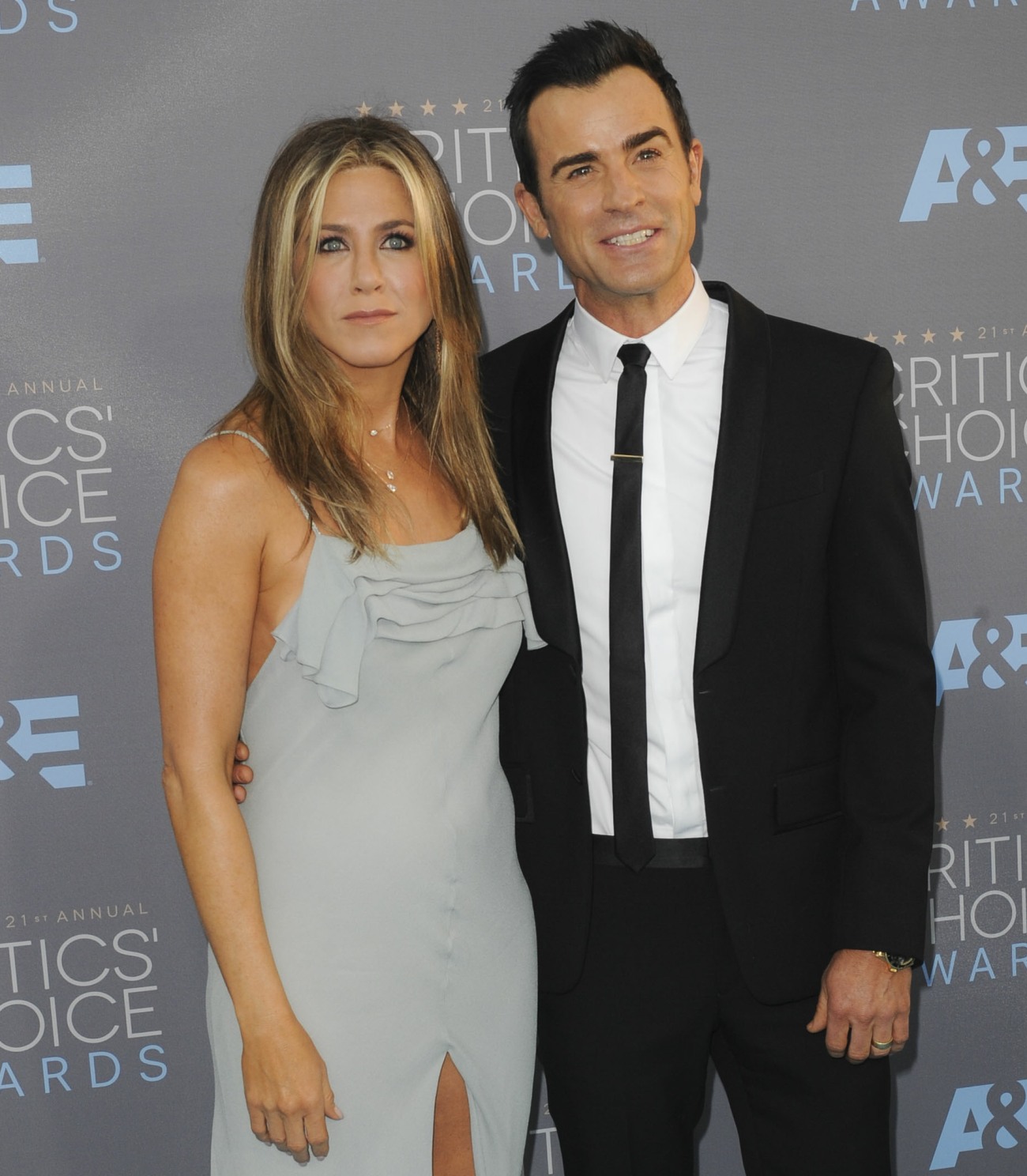 Photos courtesy of WENN.