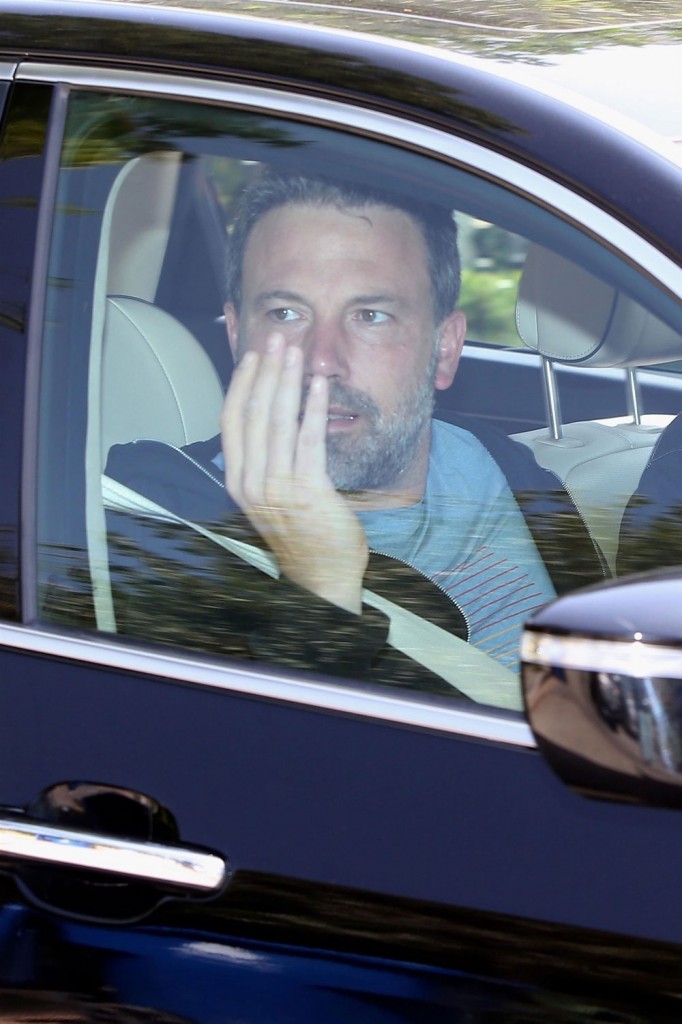 Ben Affleck has completed a 30 day inpatient treatment for alcohol addiction, during which he went home almost every day to workout and visit with his new 22 year-old girlfriend. According to People Magazine and US Magazine he's super serious about it and intends to stay a couple of more weeks, although if that's the case I question why they're reporting this particular milestone. Like just let him do six weeks and then tell us. We're not getting monthly updates on Demi Lovato. According to sources quoted by People and US, Ben's motivation to stay sober is his kids. Here are the quotes, which are basically the same but at least they're only in two outlets instead of five.
Ben Affleck "is doing much better" after completing 30 days of rehab and will likely stay for a while longer, a source tells PEOPLE.

"He is doing much better but needs to continue receiving care," a source tells PEOPLE. "As difficult as it was to have his recent trip to rehab all play out so publicly, it now seems the way it happened was for the best."

"Ben seems to take this rehab visit more seriously," the insider says. "This time is different. He doesn't want his kids to have to go through this again. Ben is really trying very hard to get better. He is taking things day by day, but it seems he plans on staying at the treatment center for at least a couple of more weeks."

Another source says, "This continues to be a very public battle on a private matter and he struggles with that." He is encouraged by all the support and wants people to take away that you can ask for help." – From People

---

"He seems to be taking things more seriously this time," the source explains. "He feels really bad and sorry about doing this because of the kids."

A second source adds that getting help "is all that matters to him right now."

"Ben is not shy about his issues around addiction, particularly since he made that conversation public," the second source explains. – From US
That's decent that he's thinking of his kids but I hope he's getting sober for himself first. Is that his intrinsic motivation? Mine was being able to think straight and not waking up confused wondering how much I drank the night before. It wasn't just because I didn't want to set a bad example, I wanted to be a better person overall. Everyone has their own reasons of course. Someone is trying to convince us that Ben wants to be sober. I think he just doesn't want to be so drunk he can't function, but I hope I'm wrong and that this sticks for him.
As an aside do you remember how we heard a month ago that Ben and Jen's divorce was finalized? Given that there's been no further news about it I doubt that was the case.
Someone is really happy to get papped.