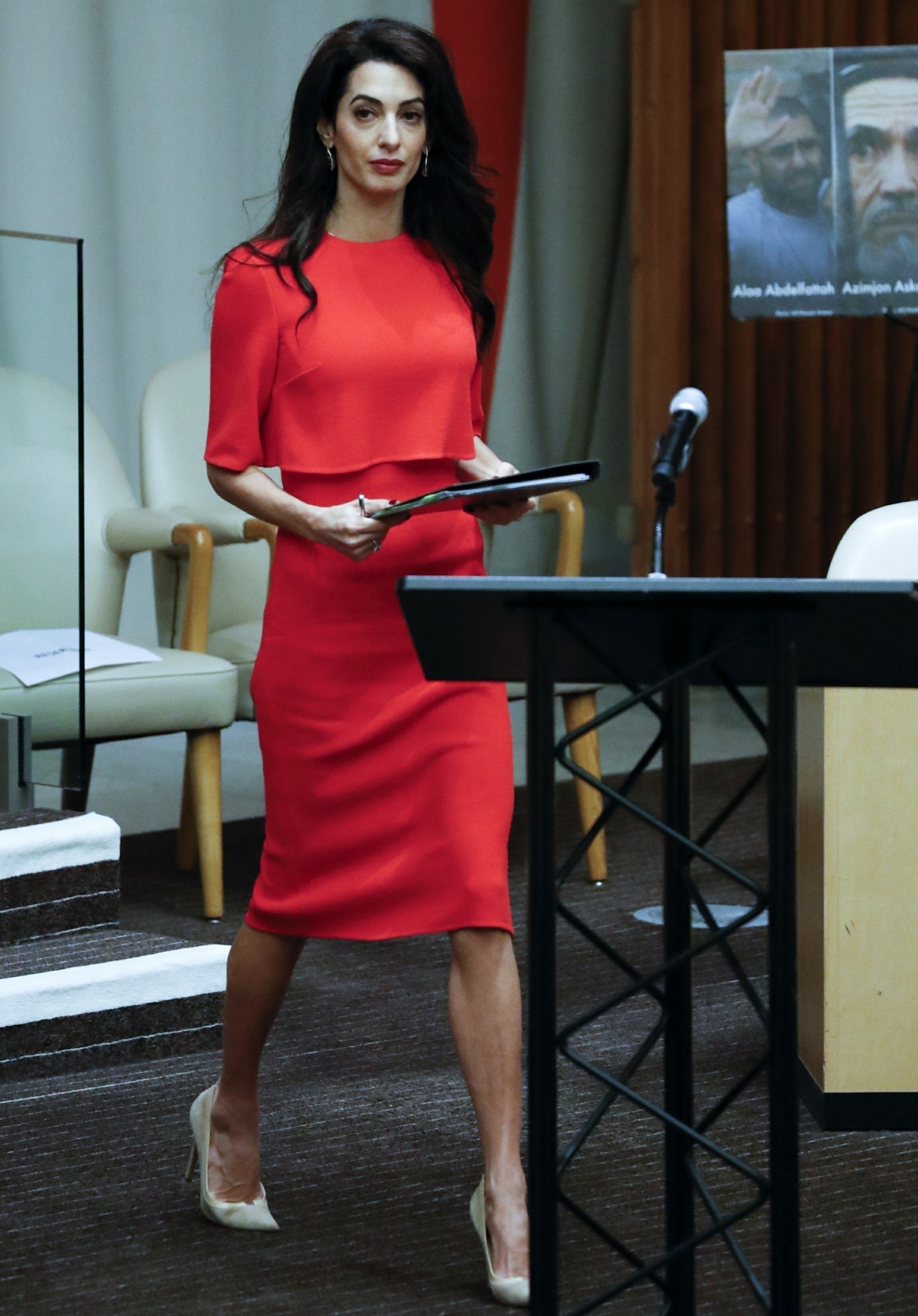 If I had a job in international law or diplomacy, I would have avoided the United Nations General Assembly last week like the friggin' plague. Donald Trump was in New York for most of the week, taking meetings, giving speeches and unhinged press conferences, and alienating our allies and enemies alike. I think he left New York on Thursday, so maybe Amal Clooney thought it was safe to finally make an appearance on Friday. These are photos from her appearance outside the UN building and inside her meeting too.
Amal wore an Oscar de la Renta "cape" dress which reminds me strongly of the Givenchy which the Duchess of Sussex wore back in June, when she had a day of activities with the Queen. In the case of Meghan's Givenchy, it was like a cone was inverted and placed over her shoulders – there were no sleeves, only the cone of awkward movement. In the case of Amal's de la Renta, at least she got proper sleeves. I actually think this is fine, and very professional-looking. I've always said that she has good taste in suits. Everything else is kind of a disaster for Amal, but her suits are on-point. She coordinated the bright red with beige everything – a beige Balmain coat, a beige Michael Kors satchel, and beige heels from Jimmy Choo.
Amal gave a speech at the UN for the Press Behind Bars: Undermining Justice and Democracy conference. One of Amal's current cases is the imprisonment of journalists Wa Lone and Kyaw Soe Oo in Myanmar.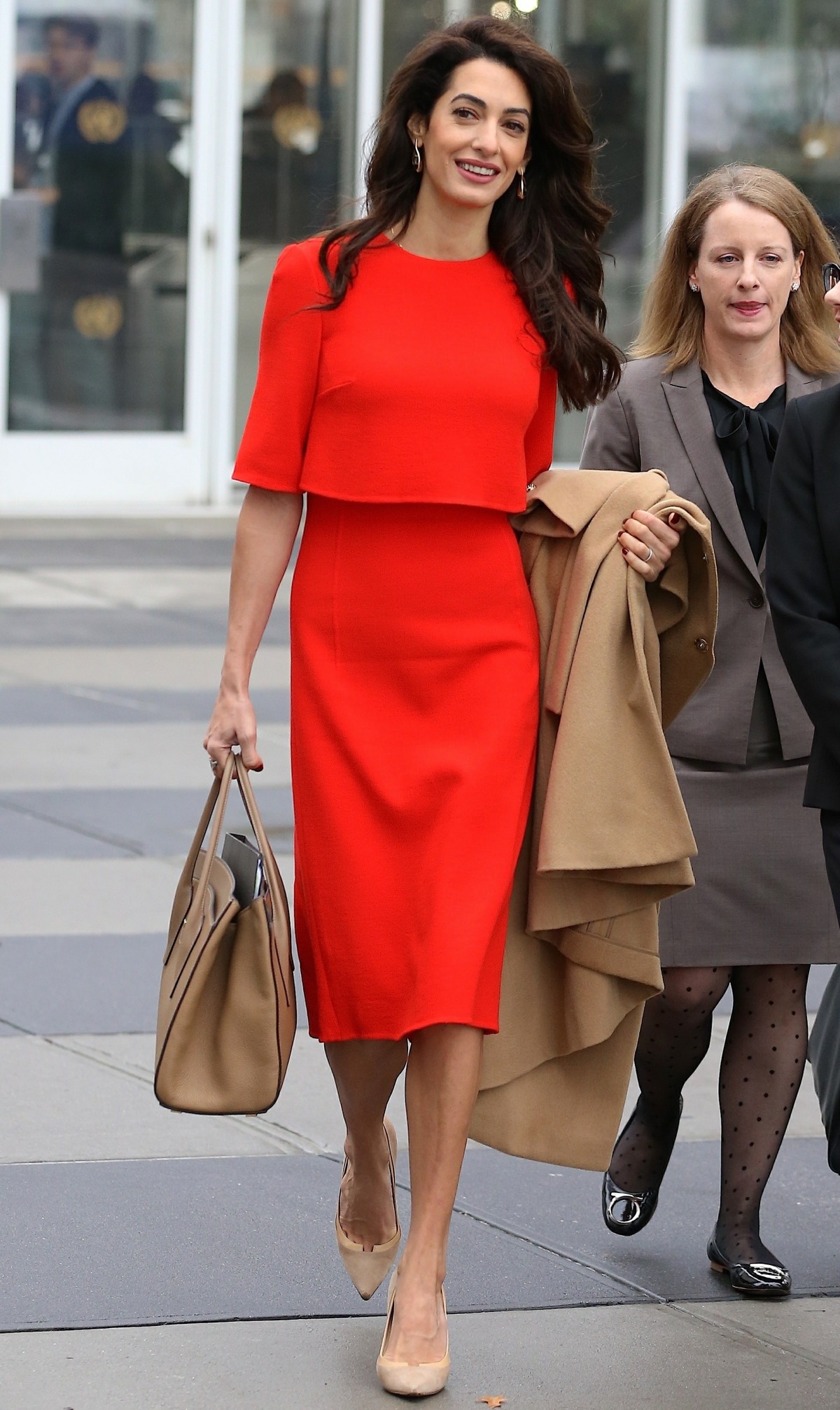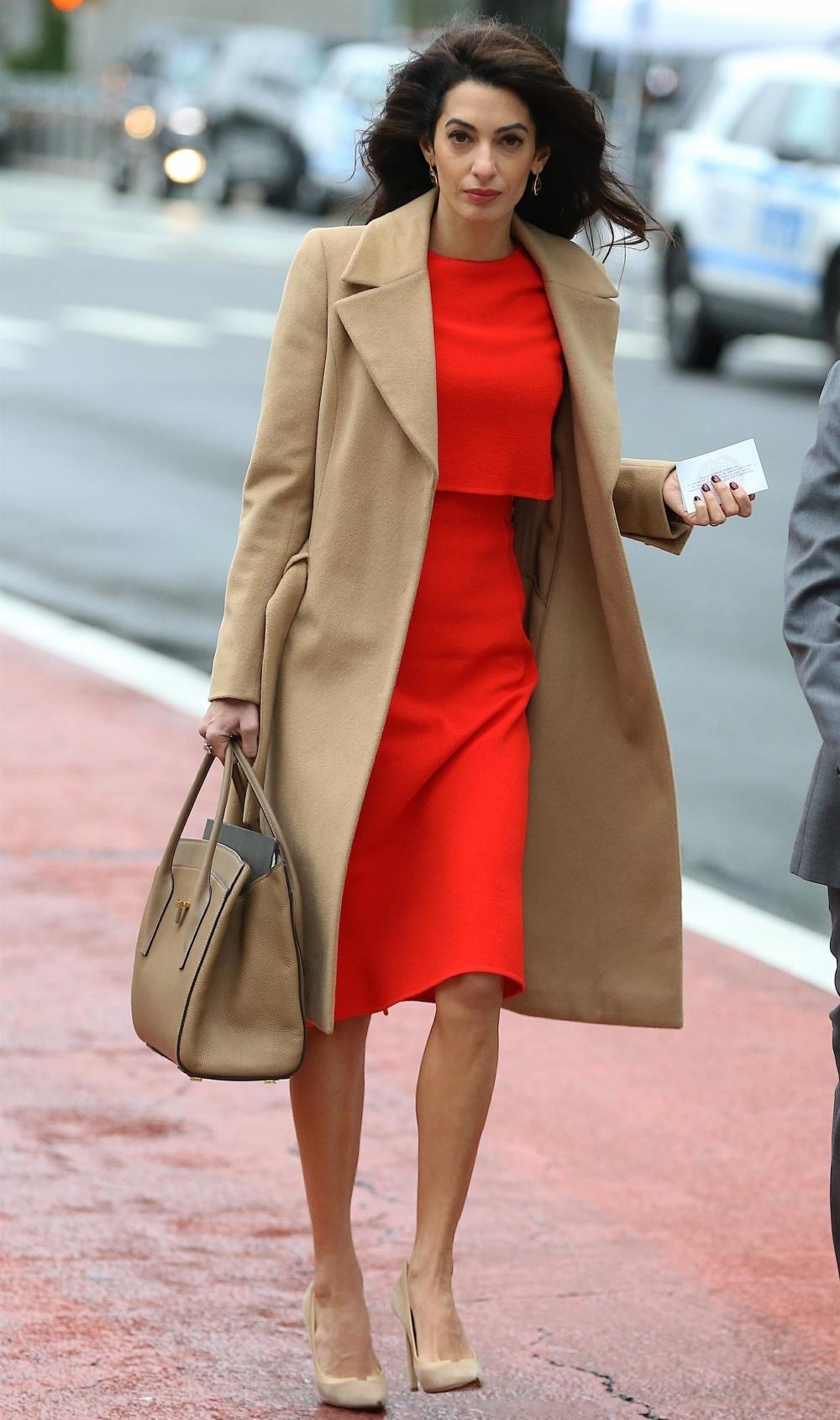 Photos courtesy of Backgrid.