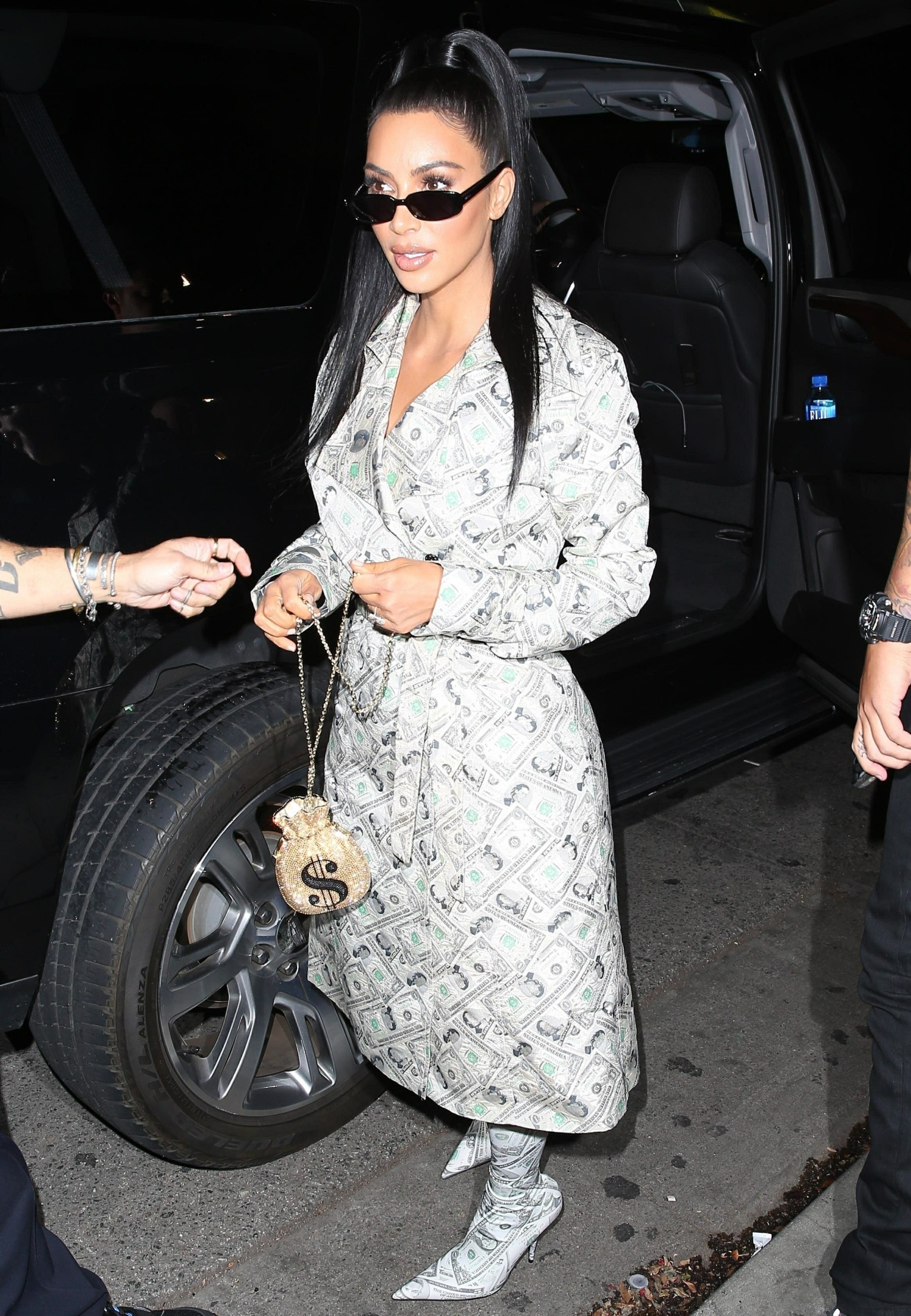 Here are some photos of Kim Kardashian on Thursday night, where she made some kind of appearance at Delilah's nightclub for a… party? It's called the Anastasia Beverly Hills party. I guess the theme was "cash" because it looked like dollar bills were glued to the entrance, and then Kim rolled up in a vintage Jeremy Scott trench and boots, all with the same "cash" look. This is total Nouveau Marie Antoinette, right? This could have been her Halloween costume, and if anyone asked, she could say "I'm the Culture of Toxic Narcissism." And if the cash-themed ensemble wasn't enough, she's also wearing a huge diamond – you can see it better in these photos. That's notable because after she was robbed in Paris, Kim swore off her diamonds and wearing big pieces of jewelry. Page Six thinks she's wearing her original 15-carat engagement ring from Kanye.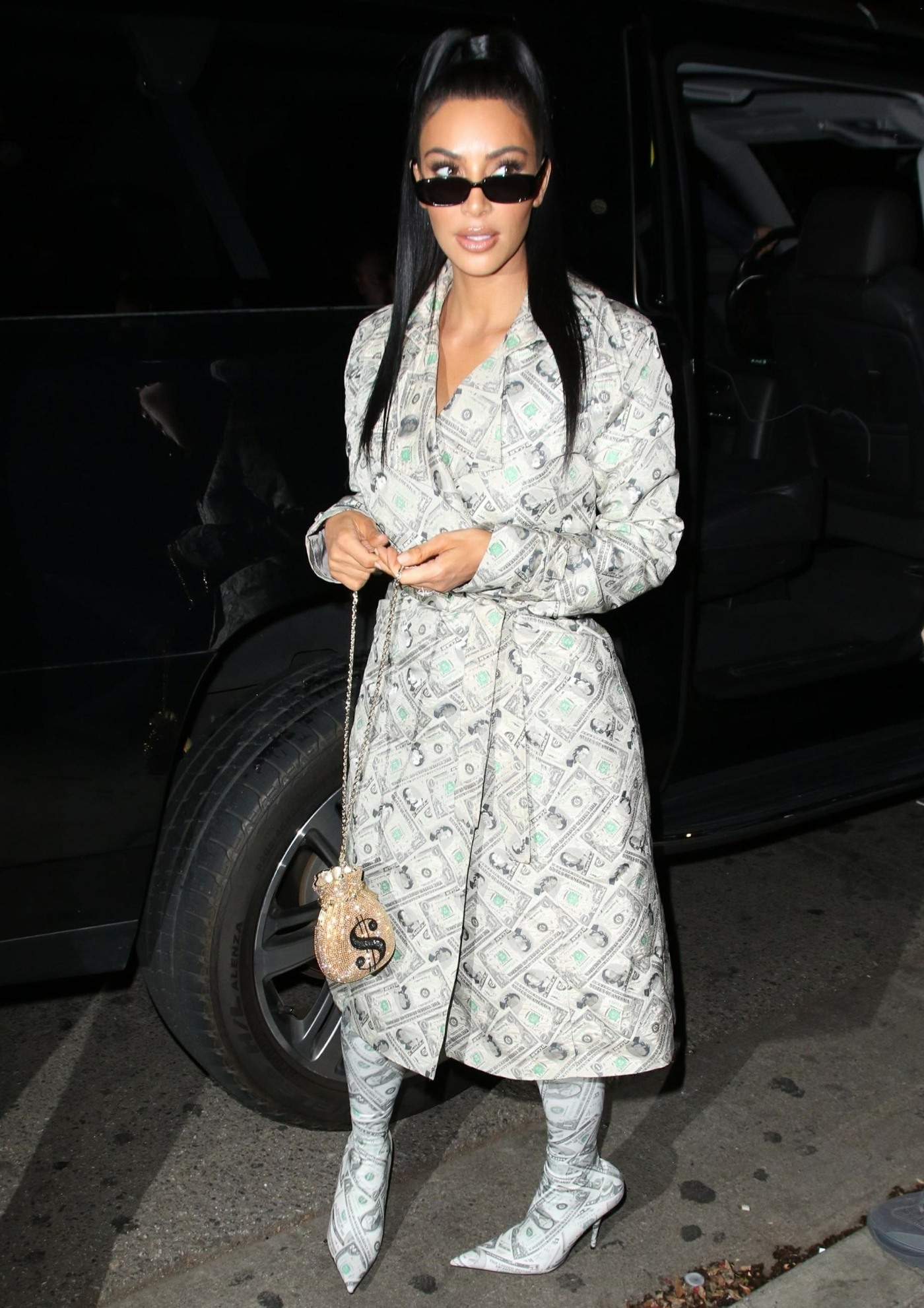 Speaking of Kanye, there's a new KUWTK clip where Kim and Larsa Pippen (one of her close friends) talk about how they've always wanted all of their babies to have the same father. Kim tells Larsa that she (Kim) didn't know if she and Kanye would work out while she was pregnant with North, but she was already planning to ask him to have a second kid with her so that she would have the same baby-daddy. This comes up as Kim and Larsa were talking about how Scott Disick and Kourtney should have a fourth kid together even though they're broken up and with other people.
Oh, and here are some photos of Kim and North out and about in New York this weekend. North is PURE KANYE.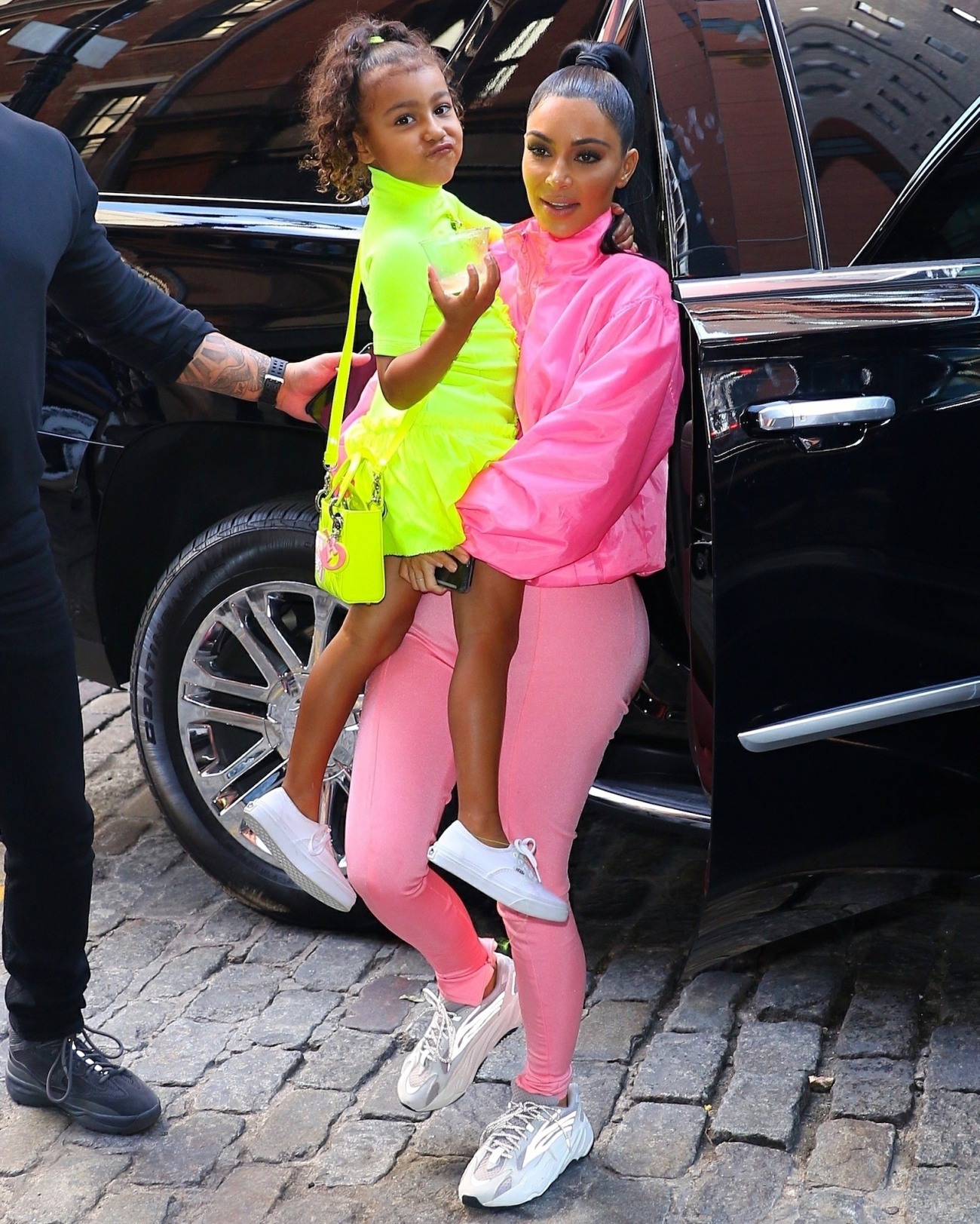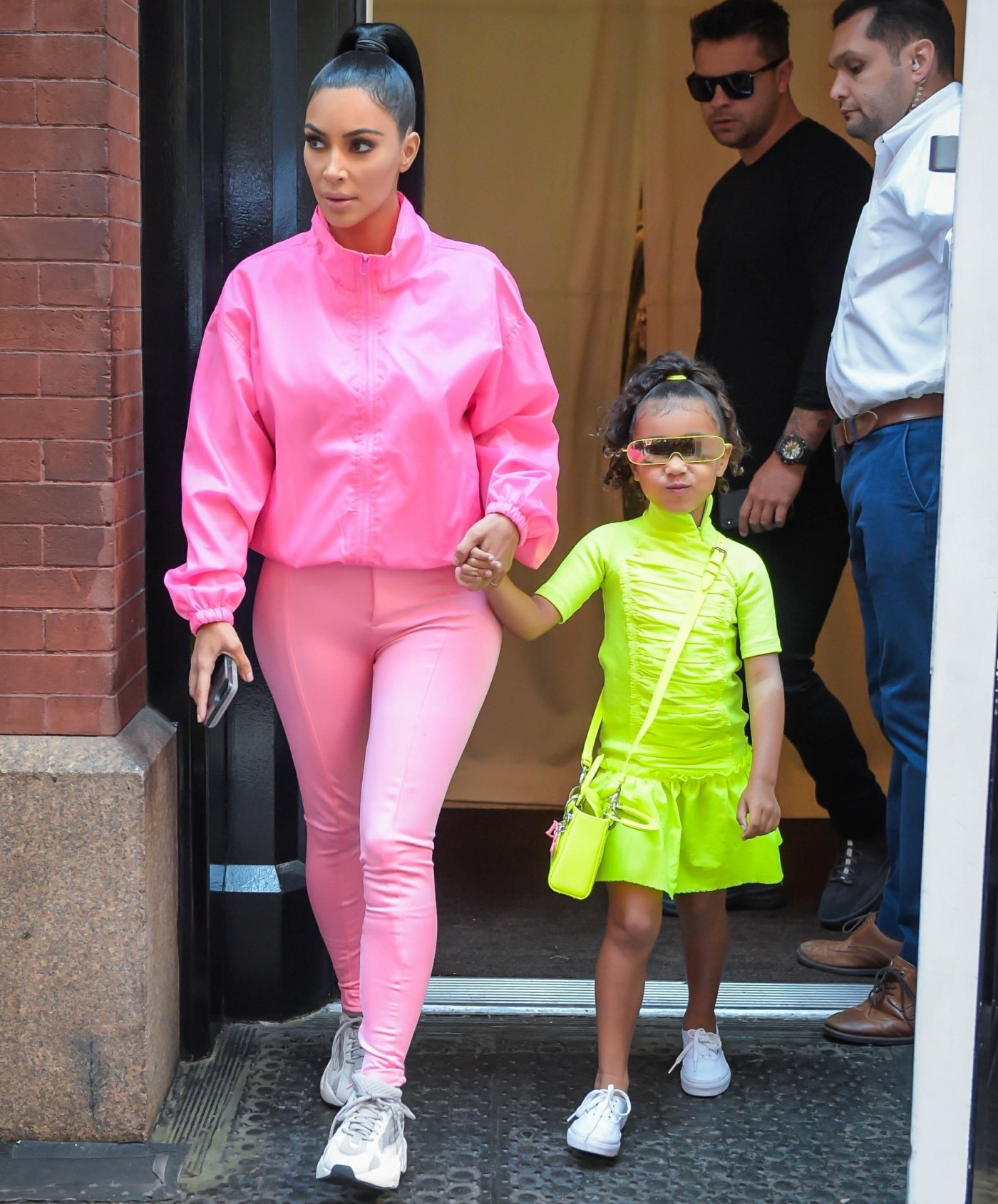 Photos courtesy of Backgrid.