Icon, diva and legend Cher is set to crack the top 5 on the Billboard 200 chart with her latest album of ABBA covers, Dancing Queen. The DVD of Mamma Mia 2 comes out October 23 and the broadway musical based on her life, The Cher Show, debuted this summer. The 72-year-old entertainer is seemingly everywhere – and it's a better world because of this.
Cher talked to Pride Source about her life, music and legacy. In addition to talking about kissing Meryl Streep and what she would wear to Donald Trump's impeachment party ("I'll just wear a white wedding dress. And a veil."), she discussed earning icon status among the LBGTQ community. Here are some highlights:
On choosing ABBA's peppy tunes over darker material more in tune with our "current plight":
We don't need that right now! We need ABBA right now! If anything, we need to not be brought down because everything is so terrible. I was just talking to this one boy who came in and he was asking me what did I really think and I said, "Babe, I think the picture's bleak. I think everyone's gotta vote."

On becoming a gay icon:
I don't think I was when I was with Sonny. I think it happened on "The Sonny and Cher Show" (which ran from 1976-1977), somehow. I don't know – I don't know how that happens. I mean, how does it happen? I have no idea! It's just like, we made a pact and we're a group and that's it.

From icon to ally:
I really don't know if there was a moment. I'm not sure there was a moment; I'm not sure what it was. I just feel that, probably, there was a moment where guys thought I was just one of you. It's like, there's a moment where you're either part of the group and you're absorbed into the group and people love you as part of the group, or they don't even know you're alive, you know? Gay men are very loyal.

Look, I have a friend (makeup artist) Kevyn Aucoin – he's dead now – but he told me when he was young, he was growing up in some place in Louisiana and said how horrible it was to have to hide and be frightened, and he said he loved listening to Cher records. I think that's a dead giveaway! Haha! If you want to hide being gay, do not buy Cher records!

On the loyalty of her fans:
There's been sometimes where I was just, you know, heartbroken about things, but it always gives you hope when there are people who think that you're cute and worthwhile and an artist. It's a great thing to have in your back pocket.

On her outspokenness getting her into trouble:
I think it was my fingers that got me into trouble last time. I had to delete a couple of things that I tweeted, which now what I do is: If I'm gonna just go off on a rant, I do it first, I look at it, I delete it, but I take a picture of it first and then I have it. Then I decide if I really wanna put it on my Twitter or if I really wanna tweet it – or if I got it out of my system. I said something that I thought was really funny but obviously the people on Trump's side didn't feel it was funny and I got so much sh-t that I didn't expect.

On her legacy:
You know, I don't really think about it. The only provision I've made is: I want all my friends and family to go to Paris and have a big party. I'm gonna fly everybody to Paris and have a big party. But no, I don't think about it too much because it's like, thinking about it can't do me any good. It is what it is, and to think about it, what will that get me? Kind of nothing. Also, what's really great is there's music left behind and there's film left behind, you know? I'm gonna leave a trail. I'll leave breadcrumbs.
Dancing Queen has been well-received by Cher and ABBA fans alike, and she couldn't be happier, sharing her excitement on Twitter (of course.) It's also sweet to note that Cher's 92-year-old mother, Georgia Holt, is probably still her biggest fan.
Im Happy😍,Thrilled,Shocked😱
,DEE—LIGHTED,🤣Ecstatic,Over The🌛,💃🏻around💃🏻my💃🏻rm🎉
& On & On..Thank you SO MUCH😥4 MAKING THIS THE BIGGEST ALBUM OF MY LIFE💋
A while ago I was thinking🤭"There Are SOO MANNNNY TALENTED YOUNG💃🏻ARTESTS..MAYBE ITS⌛️2 HANG UP MY EYELASHES😔 pic.twitter.com/iL0ZHqVqgF

— Cher (@cher) September 30, 2018
Ok….my 92 yr old Mom just informed me,"Honey…I'm
Streaming you on iTunes…
"You're Amazing…. "yes mom.. How did I know you'd say that"🤔She said to YOUNG BOY next Door.."Have you heard Cher's New album⁉️He Said "No" "Well go listen to it…"You Can stream it on iTunes🙄

— Cher (@cher) October 2, 2018
I know I speak for a lot of people, but please don't hang up those eyelashes yet, Cher, we need your voice and your music in our lives…and there's still a ton of great ABBA tunes you can cover. I'm 100% down for Dancing Queen 2.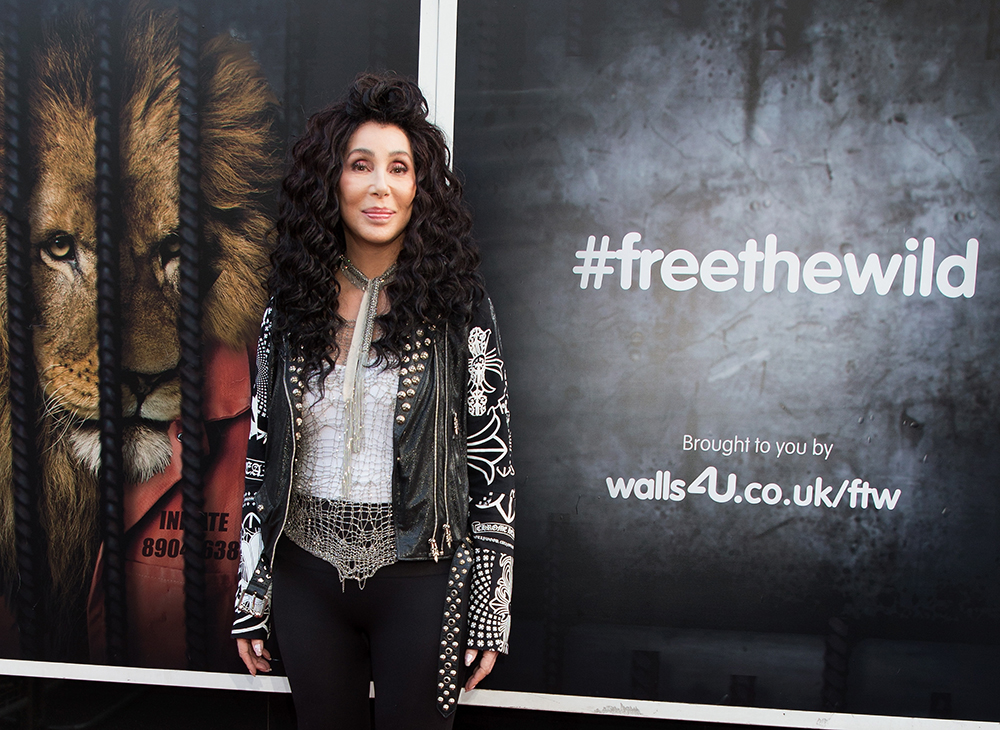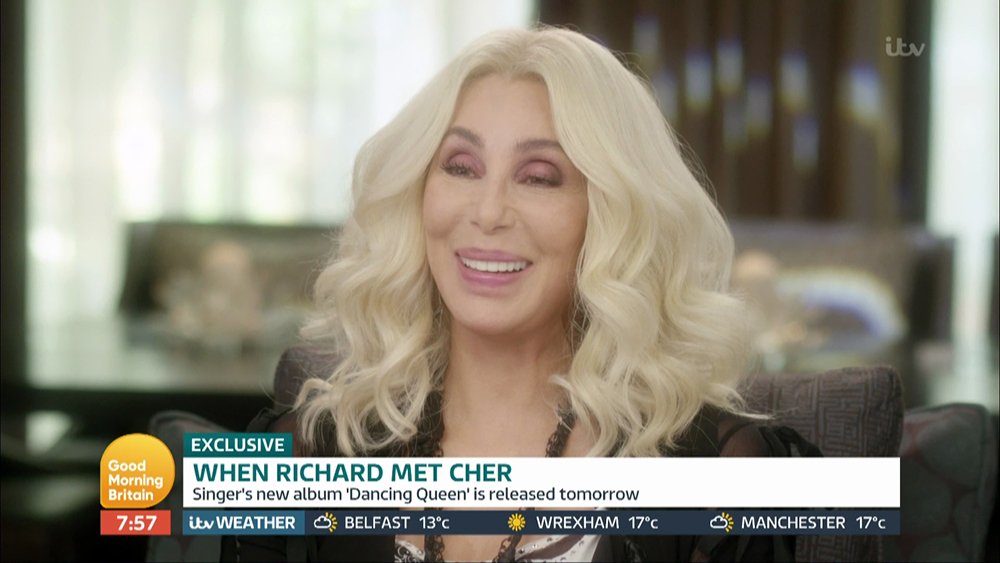 Photos: Getty, WENN