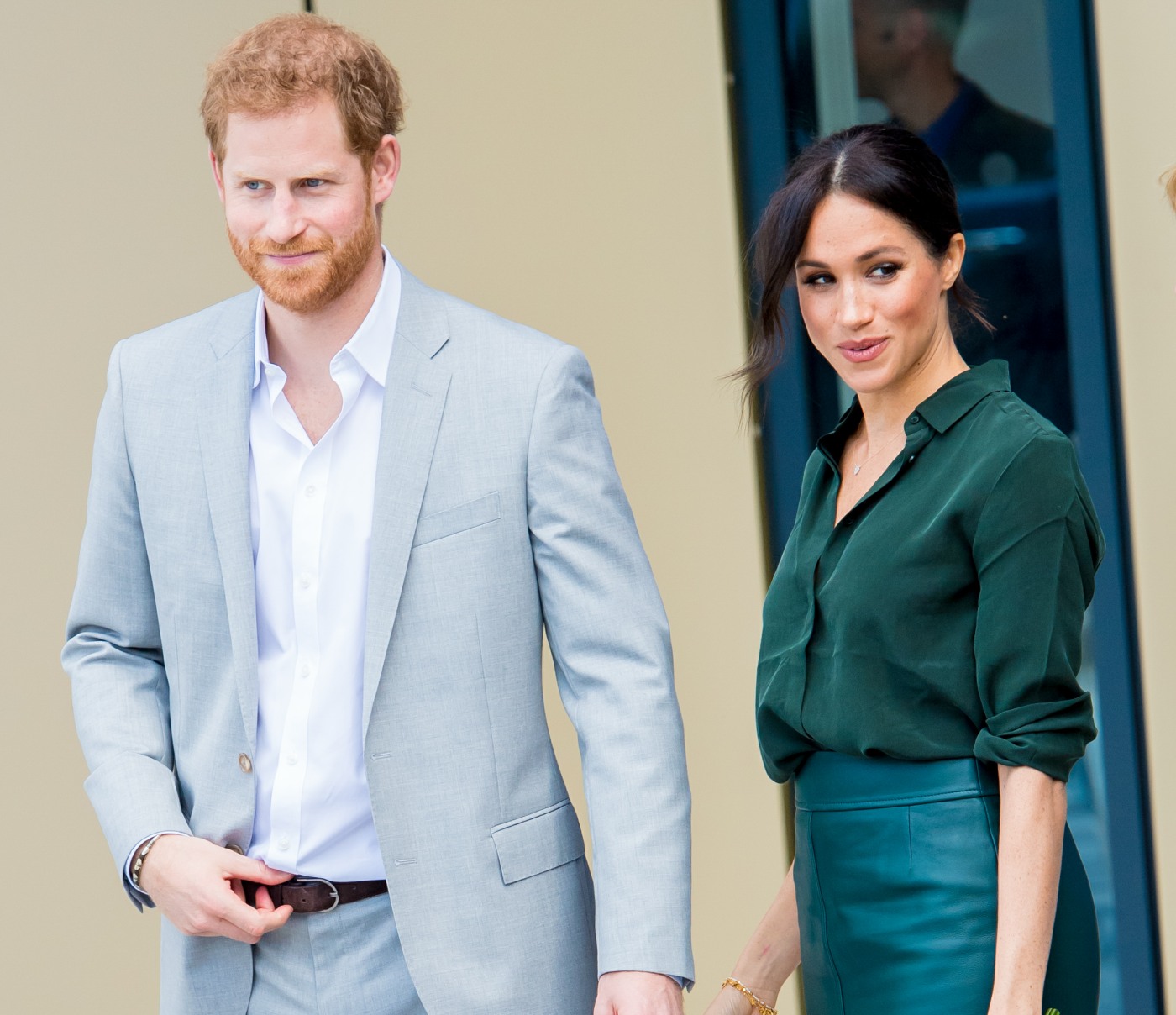 I was sort of frazzled yesterday, so I didn't have the chance to get properly drunk on these photos of the Duke and Duchess of Sussex's visit to their "home county," Sussex. Meghan and Harry had a big day full of activities all around their namesake county, and by all accounts, they were very well-received by all. Even though these were "royal events" and "official events," Meghan and Harry BROKE THE SACRED PROTOCOL repeatedly by showing affection, holding hands, and constantly looking at each other like they wanted to run off to a coat closet for a quickie. It was all pretty great.
Also great? Meghan's outfit, sans the Armani coat. I would have liked the white Armani coat with a different outfit, probably. But I wasn't really feeling it with the green Hugo Boss skirt and the green blouse from And Other Stories. Meghan's look is so much cleaner and cuter without the coat – everything is working. And this skirt is absolutely incredible. Meanwhile, Meghan and Harry made some news about their new dog…
Prince Harry has confirmed he and Meghan have got a new dog – but the Duchess revealed that 'people keep getting her name wrong'. Introducing himself at a youth centre in Sussex, Harry, 34, said: 'My name is Harry, I have two dogs, and my lovely American wife'.

Later, he and Meghan, 37, were presented with a drawing of their beagle Guy, when Harry commented 'No one's even seen our [new] dog.' The Duchess of Sussex then added: 'I know, and they keep getting her name wrong.'

She seemed to be referring to the reports last month the couple had adopted a black labrador called Oz, in addition to Meghan's dog Guy.
So, no one has seen Mystery Dog Sussex and no one knows what HER name is. At least we know it's a girl dog. So if her name isn't Oz, what is her name? Hm. Also: "My lovely American wife." So sweet.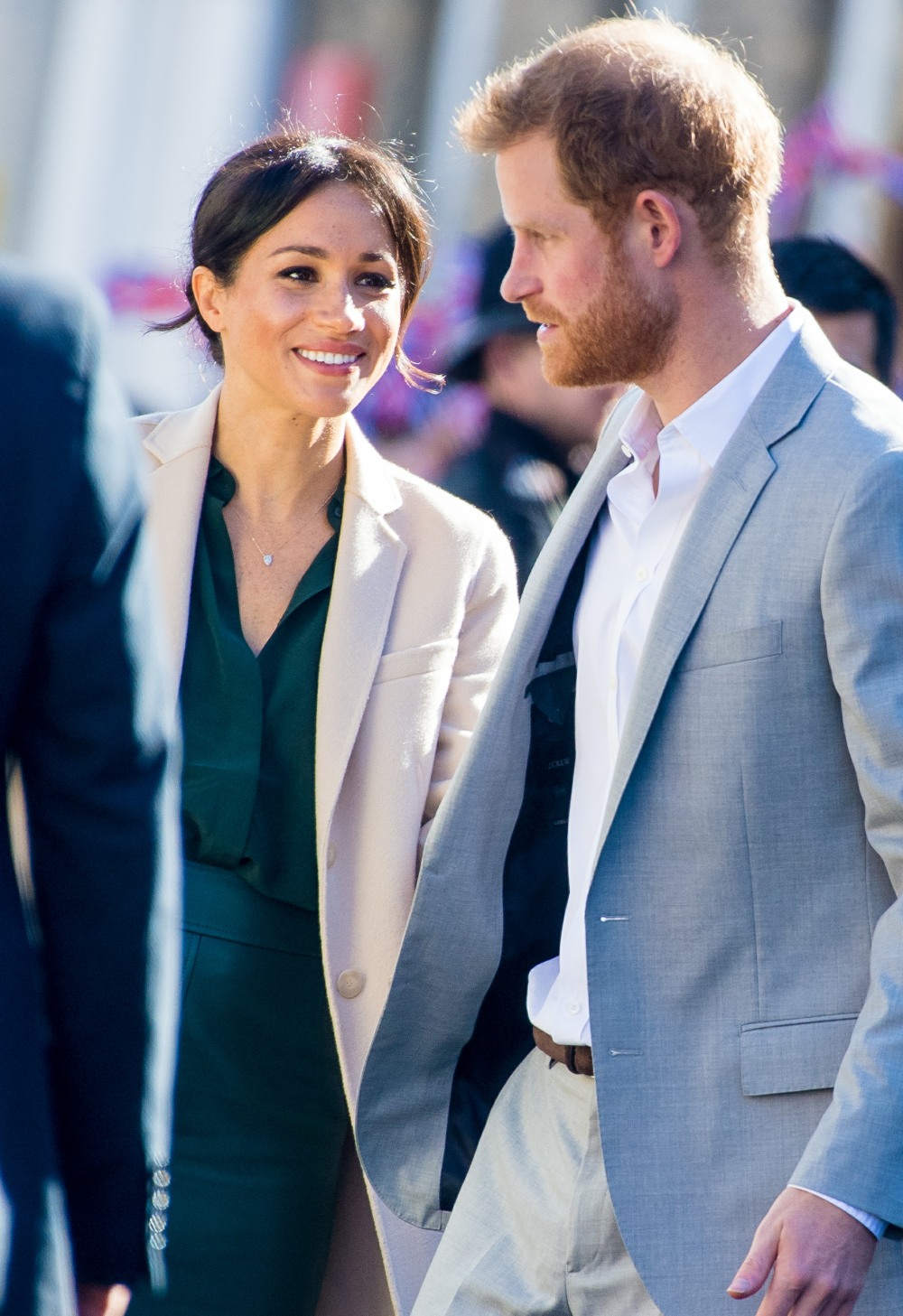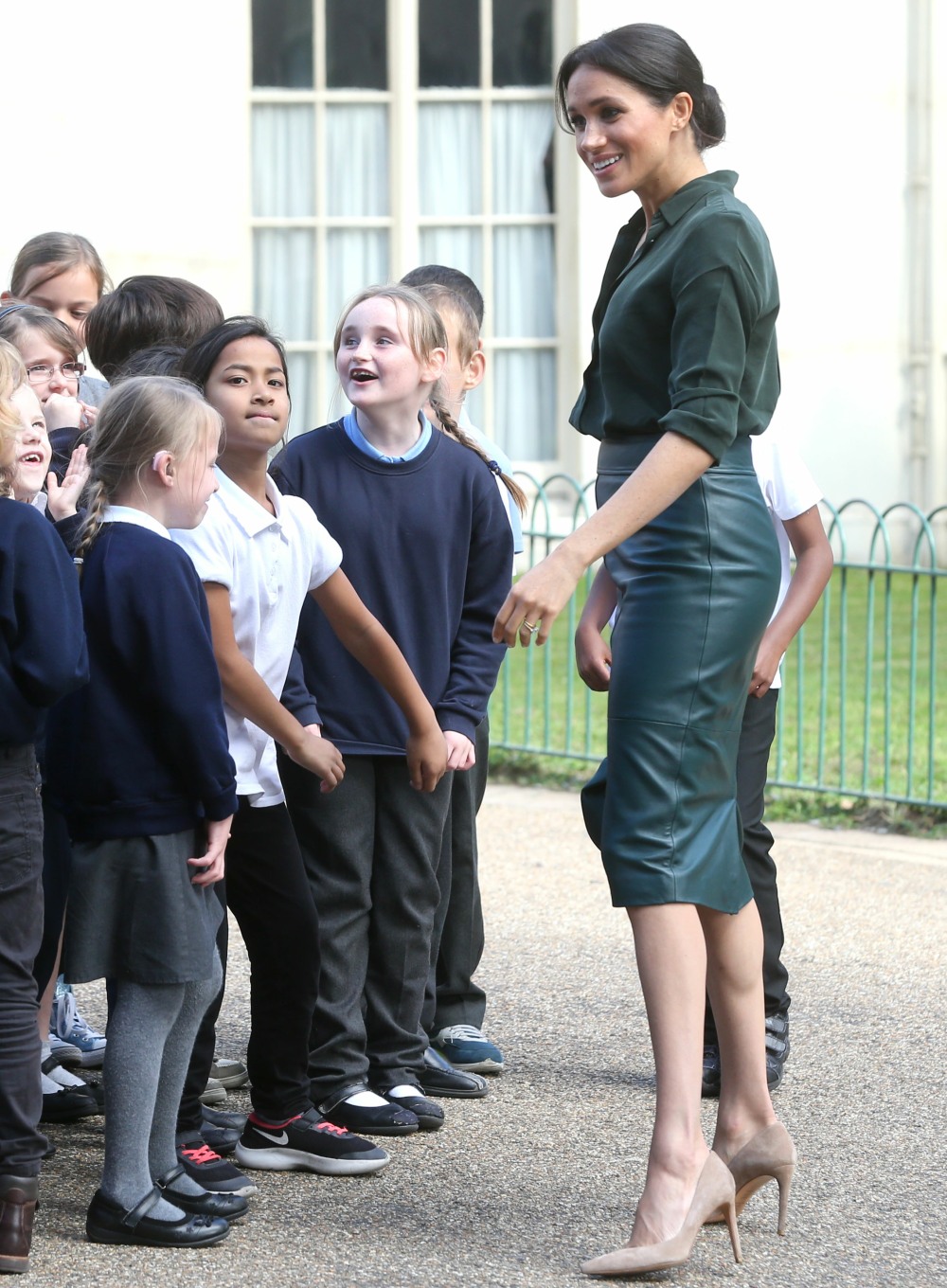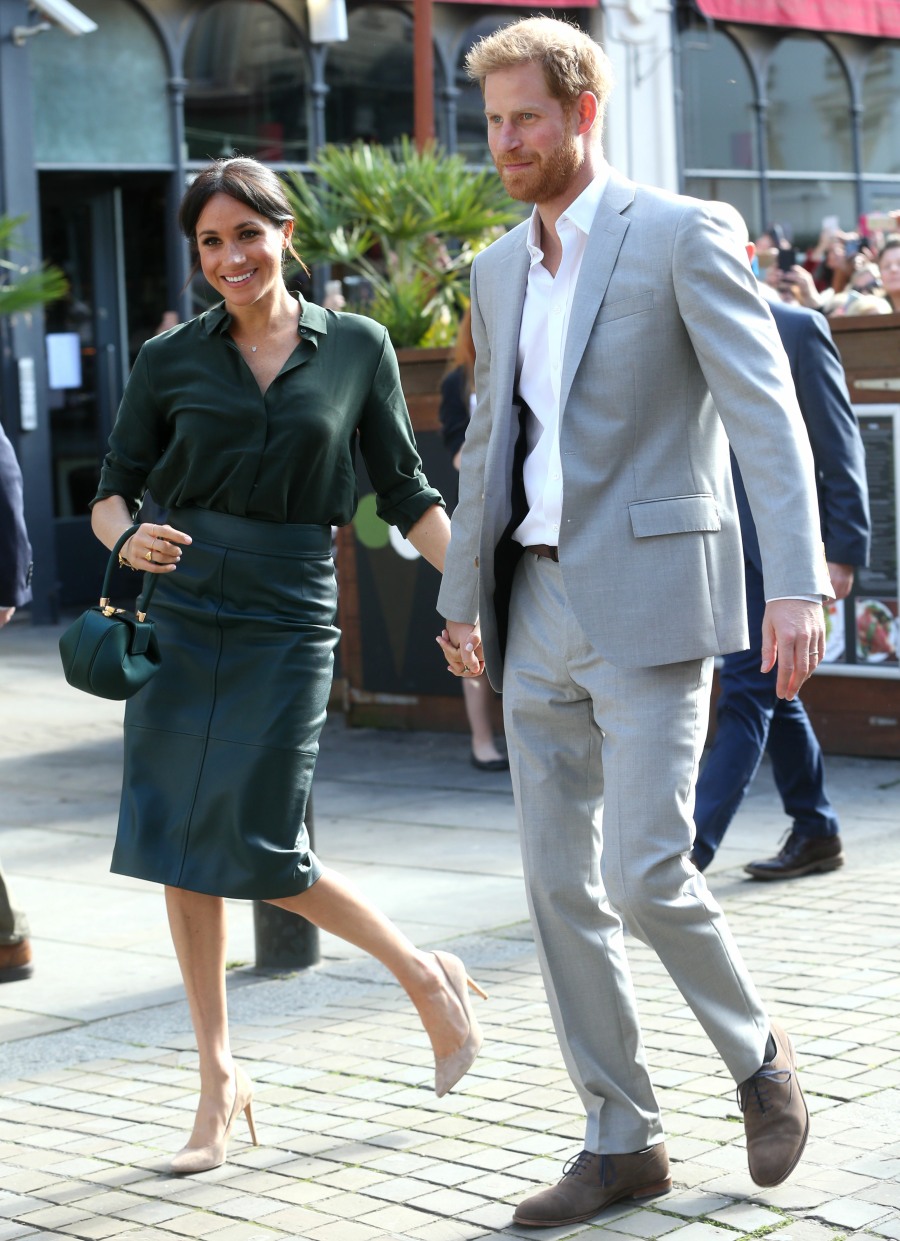 Photos courtesy of WENN.