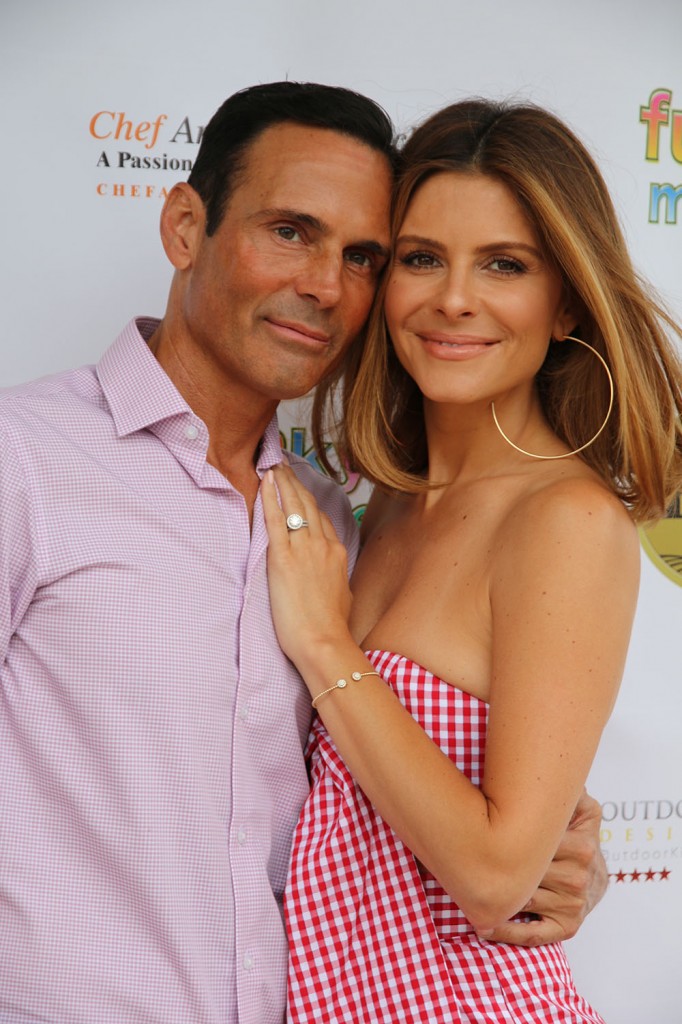 Everybody loves weddings, right? I enjoy them, so I can kind of understand former E! News reporter Maria Menonous' decision to marry her longtime partner, Keven Undergaro, again. I think it's the third, not the second time that's the charm, but, you never know.
The 40-year-old personality and her 50-year-old spouse were first married on this past New Year's Eve during FOX's live coverage. The couple said "I do" shortly before the ball dropped in a freezing cold Times Square with a quickie wedding officiated by Steve Harvey (who was ordained 48 hours prior to the ceremony). They decided to make it legal once more in a celebration in Maria's family's homeland of Greece on Saturday.
Prior to her second big day, Maria told Us Magazine that, "It's gonna be a wild journey," adding "Trying to plan something internationally when your dad's running the show is a reality show." She describe her dad as a "bridezilla," and admitted that, "I just have decided I'm gonna drink heavily to get through. By the time I land, I'm gonna be nip queen."
Maria, who was wed in a beautiful lace gown from the Atelier Pronovias 2018 Collection for wedding #1, opted for lace again. For her second wedding she was in for an off-the-shoulder lace creation from designer Celia Kritharioti, who also used silk organza, hand-painted flowers and a veil made from silk tulle to complete the look. The designer posted a photo from one of the fittings and congratulated the couple.
Maria and Keven had a festive rehearsal dinner on Friday night at Museum Restaurant where they shared a traditional Greek dance known as a zeimpekiko. For the festivities, Maria wore a forest green Veronica Beard dress and Stuart Weitzman heels. She posted the look on Instagram with the caption, "Time for some fun! #preweddingparty." I love that dress.
Before the ceremony, Maria shared some heartfelt thoughts in a video. She admitted:
"I've been planning this for maybe a month but really been planning this for a long time in my heart because I always wanted to return to Greece and do our wedding here. Greece means so much to us and our village and our roots and I'm so beyond thankful to all of our friends who put this together."

"Honestly, I feel like the luckiest girl in the world. I have the best husband, I have the best family, nothing is without its problems and nothing's perfect but I am so blessed and so so happy today that we get to do this amazing wedding in this beautiful village that I want to move to although I think Keven may divorce me and that would kind of suck."
Maria also posted shots from the ceremony and it sure looked like a great time was had by all. Maria's been through a lot, especially having to deal with a brain tumor at 39. She and Keven have been together for over twenty years, so more power to them.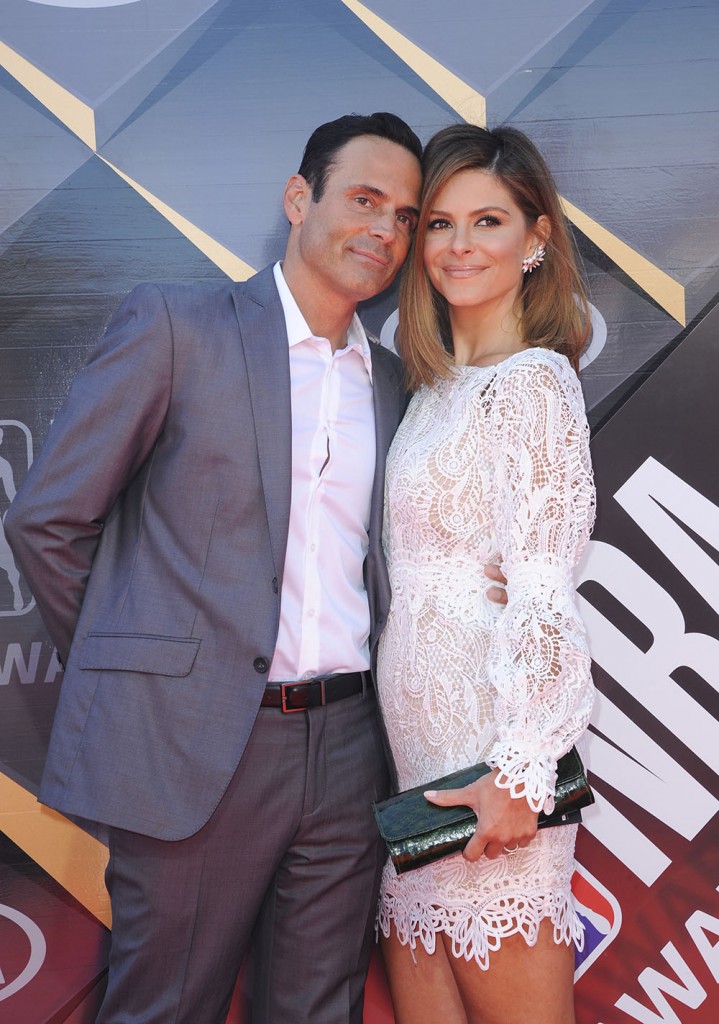 Photos: WENN, Getty, Instagram