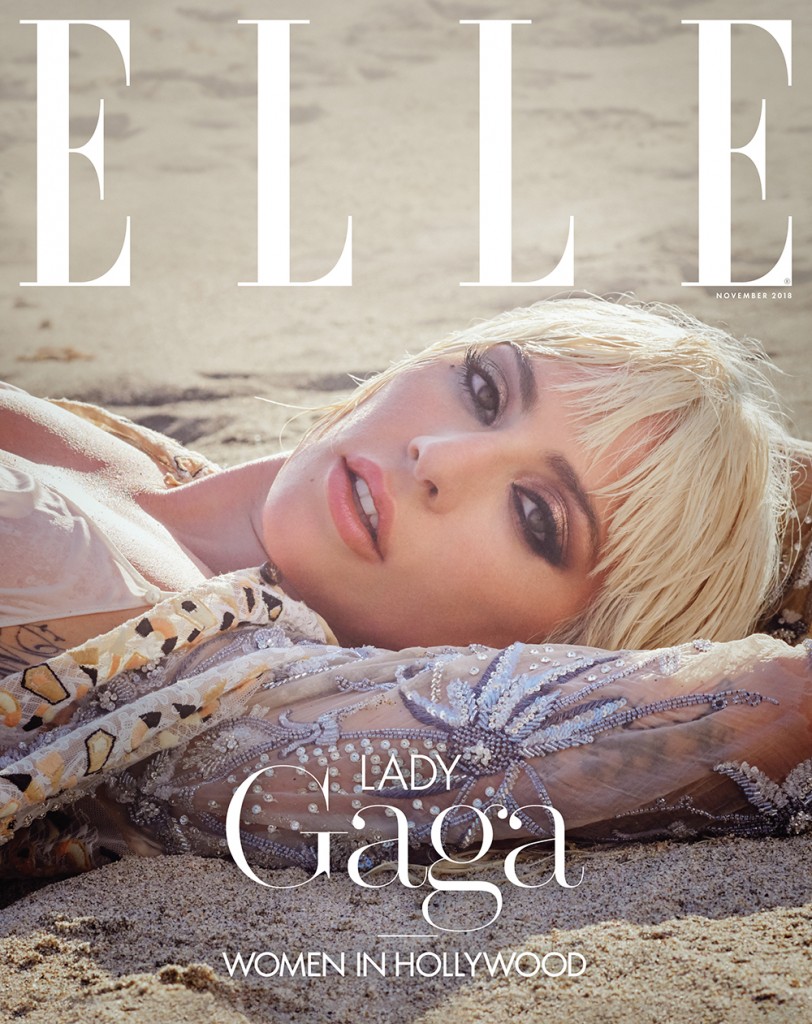 I have already gotten to write about the real star of A Star is Born, so let's talk about Lady Gaga. (Kidding.) The Golden Globe-winning performer has been getting rave reviews for her role and there are no shortage of media outlets who want to talk to her.
Gaga was interviewed for Elle Magazine's November Women in Hollywood issue. While she doesn't come off as old school Hollywood as she did in a recent interview with The New York Times, she still showcased her true star power. We learn that her Mediterranean-style mansion, once owned by Frank Zappa, has an eight-horse stable, a dressage rink and a bowling alley as well as an Italian poster for the Judy Garland version of A Star is Born given to her by boyfriend Christian Carino.
While remaining guarded about her personal life in the interview, she shared that "The character of Ally is informed by my life experience. But I also wanted to make sure that she was not me. It was a cadence of both." Here's more of what she had to say.
On the price of stardom: "Success tests relationships. It tests families. It tests your dynamic with your friends. There is a price to stardom. But, I can't make music or act without using and accessing the pain that I have in my heart. I mean, what better place to put it? Otherwise, it's of no good use."
 
On drawing on her own insecurities as an actress to portray an unknown singer: I will never forget the first scene we did together in this Mexican restaurant. Bradley got some tacos and brought them to the table. Then he said something to me, but it wasn't what was in the script, and I didn't know what to do, so I just said my line. Then he said something else, and I didn't know what to do because I thought I was just supposed to be saying what was on the page. So I just said another line—the next line. Seeing that I wasn't going off-script, he said, 'Are you okay?,' and I just started to cry."
Gaga is also using her notoriety for a good cause. On Wednesday, The Guardian published a op-ed piece written by Gaga and World Health Organization director-general Tedros Adhanom Ghebreyesus discussing the suicide crisis. In it, she wrote that "Suicide is the most extreme and visible symptom of the larger mental health emergency we are so far failing to adequately address." And, with an estimated 800,000 people losing their lives to suicide this year, it's time to take a new look at helping those struggling with mental health issues. She wrote, "Stigma, fear and lack of understanding compound the suffering of those affected and prevent the bold action that is so desperately needed and so long overdue."
I'm so glad that Lady Gaga is using her fame to help get the word out about suicide and encourage people to "be part of a new movement" to fight it. She's a winner in my book for that alone, but, as we all know, she'll most likely be recognized for her hard work come Oscar time.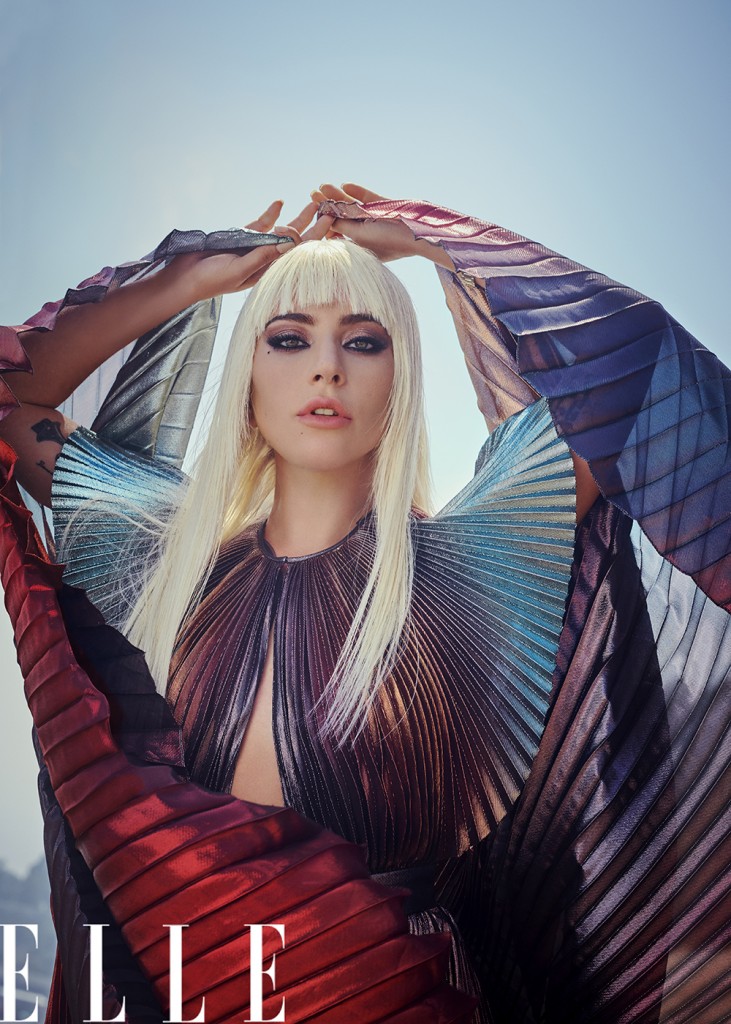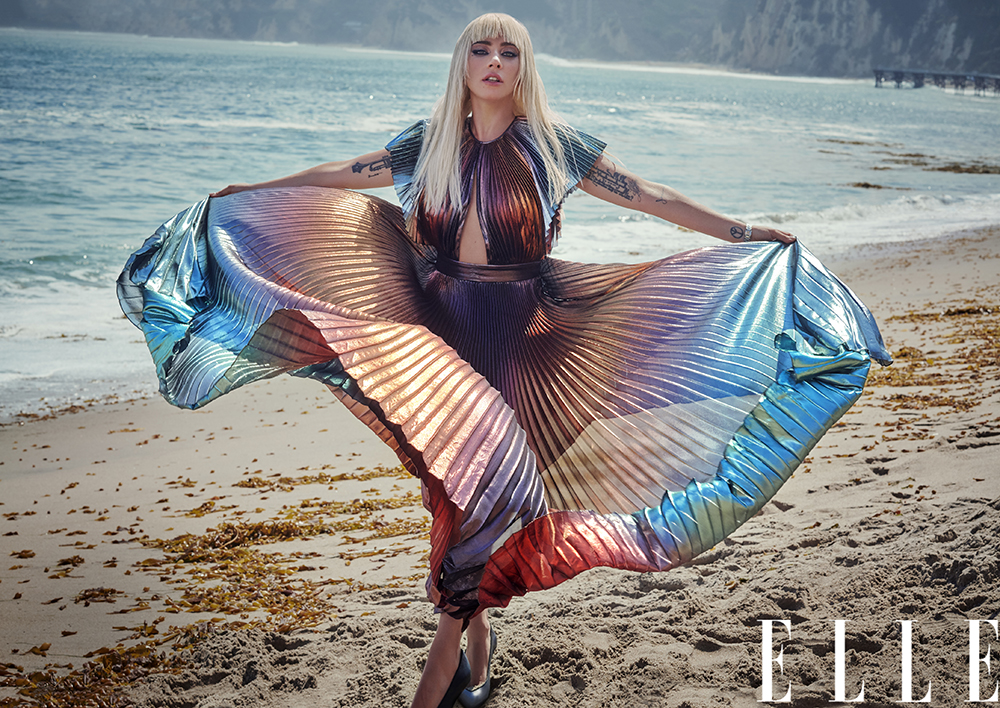 Photos: Elle/Ruth Hogben and Andrea Gelardin. Received via email from publicists