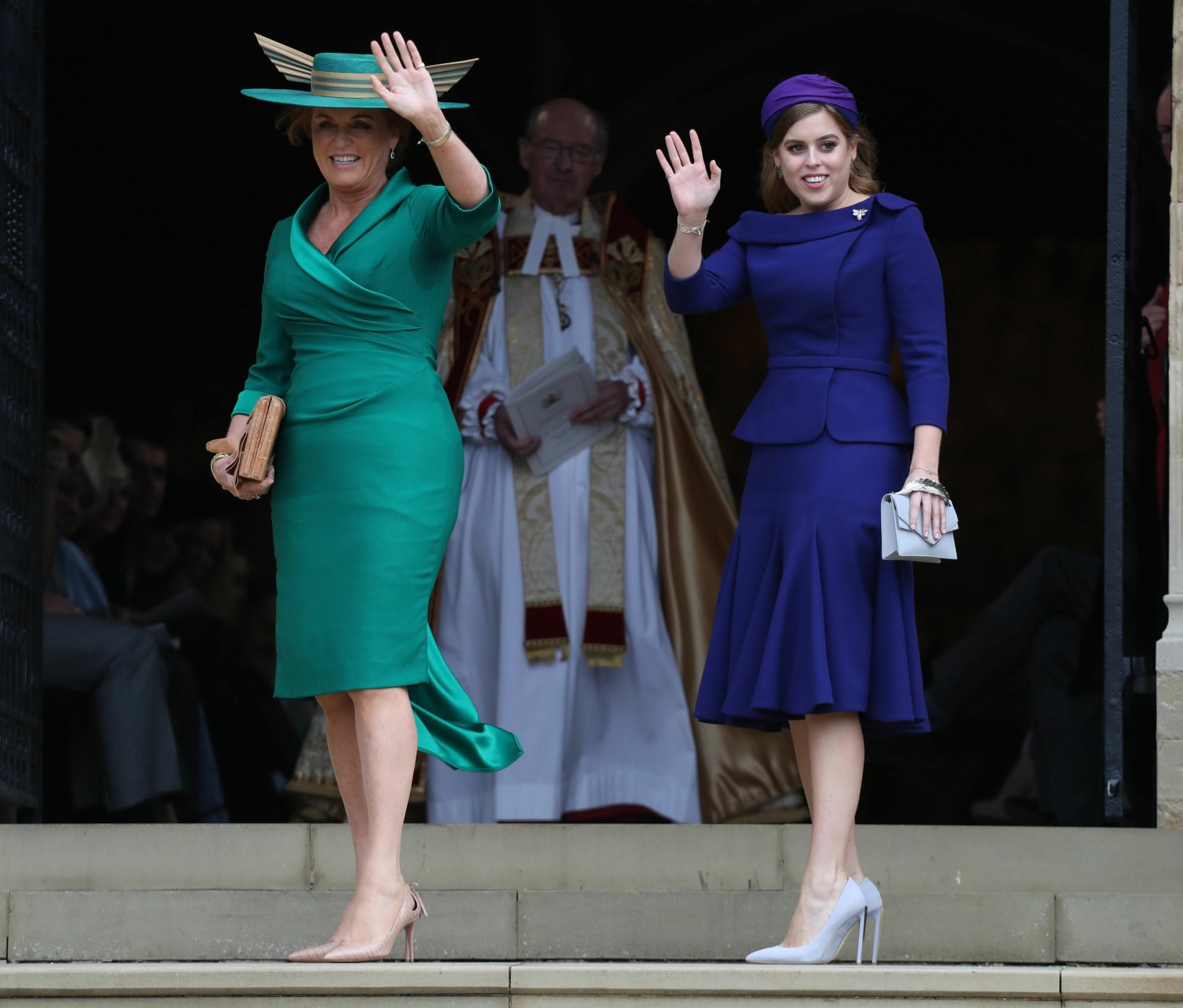 Did anyone else find it odd that Princess Eugenie made a big deal about how Princess Beatrice, her sister, was going to be her maid of honor, and yet Beatrice didn't have a role in the wedding beyond doing a reading? It was strange, right? I guess I wasn't expecting Beatrice to go Full Pippa and wear a white dress and handle all the kids, but I thought she would be more wedding-y, and more involved. Instead, Beatrice arrived with their mom, Sarah Ferguson (the Duchess of York) and they walked in together.
Beatrice wore a brilliant sapphire/amethyst-colored Ralph and Russo dress, with a headband by Sarah Cant. Sarah wore a green dress by Emma Louise and a hat by Jess Collett. I was a big fan of Beatrice's whole look, although I didn't think she looked like a "maid of honor." Still, she was beautiful and the dress was great. Sarah, on the other hand… no. The green was such a strange shade, and the hat was flat-out awful. You could really tell that Sarah was SO HAPPY to be there, and to be part of the "royal fold" once again. There was a lot of shade for her from the wedding commentators.
Beatrice's little brooch was one of my favorite pieces of jewelry from the day. So cute!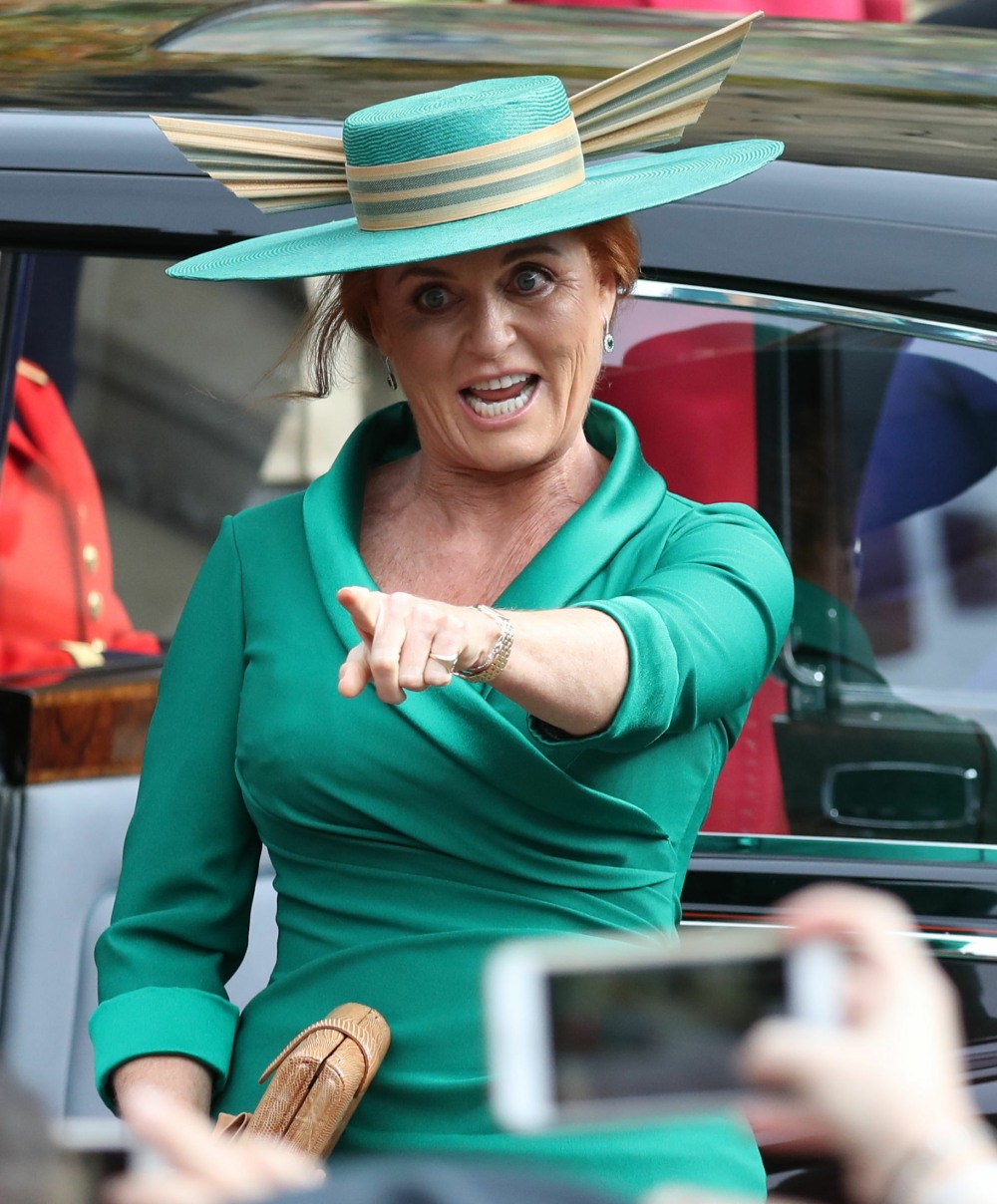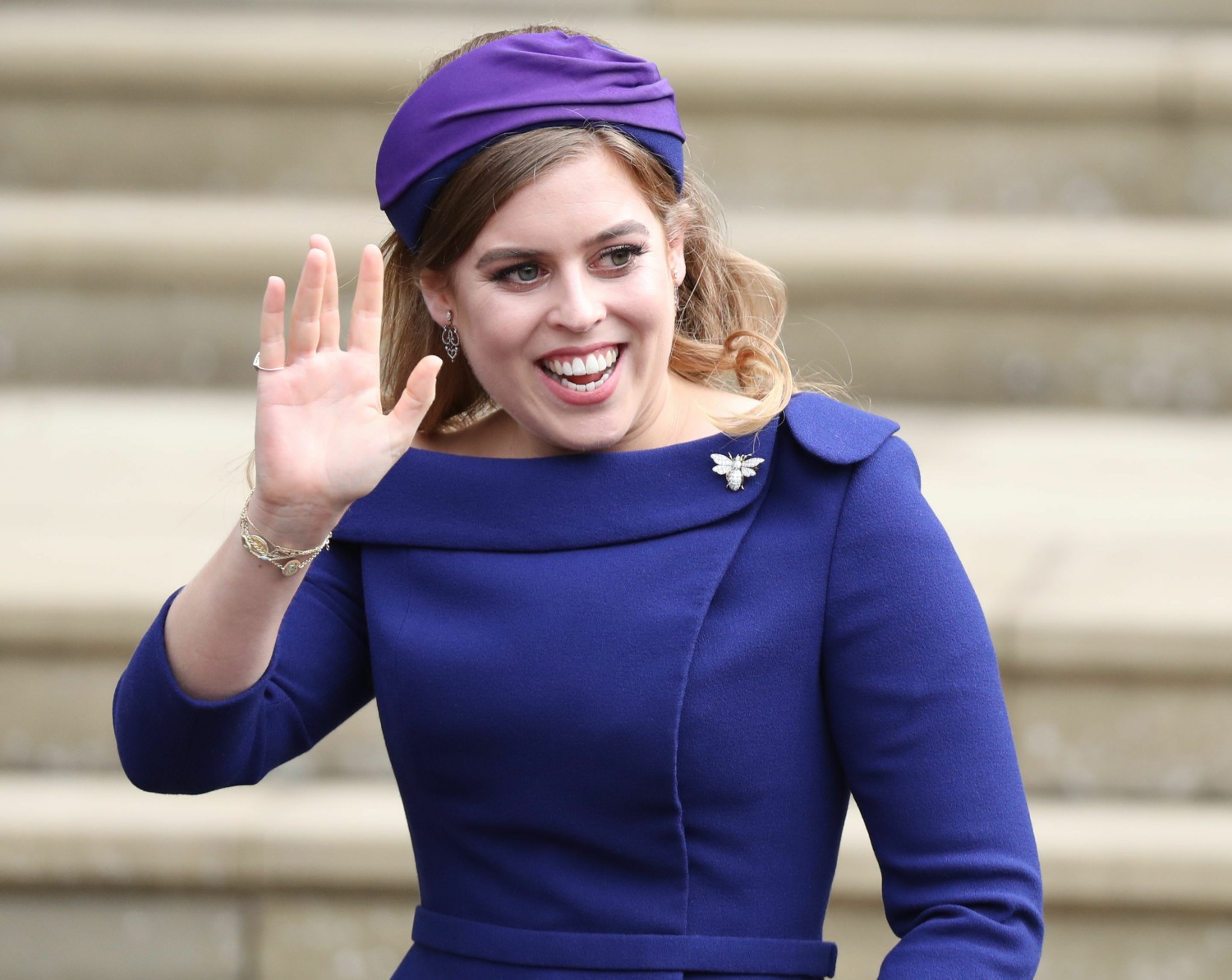 Photos courtesy of Avalon Red, Getty.