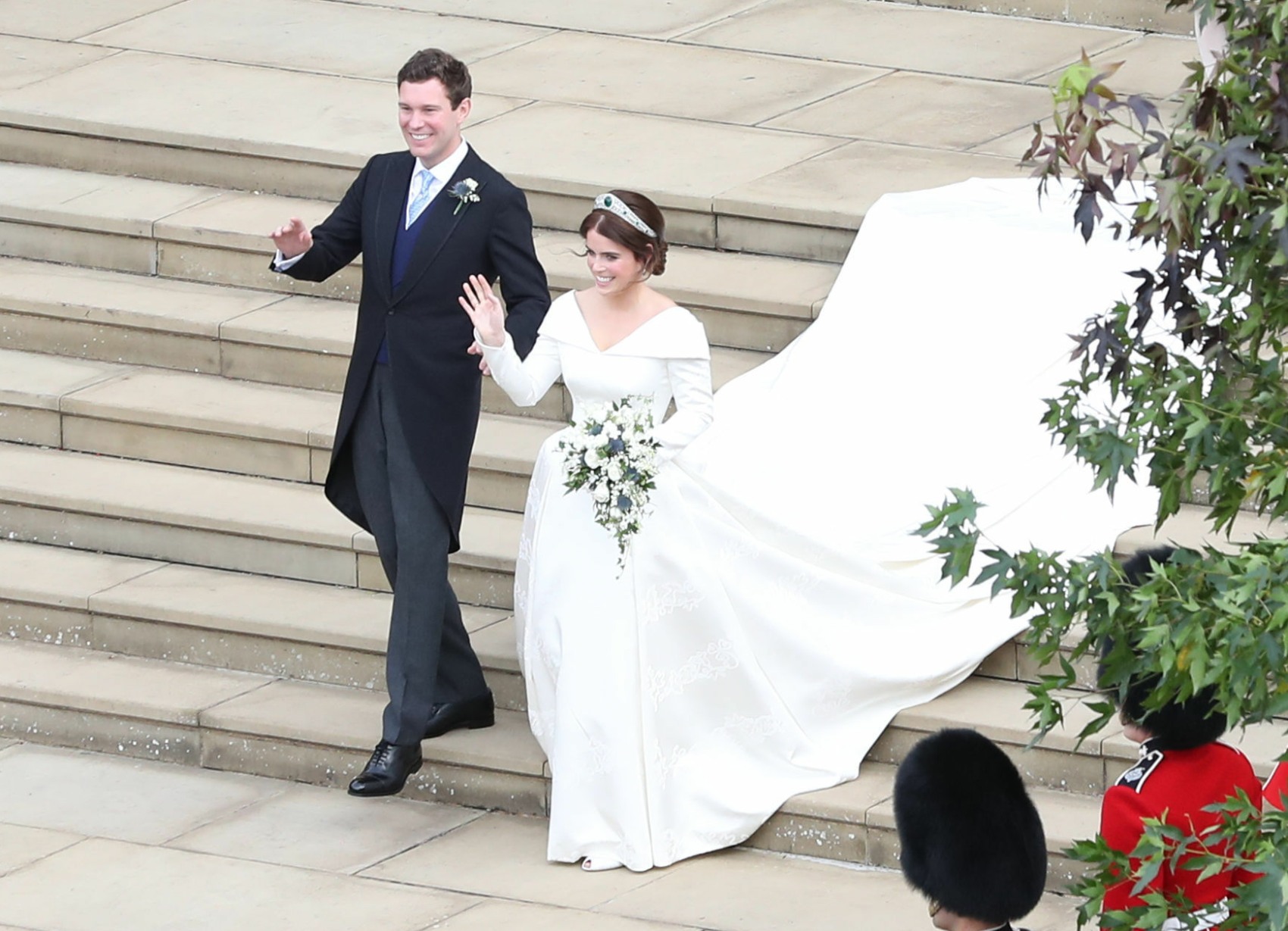 Princess Eugenie was such a beautiful bride! She was conservative and traditional, but there were some "twists" on tradition that won me over too. Eugenie's wedding gown was by Peter Pilotto, a designer who was not on ANY of the short-lists. No one versed in royal wedding gossip had even mentioned Pilotto as a potential designer (Pilotto designed this jointly with Christopher De Vos, for what it's worth!). I'm so happy that she was able to pull off that surprise. The gown itself was well-made and pretty – the cinched waist, the off-the-shoulder and the peak of her shoulder blades, all of the made me happy. It was said that Eugenie wanted to show her scoliosis scar on her back, so she could normalize it. I barely even noticed the scar, honestly. My least favorite part of the gown was the detailing on the shoulders, like the little fabric foldover. I thought that looked dated.
Eugenie didn't wear a veil, which surprised me! I thought every "traditional" bride had to wear a veil. I think this too was about her scoliosis scar – she didn't want to hide her back behind a veil, plus the back of her gown was gorgeous – I would argue that the back of her dress was more interesting than the front, honestly. Eugenie did wear a tiara, which some people were not expecting. She borrowed one of her grandmother's most beloved tiaras, the Grenville Emerald tiara. It's also called the Boucheron tiara, or the Grenville Emerald Kokoshnik. I think once the tiara was chosen, Eugenie probably decided to for-sure forgo a veil, just to highlight the tiara even further. I also liked that she did a somewhat messy bun, like Meghan!
Eugenie's diamond drop earrings were a wedding gift from Jack Brooksbank, who looked like he was as nervous as a cat. Eugenie was the calm, happy one – she was absolutely beaming at him throughout the wedding service, and he was just trying to stay calm and not fidget. The wedding service was very sweet.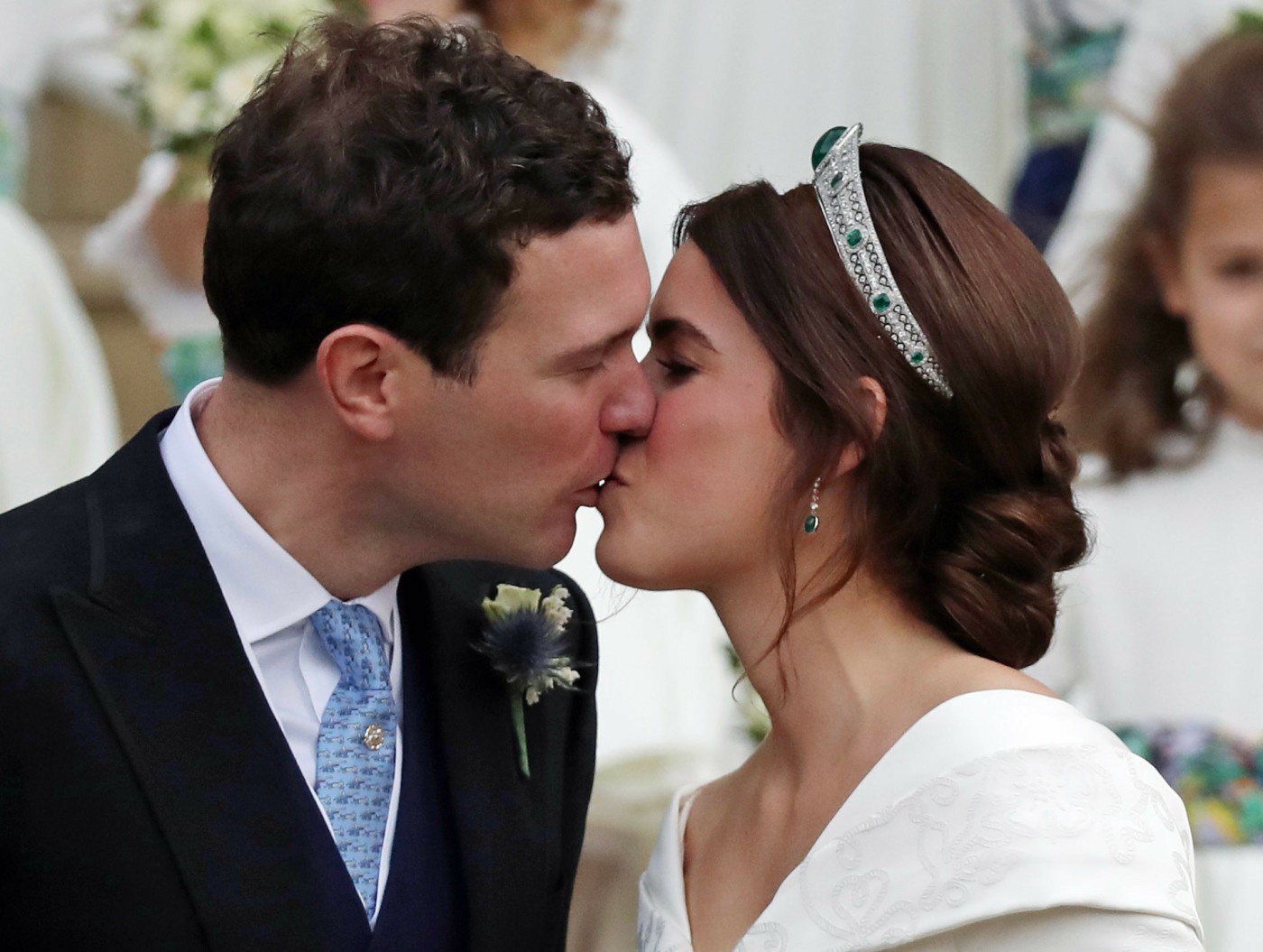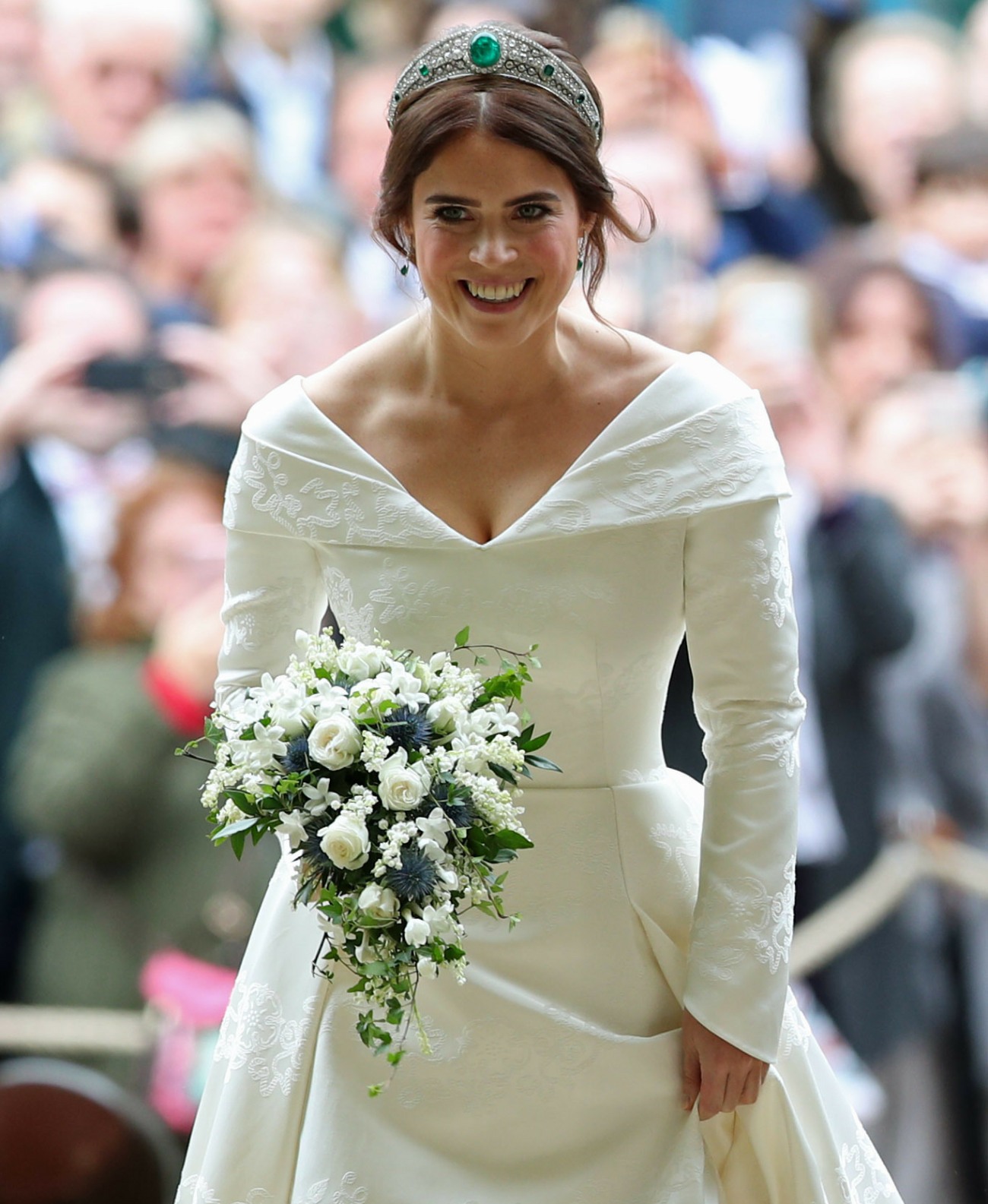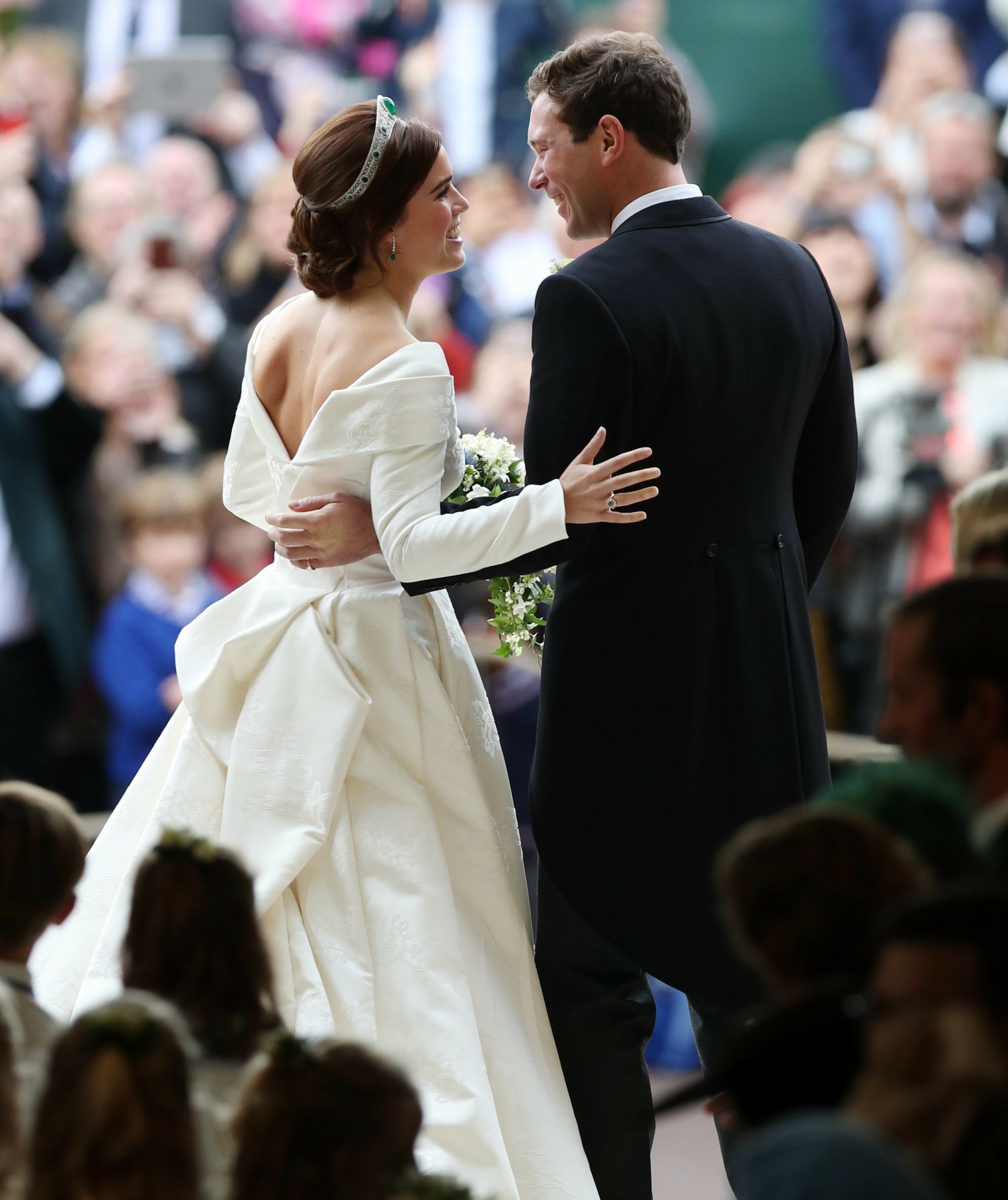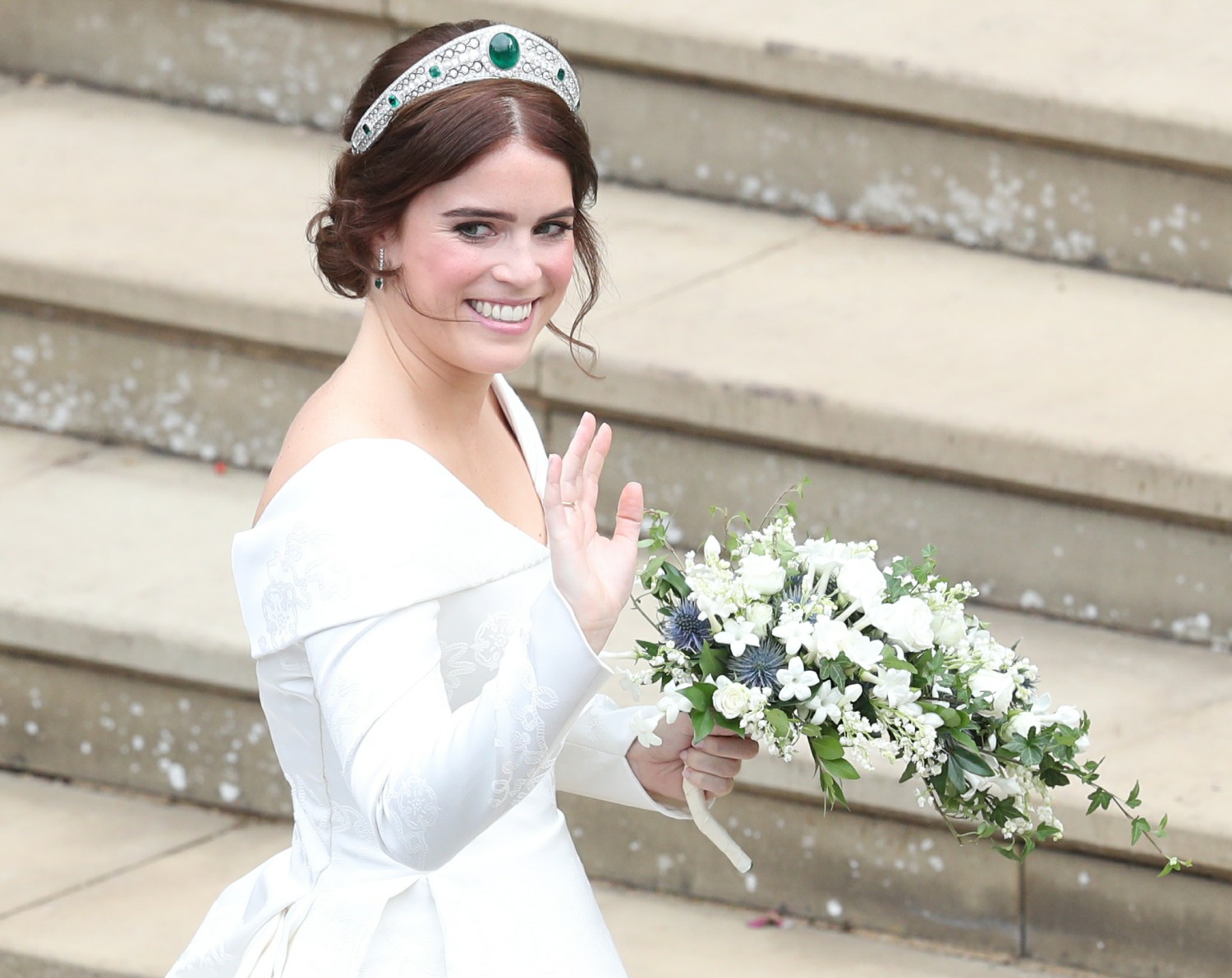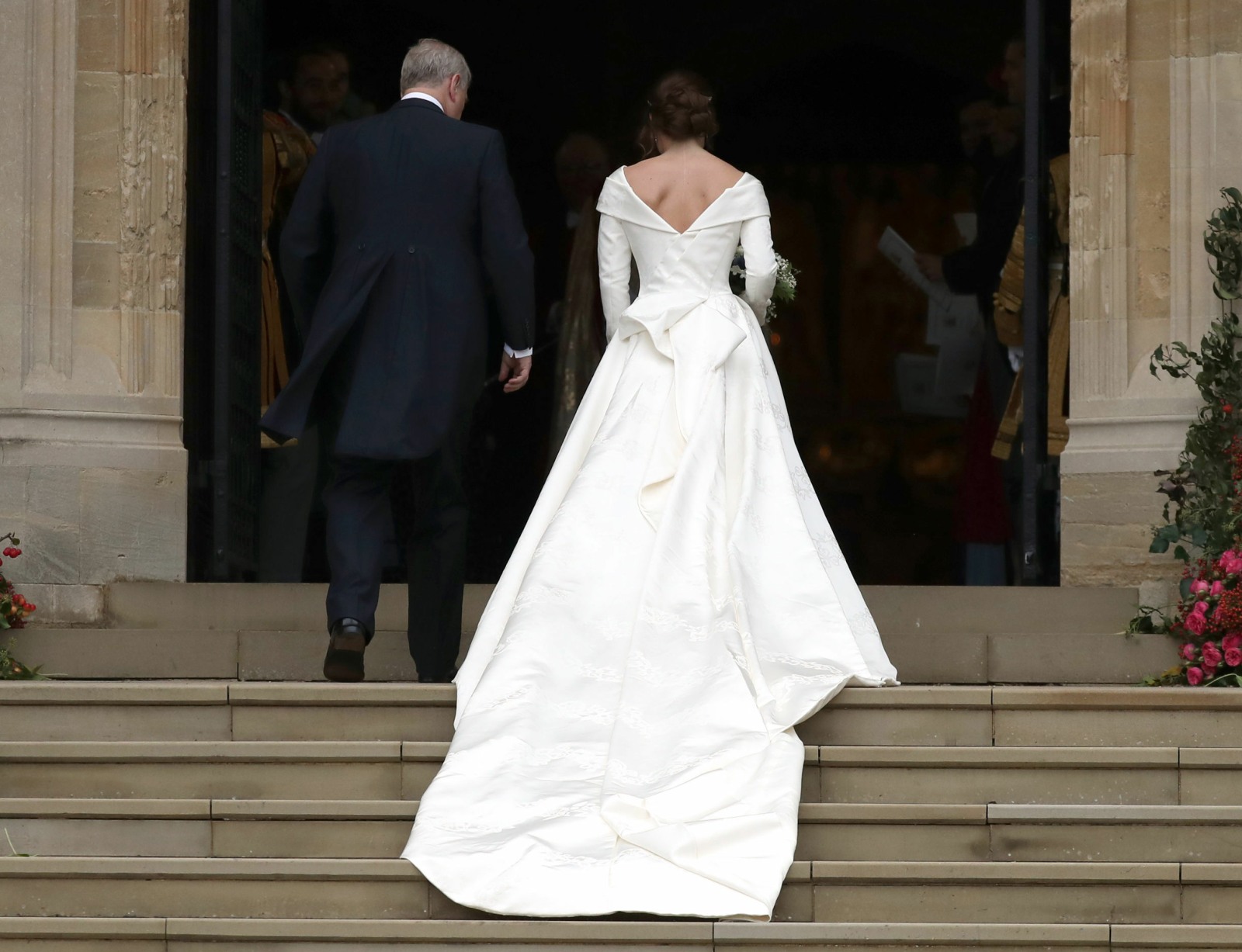 Photos courtesy of WENN, Avalon Red.