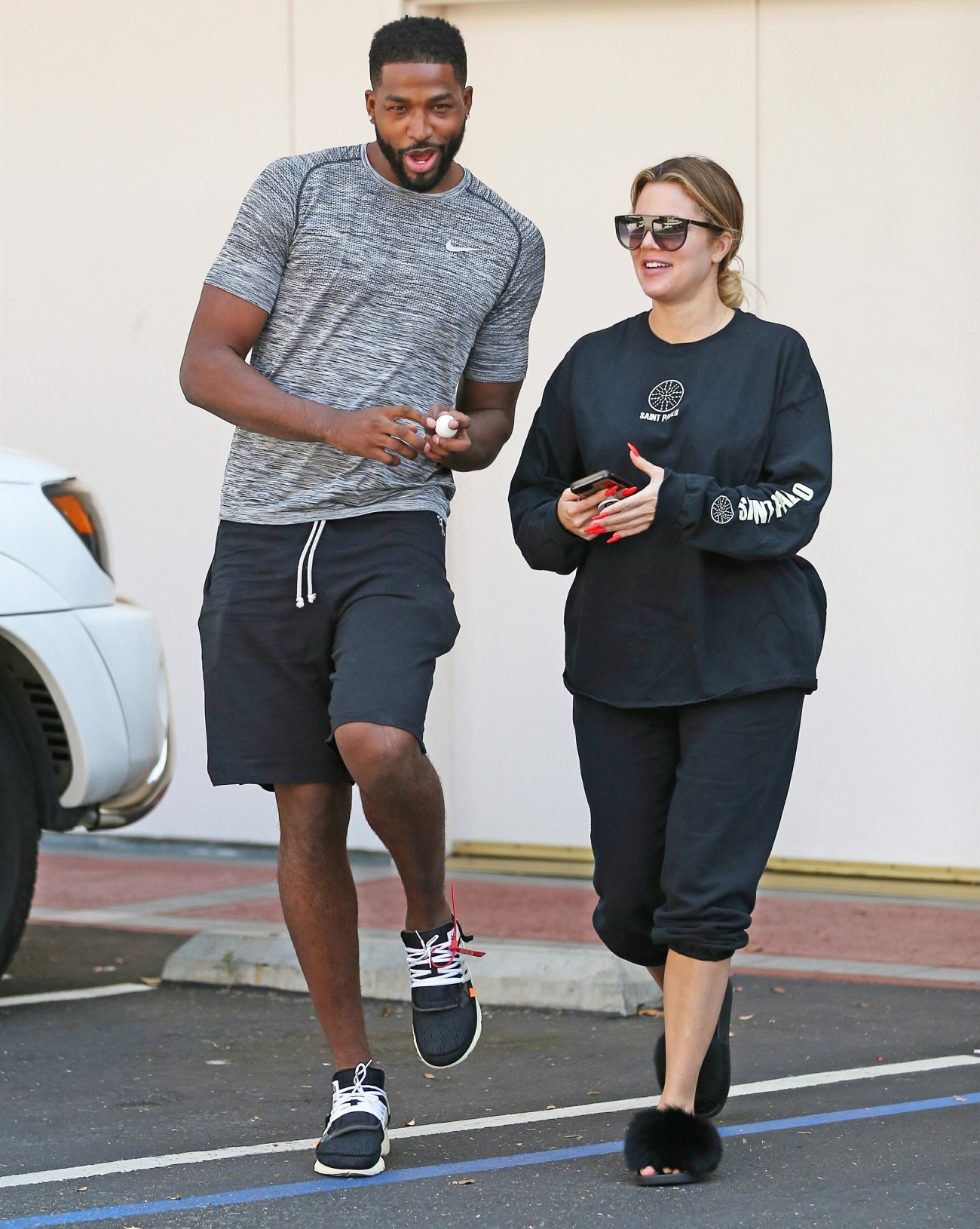 Real question: do you think Tristan Thompson has ever been truly faithful to Khloe Kardashian? He was in a relationship when he met Khloe and I believe there was probably a small window where Khloe was the only person he was seeing, towards the beginning of their relationship. But I genuinely believe he cheated on her throughout her pregnancy, just as I believe that Tristan has been hooking up with other women (in various ways) since Khloe gave birth to baby True. It has seemed like Tristan has been waiting for Khloe to simply dump him, and he's been waiting for months. Khloe keeps clinging to him and no one knows why, other than the "she's a doormat who needs to love herself" reason. Anyway, sources are really trying to convince people that Khloe might be over it. I'll believe it when I see it. Some highlights from this very detailed People Magazine story:
On Khloe's home life: "Khloé is stable, content and very happy with being a mom and with how things are going with True," a Kardashian source tells PEOPLE. While Kardashian is thriving in motherhood, it seems her romantic life remains fractured. "As for Tristan, things are still quite up in the air between them," the source shares about the couple. "Things seem more unstable in the relationship right now. But she's taking it all in stride."

What's up with Khloe's cryptic messages: Throughout the past week, Kardashian has been posting cryptic messages on her Instagram account — and is spurring speculation about where she and Thompson currently stand. On Friday, exactly six months after True was born and half a year since Thompson's scandal, the E! personality reflected on the past year. "In 6 months time you can either be in the same place or a better place," she posted on her Instagram Story. "Focus everyday on improving your Health, Wealth, and Happiness. It will take time but you can make it happen." In a second post, Kardashian shared, "You become a master of your life when you learn how to control where your attention goes. Value what you give your energy and time to."

She's no longer moving to Cleveland? Last week, an insider told PEOPLE that the Keeping Up with the Kardashians star has put her move back to Cleveland on hold and shared that the new mom is still grappling with the aftermath of the cheating controversy. "Her feelings about Tristan cheating is something that she is still dealing with," the source said. "She has good weeks when she is fine about it and weeks when she is upset about it. It's of course difficult to trust someone 100 percent who cheated days before he was about to become a dad."
So Khloe is putting her move to Cleveland "on hold," but she still traveled to Cleveland for a few days without True last week, just to keep an eye on Tristan, really. She's posting cryptic sh-t on IG, and sources say the relationship is up in the air. My guess is that Khloe is slowly coming to the realization that this isn't going to have a happy ending, but she's dragging her feet about what to do next. She would rather keep up appearances than actually pull the trigger on a break up. And she's probably tired too – tired of trying to keep some kind of lojack on Tristan, because of course she doesn't trust him and of course she has good reason not to trust him. What's the point of all this? I don't know. A soap opera storyline for a reality show, maybe.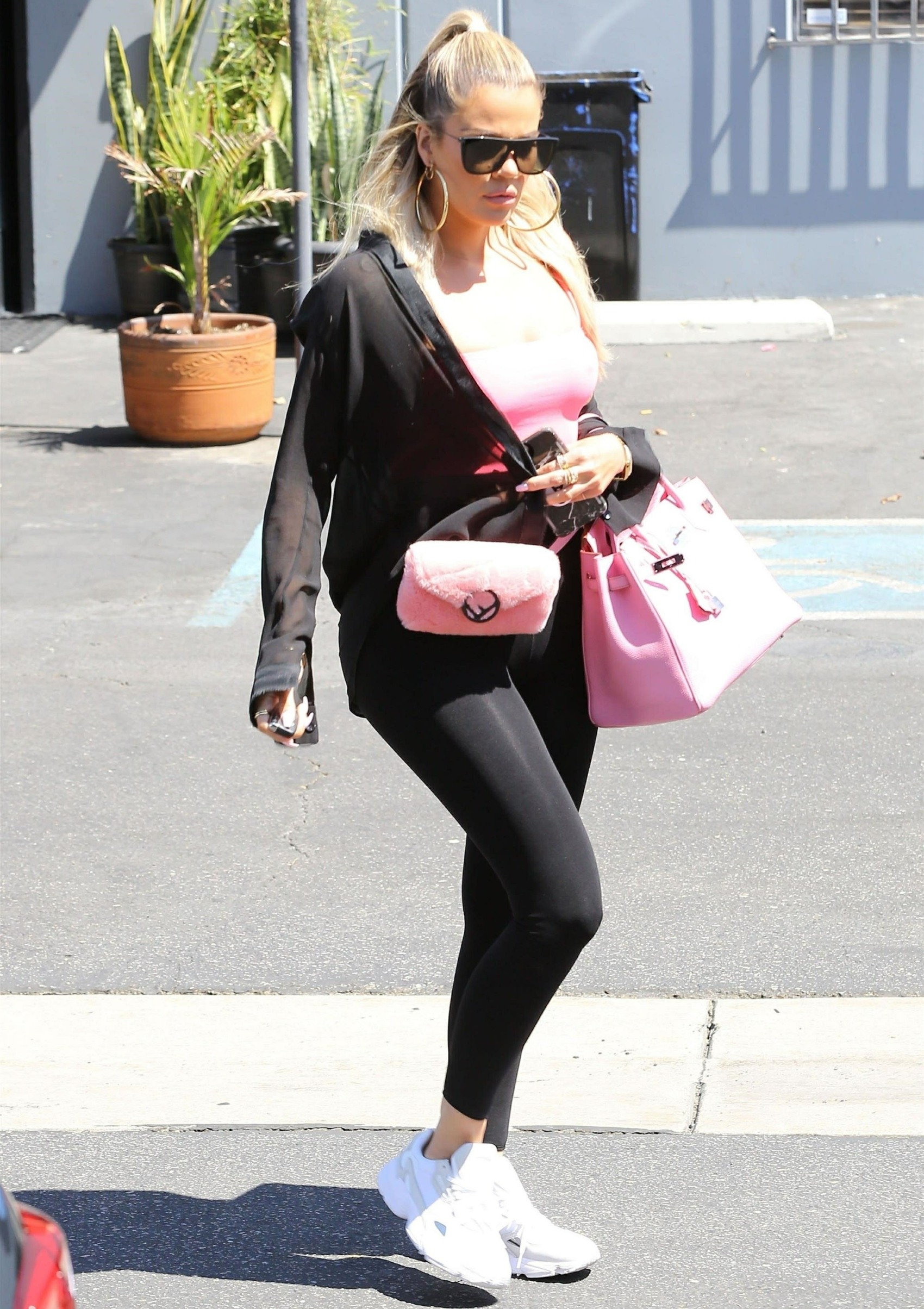 Photos courtesy of Backgrid.