Legend, beauty and all-around kick-ass lady, Jamie Lee Curtis, will be hitting theaters on Friday, as the eagerly-awaited reboot of the horror classic Halloween finally hits theaters. The actress, who turns 60 on November 22, spoke with Entertainment Tonight. The new movie reunites Jamie, director of the original film John Carpenter and even Nick Castle, who at 70, is putting on the mask to play killer Michael Myers again after 40 years.
As I've mentioned, the new movie pretends that the numerous sequels and reboots that came after the 1978 original never existed. This is particularly happy news to me, as our comedy group is riffing Halloween 6: The Curse of Michael Myers this month. It's terrible, despite being the first starring role for one Mr. Paul Rudd. Here's what Jamie had to say:
On the new film:
"It would be as if you saw Halloween and 40 years later you are seeing this. It's a separate movie, it's a separate idea. No other movie that we have made, either that I've been in or I haven't been in, has any relevance to this movie."

On why the new movie's script, penned by director David Gordon Green and Eastbound and Down's Danny McBride was enough to convince Jamie to return to her role as Laurie Strode:
"It really had to do with the way the story is being told. It was the writing from the opening scene, just the way it opens; I knew exactly what they were doing. It is a retelling of Halloween 40 years later, done in a very interesting way."

On using Laurie to redefine what it means to be a strong woman:
"I hope that we don't create an idea that women need to have big shields and muscles to be strong; I think strength is intelligence. You're gonna see my 60-year-old woman arms. It's not about that; it's about intelligence and vulnerability."
Although she went on to memorable roles in movies like True Lies, Trading Places and A Fish Called Wanda, her role in Halloween still means a lot to Jamie. She revealed, "If it wasn't for Laurie Strode, I don't think I'd be standing here with you today. It was the most singular moment of my professional career." Jamie also recognizes the film's legions of fans, one of whom used Jamie's character as inspiration to avoid a real-life tragedy, saying, "The audience for this movie has given me my life."
So, will there be a sequel to this reboot? If you shook a Magic 8 Ball, the answer would be "Ask again later" because, even though Jamie admitted that "Halloween is the root of my career and I will always go back to it," when asked point blank about a sequel, she said, "Let's just enjoy the idea that we're going to rejoin Laurie Strode in Haddonfield on Halloween night 40 years later and see where we go from there."
You may enjoy your fun-sized Snickers and other sweet treats for Halloween, but I love me a good horror movie. With the original talent on board and what sounds like a solid script, the new project is like getting a full-sized Three Musketeers in your Halloween bucket. I can't wait.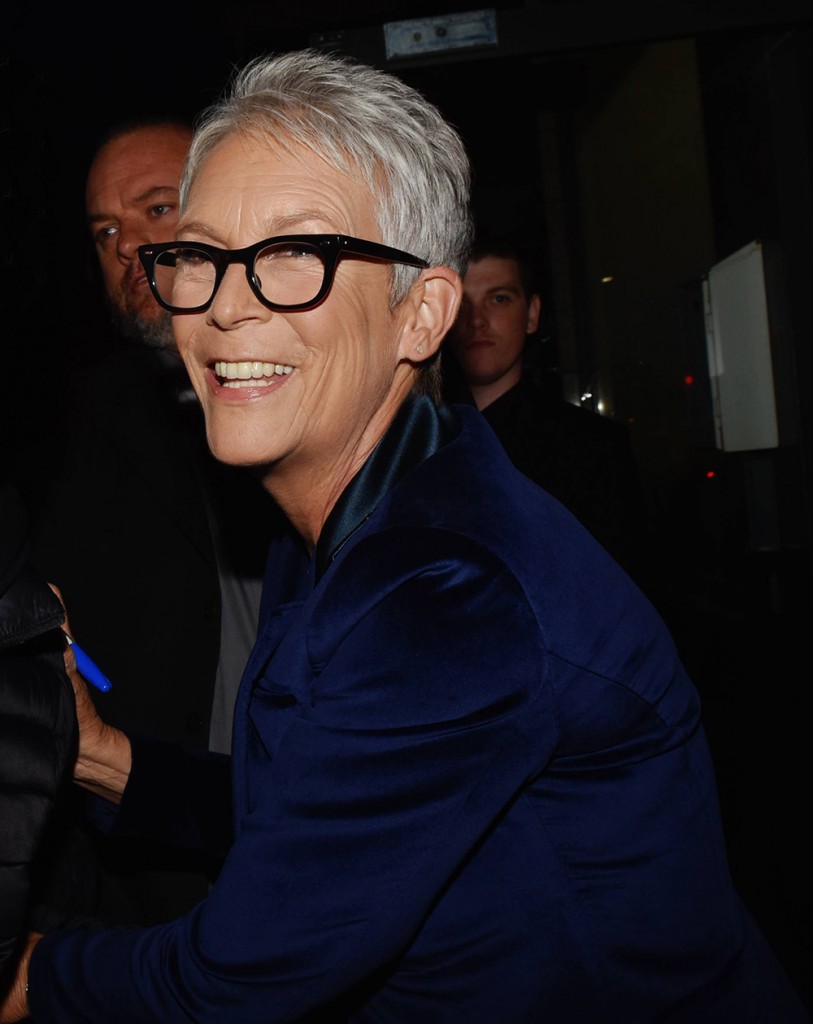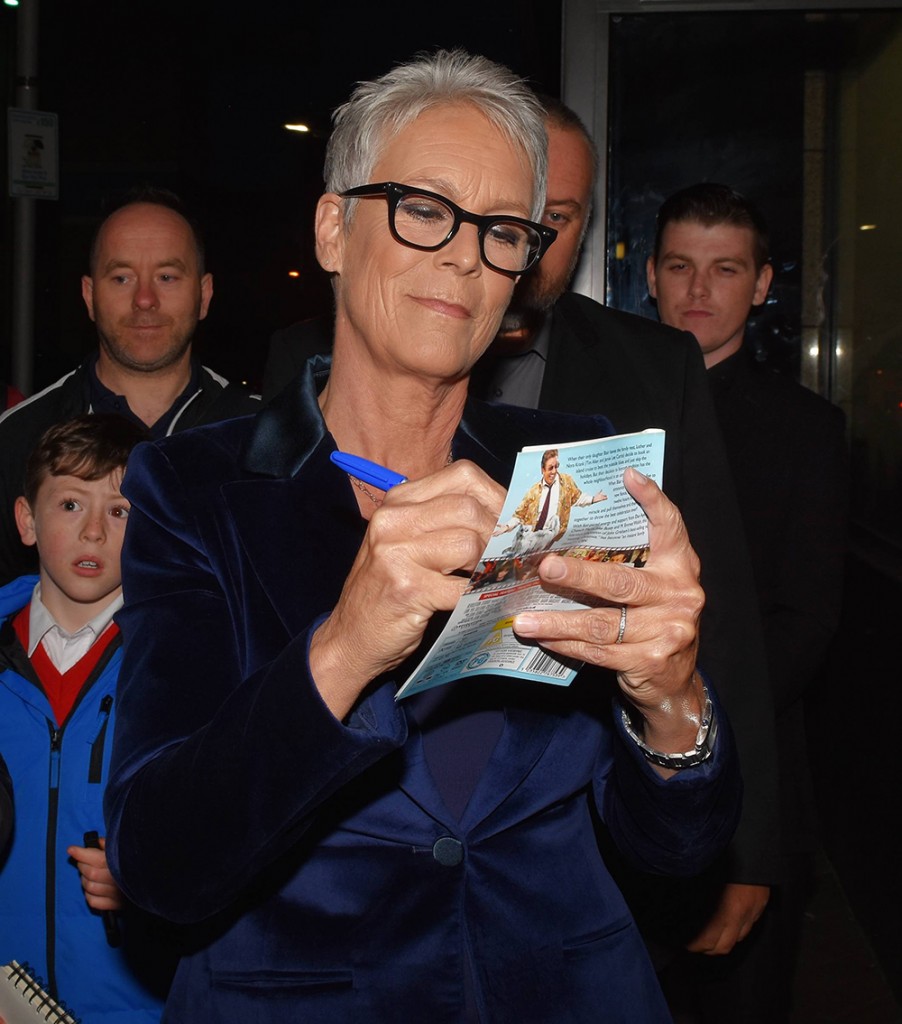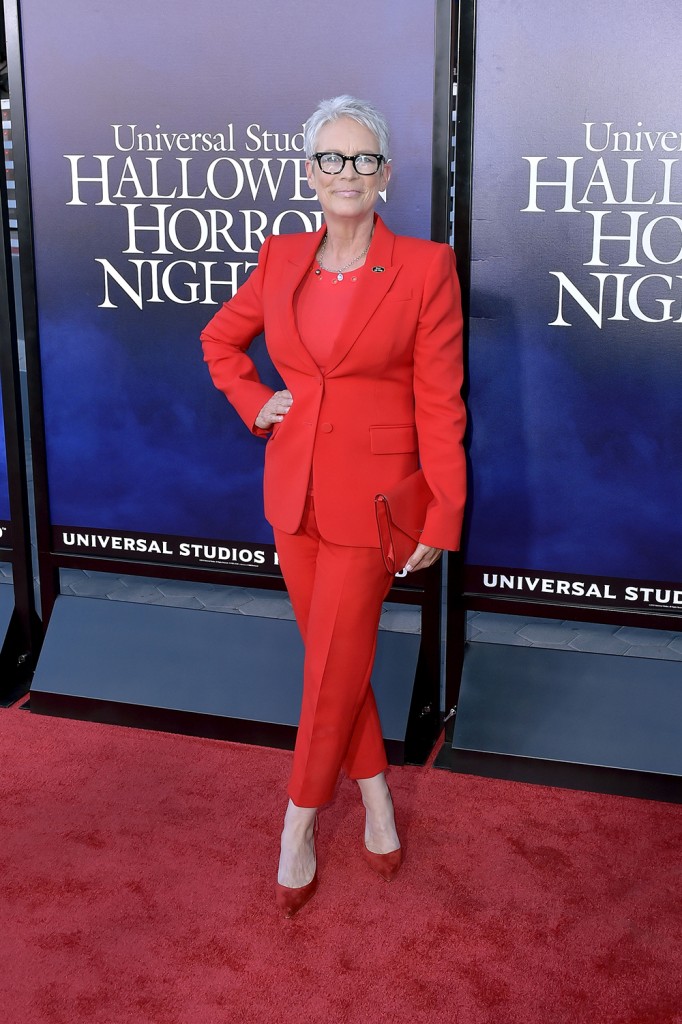 Photos: Getty, WENN