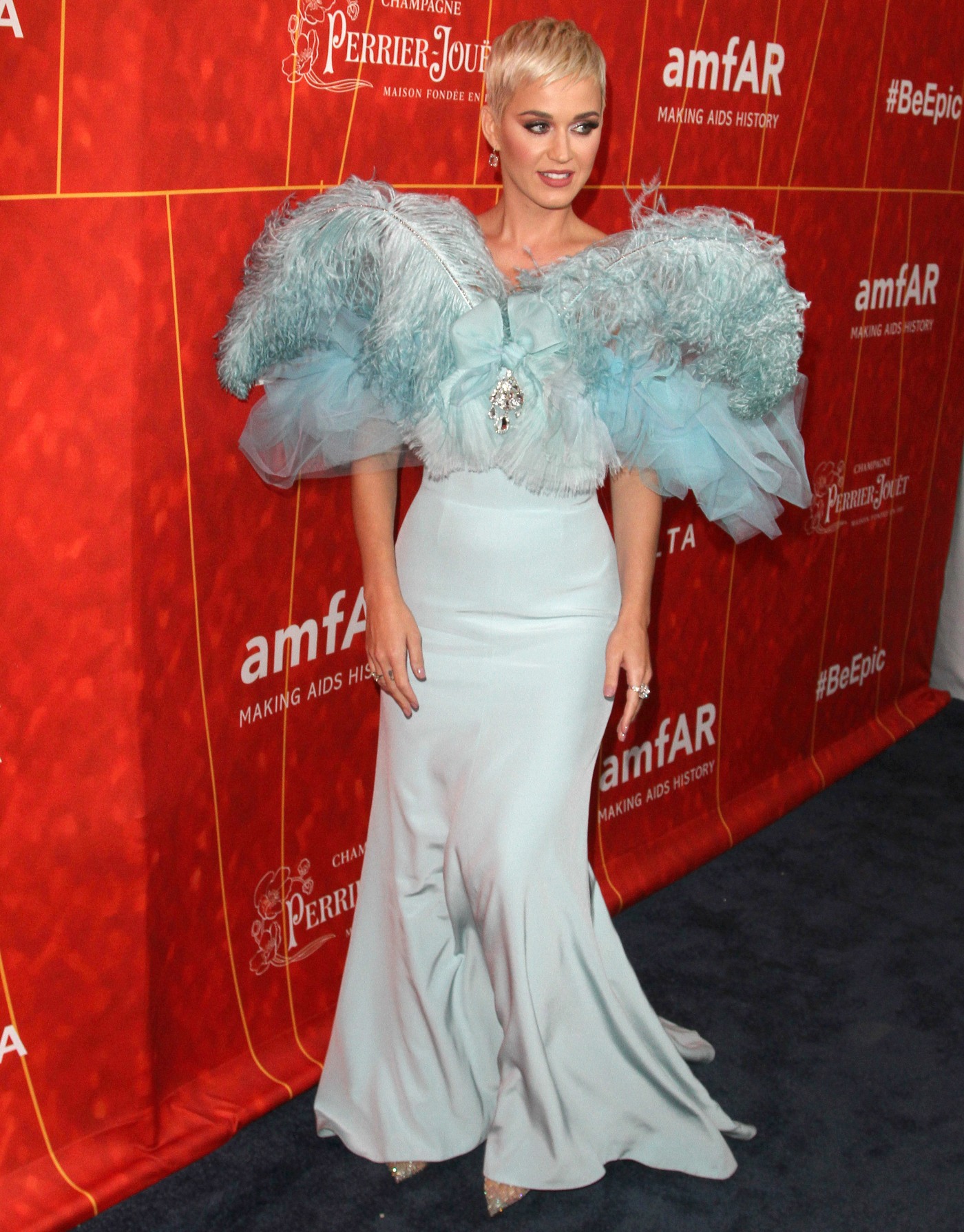 In the past, I feel like I've waged honest-to-God campaigns to get various celebrity women to change their hair. I truly feel like I did my part to get Jessica Biel to give up her shaggy, thick, awful bangs. So maybe I need to do the same with Katy Perry and her terrible pixie cut. It's unflattering, it's tired and she needs a change. Katy displayed her terrible blonde pixie at last night's amfAR gala in LA. Katy was "the star" of the gala, and by far the biggest name there. She wore this custom Alexis Mabille gown which should be DRAMA. I guess it is drama, but I can't stop looking at Katy's sad hair. Okay, that's it. The Campaign To Get Katy Perry A New Hairstyle has commenced.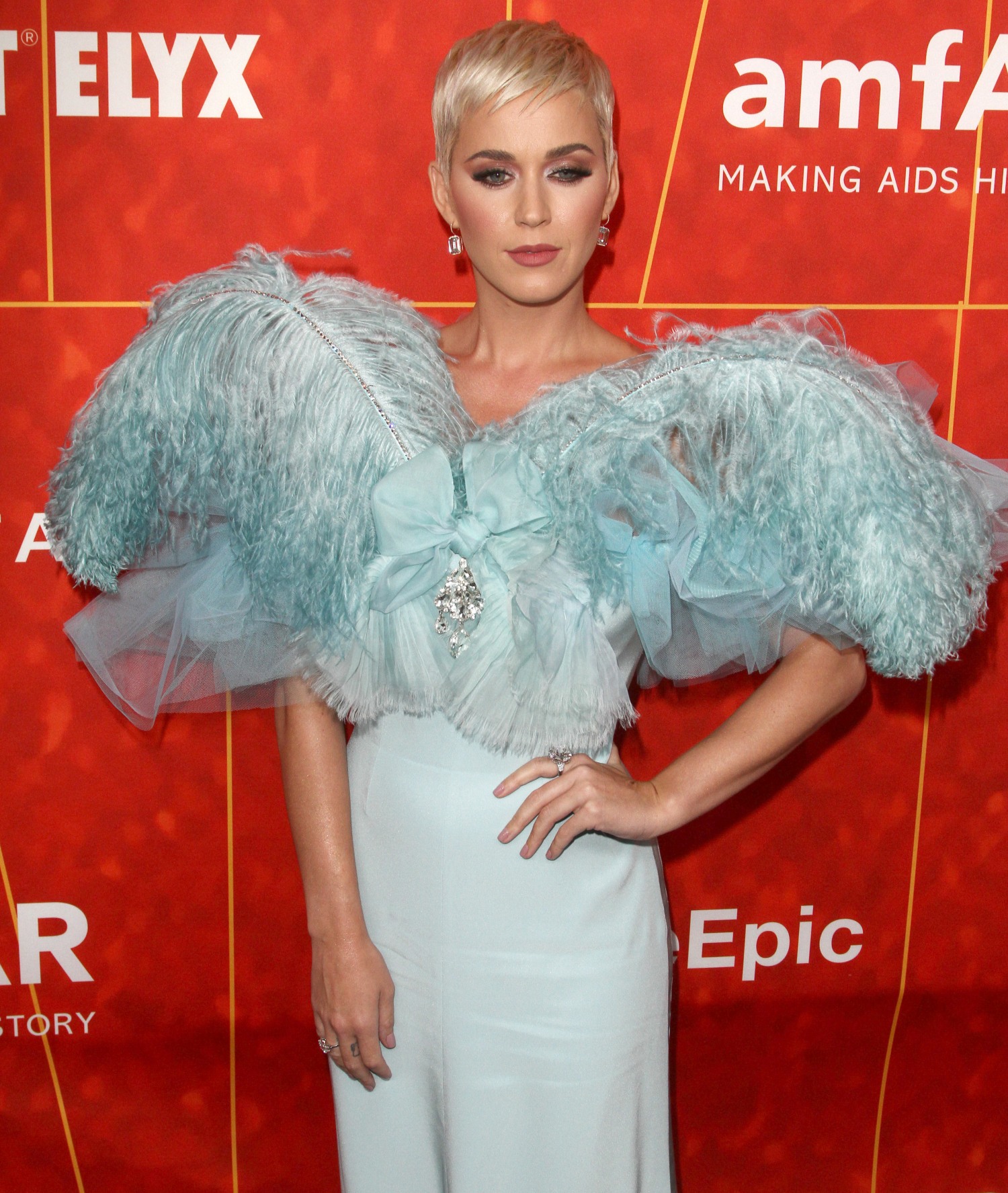 Robert Pattinson also attended the amfAR gala. Rob and Katy are old friends, possibly friends with benefits. I would imagine he was there to hang out with Katy, and because amfAR is a great cause. He wore Dior.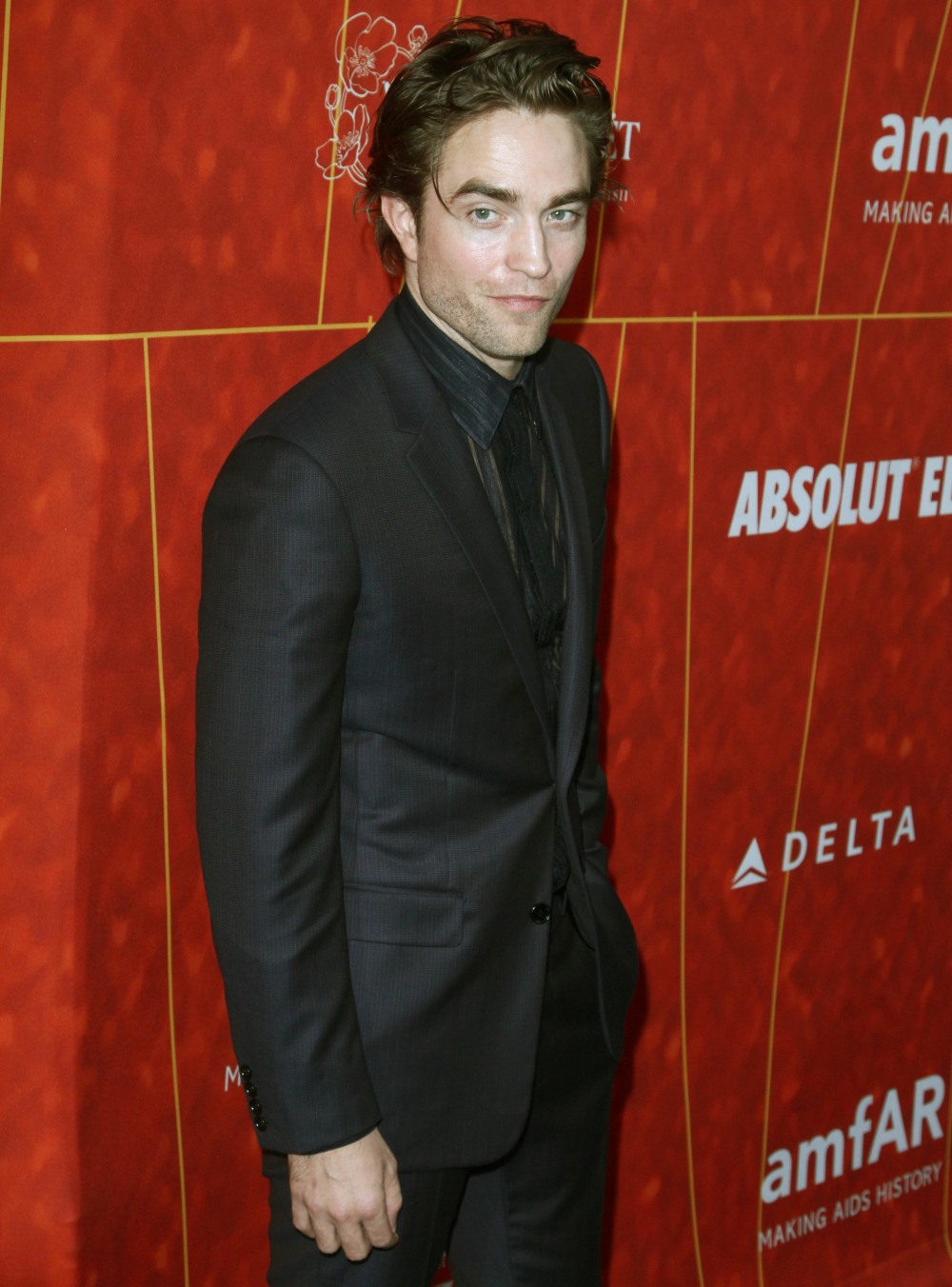 Heidi Klum in Zac Posen – I have to laugh, she always wears the worst stuff. Or does she? Does Heidi just make everything look cheap these days? Would we like this Posen gown on someone else? Imagine this on Beyonce… I think I might like it so much more.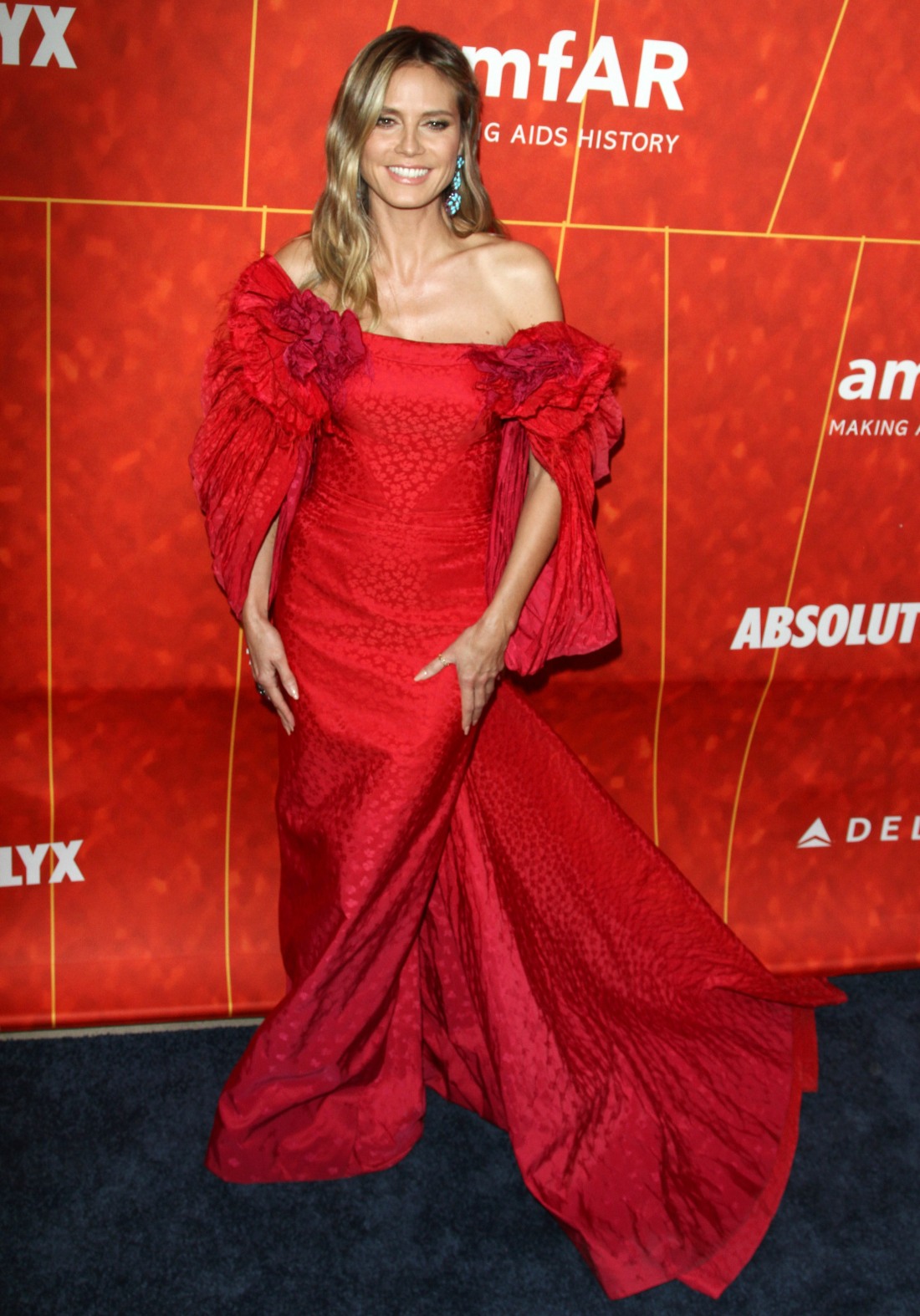 Robin Thicke was there with his pregnant girlfriend April Love Geary.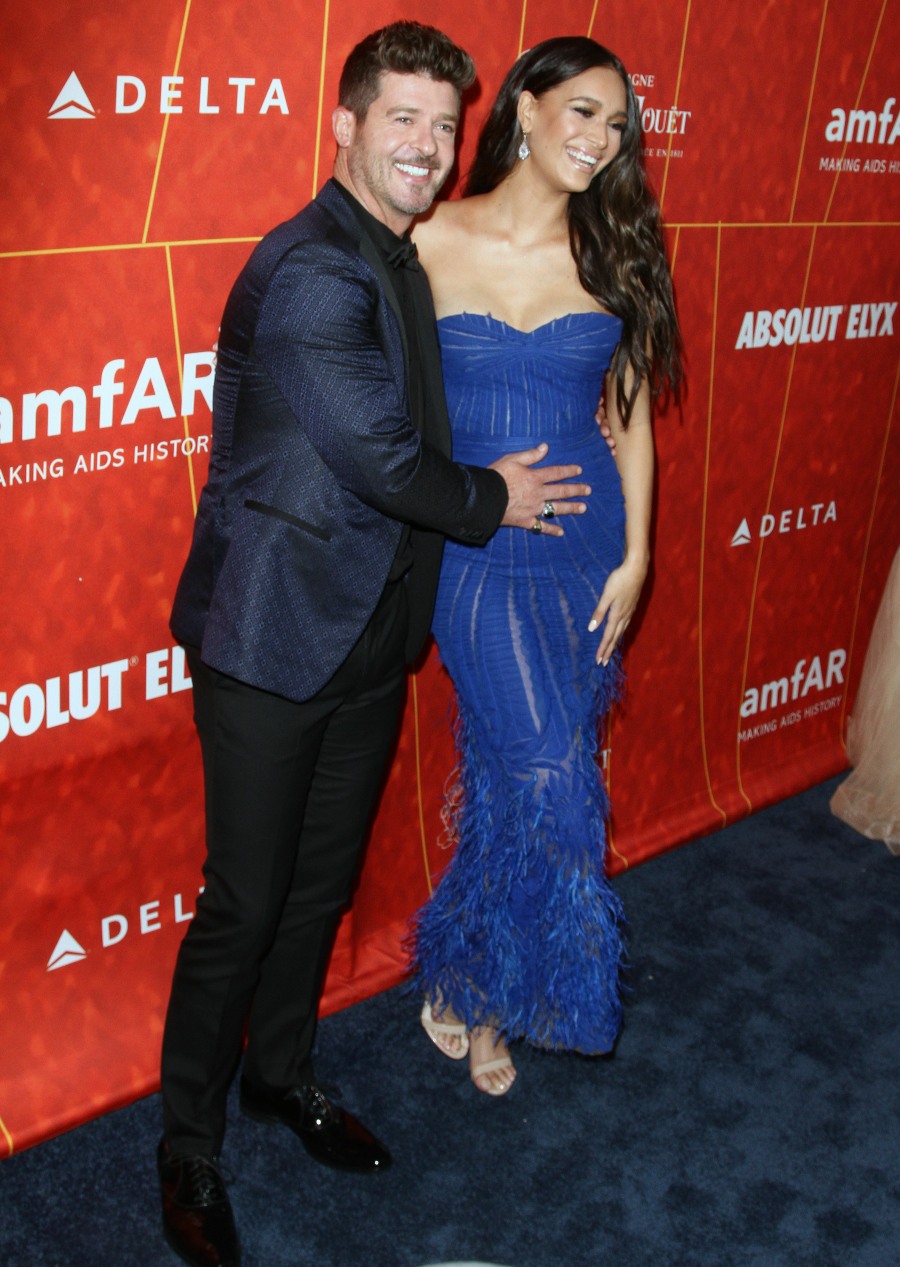 Photos courtesy of Avalon Red.