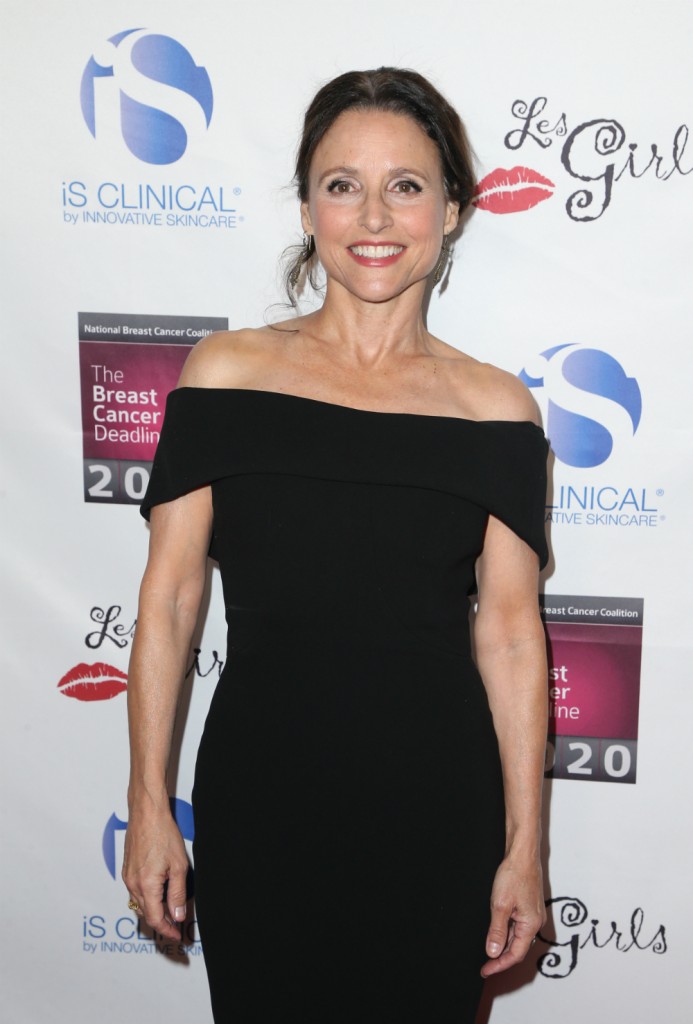 Julia Louis-Dreyfus was honored with the Mark Twain Prize for American Humor last Sunday, at the Kennedy Center for Performing Arts. Julia is currently filming the final season of her political satire, VEEP. In her everyday life, she's never shied away from discussing politics but last year it became quite personal when she was diagnosed with breast cancer and used the opportunity to bring awareness to the need for universal healthcare. Naturally during her interviews on the red carpet, she was asked what she thought the funniest thing about the current administration was. As polite as Julia is, she had a hard time answering because like so many of us, she just doesn't see anything funny in what's happening in this country.
Actress Julia Louis-Dreyfus said in an interview with Hill.TV's "Rising" that she doesn't think the state of politics in the U.S. is funny anymore.

"I'm very worried right now about where we are as a country, and I have a feeling like I want to get our country back," Louis-Dreyfus told The Hill's Judy Kurtz on Sunday. The interview aired on Monday.

"I don't think it's that funny anymore, to tell you the truth. If you want to get funny, watch 'Veep,' she said, referring to HBO's Emmy award-winning show.

The "Veep" star was at the Kennedy Center in Washington, D.C., on Sunday to accept the Mark Twain Prize for American Humor.
This reminded me of the comments Amy Poehler made in The Hollywood Reporter article on comedy. "Who cares, the world is on fire." It's hard to be quippy when the walls are crumbling down. I very much appreciate The Daily Show and Seth Meyers' ability to deliver devastating news humorously day after day. But ultimately, I agree with Julia – I just don't think there is anything funny about what's going on. And yes, VEEP does take me out of my misery because no matter how much I dislike those characters, their actions have no real consequences, which allows me to laugh at them. The new season doesn't air until next spring. Let's pray we can see the light at the end of the political tunnel by then, which will allow us to laugh even harder.
Julia's award ceremony will air November 19th on PBS. E! has a brief recap of some of the presenters. It sounds like Julia's was the funniest speech, which is appropriate. I'm glad she's feeling well enough to get back out in the spotlight. She's also helped get out the vote and I especially appreciate that because she's in my state.
Julia partnered with Wes Gordon, the creative director for Caroline Herrera, on this t-shirt. The proceeds benefit the AiRS Foundation, which promotes breast cancer research. Not sure how much Julia had to do with the design itself, but I think it's a great looking shirt. You can purchase one here.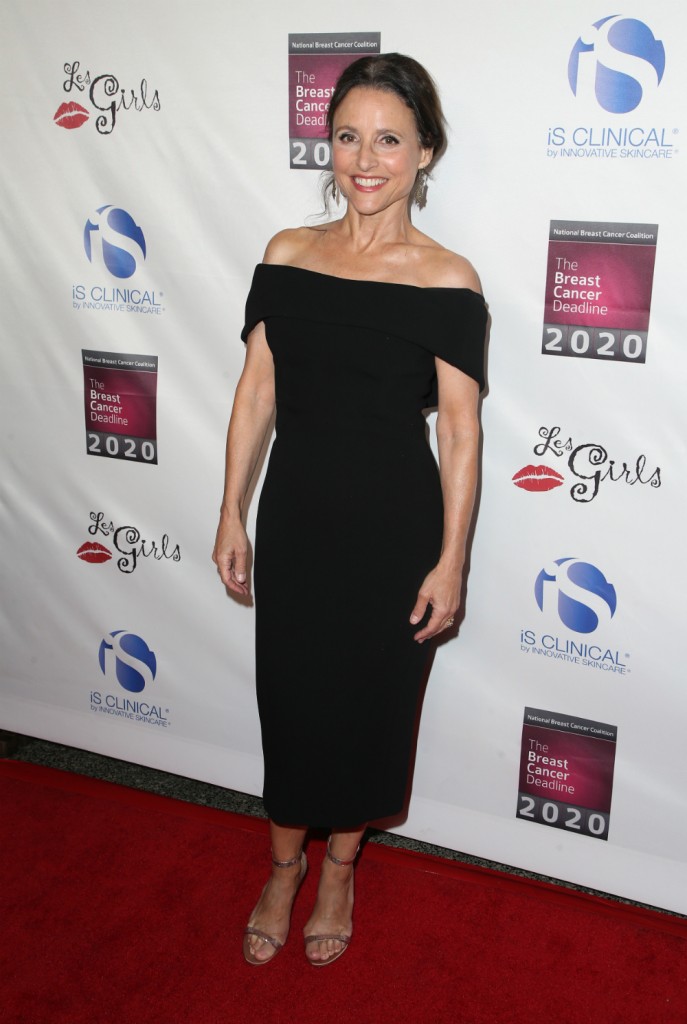 Photo credit: WENN Photos and Getty Images