Embed from Getty Images
It seems like Katy Perry and Orlando Bloom keep saying they're ready to get engaged. This time, it could really be happening.
The couple walked the red carpet separately but sat together at the amfAR Gala in Los Angeles last week. Side note: they also raised a lot of money for an excellent cause, so I have to give kudos when they're due. And, according to PEOPLE, Orlando is ready to "settle down" with Katy.
A source told the magazine that "She hasn't put any pressure on their relationship lately, and everything is just easy. Being with Katy makes Orlando very happy. In the past, he seemed so scattered and unwilling to settle down. He is like a new person now and everyone is excited for him."
After breaking up and making up, Orlando, 41, and Katy, 33, be hearing wedding bells (or, as many commenters have remarked, hearing biological clocks ticking)? According to PEOPLE's source, Orlando is now in a "different place" and "has matured a lot. He realized that being single isn't that great after all. His relationship with Katy wasn't right the first time around, but it very much is now."
So, Orlando is ready to settle down, hopefully. I hope that Katy's not just settling. She's still got plenty of time for motherhood and doesn't strike me as someone who would ever have a problem finding a man who would be more than happy to give her the sun, moon and stars. That's what we all deserve, right? But, hey, Katy just wrapped her tour and Orlando is filming a movie where he's playing second to Scott Eastwood, so maybe it's time for them to give marriage a go.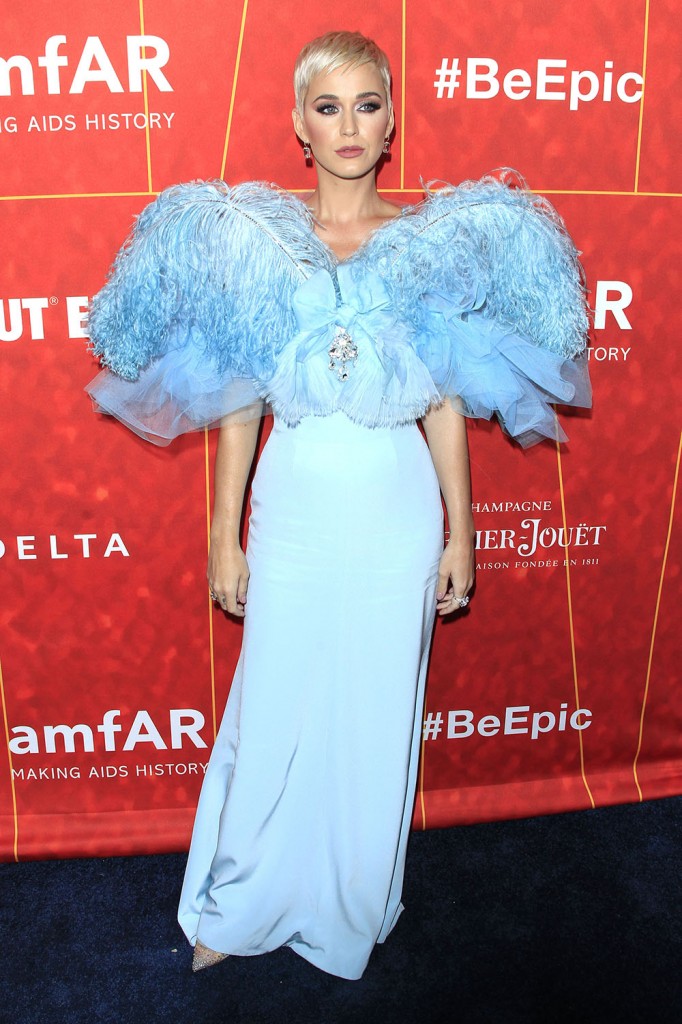 Photos: Getty, WENN