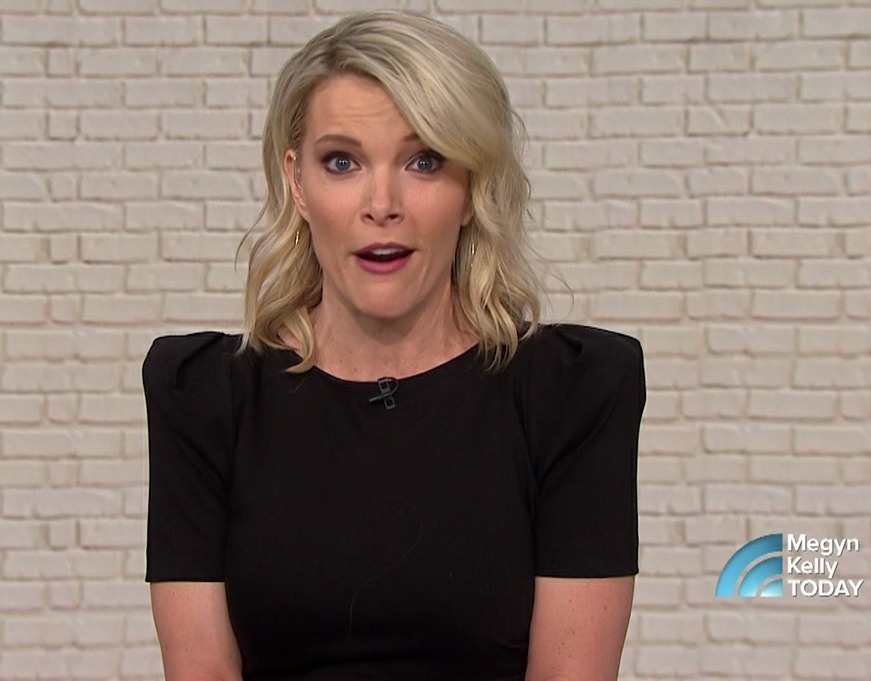 Earlier, I covered racist trick Megyn Kelly's comments on people doing blackface for Halloween. Megyn and her all-white roundtable did a segment where they discussed whether blackface-for-Halloween is really all that racist, and Megyn went full Fox News when she compared it to "whiteface" (not a thing) and claimed that when she was growing up, no one ever had a problem with blackface, and she sort of thinks people are being too sensitive. She ended up sending out an apology email to NBC staffers where she basically accused people of being too sensitive (again) and blamed it all on "political correctness."
What was interesting about this whole incident is that… NBC didn't bend over backwards to defend their golden girl, Blackface Becky. There were no suspicious stories in friendly outlets about how everyone behind-the-scenes is on Megyn's side and it was all an easy mistake and we should forgive her. And then something else happened: during the seven o'clock hour of the Today Show, they did a segment on Megyn's racist crap and it included some editorializing from Craig Melvin and Al Roker, both of whom were not having any more of Megyn's racist BS.
Megyn Kelly issued an apology in an email to colleagues for a controversial comment she made on her show Tuesday about blackface. pic.twitter.com/0MJUvA1tjZ

— TODAY (@TODAYshow) October 24, 2018
Here's how the men took her down:
Al Roker said: "The fact is, while she apologized to the staff, she owes a bigger apology to folks of color round the country. This is a history going back to the 1830s minstrel shows to demean and denigrate a race. It wasn't right. I'm old enough to know have lived through Amos 'n' Andy, where you had white people in blackface playing two black characters, just magnifying the worst stereotypes about black men—and that's what the problem is. That's what the issue is."

Craig Melvin said: "There was some criticism yesterday online that this was political correctness run amok. That's silly. It's disingenuous and it's just as ignorant and racist as the statement itself. In addition to her being a colleague, she's a friend. She said something stupid. she said something indefensible. A lot of folks don't realize that Jim Crow is shorthand for the racist laws that have existed in this country for much of the last century, especially in the deep south; they termed Jim Crow from a minstrel show in the 1830s. I guess it was an opportunity for us to learn a little bit more about black face—but I think a lot of people knew about black face."
Al Roker's disgust is visible, and Yashar Ali reports that Roker "has never been a fan of Kelly's and not because she took over the 3rd hour of the today show. He's just never liked or trusted her and has expressed that repeatedly behind-the-scenes." Al Roker knows what's up. I would have loved it if he just screamed "WHAT IS THIS WHITE NONSENSE" and dared NBC to fire this trick. But isn't it interesting that NBC gave Melvin and Roker the space to editorialize on-air about one of their colleagues f–king up? It's very interesting.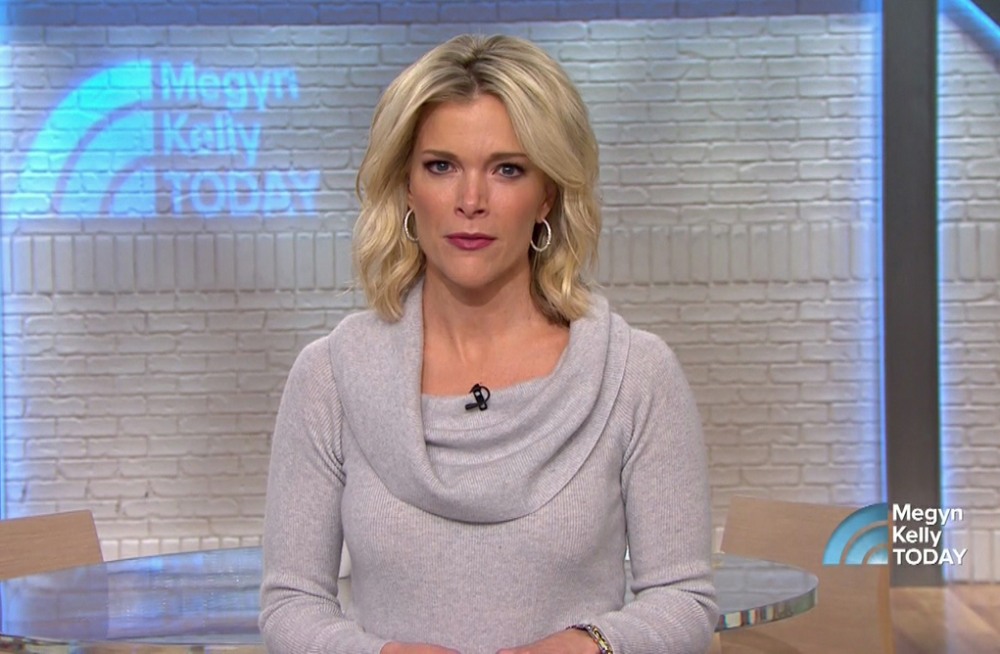 Photos courtesy of WENN, NBC.