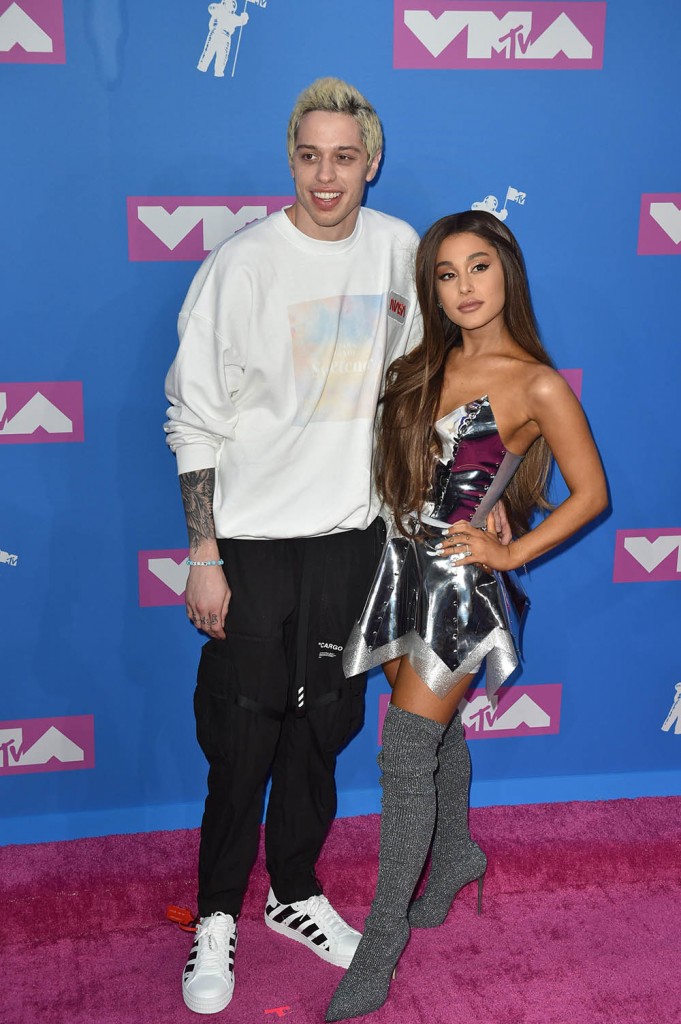 Pete Davidson must really be hurting after Ariana Grande dumped him about two weeks ago. He canceled a scheduled performance immediately following their breakup, but to his credit he did perform at a charity benefit last week. Pete joked about the fact that people called him stupid for getting tattoos for Ariana, some of which he's covered up. US Magazine has two stories with insider quotes from Pete's side. He's portrayed as someone who was hurt but is staying strong. A source tells US that Pete was "100% there for Ariana" after her ex boyfriend, Mac Miller, died from a drug overdose last month. What's more is that after Ariana dumped Pete he changed his phone number, so there. There's no word if Ariana was actually trying to contact him, but if she was she wouldn't have been able to reach him, ok?!
"Pete was 100 percent there for Ariana [after Mac passed]" a source tells Us Weekly exclusively.

"She was not ready to be a in a relationship and she saw that," the source tells Us. "Ariana pulled the plug, and then they decided to cool things off for a while."

[They] "were trying to figure things out for a bit," according to the source, but they "never had any set wedding plans."

"Pete is still really depressed, but he knows that right now this is the right decision," a second insider tells Us. "While Pete loves Ariana, he knows she needs her space. Pete and Ariana are really hoping for the best for each other."

---

[Pete] changed his number after their split to "distance himself," a source tells Us Weekly exclusively.

"He decided to focus on himself. He's had the matching tattoo that he got with her changed," the source explains. Two sources also note that "currently, they are not speaking."

"This has been a difficult experience for Pete," the source tells Us. "He's always been an extremely private person and the Ariana Grande spotlight and social media were a lot of new pressure for him…

"Pete loved Ariana and wanted it to work, but they've both had such tragic events happen in their lives."
Pete has "always been an extremely private person." He did delete his Instagram content, but I'm pretty sure that coincided with trouble in his relationship with Ariana. It seems like too much trouble to change your number if you want to go no contact after a breakup. I've only gone no contact once and blocked a guy who kept calling me with weak excuses after I dumped him. We only went out for a few weeks and he was more trouble than he was worth. That seems like the case with Pete too, only it took Ariana longer to see it.
On Thursday Ariana tweeted a response to a fake story about the end of her relationship. I've never heard of the outlet she's responding to, but they printed a story that Pete's family didn't like her.
Here's Ariana's tweet, which she sent on before these stories about Pete changing his number came out. I would bet that the stories from his perspective are a response to this tweet and his way of saying they're not "supporting" each other as she tweeted.
none of this is true. it'd be so helpful if the media and everybody would please just drop it and drop makin stuff up so we can heal and support one another moving forward. it sucks to see this stuff. thank u guys for understanding. ♡ much love and appreciation.

— Ariana Grande (@ArianaGrande) October 25, 2018
The tweet Ariana is responding to was deleted, but someone posted a screenshot.
— gabi 1⃣3⃣ é galo (@TilllFindAustin) October 25, 2018
Also, Ariana announced that she's going on tour for Sweetener starting in March, Pete got a haircut and Ariana called her pig the "absolute love of my life." This led me to google "how long do mini pigs live" and the answer is just five years. That's sad! Think this through Ariana.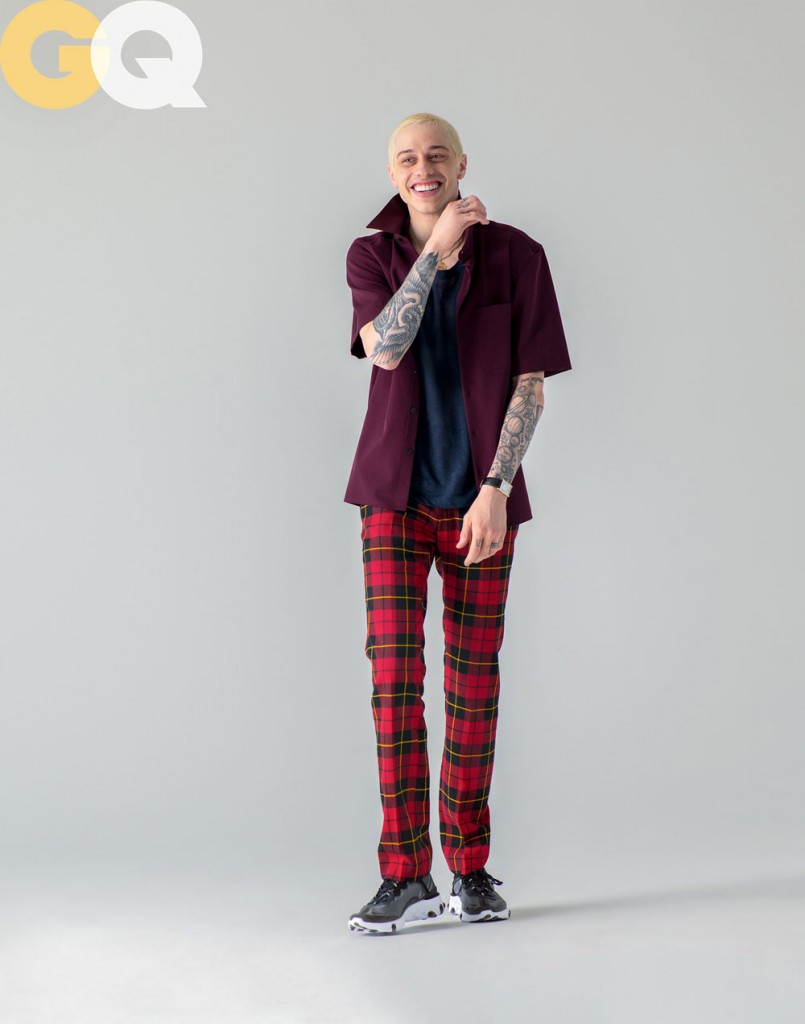 GQ Photo sent by promotional email by Katie McCurdy exclusively for GQ. Other photos credit: Getty and WENN