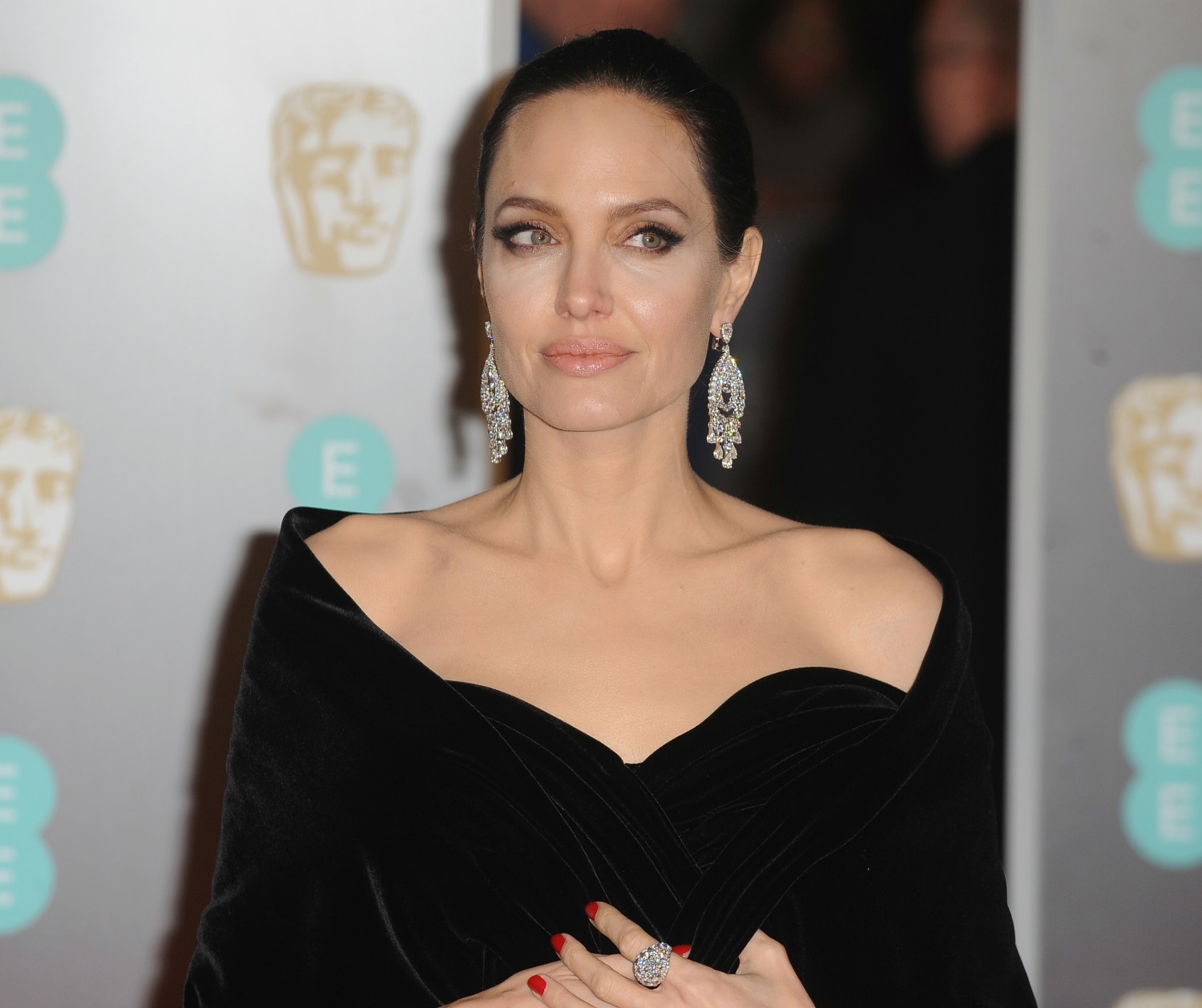 This story is so dumb, but I can't help myself. For years, we had to deal with the Uncool Bermuda Triangle of Brad Pitt, Angelina Jolie and Jennifer Aniston. Those three were locked in a macabre tabloid dance for years, even after Jennifer fake-married Justin Theroux. If anything, Justin became a perfect supporting character to the Triangle of Doom, because he was either cast as the (fake) husband who got mad about Jennifer's residual feelings for Brad, or Justin was mad at Brad for, like, existing. The reality of it is that Jennifer and Justin had their thing and they both got what they wanted out of it – Jen was no longer Forever Aloneiston and Justin got signed to CAA and suddenly he was a "leading man" or something. Meanwhile, Brad and Angelina are still in the process of divorcing and it's still really dirty and awful.
So I guess the tabloids were tired of trying to convince people that Jen and Brad had quietly gotten back together, so they were like, "hey, let's try the other combo." Yes, Justin Theroux and Angelina Jolie have reportedly met one-on-one and maybe something is (definitely not) happening.
Call her Mrs. Steal Your Man! Angelina Jolie is considered one of the most beautiful women in the world, so it seems like she could literally have any man she wanted — but why does it seem like she's obsessed with Jennifer Aniston's sloppy seconds? Sources exclusively revealed to Life & Style that Angelina is finally ready to date again her divorce from ex-husband Brad Pitt, and she's moving on with Jen's second ex-husband, Justin Theroux.

"Word is they've quietly gone out a bunch of times since late summer, and the out-of-left-field relationship is sure to shock everyone, especially Jen," reveals a source. "Pals think they're really starting to develop feelings for each other."

Sources previously revealed to Life & Style that there was an instant spark between Angelina and Justin, 47, after they met at Justin's favorite NYC restaurant in August on the pretense of discussing a possible movie role. The insider said Angie went with the intentions to try to prove that she wasn't the villain that she was painted out to be for so long, but they ended up hitting it off. They realized they both had a lot in common — they both like to wear black and have an affinity for tattoos — and they ended their night with a hug and a kiss as they said goodbye.

"Since that night, their relationship has only grown in momentum and intensity," the insider claims. "Friends wouldn't be surprised if they're sending steamy texts and having secret sleepovers."
If all it took was "they both like to wear black and have an affinity for tattoos" then Angelina would be dating every random goth or punk person out there. That being said, Justin and Angelina have always had a lot in common. They've often worn similar jewelry, they have similar styles, and I bet they have similar taste in art and culture too. But Angelina wouldn't go there, let's be real. And I doubt Justin would go there – there was probably some kind of clause in his fake marriage contract about "Fake Husband JT Will Never Say One Kind Word About Ms. Angelina Jolie."
Last thing: it's pretty clear that Justin is dating or hooking up with actress Laura Harrier these days, just FYI. I mean, he's probably dating a few women at a time (because midlife crisis), but Laura and Justin have been hanging out a lot over the past four months or so.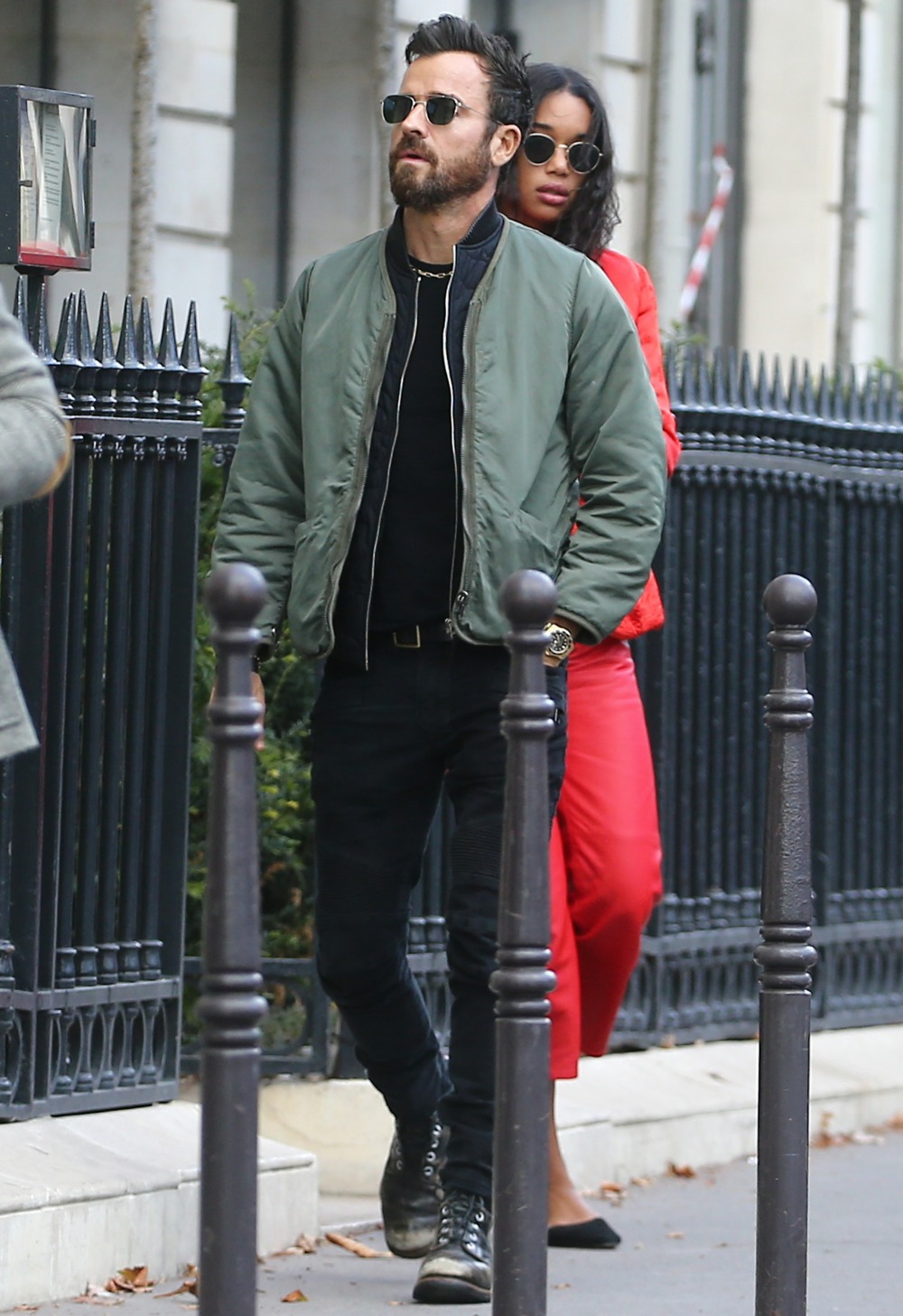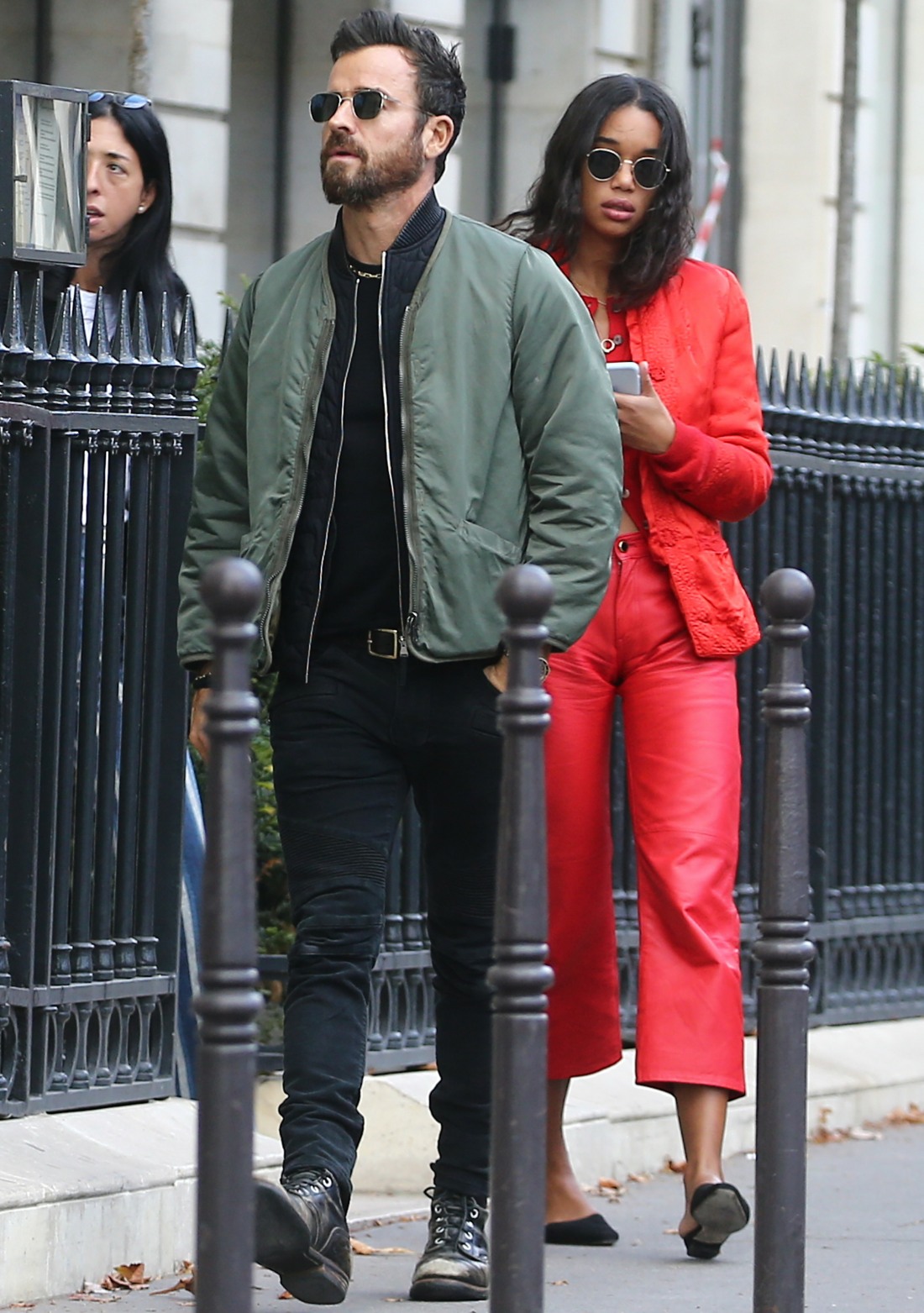 Photos courtesy of Avalon Red.