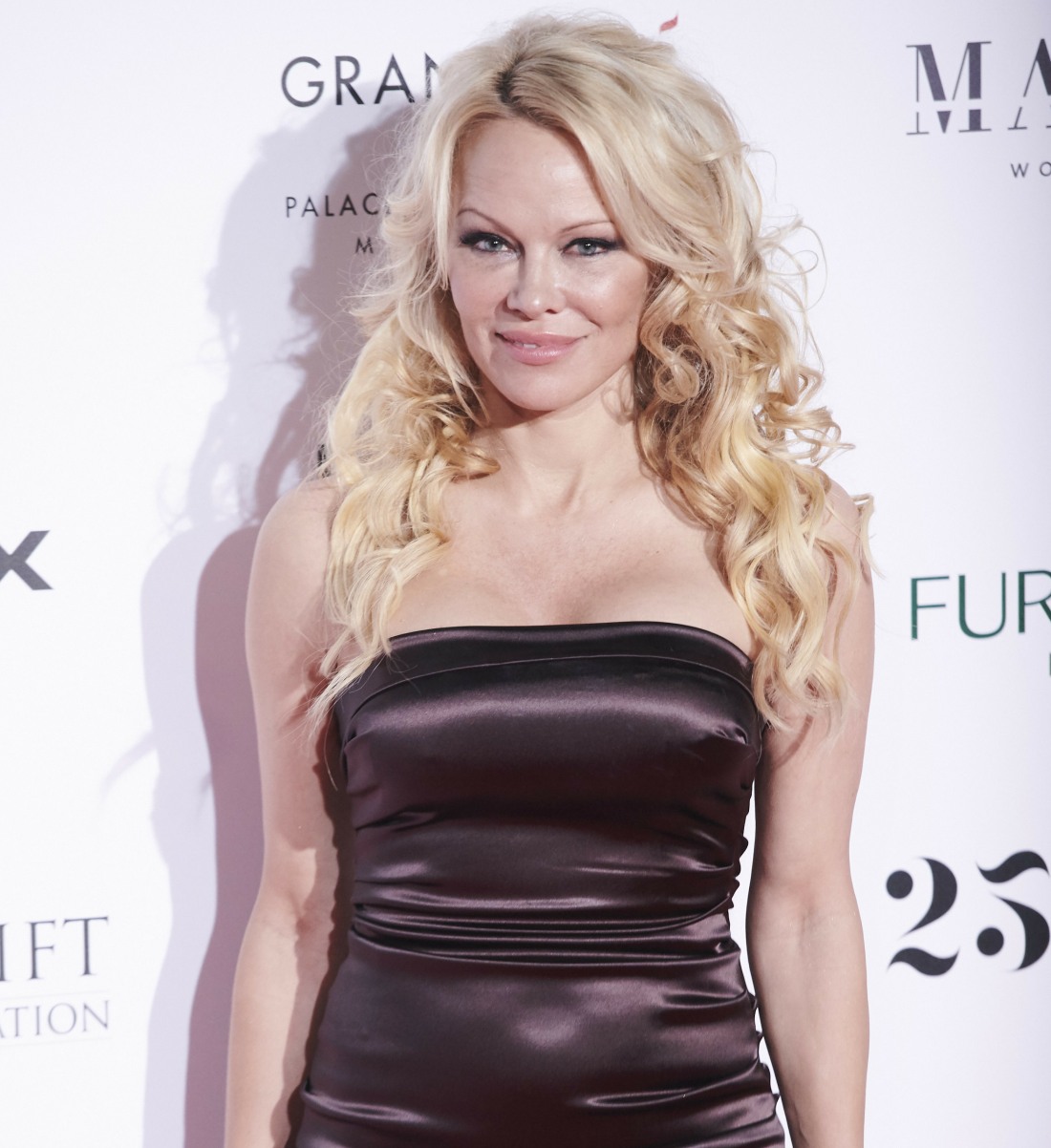 Admittedly, in the months-long blur of the #MeToo movement rocking Hollywood one year ago, some stories fell through the cracks. I did cover Pamela Anderson's interview, about 11 months ago, where she blamed all of Harvey Weinstein's victims for, like, putting themselves in some kind of "position" to be harassed, assaulted and/or raped. That Pam story was begging for a follow-up that never came… until now. Pamela is clearly off her rocker. Or maybe she's just not self-aware, or self-reflective about what she's actually saying. Pamela has spoken before about being molested and victimized as a child, but she's got that white-woman Stockholm Syndrome thing where she's still talking about how the #MeToo movement is trash or something. Some quotes from her interview with Australia's 60 Minutes:
She thinks the #MeToo movement has gone "too far." "I think this feminism can go too far. I'm a feminist, but I think that this third wave of feminism is a bore. I think it paralyzes men, I think this #MeToo movement is a bit too much for me. I'm sorry, I'll probably get killed for saying that."

On Harvey Weinstein's victims: Anderson, 51, brought up the allegations against Harvey Weinstein and said it was "common sense" to avoid those types of "business meetings." "My mother taught me don't go to a hotel with a stranger. If someone opens the door in a bathrobe and it's supposed to be a business meeting, maybe I should go with somebody else. I think some things are just common sense. Or, if you go in … get the job. I'm Canadian, I'm going to speak my mind. I'm sorry, I'm not politically correct."

On being a sex symbol: "I'd rather be a sex symbol than a… not a sex symbol. That's a compliment, isn't it? Every girl wants to be sexy. Every girl wants to be, you know, as beautiful or pretty as they can be. I never thought of myself as beautiful. I always thought of myself as kinda cute, a little funny and maybe I've improved with age."
I would go on and on about how Pam is an idiot – and she is – but I'd just like to point that there are probably more women who think just like this. Those women see Christina Blasey Ford or Annabella Sciorra or Lupita Nyong'o discussing in detail how they were victimized, and those women believe "well, it wouldn't happen to me, those women are trashy, they brought it on themselves, they're complicit in their own victimization." Women like Pam believe that if denigrate victims, then men will think they're "cool" and f–kable and "real women." Internalized misogyny is a hell of a thing.
"Feminism can go too far. I'm a feminist, but I think that this third wave of feminism is a bore. I think it paralyses men." Pamela Anderson criticises the #MeToo movement, warning women to use "common sense" @PamFoundation #60Mins pic.twitter.com/6dUmvbueRu

— 60 Minutes Australia (@60Mins) November 4, 2018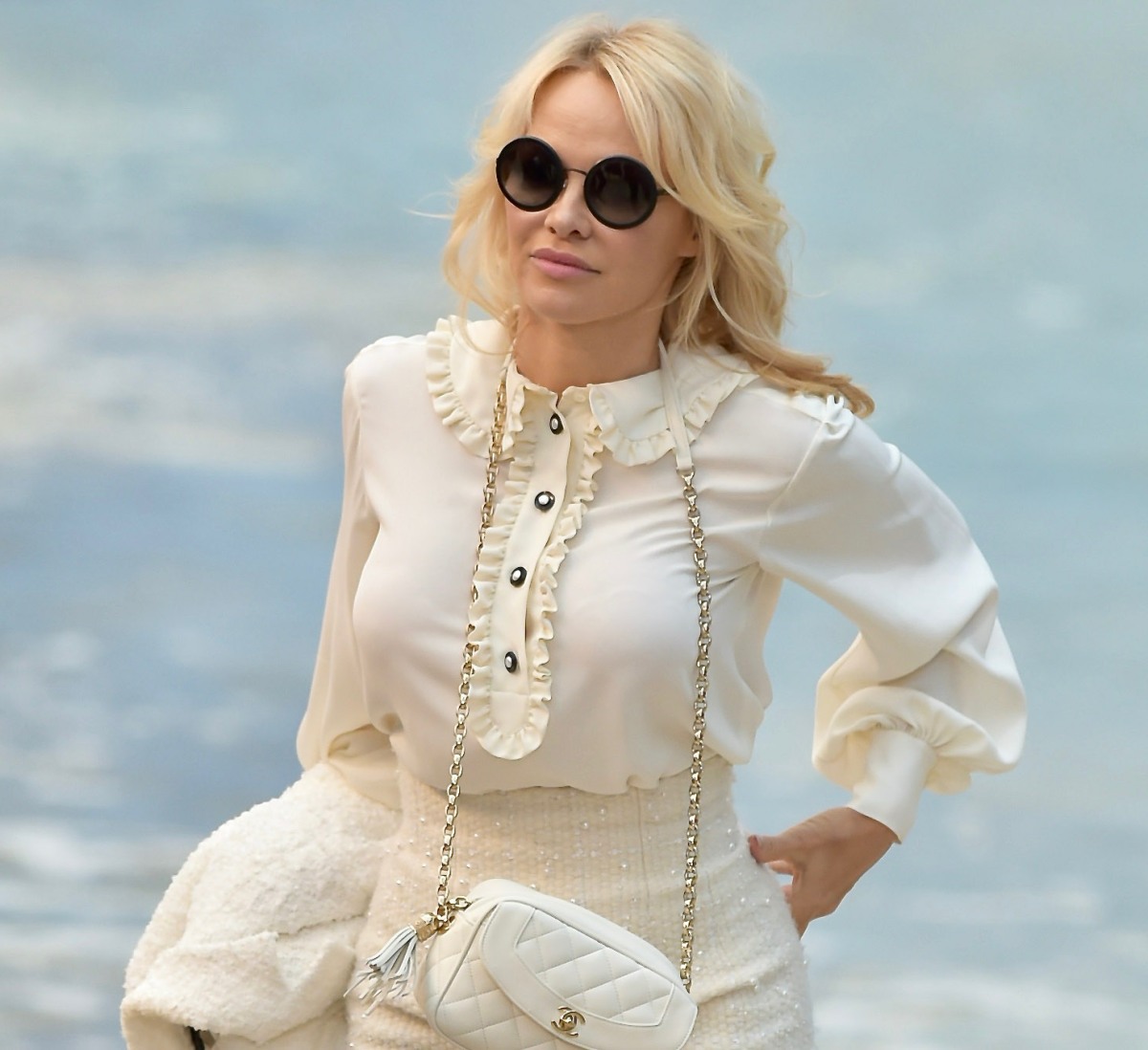 Photos courtesy of WENN.