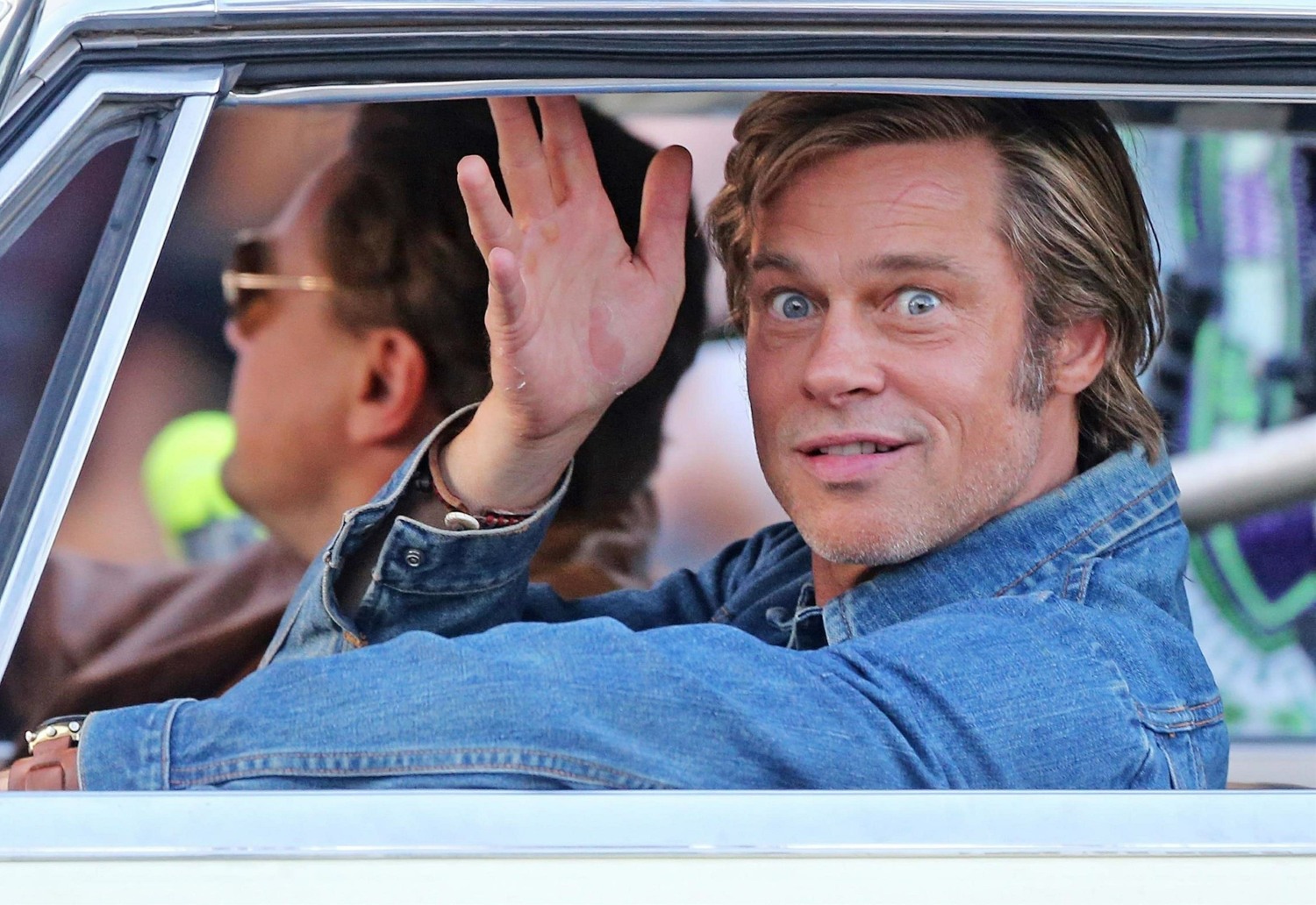 The past 48 hours have been weird for news about the Brangelina Divorce. TMZ got the ball rolling with a negative story about how Mean Angelina was still taking Poor Brad to court to fight about custody of their children. This was based on the fact that there was some kind of legal filing about how their custody trial will start early next month with the private judge. People Magazine then followed up with the news that Brad and Angelina's legal teams are actually working on a settlement and they both hope to avoid the custody trial, and that Angelina isn't seeking full custody.
And now this – The Blast says Poor Brad is so torn up about the custody trial. Just FYI: The Blast has been Team Pitt from the start, and that outlet has been Team Pitt's go-to for damaging leaks against Jolie for several months now. Back in August, The Blast even went above and beyond to make excuses for Brad "getting physical" with Maddox. They really had sources arguing that Angelina "overreacted" to Brad abusing their son. So this is more of the same, with some new twists:
Brad Pitt and Angelina Jolie are gearing up for a bitter trial over the custody of their children, and Pitt believes his estranged wife is putting the kids through an unnecessarily damaging experience. Sources close to the situation tell The Blast Pitt feels Jolie is purely trying to drag him through the mud in the upcoming custody trial, and is worried about the longterm effects it will have on their 6 children.

We're told during the divorce, Pitt has been trying to work out a settlement, and believes there is no reason the two parents can't split custody 50/50. Jolie, however, wants sole custody of the kids and has been unwavering. Our sources believe the actress is planning on using the airplane incident from 2016, where she accused Pitt of child abuse, as grounds for her receiving full custody. We're told Pitt's legal team is not worried about Jolie's tactics because the actor was never criminally charged with anything, and the custody case is not a criminal matter.

The "World War Z" actor thinks the move by his ex is irresponsible to their children, and feels they have been embarrassed enough during their parents' public feud. Our source points out that the children are all now older and able to read the news and listen to their friend's discussions about their famous parents. For now, the trial is set for December 4 and will likely go on for several weeks. Our sources make it clear that Pitt's ongoing plea to Jolie has been, "Don't do this to the kids."
Do all of these leaks make Brad look innocent? I know I'm biased, obviously, as a Jolie stan. But I just think that after more than two years of this crap, you would think that Brad would stop smearing his estranged wife. His smear campaign against her makes HIM look guilty, and look like he's got something to hide. And what kills me is that we already know what he's trying to hide: he physically assaulted/abused Maddox on that plane in 2016, and that was the moment Angelina left him. The jig is up, we already know. We've known for a while.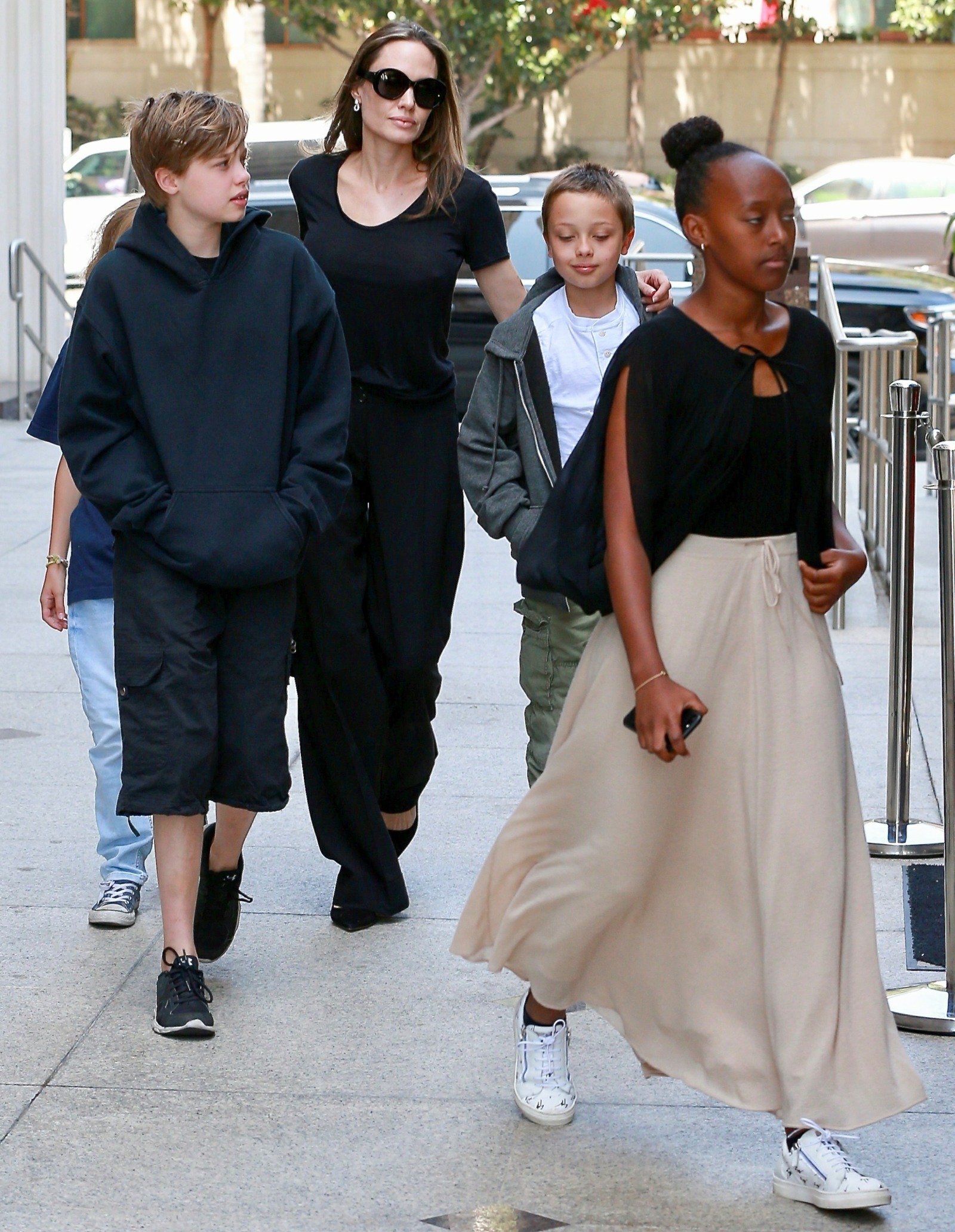 Photos courtesy of Backgrid.