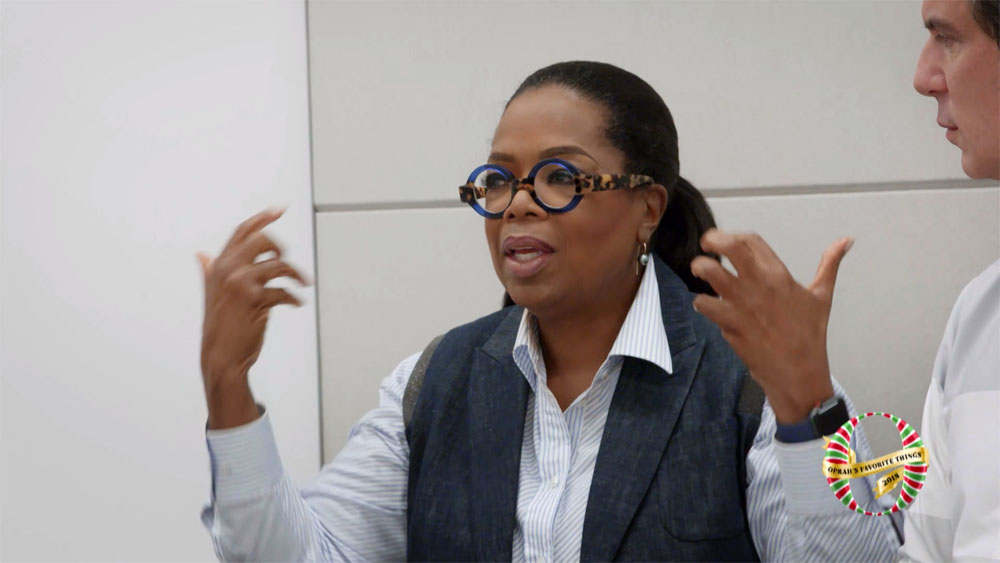 Oprah has released her favorite things for 2018, and as a Buzzfeed so aptly put it years ago "As usual, it's mostly overpriced sh-t you can never afford." There are under $50 items though. Oprah's favorite things are at least useful, in the sense that Skymall (RIP) products were useful at addressing problems you never realized you had. Did you ever want to be able to grill indoors? There's a product for that that doesn't have George Foreman's name on it! Did you ever want to know your dog's exact heritage or if the breeder was misleading you? There's a product for that too! Plus your dog or your friend's dog deserves a spa day and there are products for that. I don't have enough discretionary income to justify most of these purchases, but for those who do, Oprah has solutions. She's been working with Amazon for years, which is smart because they own us by meeting our every desire almost immediately. This list has some Amazon products too, like an Echo Spot, a little camera that's just like the Echo Show except smaller and rounder.
Other than the stuff I already mentioned, here are some more of the products Oprah recommends.
A lasagna pan to let you make three kinds of lasagna of once!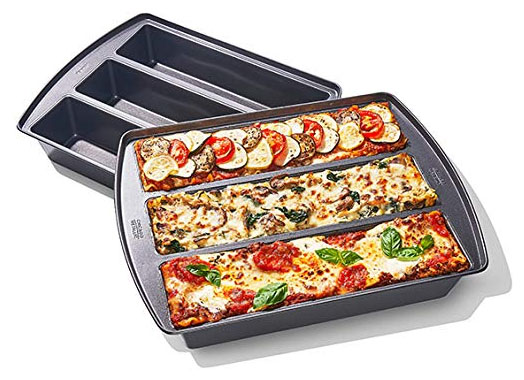 On the three occasions I've made lasagna, I've been very self congratulatory about the amount of work involved. I can't imagine putting in extra work to provide two other variations of lasagna, which is already super tasty. Only Type A superchef cooks need this, which I guess is the point of all these products. Plus giving people gifts that they'll appreciate, at least to your face. Bonus is that it's only 18 bucks.
A $200 seltzer maker that's not Sodastream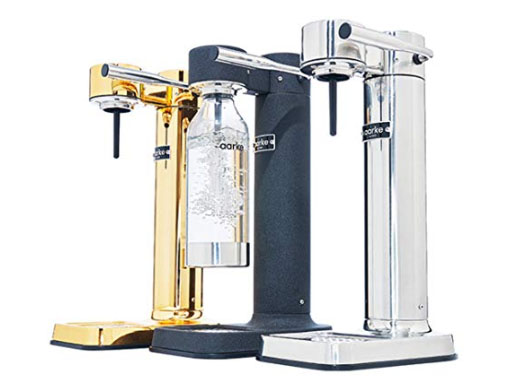 This product is $20 more than the highest end Sodastream seltzer maker. You can get Sodastream's cheapest model for $50. People seem to be buying this one as it looks better on their counters though. It is really pretty, but I'd rather spring for individual seltzers at a dollar a bottle.
A lighted organizer insert for your purse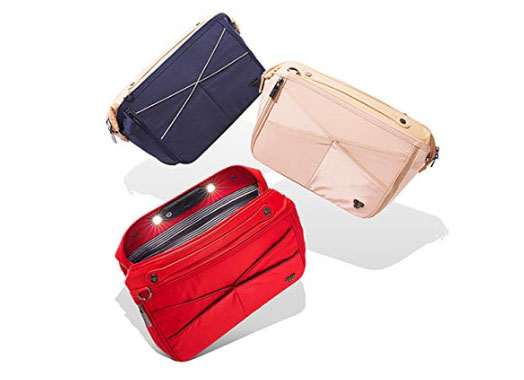 OK yeah I want this. I've tried a couple of different purse organizers and now I just use a ziplock bag for most of the junk I keep in there. This is $42, and it's the number one product in purse organizers, which is a category on Amazon I just learned. MOM – get this for me this Christmas.
A $200 heated foot massager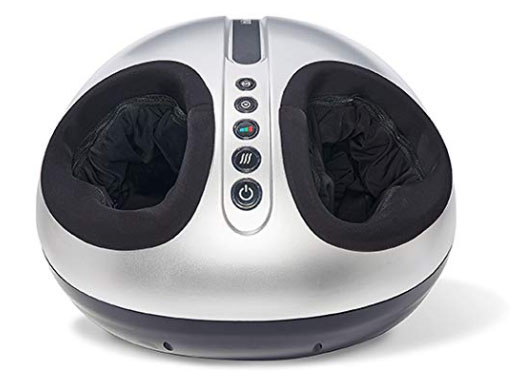 Do you remember when bubbly massage heated footbaths were a thing? I had one of course, which I used about twice and then left in a closet because it got water all over the floor. This may not make a mess, but it sure takes up space and seems useless. Plus the massager can only be used on one body part. I like my massagers versatile.
A "lux" face brush set by Clairsonic, which is from $200 to $350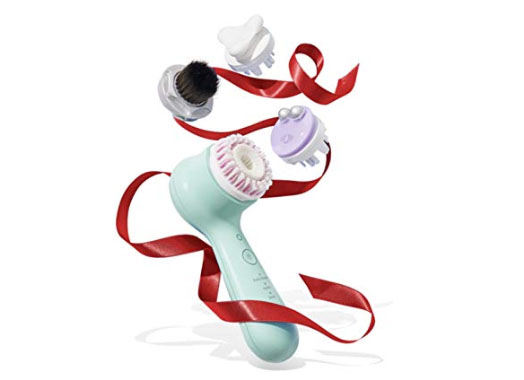 I know a lot of people swear by the Clairsonic facial brush. As someone who spends a stupid amount of money on skincare I feel you, but is it really worth it? I've read that washcloths are just as good at exfoliating, and there are all kinds of facial brushes, some with batteries, at much cheaper price points. I don't understand the hype around this product.
A $100 "personal security system" that attaches to your phone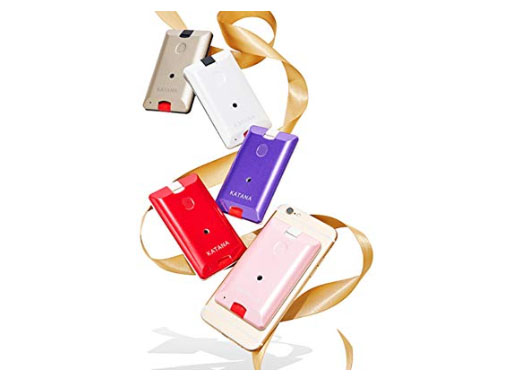 This is kind of cool actually. It has a silent alarm for when you can't broadcast that you need help and a very loud piercing alarm for when you want to scare someone off. It can also send your GPS location to the contacts of your choice and it works without unlocking your phone. This would be a great present for a friend or relative who may be at risk. It would provide peace of mind too. It does cost $15 a month for monitoring, which is similar to DIY home security systems. (I pay that for Simplisafe.)
OK I enjoyed Oprah's favorite things! There's stuff I want but don't really need, which is the point of gifts. Plus it's soothing to shop. I have mindlessly scrolled through those "Amazon things you didn't realize you needed!" lists so many times, which is why this sounded familiar. I've impulse bought a few items from them too. I needed that after this week. I only wish that Stacey Abrams was governor of Georgia already, but voter suppression was rampant and now we're waiting for another election. I hope Oprah comes out again to remind people to vote.
Photos from Amazon and credit Getty