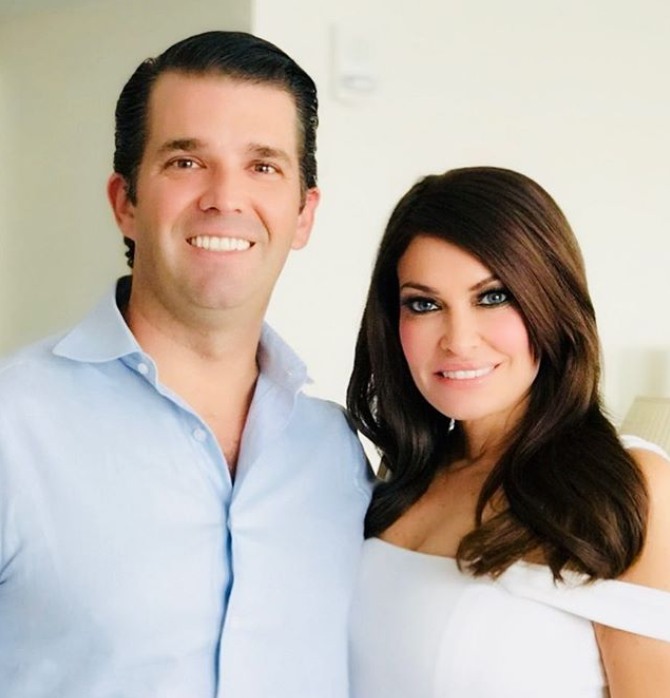 There's so much to look forward to in the next few months: Thanksgiving, Christmas, a fraught lame-duck session in Congress, and of course, what ties everything together: Indictment Season. We are living in the Age of Bob "Sexual Dynamite" Mueller. The man is a Christmas tree decorated with unsealed indictments and search warrants. 'Tis the season!! As we heard earlier this week, just before Election Day, Don Trump Jr. believes that he will be indicted any day now. That story originally came from Vanity Fair, and then Politico repeated the claim yesterday. And Vanity Fair has even more, in a story about how Donald Trump is depressed and Don Jr. is absolutely preparing for an imminent arrest:
Trump's move against Sessions today arrives at a moment when Trump allies are increasingly concerned about Donald Trump Jr.'s legal exposure. In recent days, according to three sources, Don Jr. has been telling friends he is worried about being indicted as early as this week. One person close to Don Jr. speculated that Mueller could indict him for making false statements to Congress and the F.B.I. about whether he had told his father about the June 2016 Trump Tower meeting with Russians to gather "dirt" on Hillary Clinton. This source had heard that the case could revolve around Trump's former deputy campaign chairman, Rick Gates, who's cooperating with Mueller and who was deeply involved in the campaign at the time of the meeting. Trump, this person continued, is "very upset" about the risks Don Jr. faces. "The president is very depressed," this person said. ("Don never said any such thing, and there is absolutely no truth to these rumors," said Don Jr.'s lawyer, Alan Futerfas.)
Is Don Jr. getting indicted THIS WEEK? Like, will it happen today? Tomorrow? Considering Bigly's unhinged performance at the press conference yesterday, I suspect that he knows that some larger things are brewing, and soon.
Incidentally, I told my mom that Don could be getting indicted soon and she was like "so when are they slapping the handcuffs on Jared Kushner?" Seriously though – if Don's getting indicted, surely Jared's moment is coming sooner rather than later? And once Don and Jared fall, would Precious Ivanka be far behind? This might be the best Thankschristgivingmas season ever.
Photos courtesy of WENN, Getty, Instagram.