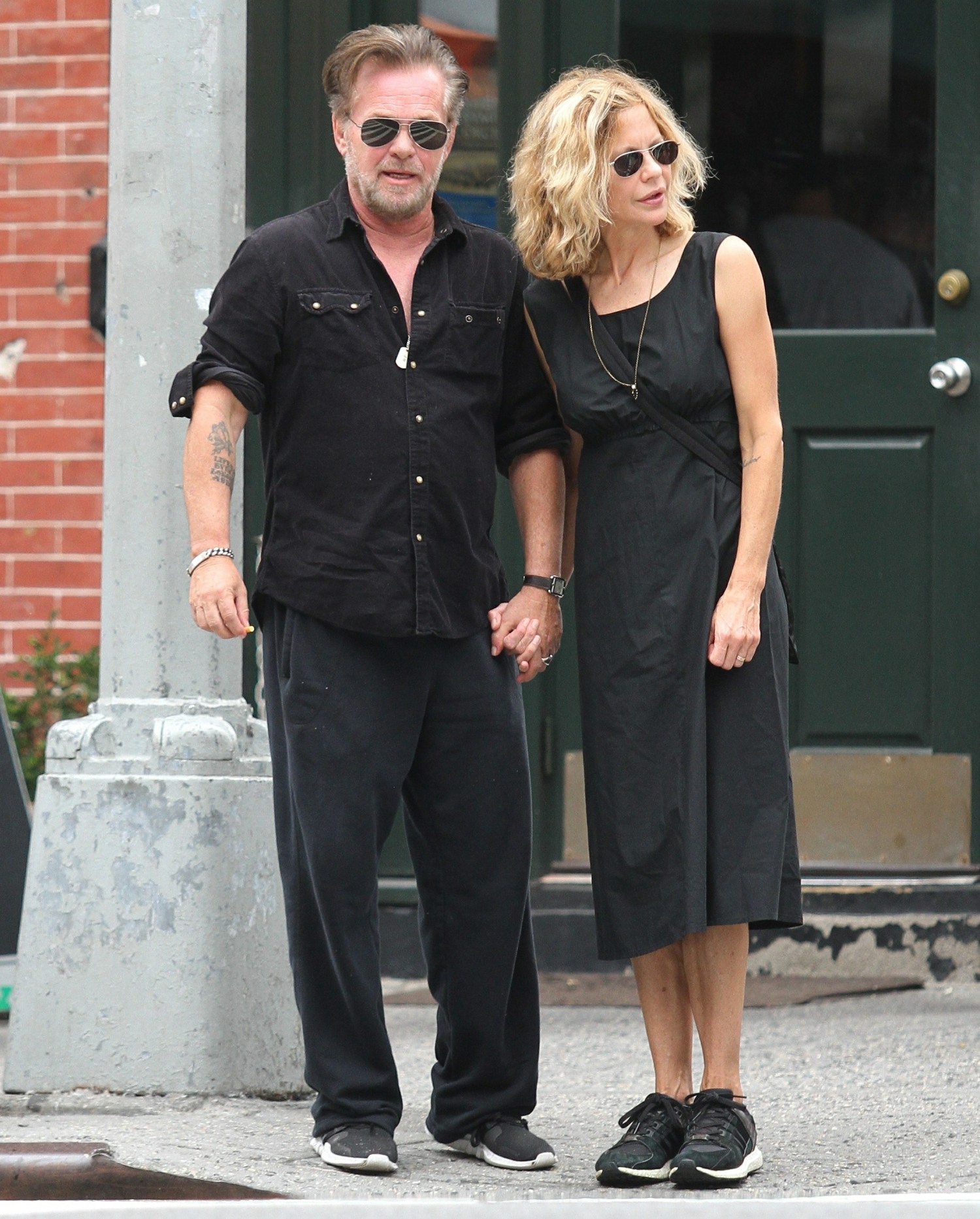 I guess I should clarify something for newish Celebitchy readers about the fact that I called Meg Ryan and John Mellencamp's romance "crusty love." I've literally done that since the beginning of their relationship circa 2011. "Crusty" is not an ageist pejorative, or at least I don't mean it that way. I always meant it as in… he, specifically, looks crusty. He always looks rumbled and unkempt, like he just rolled out of bed and grabbed his pack of cigarettes without even bothering to clean up his eye boogers. Together with Meg, they just always gave off similarly rumpled vibes. Anyway, they were on-and-off crusty lovers for seven years, and they recently announced their engagement. So it's time for People Magazine to try to make this engagement sound fated and romantic, like it doesn't involve a healthy dose of eye boogs.
Meg Ryan and John Mellencamp have always been ultra-private about their on and off-again relationship over the past seven years, but they were happy to share the good news that they're engaged.

"John and Meg are a great combination," a source close to the rocker tells PEOPLE in this week's issue. Adds an entertainment insider: "They relate on many levels. John loves her intellect, personality and sense of humor. Meg is in awe of his talent."

This will be the second marriage for Ryan, 57, who was wed to actor Dennis Quaid for 10 years (and shares a son, Jack, 26), and the fourth for Mellencamp, 67, who has five kids from his three previous marriages. The couple began dating in 2011, after Mellencamp ended his 18-year marriage to model Elaine Irwin, despite Ryan living in New York City with her daughter Daisy, 14, whom she adopted in 2006, and Mellencamp preferring to stay in his home state of Indiana.

The two called it quits in August 2014 primarily because of the long-distance and Mellencamp dated Christie Brinkley for a year. Now with wedding plans likely underway, it remains to be seen where the couple will call home. "They have different lifestyles but they're busy enough to be able to handle their differences," adds the entertainment source. "They are old enough to know what they want."
Real talk: I also think they're old enough to know what they want, just as I think they're old enough to be set in their ways (crustily so, if you will). Neither of them wants to change much for the other, which is why they broke up in 2014 – she wanted to be in New York, he wanted to be Indiana. Getting engaged doesn't change that! There are still the same old issues as before. So while they're old enough to know what they want, I kind of think they're too old to just cross their fingers and hope all of their issues magically disappear when they get engaged.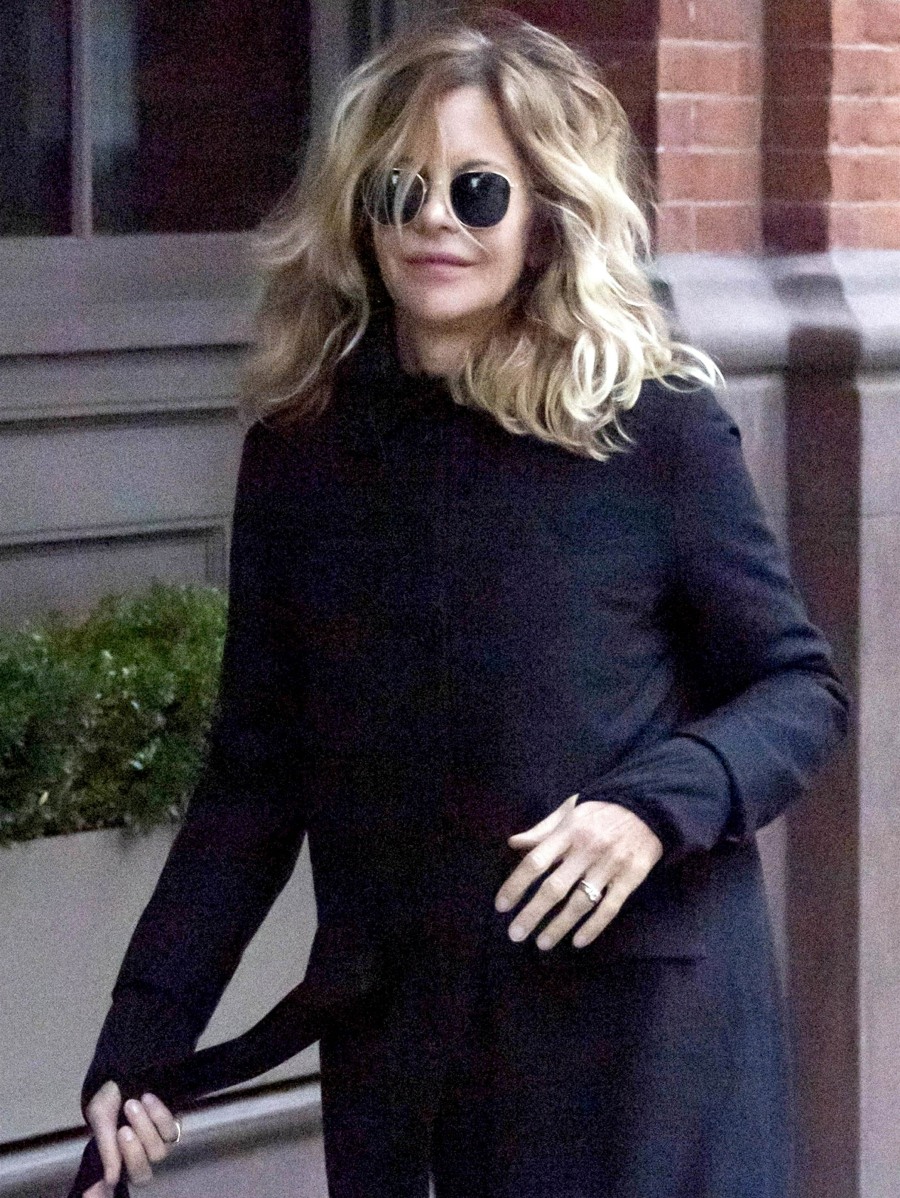 Photos courtesy of Backgrid and Avalon Red.